Jawdropper of the Week: An Electrifying Old City Spectacle
The creation of an 18th-century master builder, this home is also the key to one of Philadelphia's most storied scientific experiments. Or so local legend has it.
---
Tucked away on one of those little alleys that help give Old City its character is a home with a connection to Philadelphia's most famous scientific experiment. This charming colonial home was built in the 1740s by one Benjamin Loxley, who also bequeathed his name to the pedestrian court it sits on. Loxley, an early Philadelphia master builder and carpenter — in those days, carpenters were also architects — developed this small street and the houses along it. But that's not what makes it significant. Loxley was also a friend of Benjamin Franklin and assisted him with his early experiments with electricity.
Loxley was also a friend of Benjamin Franklin and assisted him with his early experiments with electricity. Local lore has it that when Benjamin Franklin flew that famous kite in a lightning storm in order to capture the electrical charge, the key he used to catch the spark was the one to this home's front door.
We're sure the locks have been changed since, but this home is the only one on Loxley Court that retains its original colonial configuration. And as you will see once inside, that character has been preserved while making the home a modern showpiece.
The exterior looks much like what Benjamin Franklin would've seen; the traditional sloped roof, large windows with wooden shutters, and a classic brick facade that establishes this pre-Declaration home as early American architecture at its finest.
Stepping in through the front door, you find yourself in the living room. An eye-catching fireplace framed by a green wall brings color to the room while at the same time giving this space a contemporary spin that balances out the original wide-plank hardwood floors and wooden beams.
The adjacent dining area and kitchen offer views of the historic courtyard, which is lit up at night by gas lamps that give the space a romantic glow. The newly renovated kitchen includes stunning marble countertops, stainless steel appliances and an eat-in bar as well as a doorway that leads to the home's garden area. The two-tiered backyard oasis encompasses brick and stone pathways landscaped with flowering green gardens and a fire pit with seating area for roasting marshmallows. The courtyard's 15-foot-high walls allow for privacy in both your most intimate and your grandest of gatherings.
Moving upstairs, you'll find the wonderfully crafted master bedroom, a space that pops with hues of light blue that offer a wonderful contrast to the cherry hardwood floors, striped ceiling, and original brick fireplace. Just around the corner, the hall bathroom includes a marble shower stall and pedestal sink with vanity lighting. The third floor includes the home's second bedroom, a cozy space with built-ins and a view.
Another amenity in this fine property is a basement that houses the home's second bathroom and can be used for a number of purposes.
This home is a rare and reasonably priced living link to one of Philadelphia's favorite sons as well as its historical riches. Its location on a secluded Old City alley offers peace and quiet along with the convenience of being near one of the city's prime districts for culture, dining, history, shopping and nightlife. The Delaware waterfront and convenient SEPTA transit to everywhere are also close at hand.
THE FINE PRINT
BEDS: 2
BATHS: 2
SQUARE FEET: 1,300
PRICE: $599,000
OTHER STUFF: According to the agent, the interior square footage listed on public records (above) is inaccurate and the house is actually much larger. Responsibility for verifying the accuracy of the square footage data rests with the buyer.
---
2 Loxley Ct., Philadelphia, Pa. 19106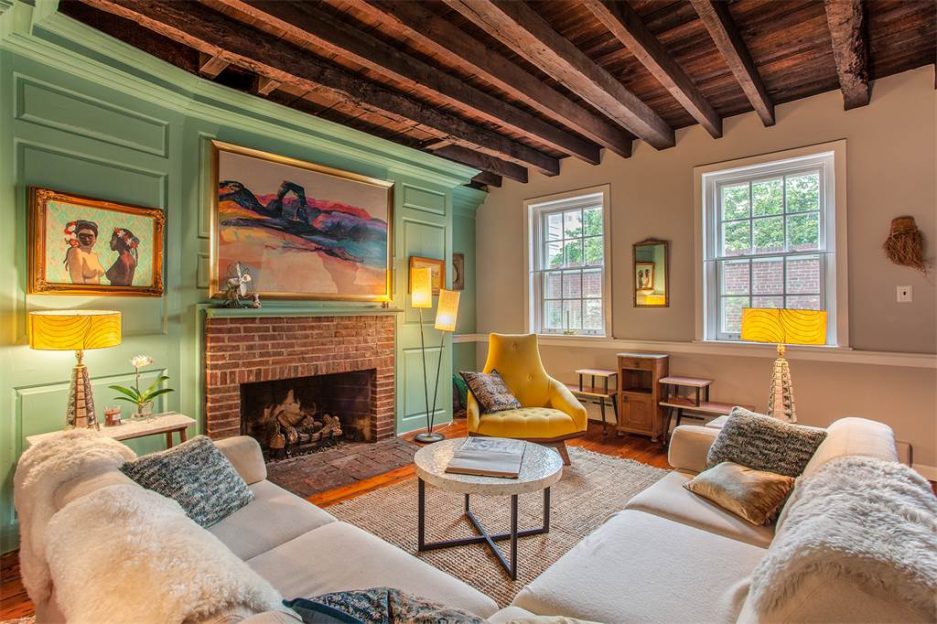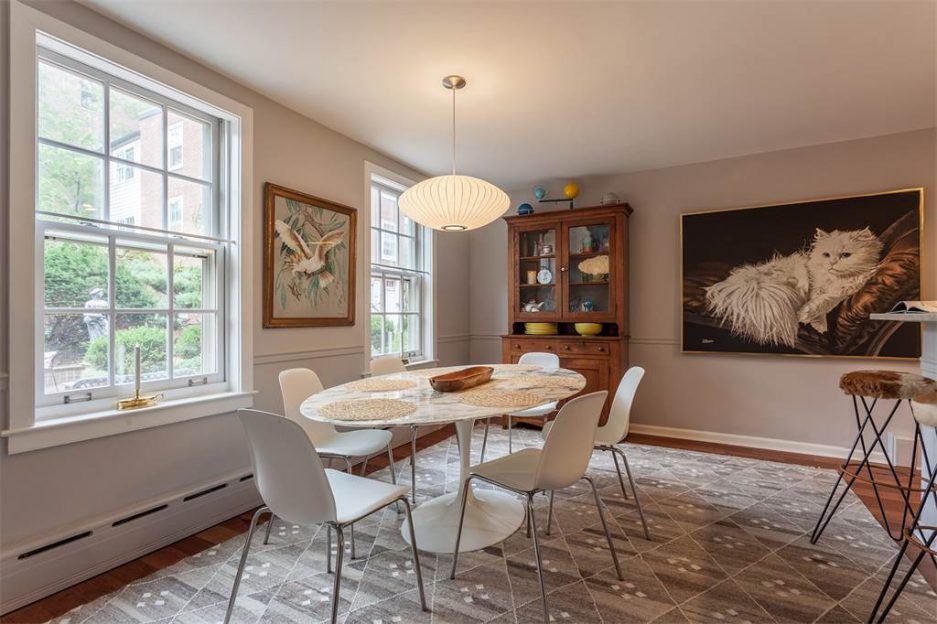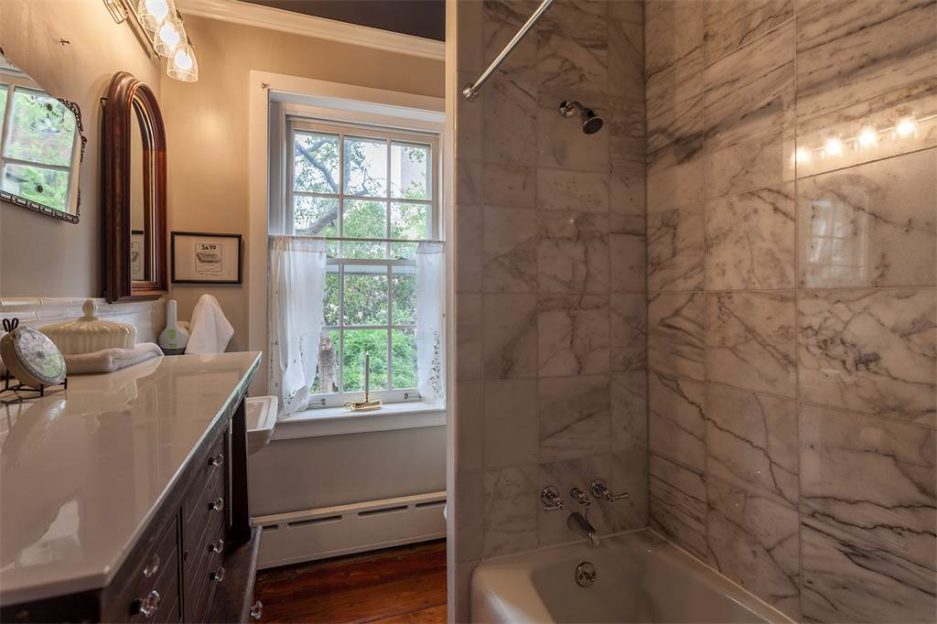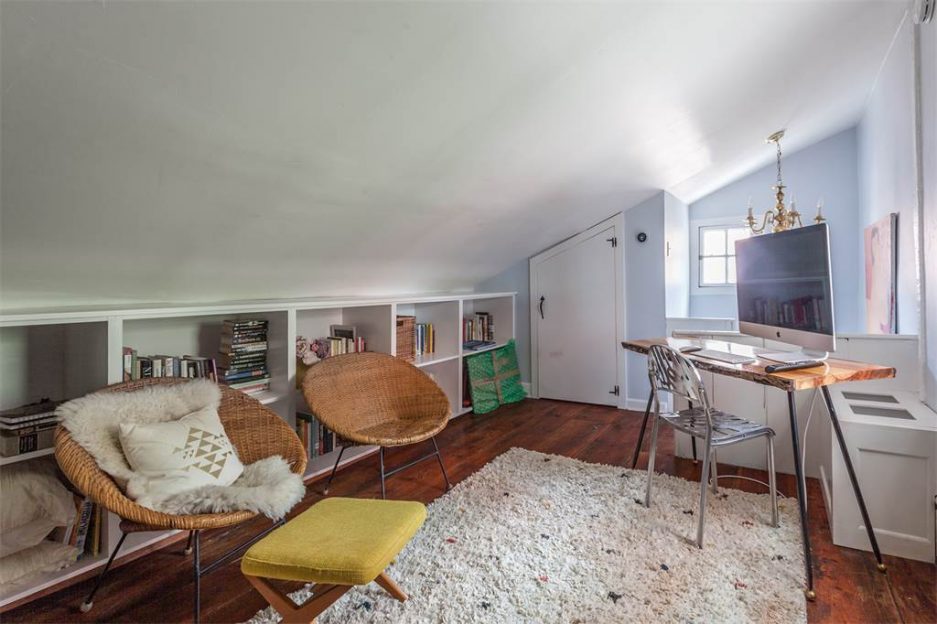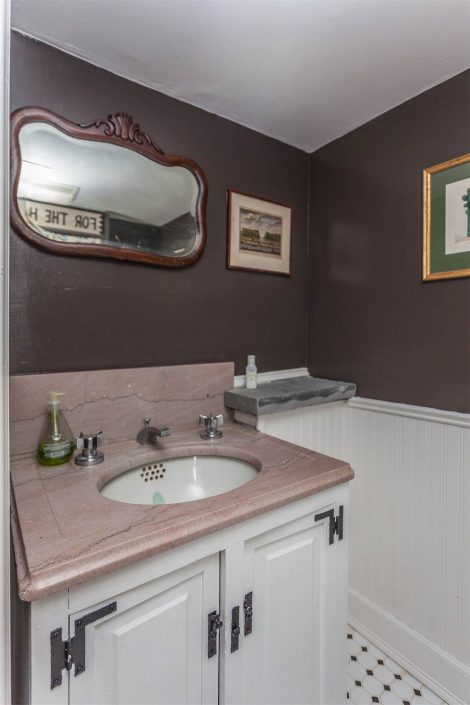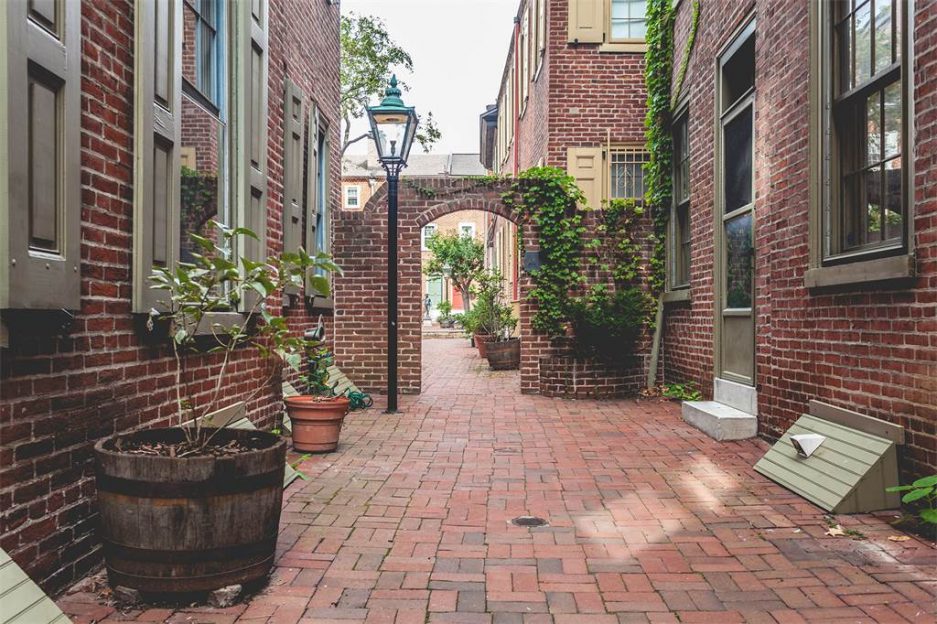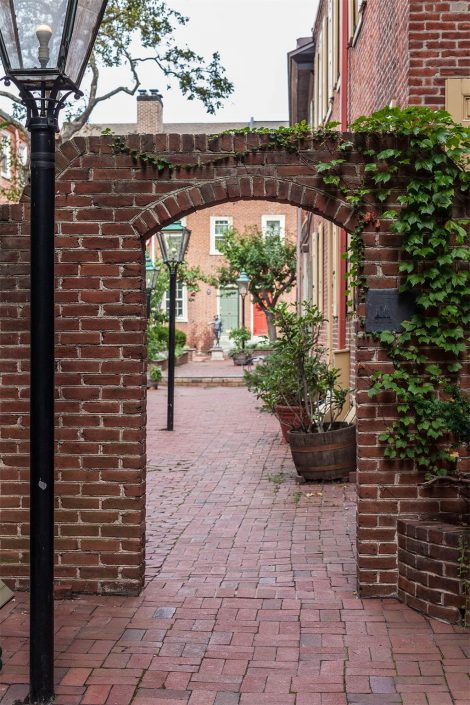 ---
2 Loxley Ct., Philadelphia, Pa. 19106 [Caryn Black | Kurfiss Sotheby's International Realty]
---