Farmhouse Friday: The Real Deal in Pine Valley
While it's no longer part of a working farm, this 250-year-old historic home has all the other attributes of the category.
---
Not everyone who wants to live in a farmhouse wants to farm. Many are simply looking for the ambience and character of a farmhouse. This week's featured property should satisfy those people as well as anyone else who's looking for a historic yet spacious property in a quiet corner of Philadelphia.
This 250-year-old, two-story farmhouse was originally part of the Horace Lorimer estate. A park bearing his name was carved out of that estate, which means that there are great recreational opportunities just outside your back yard.
The house itself has been kept in great shape for 50 years by its current owner and is brimming with 18th-century charm and character: beamed ceilings, deep windowsills and lots of fireplaces distinguish this home. More recent style touches include French doors and rooms with floor-to-ceiling windows that let in lots of light and offer great views of the surroundings.
One of those light-filled rooms is the breakfast room off the up-to-date kitchen, which features Corian countertops and country-style cabinetry along with a beamed ceiling.
The second floor contains four bedrooms, one of which has a powder room and French doors leading out to an open deck.
And because this home is located in the Pine Valley section of Northeast Philadelphia, you get an added bonus: Peace and quiet in a 191xx zip code.
THE FINE PRINT
BEDS: 4
BATHS: 1 full, 1 half
SQUARE FEET: 3,900 including barn and garage; 2,200 house alone
SALE PRICE: $399,000
OTHER STUFF: The sale price was cut $26,000 on April 14. The barn/garage includes a loft and a box stall, and the home bears an original "Green Tree" fire mark.
---
9030 Pine Rd., Philadelphia, Pa. 19115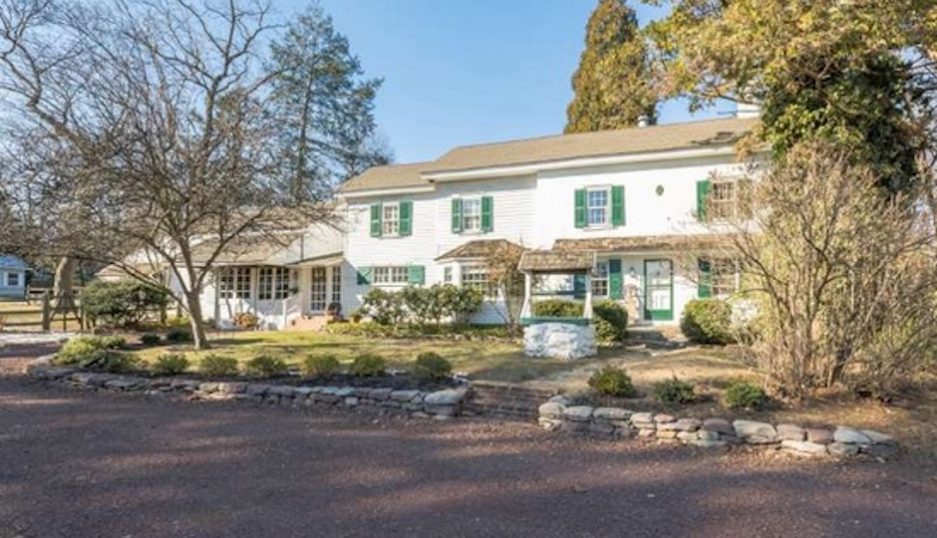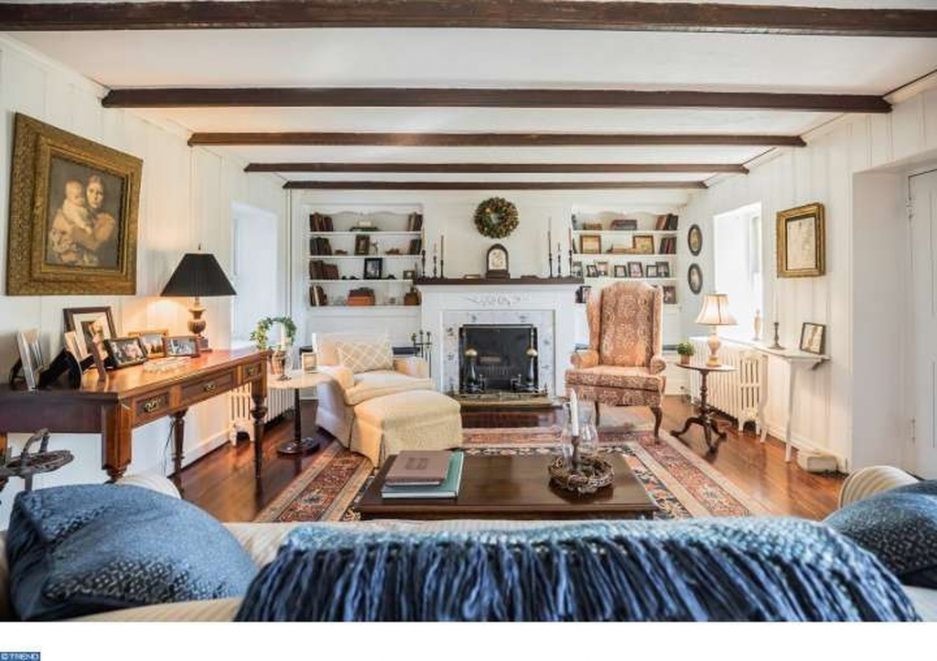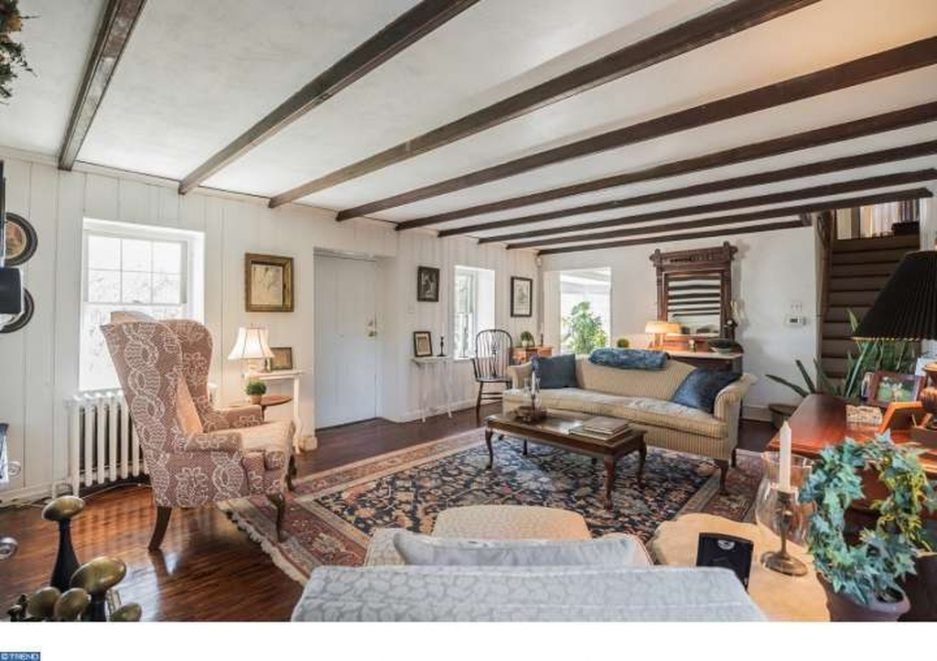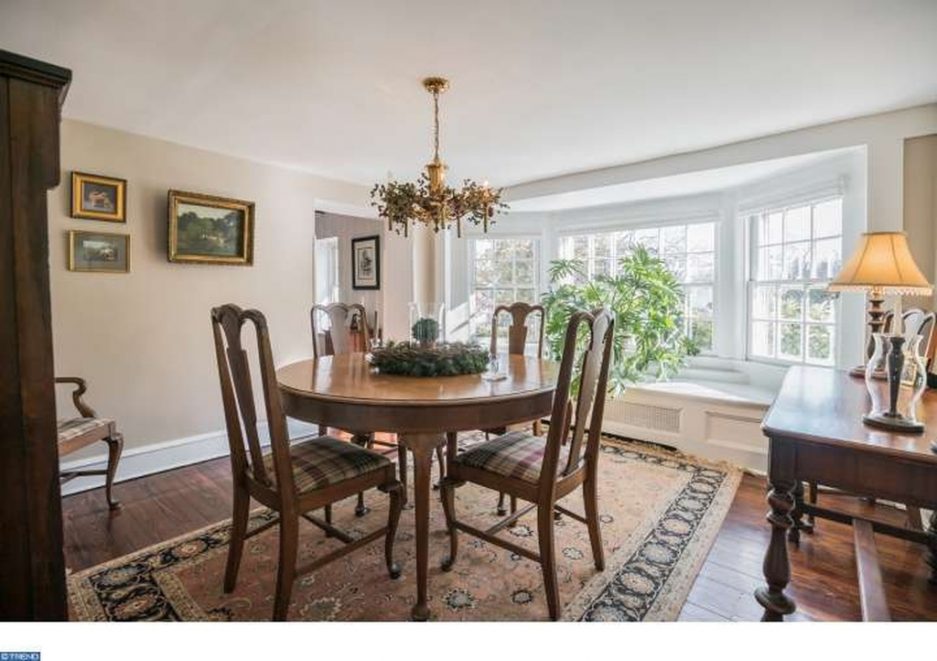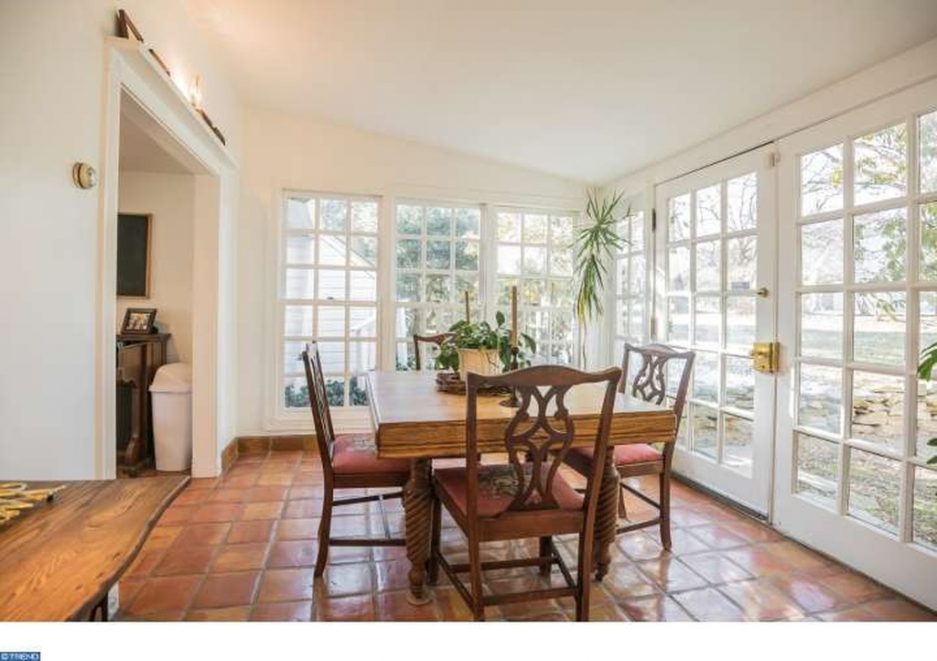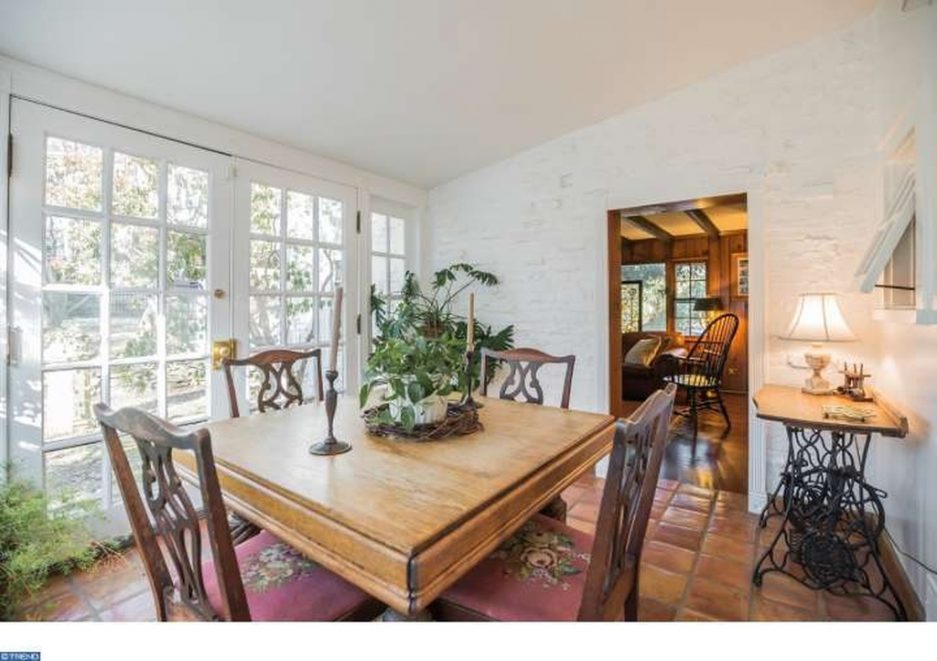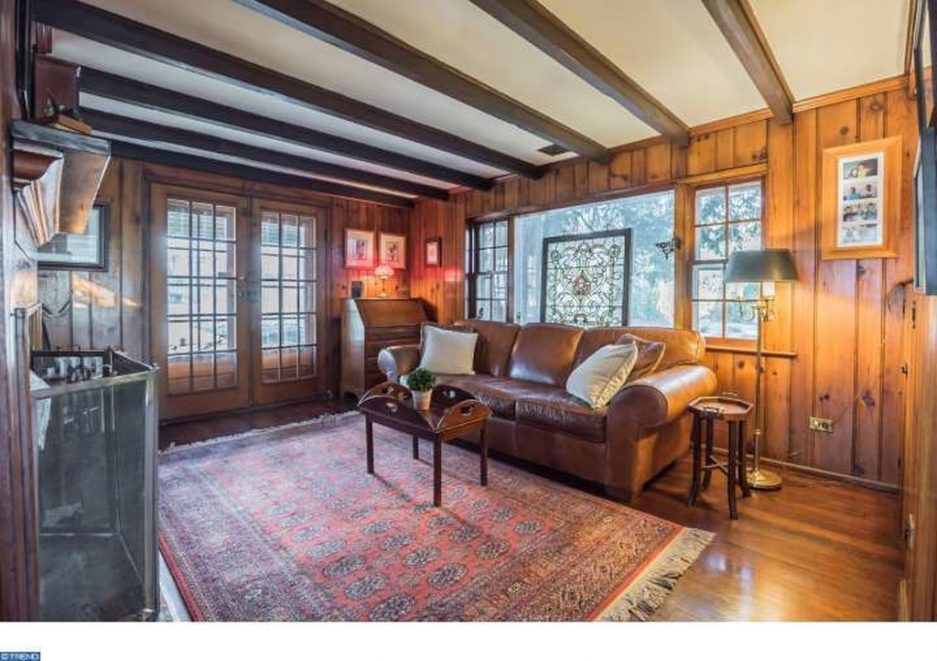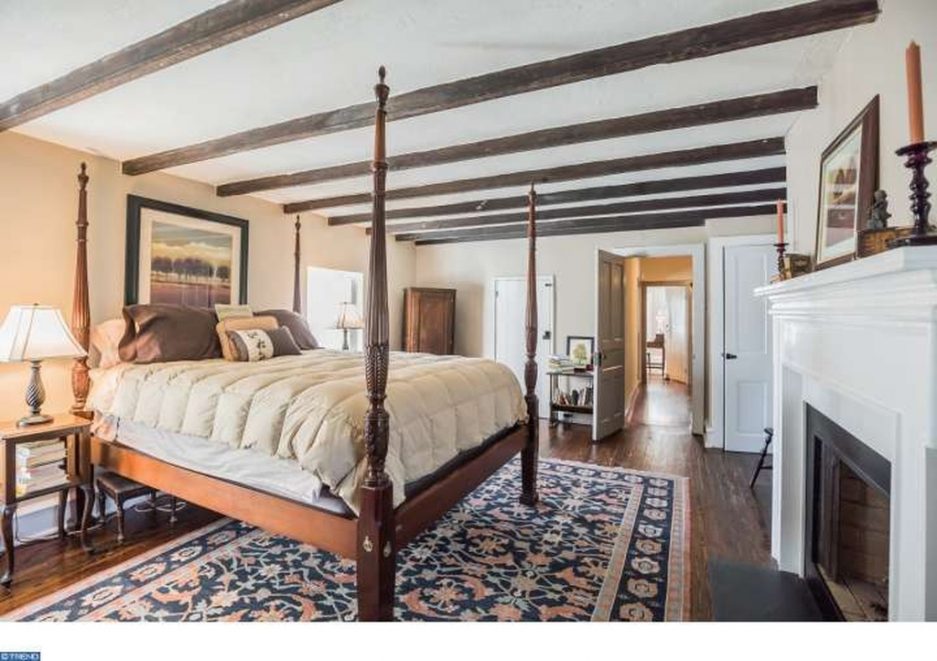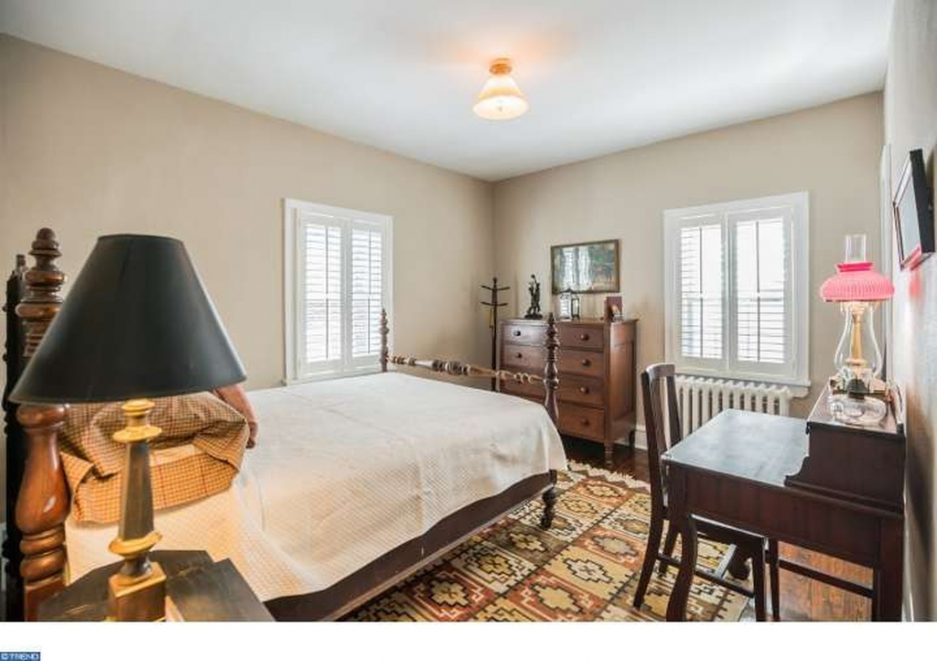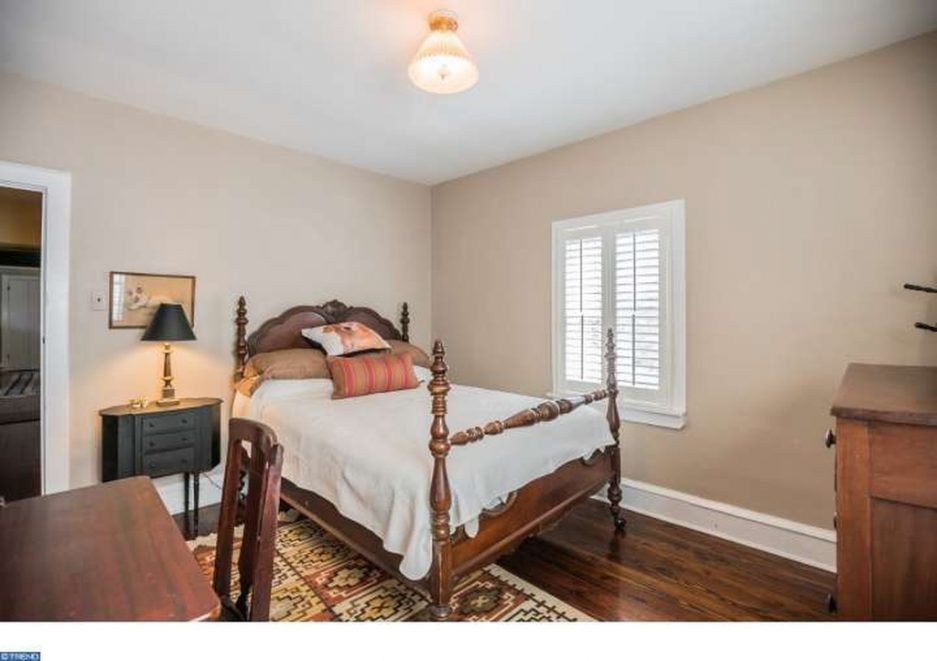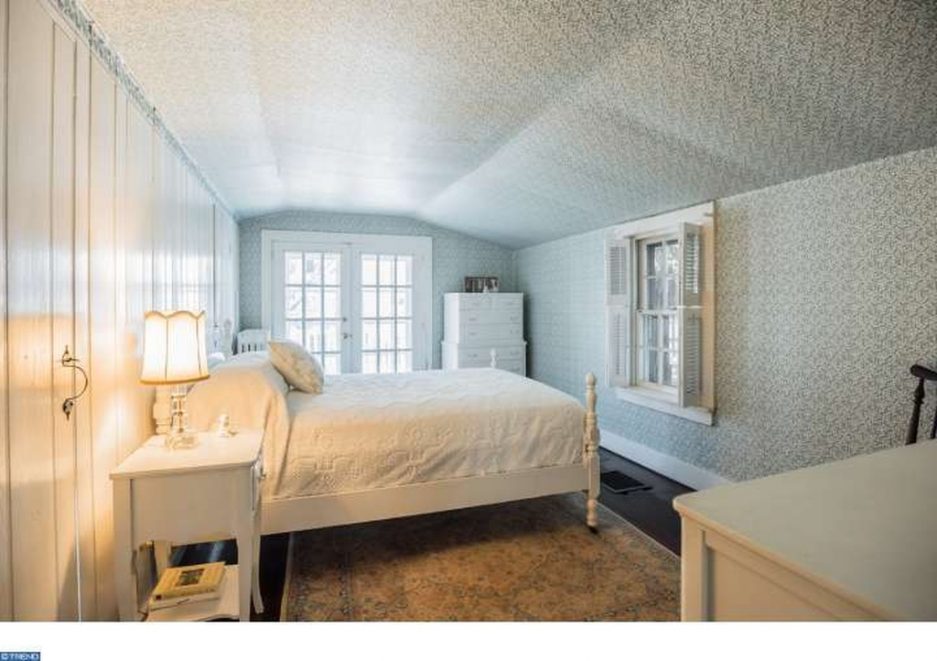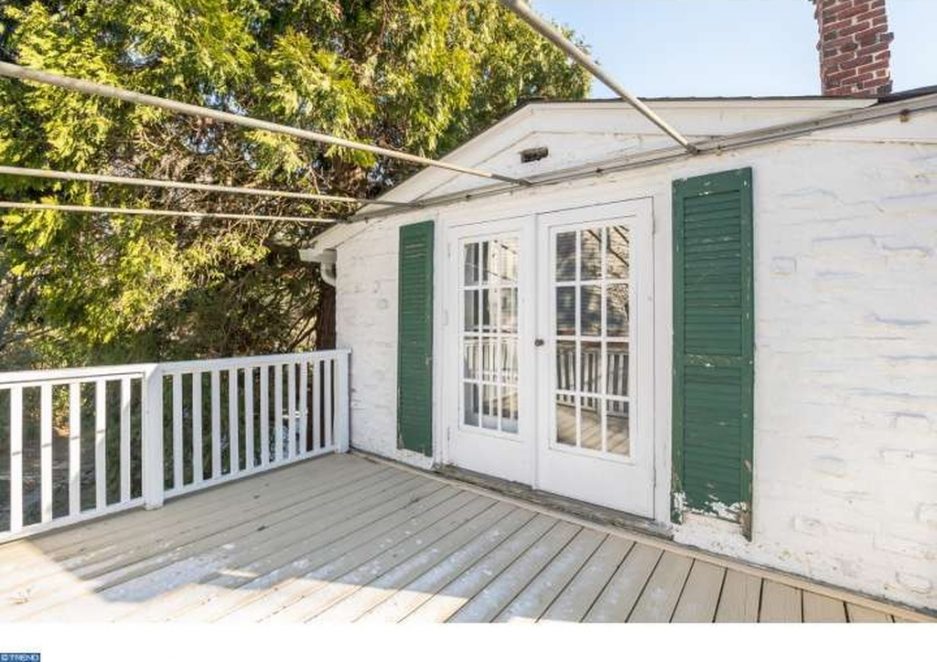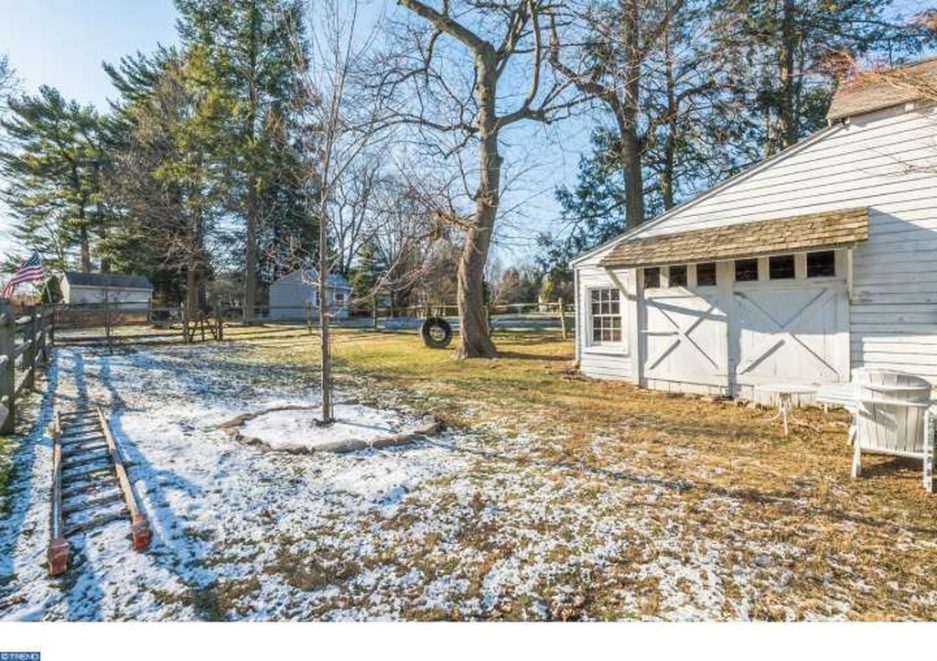 ---
9030 Pine Rd., Philadelphia, Pa. 19115 [Joanne Winning | RE/MAX Services Blue Bell]
---
---