Farmhouse Friday: Check Out This Silo in Hatfield
A noted modern architect converted this 1920s farmhouse to a residence in the 1970s and gave it a most farm-y architectural feature.
---
"Don't judge a farmhouse by its cover." That's the old saying, right? If not, it would definitely apply to this week's featured home. On the outside, it's pretty modest compared to some of the other houses that we highlight. Inside, however, it is a unique and modern space.
Of course, any conversation about this home starts with the silo. We talk about farmhouses every week, but most of them don't have this most farmhouse-y of features. Like the rest of the house, though, what's inside may surprise you. 
The silo is actually an entrance to the house, with wood paneling on the walls and a spiral staircase that leads you up to the living room. The living room is an open space that is basically two rooms combined—there's a sunken hangout with a couch and a fireplace as well as a formal living area and corner nook.
What we really love about this floor is the kitchen. Its wooden island, floors and backsplash are a refreshing, earthy reprieve from the stainless steel and granite that we look at everyday. On the other side of the kitchen there's a home office.
Upstairs, there's some open space that can be either two bedrooms or four. It's currently set up as two with a sitting area. Outside, the lot is relatively small. It's only 0.64 acres, but that's still enough for a yard. This house was built in the 1920s as a farmhouse for a Hatfield farm, but was converted into a personal residence by modern architect Eugene F. Fink in 1972.
THE FINE PRINT 
BEDS: 4
BATHS: 2
SQUARE FEET: 2120
PRICE: $279,000
---
2419 E. Vine St., Hatfield, Pa. 19440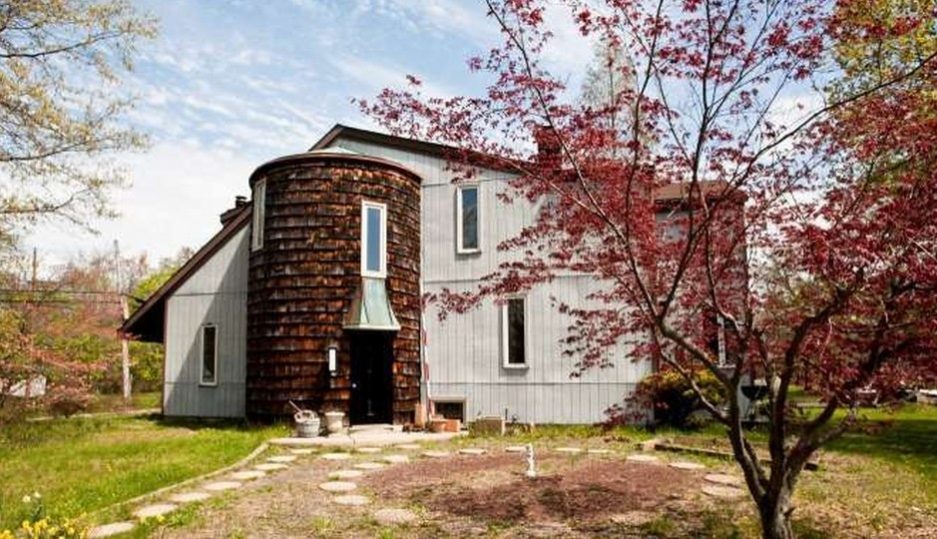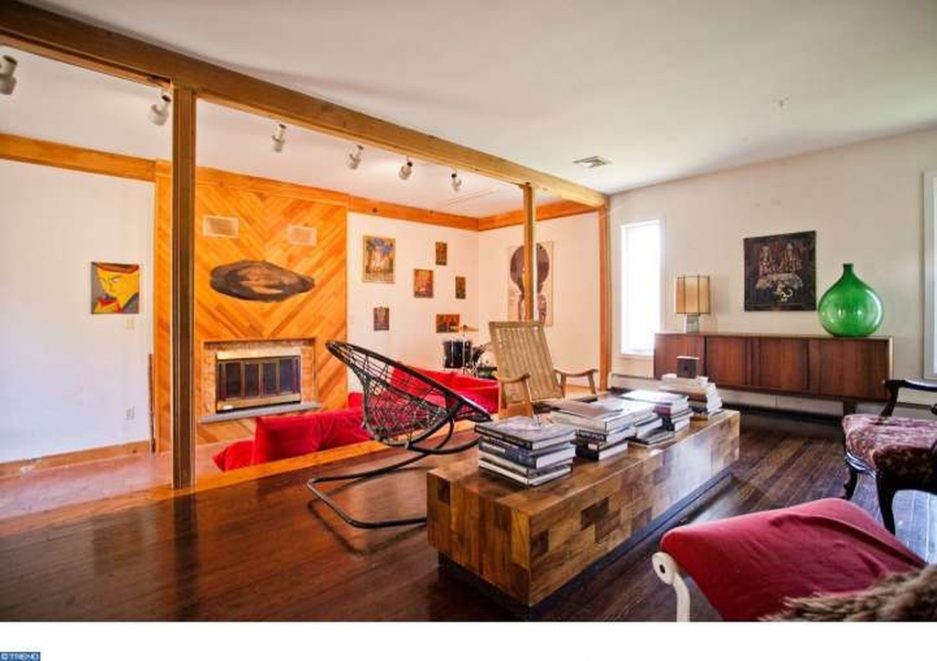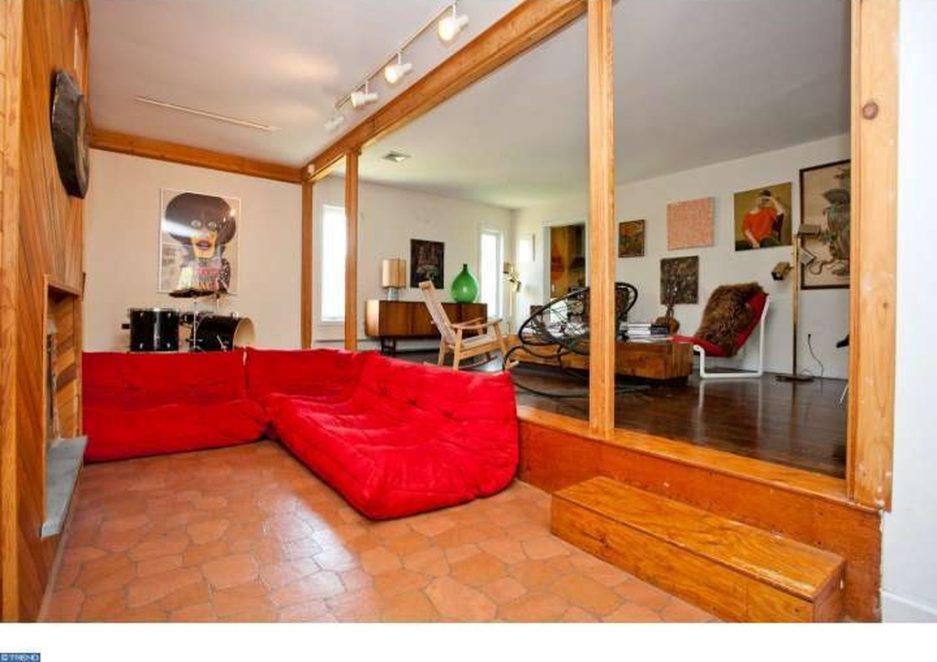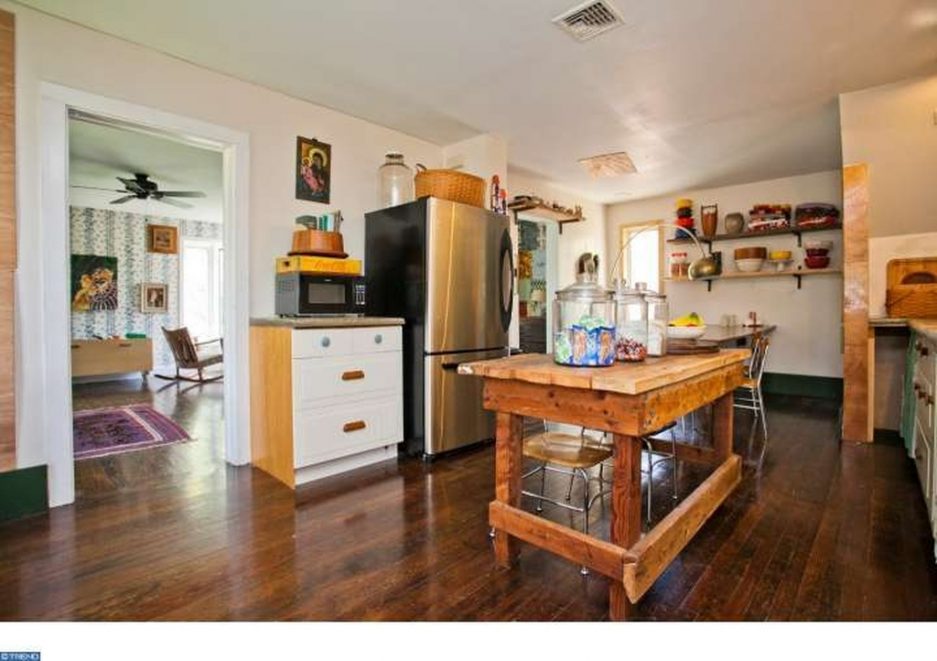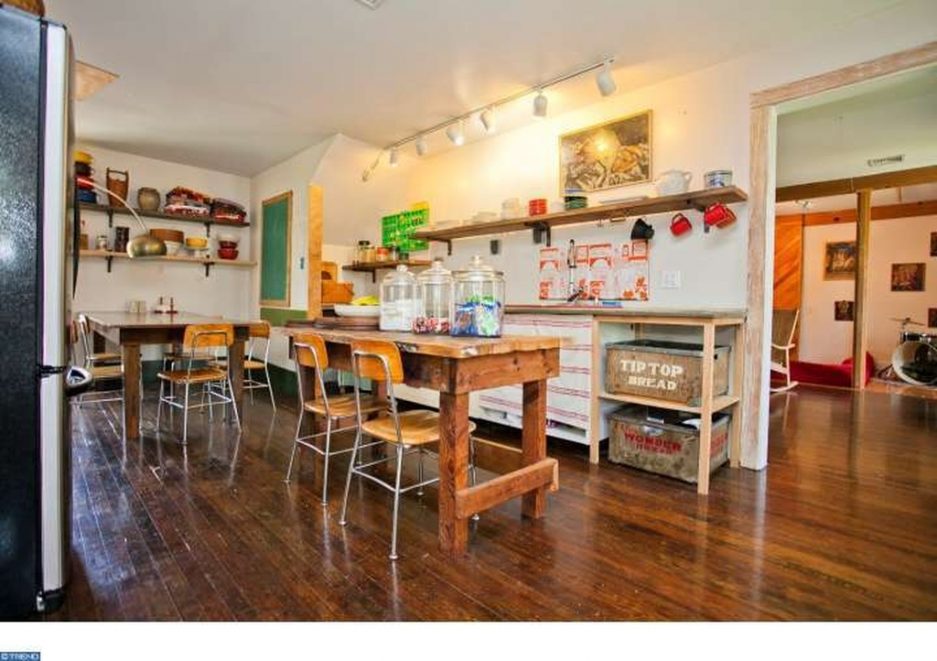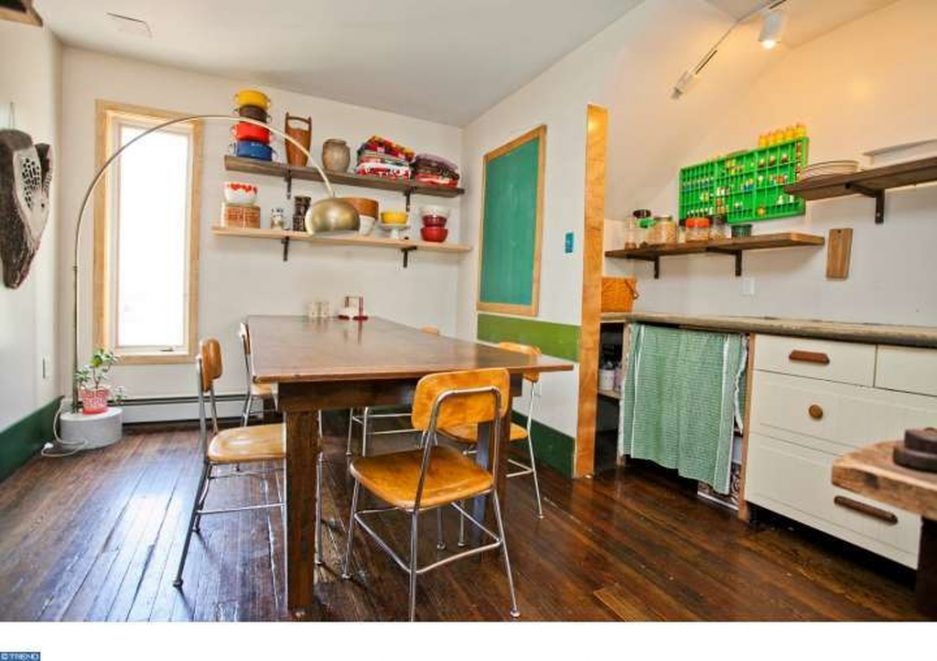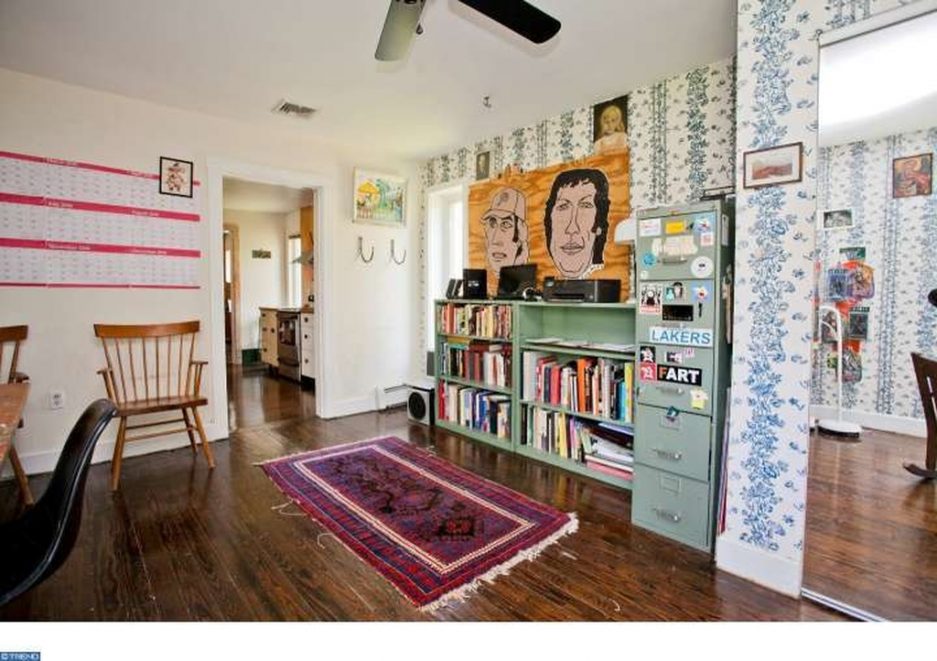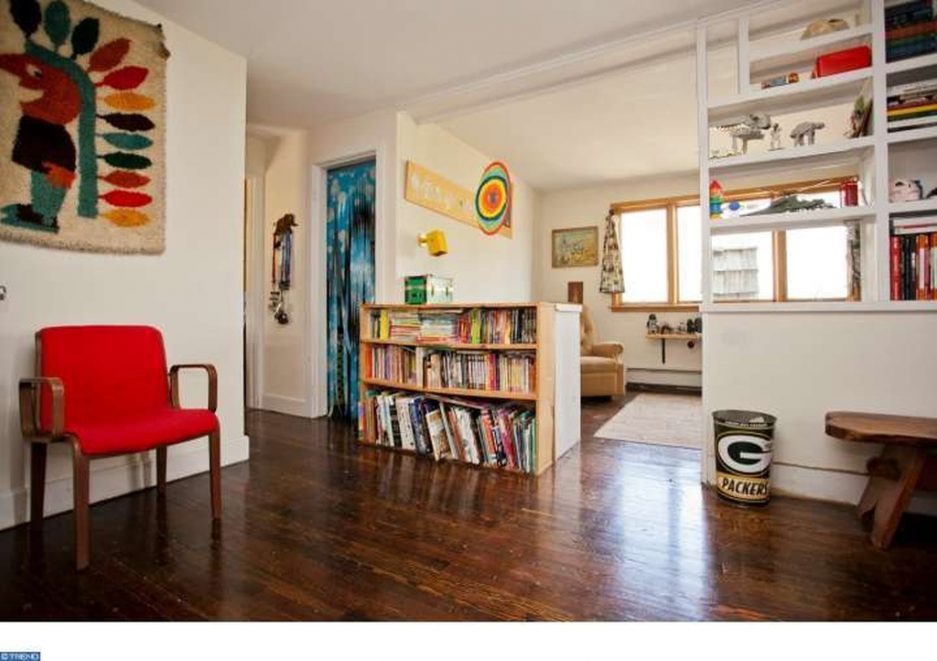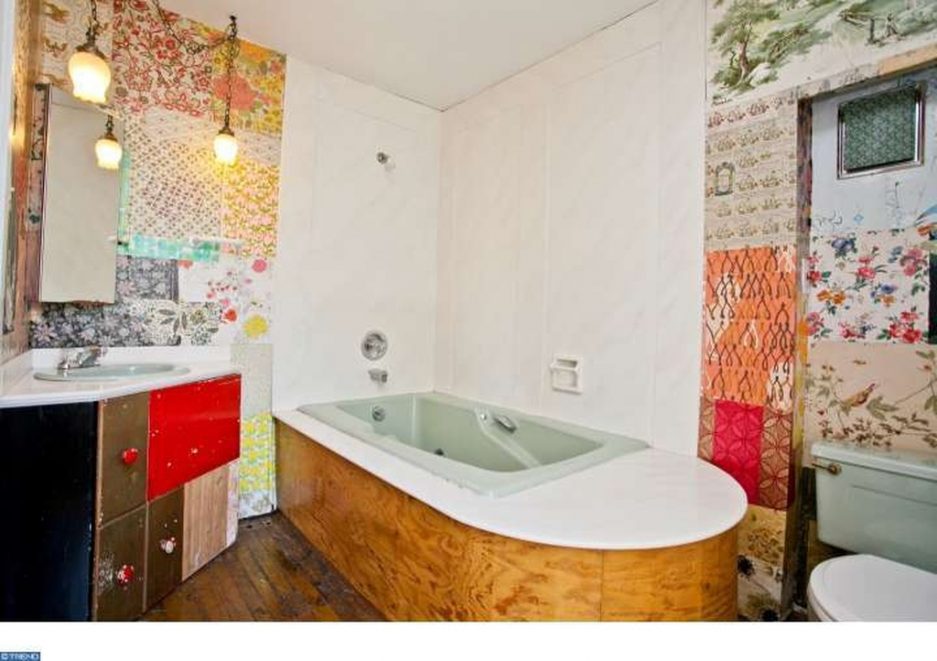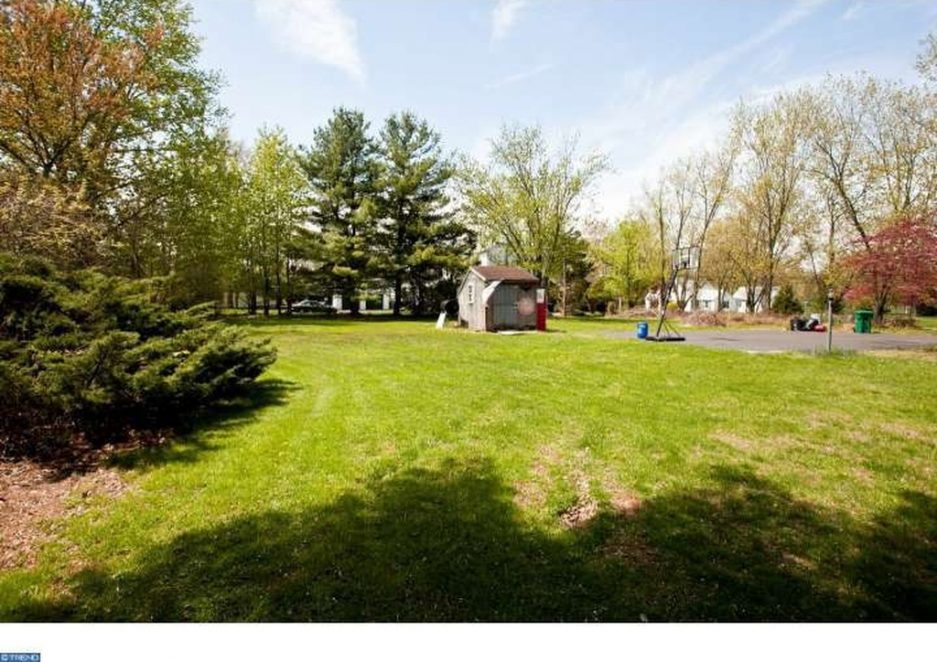 ---
---