Blueprint for Elegance on Chestnut Street
The rehabbed Philadelphia Blue Print Co. building now sports a new 3-story addition on top. The facade may be neoclassical, but the condos are stylish modern gems.
---
The great thing about new construction is that it's all potential: an empty vessel waiting to be filled with your style and dreams.
We recently got wind of a very elegant and refined vessel on Chestnut Street in Washington Square West that already oozes style even before anyone fills it with furniture.
The vessel in question is 725 Chestnut St., the former home of the Philadelphia Blue Print Co., whose name remains in tinted blue glass over the first-floor commercial space.
The transformation of this building is oddly appropriate, given that blueprints were a staple of architectural practice before the age of computer-aided drafting and design. Urban Space Development took the two-story Neoclassical structure and placed three frankly Modernist but complementary floors atop it. The resulting building has commercial space on the first floor and four condominiums above it. The penthouse, which has a terrace facing Chestnut, has already been sold; the remaining three units are large, full-floor spaces.
And what striking spaces they are! We got a look at the fourth-floor unit yesterday, and it has several features not often found in Center City condos or apartments.
Like a huge open floor plan taking up the front half of the unit, with floor-to-ceiling windows facing Chestnut. The space can be configured as you please, and the recessed lighting shows off whatever you choose to hang on the walls.
The materials and workmanship in this unit are both of extremely high quality: custom Akdo tile in all the bathrooms, with the floor tiles in the guest bathrooms imported from Spain. An ultra-sleek Scavolini kitchen with Sub-Zero, Wolf, Miele and Akso appliances. Grohe and Kohler plumbing fixtures. And kitchen and bathroom vents that actually vent to the outside.
There's also dual-zone heating and cooling controlled by a "smart home" system with video security monitor, energy-efficient LED recessed lighting throughout, and loads of closet space, including an Italian Polyform closet in the huge master bedroom.
One more custom amenity: convenience. The unit is located between Washington Square West and Old City, with easy walking access to all the shopping, dining, and entertainment options both neighborhoods offer.
THE FINE PRINT
BEDS: 3
BATHS: 3 full, 1 half
SQUARE FEET: 3,600
ADDITIONAL INFO: The elevator lobby is deeded to the unit, and the parking space in the garage next door is free for the first year.
---
725 Chestnut St. #4, Philadelphia, PA 19106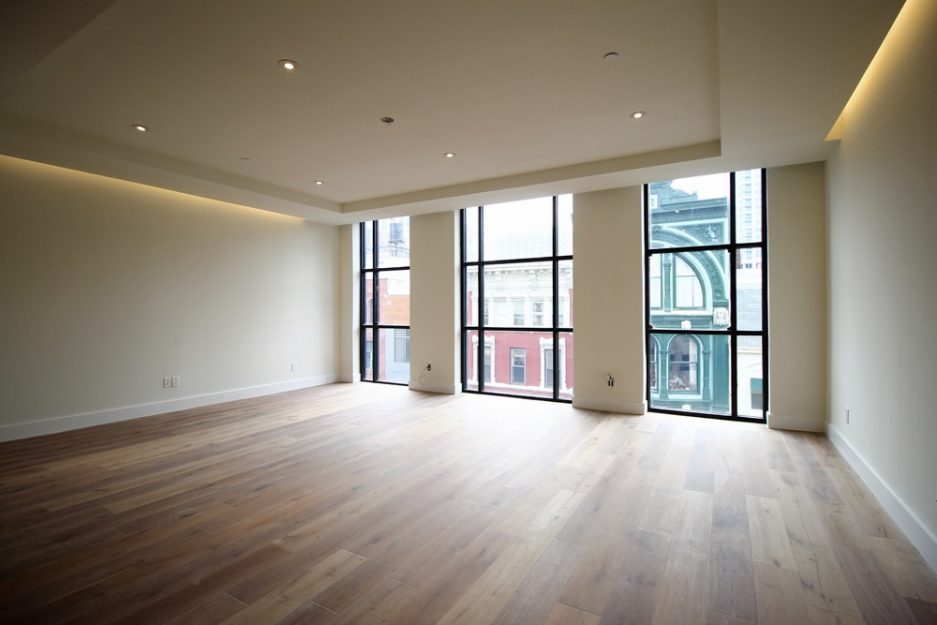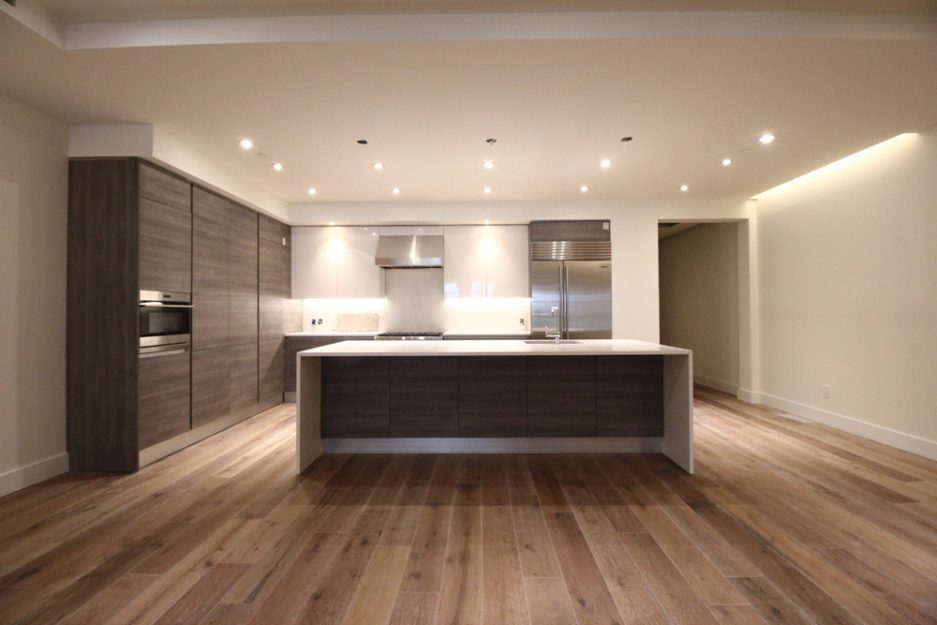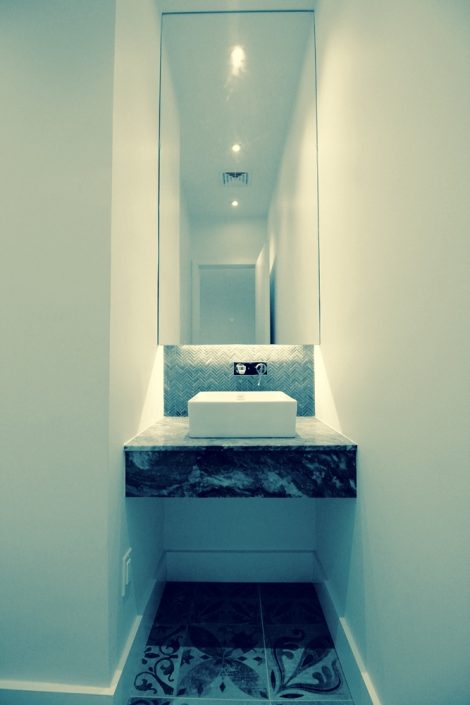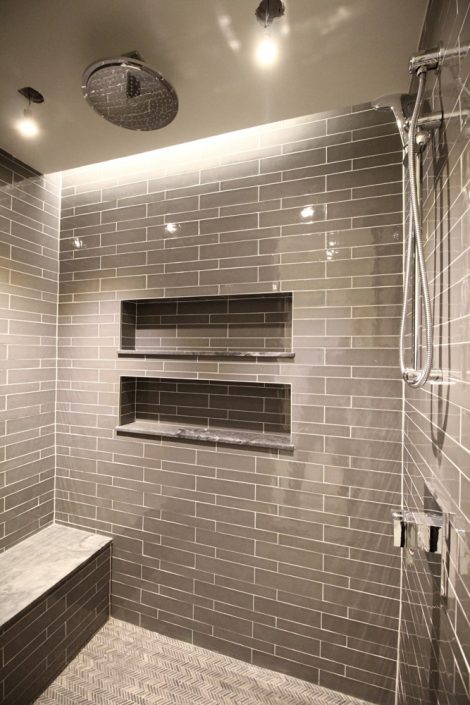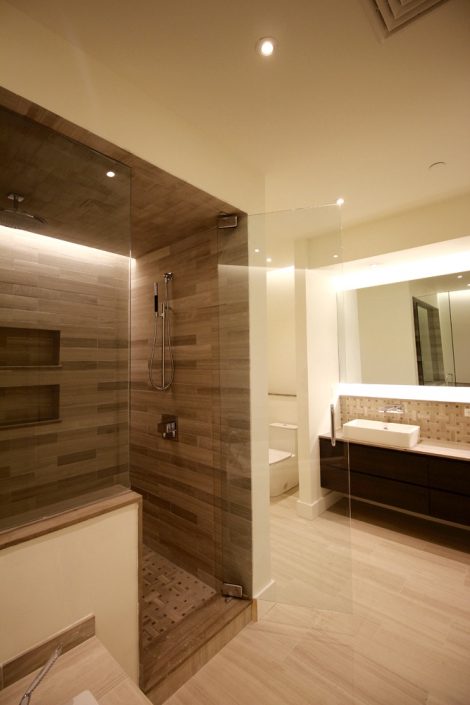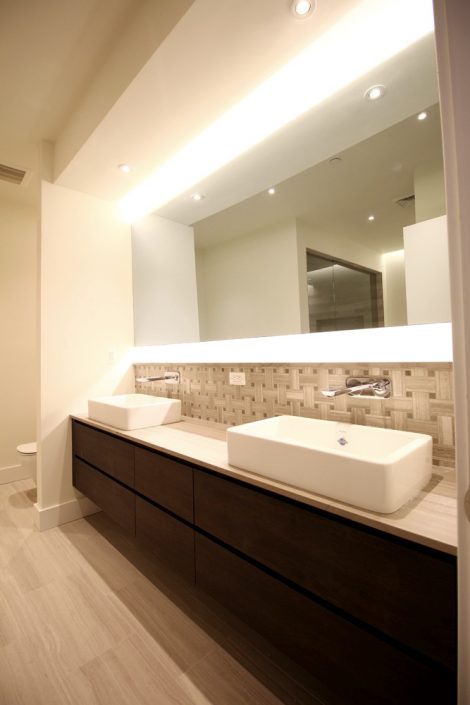 ---
725 Chestnut St. #4, Philadelphia, PA 19106 [Bruno Pouget|Coldwell Banker Preferred Old City]
---
---