Habitat: From Edward Gorey to Q*Bert, a Victorian in Fairmount Gets Modernized
A family takes the Centennial-era rowhome into the 21st century.
---
The neighborhood of Fairmount pretty much has it all: easy access to Center City, even easier access to its big, leafy eponymous park, and countless homes with a rich historical connection to Philadelphia. It's that vintage vibe that three years ago brought Eban and Mica from South Philadelphia to a three-story Victorian rowhome near the park. Eban says the string of homes on their block was first built in the late 1800s, around the time of the massive 1876 Centennial Exhibition in Fairmount Park.
Before moving in, the family enlisted the services of husband-and-wife team Kenny Grono and Bronwyn Reice of Buckminster Green in Northern Liberties: They would undertake a year-long revival of the home—one that sought to hark back to its late-19th-century roots while handling the needs of a 21st-century family.
The kitchen is a prime example of contemporary design enhanced by nods to period-specific materials: Grono and Reice widened the floor plan to offer more living space and added multiple windows (or reintroduced them) to make the space brighter. Finally, soft radiant heat adds comfort to the painted cement-tile floors, and the area that is now the mudroom and "hidden" refrigerated cabinet space has replaced an old outhouse that was walled off over time. "The modern thing is to kind of hang out in the kitchen," says Eban. "It's become a family gathering place."
---
Habitat: Crown Victorian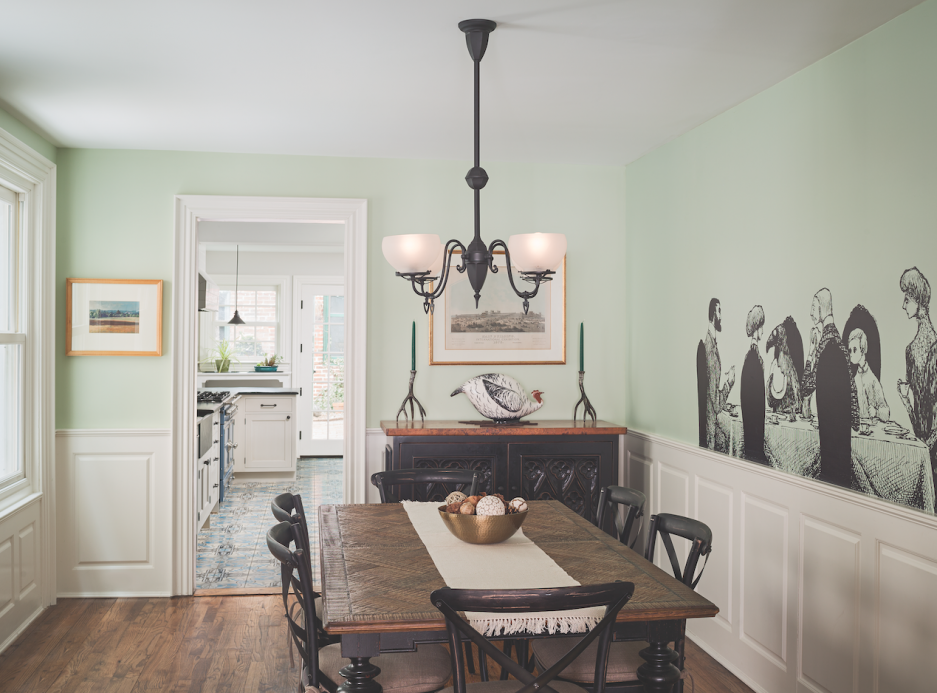 ---
---