Spotted: Has Work Started on Aloft Hotel Connected to the Convention Center?
We dig through the various permits to find out what is really going on at Broad and Arch.
---
Have you been in or around the Convention Center area recently, say for the World Meetings of Families festivities? Well, chances are good that you passed under (or at least saw) a protective construction barrier that wraps the Liberty Title and Trust Building at Broad and Arch Street.
The street cover has been in place for some time now, so that's not really news. However, more recently, scaffolding has been hung high above the street, as it looks like work to (finally) re-purpose the building into an Aloft Hotel by Starwood has begun in earnest.
Multiple permits provide some intriguing details about the project, including a use change permit granted in late August, which will allow for three new retail spaces on the first floor and "181 dwelling units" from floors 3 through 20.
A sit-down restaurant, lobby and "accessory meeting room" are to be location on the 2nd floor of the building.
The documents for the masonry facade restoration work, which would explain the scaffolding, were filed on April 26, 2012–so yeah, this project has been in the works for some time now.
Back in 2007, 19 buildings were leveled on the block bound by North Broad Street, Race Street and Arch Street to make way for the massive expansion of the Convention Center, which was completed in 2011. Luckily, the handsome 21-story building was spared in order to attach a hotel directly to what has (again, finally) become a business generator for the city (hello, WMOF).
The news of the upcoming Aloft flag was first reported by Visit Philly's all-knowing blog uwishunu in May, which stated the new hotel was slated to open in 2017. One of those helpful L+I signs hung on the premises puts the "anticipated completion" date as February 1, 2016. It's unclear if that date is solely for the facade work or the entire hotel project–fingers crossed on the latter.
Representatives from both owner/developer Realen Properties and Gilbane Building Company, the general contractor on the project, could not be reached for further comment on the project. Here's a small gallery of the building.
---
Aloft Hotel - Broad and Arch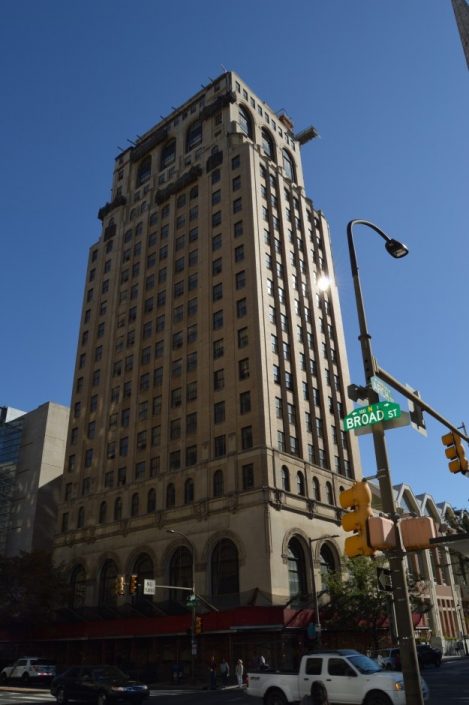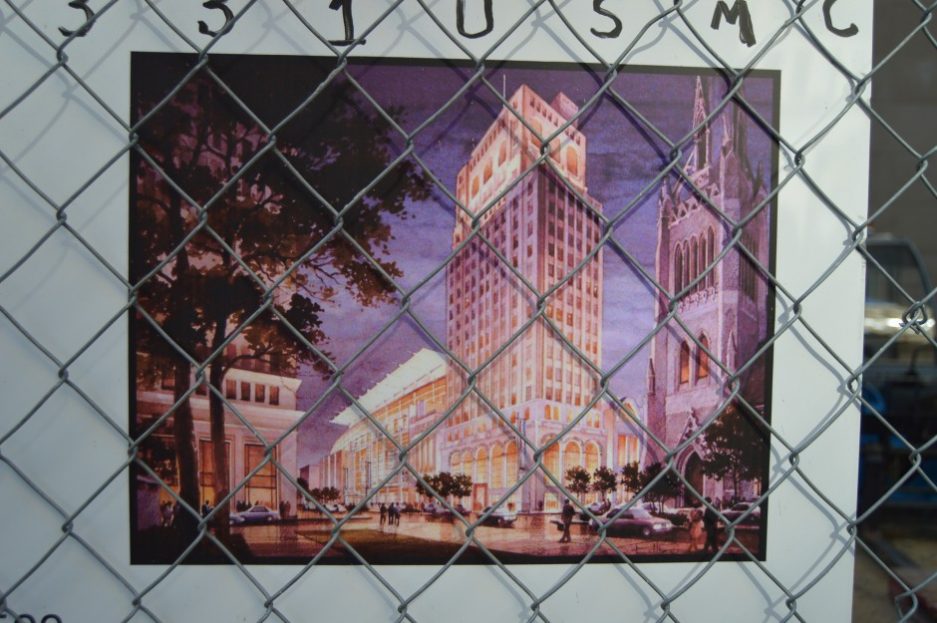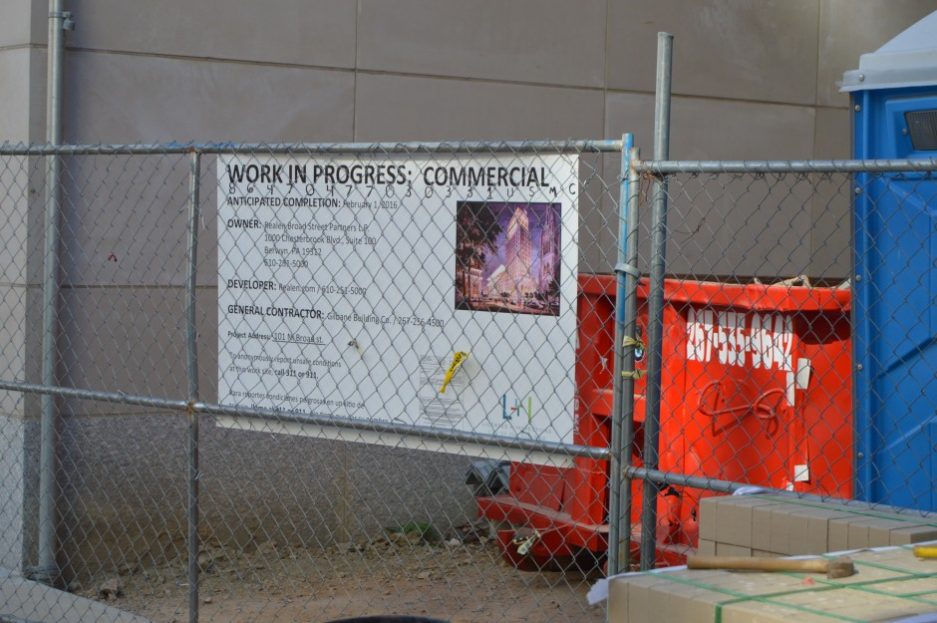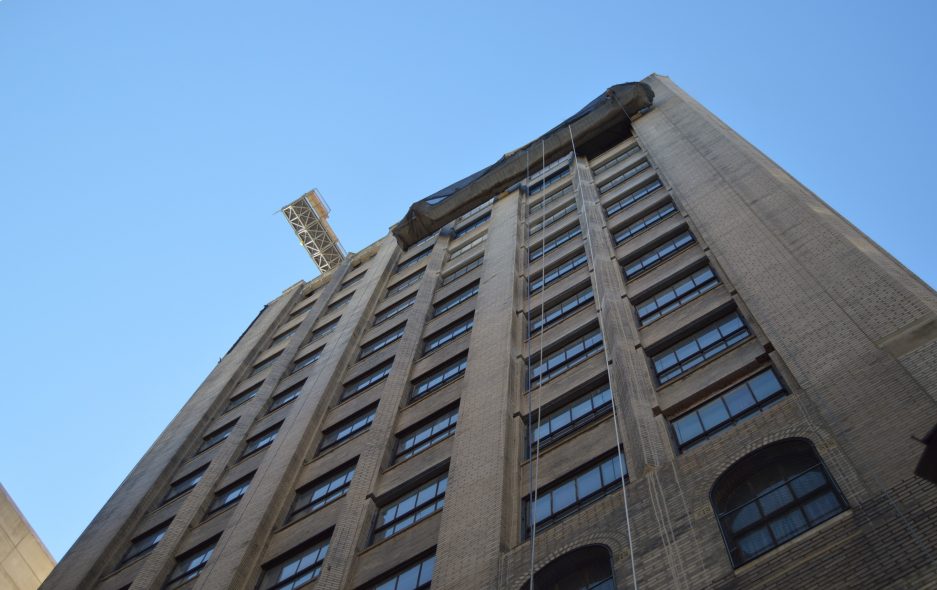 ---
---