City House of the Week: The One-Time Gardener's Cottage at Krisheim Estate
A must-see home on two acres of land in Chestnut Hill.
---
This newly listed property in Chestnut Hill offers plenty of intrigue. On its own, it would be a beautiful property nestled on over two acres of land adjacent to Fairmount Park. But it's the history behind this place that makes it truly standout.
Chestnut Hill is chockfull of historic homes, thanks in large part to Henry Howard Houston, the one-time director of the Pennsylvania Railroad, and his son-in-law, Dr. George Woodward (you may be familiar with Woodward Homes). The home on Gatehouse Lane was at one time part of a much larger picture, as it was originally built as the gardener's cottage of the Krisheim Estate (the original gatehouse sold in June). Woodward built it in 1910 as his private family estate, and it famously became a place for him to raise horses, particularly Woodward Arabians.
The property was so high brow, that Woodward enlisted the esteemed Olmstead Brothers to design the grounds–so the gardener's house was an important piece of the puzzle.
Today, that landscape helps define the property, which not only features lush plantings and strong stone walls, but also a long saltwater pool off of the back patio.
The entire home was renovated in 2008, and the inside boasts large rooms with hardwood floors, arched doorways and a wide open kitchen with exposed wood beams, tile flooring and tall windows overlooking the grounds.
THE FINE PRINT
Beds:4
Baths: 2/1
Square Feet: 3,400
Price: $1,295,000
Additional Info: Also known at 7512 McCallum Street
---
645 GATEHOUSE Ln PHILADELPHIA, PA 19118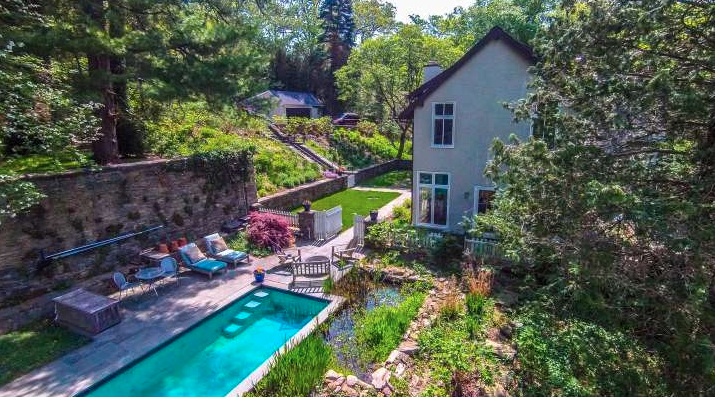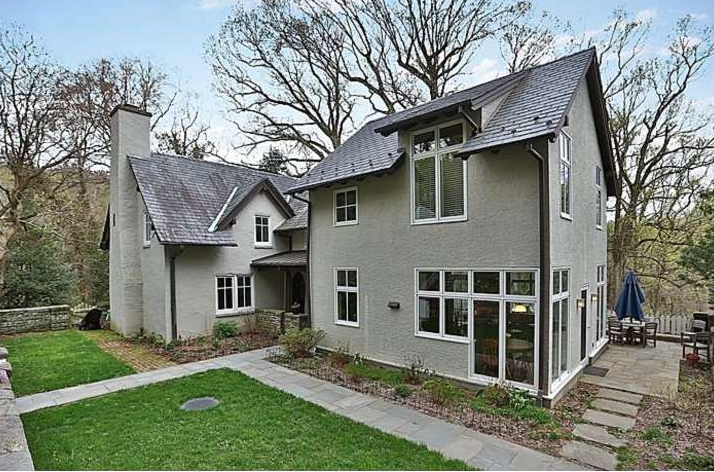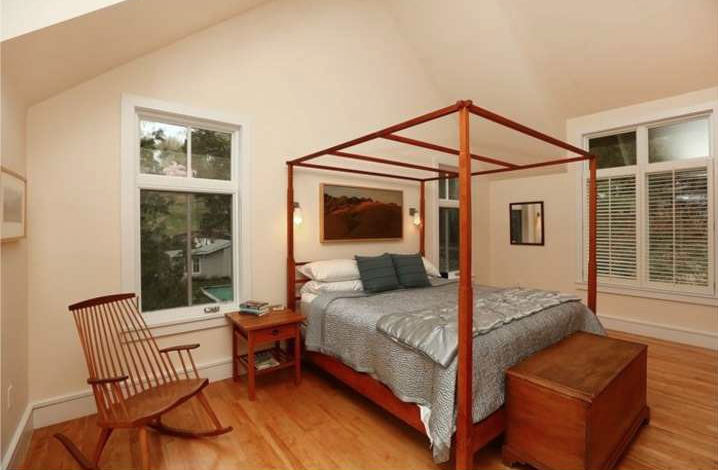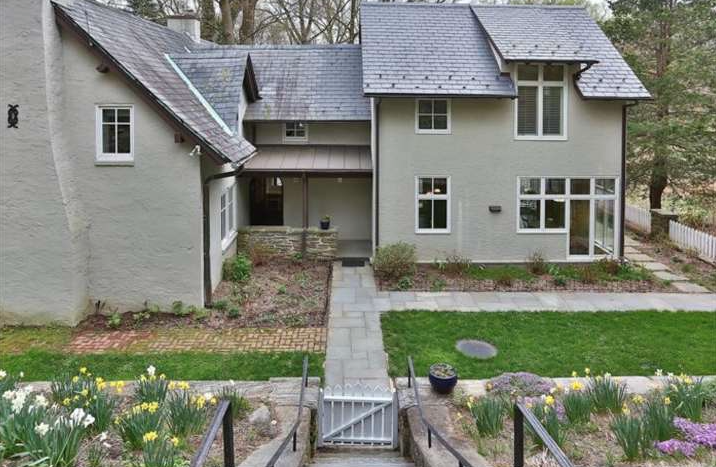 ---
---