PHOTOS: Leasing Has Started at Avenir on Fifteenth in Center City
Rents range from approximately $1,200 for a flat to $3,000 for a two-bedroom.
---
Last March (boy, that was quick), we told you about six Philadelphia development projects that were springing forward this year. For fun, we tacked on just one more to that list for good luck: Avenir on Fifteenth. You can call it Avenir (French for "future") for short.
Located at 42 South 15th Street, the apartment complex is an adaptive reuse of the Robinson Building, which had previously been office space. (You might know it as the building with the Kimye Wendy's, which has since moved up the block and off of the corner). Developed by the Scully Company and Alterra Property Group, the newly refurbished structure has had its floors gutted and claims a sleek look inspired by the sans-serif typeface. Fun fact? There are 180 "efficiently designed apartments," some of which are Philly's first micro units ranging from 314 to 434 square-feet! There are, however, multiple sizes and floor plans offered with the flats, studios, one- and two-bedroom units.
According to a press release, rents at the residence range from approximately $1,200 for a flat and go up to $3,000 for a two-bedroom, two-bathroom. Rooms also "boast several smart features including a built in command center equipped for charging, storing and working."
Building amenities include "think suites" and conference rooms, fitness center with spin classes and TRX suspension-training stations. The 17th-floor also has its own screening room and test kitchen.
Below are interior photos of a single-bedroom unit and flat.
---
Photos: Inside Avenir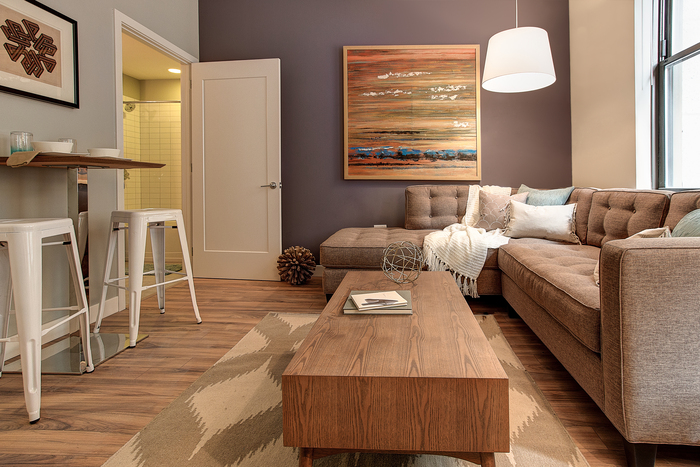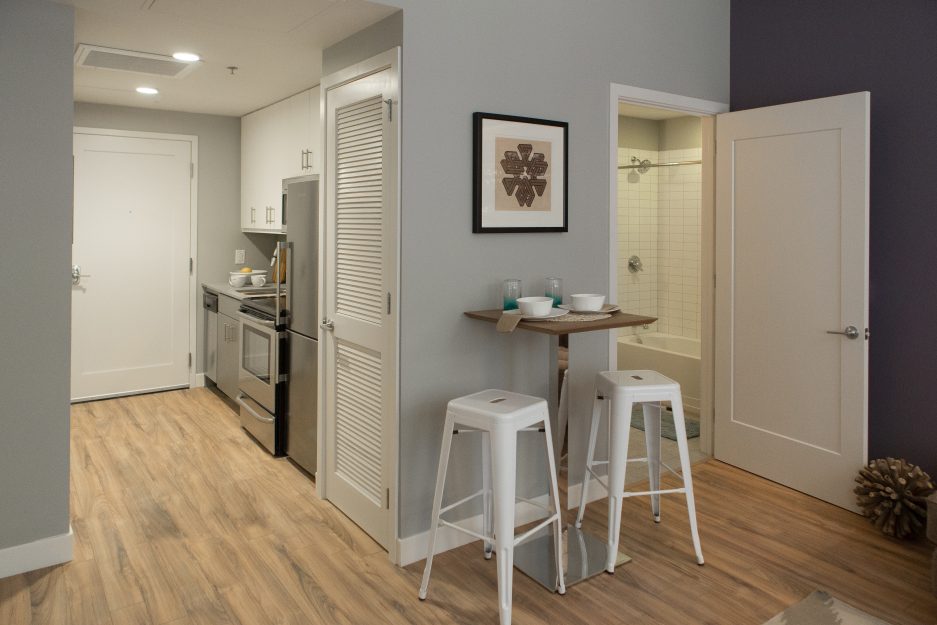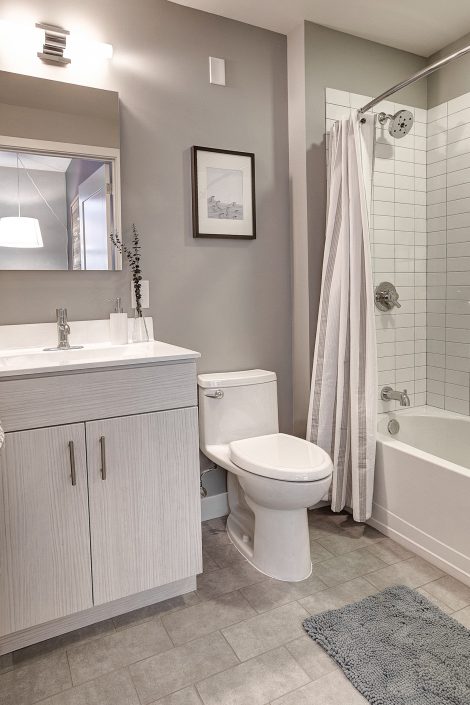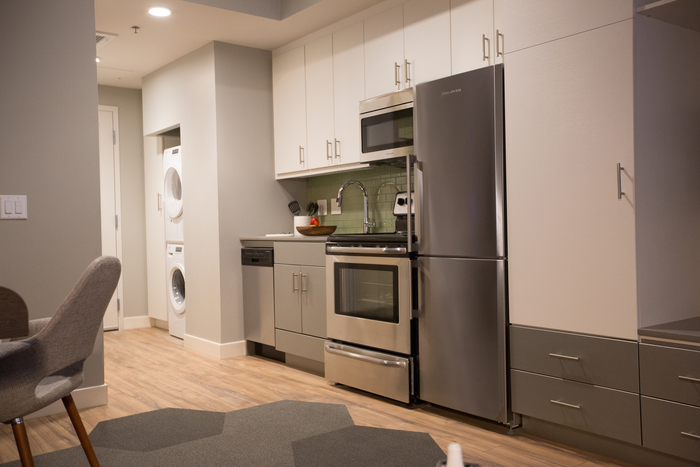 ---
Photos by the Scully Company.
---