House of the Week: Pennsylvania's First LEED Platinum Rehab
The Fairmount home is now on the market for $1.3 million.
---
Owners of this Fairmount home spent three years working with Canno Architecture and Design, Think Green Landscape Architecture, Walnut Tree Construction and the Energy Coordinating Agency of Philadelphia to renovate their property with sustainability in mind. The result: In 2011 it became the first rehabbed home in Pennsylvania to earn LEED Platinum certification. Owners recently put the home on the market for $1.295 million.
From the street the property looks like any other Fairmount rowhouse. Inside the 2,000-square foot home? A litany of environmentally sound and technologically savvy upgrades. New owners will be able to automate lighting, heating, cooling, sound and security via a Smarthome system that can be accessed remotely by phone or computer. The system allows for personalized settings and programmed operations to conserve heat and energy. A grey water reclamation system conserves more than 5,000 gallons of water a year by using rainwater and water from showers and sinks (several in the home's two full bathrooms and one powder room) to flush toilets and water the green roofs. The home is also equipped with solar panels which provide almost half of the home's electricity.
Decorated by Bobbie Ann Tilkens-Fisher (she of so many other modern jaw-droppers), the home also features a number of features as beautiful as they are responsible. Flooring throughout is reclaimed white oak from a barn in Ohio. Windows are double-paned and argon filled to provide insulation while allowing plenty of natural light. In addition to the two bedrooms, the home includes a utility room, study and loft. The kitchen is outfitted with the usual high-end appliances, our favorite of which is the built-in Miele coffeemaker.
Outside are two green roofs overflowing with vegetation, one of which includes an outdoor shower. The back patio has a sunken sitting area, a built-in outdoor grill and a tiny waterfall. For more information on each feature, visit the home's website and check out all the details in Laura Kicey's gallery below.
---
818 N. 27th Street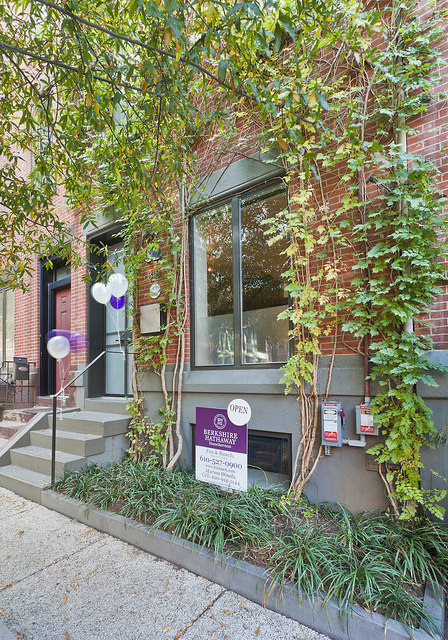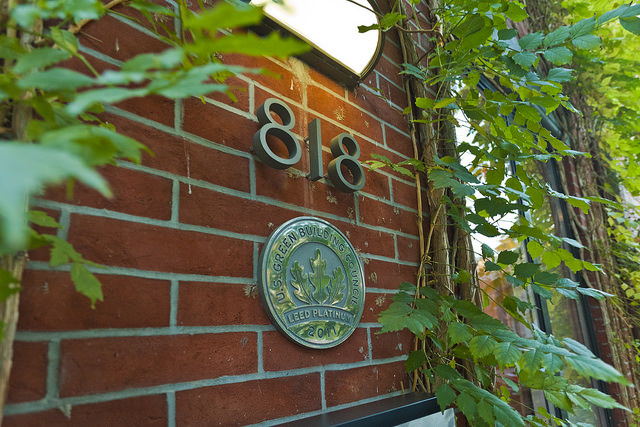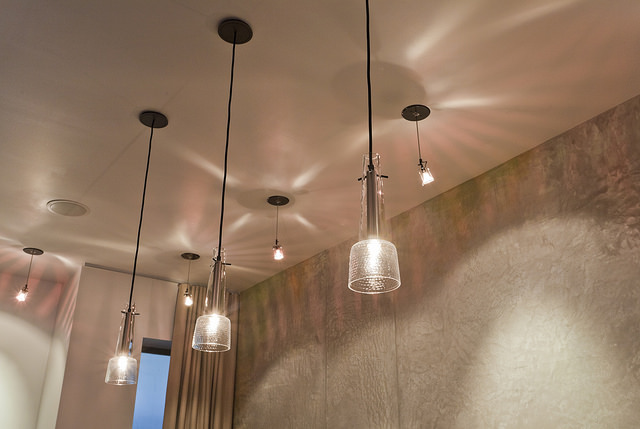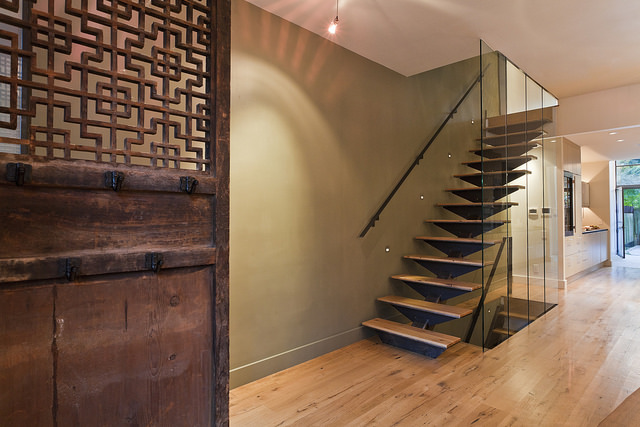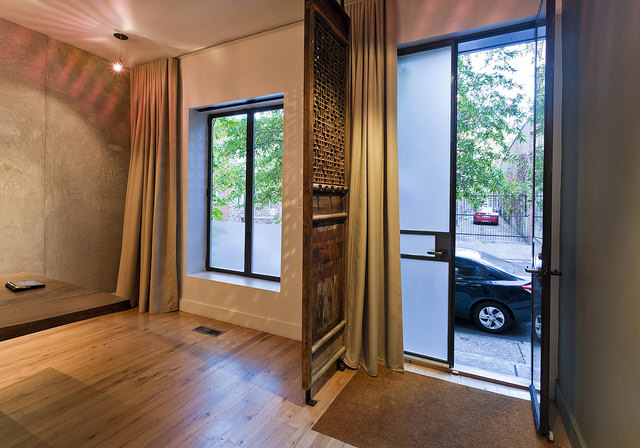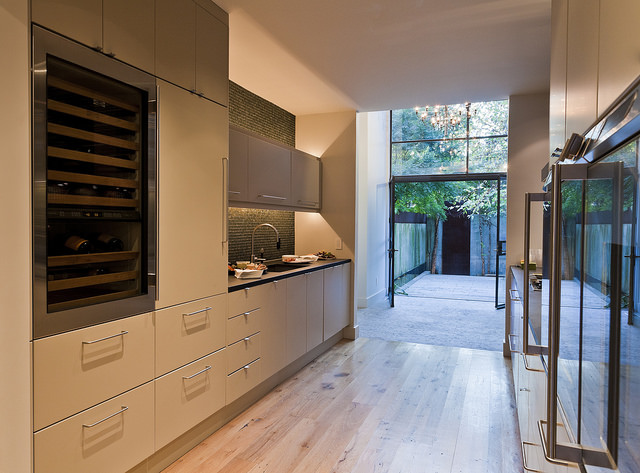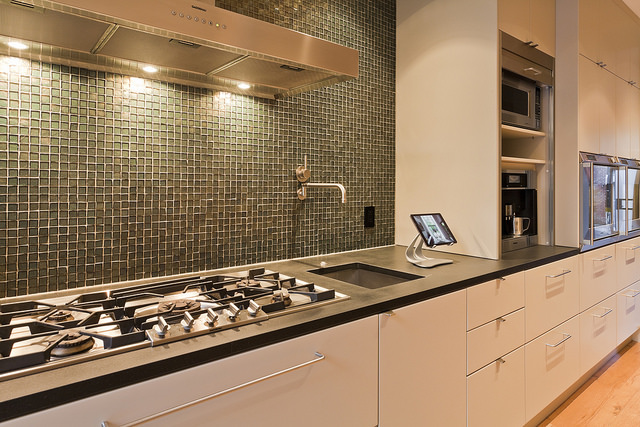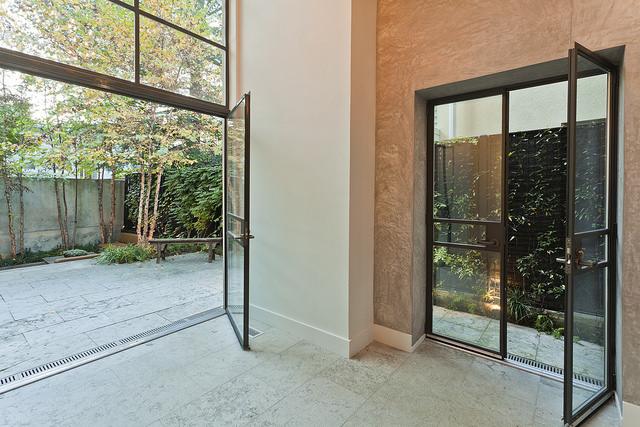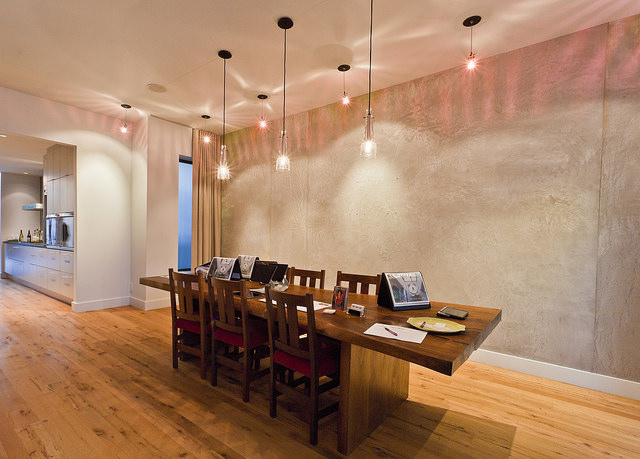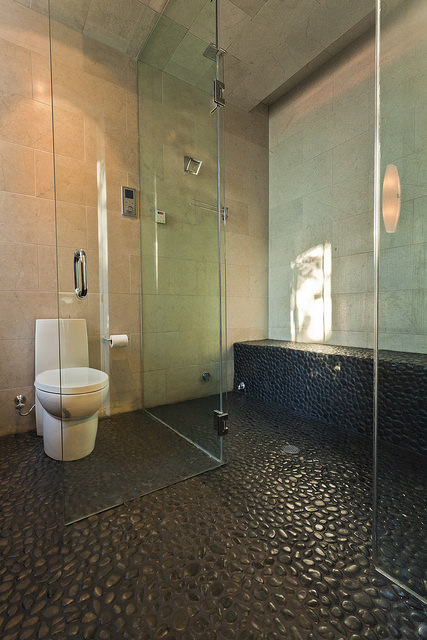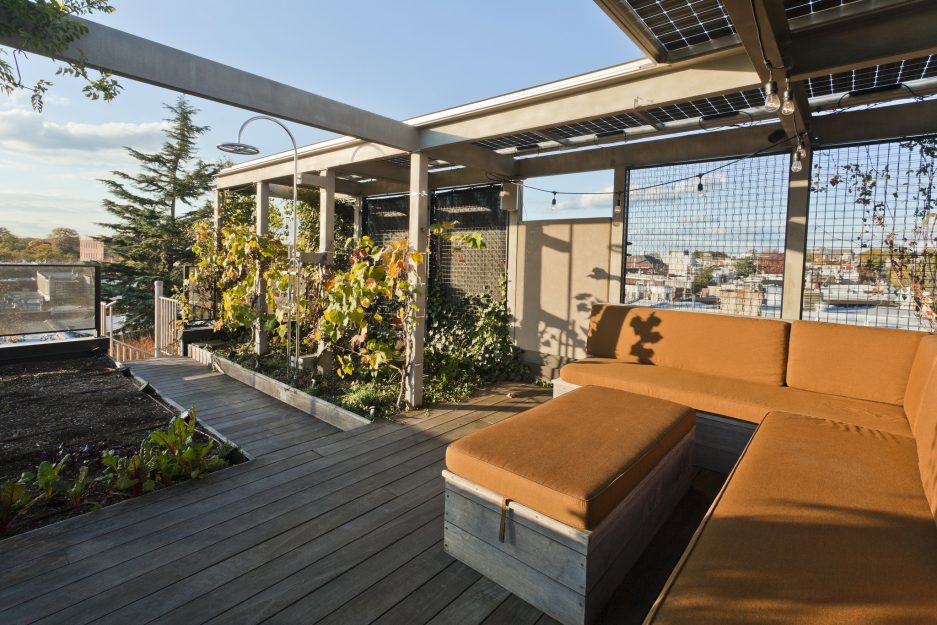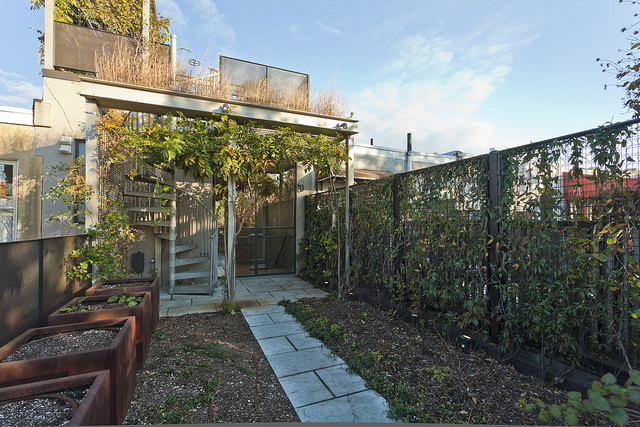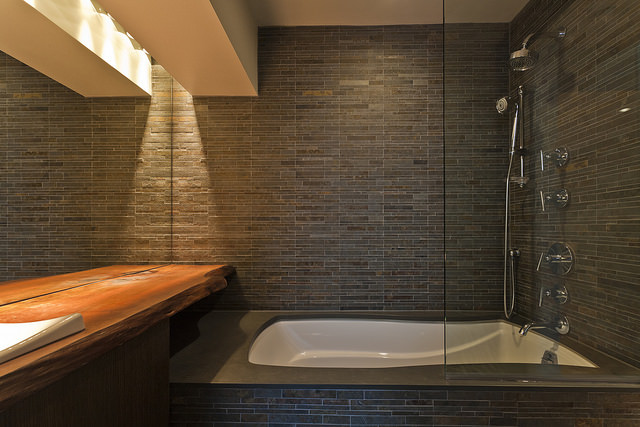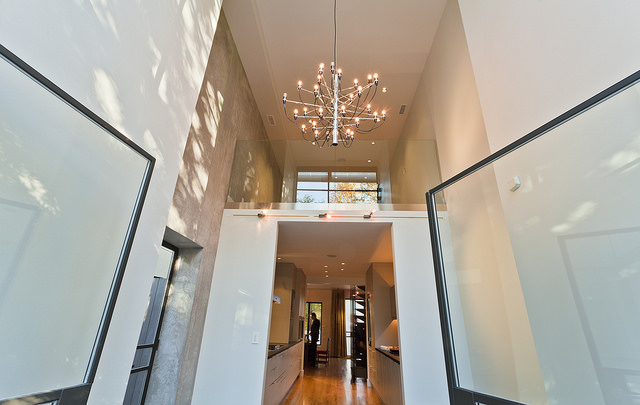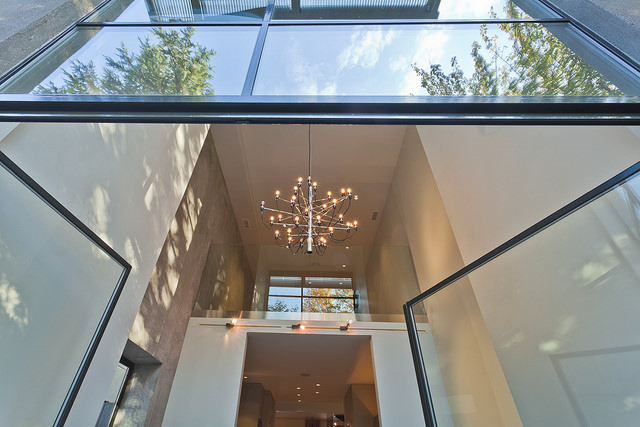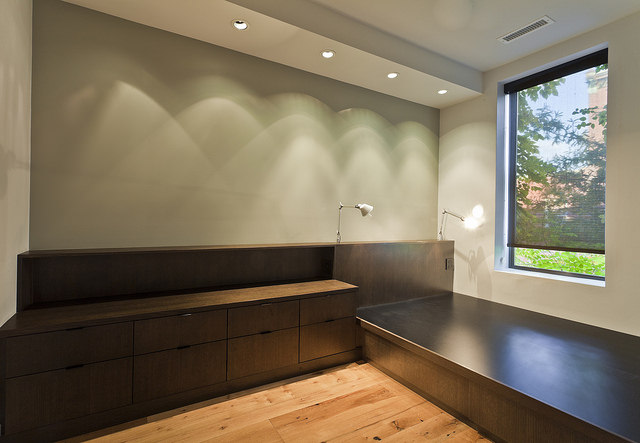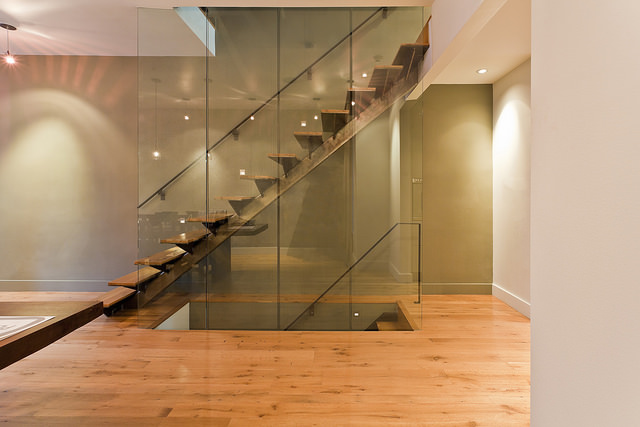 ---
Photos by Laura Kicey
---