Habitat: Artsy, International Vignettes in Passyunk Square
An Urban Outfitters store display designer embraces local artists as well as items from around the world.
---
Name
: Julia Koral
Neighborhood
: Passyunk Square
Where are you from, and why did you choose to call Passyunk Square home?
"I'm originally from NEPA (Northeastern PA.) I moved here in 1999 for undergrad at UArts. Two years after I graduated I made my way to Brooklyn for grad school, and returned in 2008 for my current job at Urban Outfitters — I work in the home office designing store displays. I have always gravitated to South Philly. It's comfortable. It's home."
How long have you lived in this house? Have you made many major changes to it?
"I've lived in this spot for three and half years. The only changes I made were painting the kitchen and bedrooms. I used to love bright colors, but for the past five years or so all I have wanted are white walls full of art. I love supporting local artists, when I can. Oh, I did paint the kitchen wall to be a chalkboard."
Who or what influences your home's design?
"I've always been drawn to color and patterns. I used to make paintings that were rich in color and texture. So that translates well to my aesthetic. In my old apartment I painted the tabletop turquoise, when I moved into this place I thought it should be red. It's now red. Paint is great…if you don't like the color you can always paint it again.
"I also rely heavily on textiles to brighten up a space or furniture. I've done a lot of traveling over the years and always seem to bring home textiles, rugs, blankets, etc. My couch is actually all white and gets dirty easily so I covered it with a textile I bought in Peru, a serape blanket I got at a thrift store, and an embroidery my brother brought back from a jungle town in Peru."
When you're not traveling, where do you get things to decorate the space?
"A lot of it comes from second-hand stores, flea markets, auction, estate sales, my travels to other countries, and my dad's warehouse in NEPA. My dad is actually a big contributor to the furniture I own. I have old Singer sewing chairs at my dining table, which came from a factory he owned when I was a kid. When I needed a dining room table he found me one at an auction. It's huge — he strapped it to the roof of a jeep and told me to drive slowly back to Philly."
How would you describe your home's style?
"The style of my living space is a collection of who I am and where I have been. It's full of future and past experiments. There's a cluster of chairs in the main room…I made three out of four of them and the coffee table. So the house is forever in an experimental phase — making new things, rearranging furniture, adding to my blanket collection, and trading sewing favors for friends."
---
Habitat: Artsy Vignettes in Passyunk Square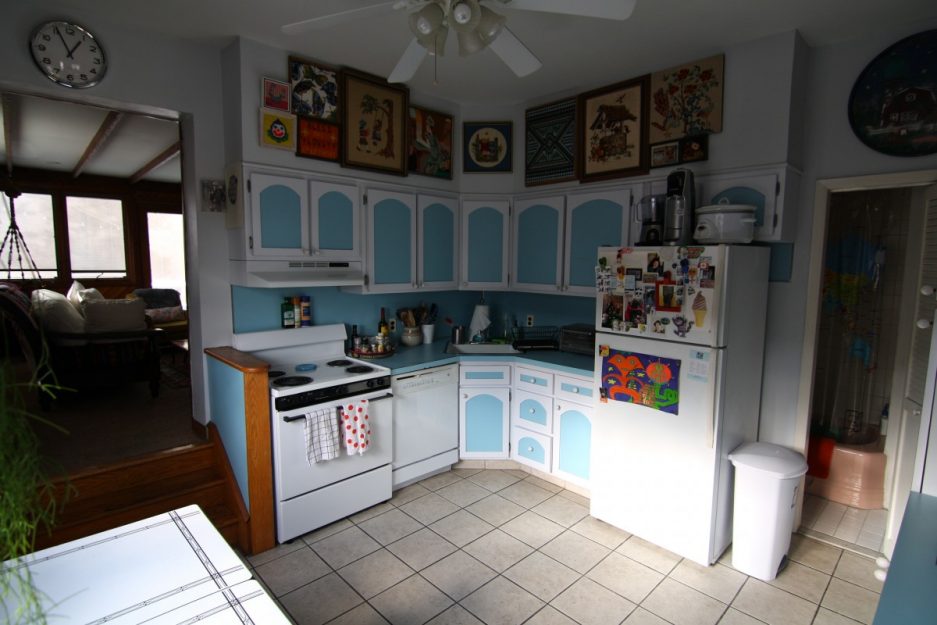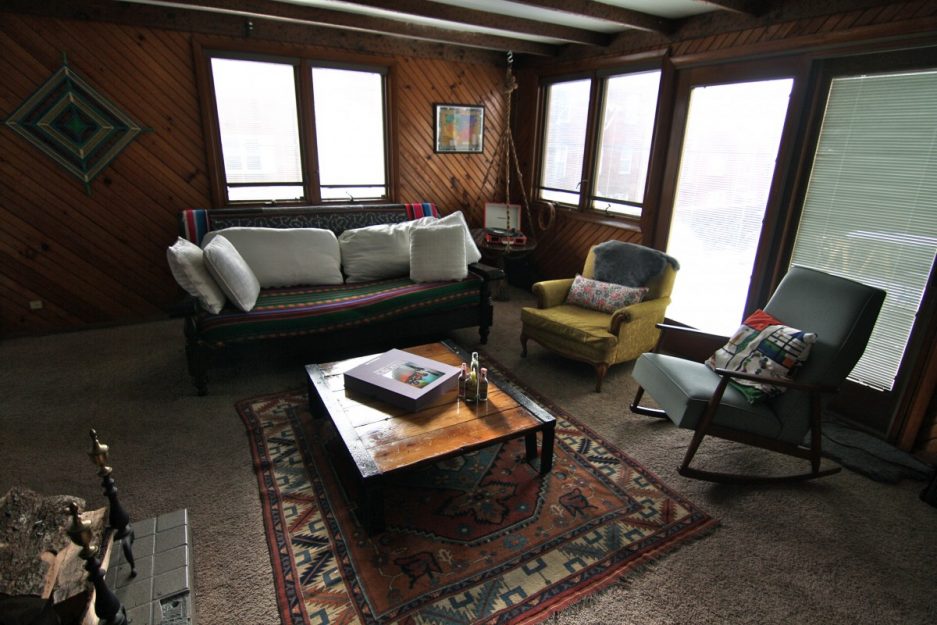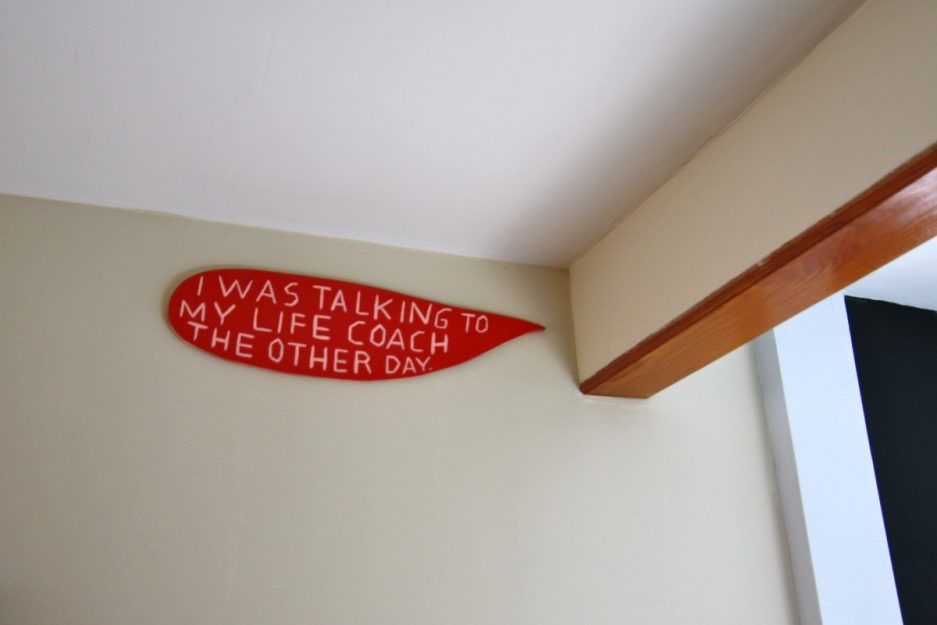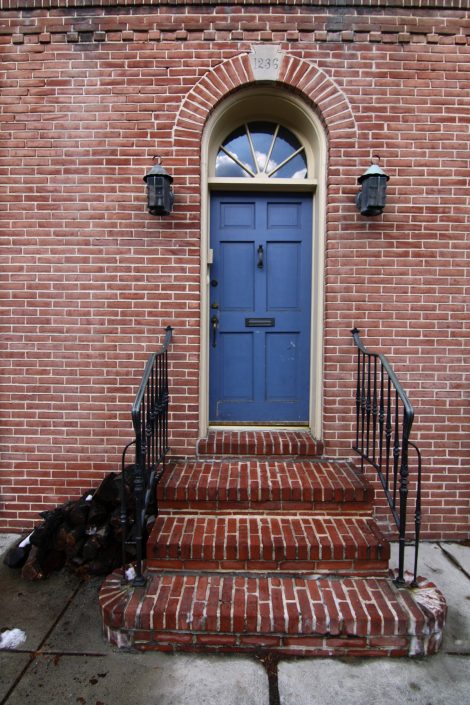 ---
All photos by
Conrad Benner
---