News
Roots Picnic Brings Surprise Performances to South Philly and Fairmount Park
Plus, another Christopher Columbus lawsuit. And the horror of clinging jellyfish at the Jersey Shore.
---
Check phillymag.com each morning for the latest edition of Philly Today. And if you have a news tip for our hardworking Philly Mag reporters (or just want to send us some reader mail), please do so here.
A Fugees Reunion, Jon Stewart and Michael Che Surprise Roots Picnic Attendees
It's common practice in showbiz to announce all of your performers for a ticketed event so as to sell more tickets for said event. But Questlove likes to do things a bit differently with the Roots Picnic he curates for us each year. He seems to enjoy surprising attendees and creating "Were you there when … " moments that make concertgoers the envy of all their friends who stayed home.
This philosophy was never more evident than on Saturday night at the Roots Picnic, when the Fugees mounted a surprise mini reunion. Ms. Lauryn Hill was always on the bill as one of the headliners of the Roots Picnic. But it was a closely guarded secret that her former bandmates Wyclef Jean and Pras Michel would join Hill, 30 years after the trio signed to Philly's own RuffHouse Records.
It was a rare chance for Fugees fans to see them perform. The band canceled their big 2021 reunion tour. And with Michel awaiting sentencing on a complicated federal conspiracy case for which he could face a lengthy stretch in prison (up to 20 years), there probably won't be a redo anytime soon. On Instagram, Questlove called the Fugees reunion "what could possibly be one of the last times we will see this institution together in this setting."
Also a surprise: Jon Stewart and Michael Che. On Friday night, the Roots hosted Dave Chapelle at the Wells Fargo Center for a pre-Roots Picnic party. But what wasn't advertised was that Jon Stewart and Michael Che would both do sets as well. Good luck finding any photos or video of this, since attendees had to lock their photos in tamper-resistant pouches during the entire show. Dan DeLuca over at the Inquirer wrote that Stewart felt "off-kilter" relative to Dave Chapelle's performance.
Some Photos from the Roots Picnic …
Spliff Starr with Busta Rhymes:
Eve:
Usher in red: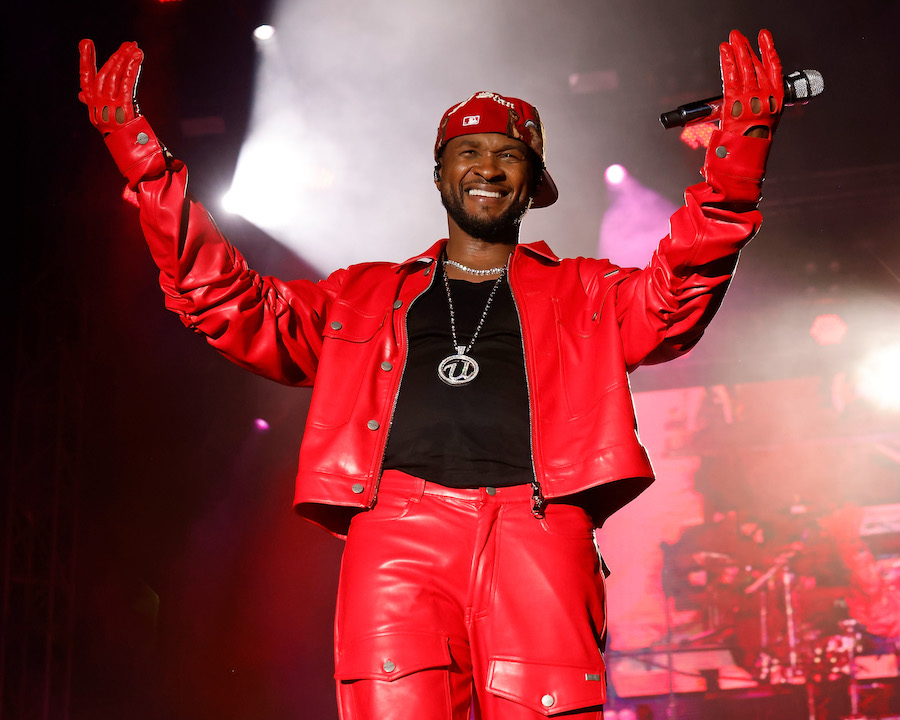 Usher in black: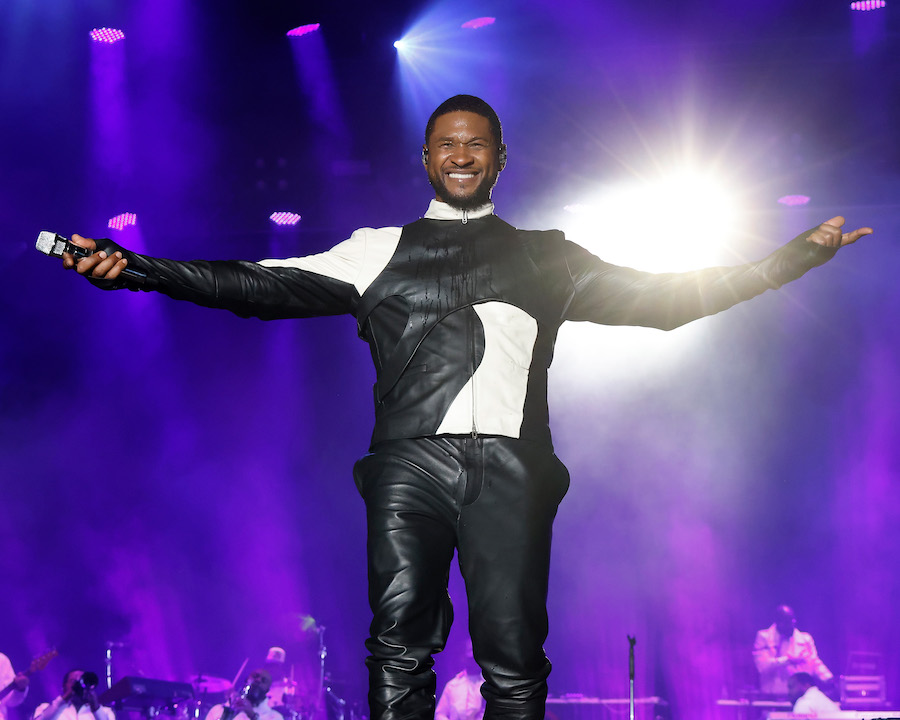 GloRilla in whatever this is:
Ernie Isley of the Isley Brothers:
Lil Uzi Vert:
More Late-Night Chaos at Penn's Landing
The weekend brought more reckless drivers to I-95 in the Penn's Landing area, with cars doing stunts and blocking the roadway. Unfortunately, this incident wound up being deadly for one teenage driver from Delco. According to a Pennsylvania State Police report, 18-year-old Anthony Allegrini of Glen Mills was shot by a state trooper after he allegedly struck two troopers with his car amid the melee.
More Columbus Contention
Remember when there was talk about removing the Christopher Columbus statue from that park in South Philly back in 2020? Long story short, the statue's still there. But now the group that fought to keep the statue right where it is has filed a lawsuit against Mayor Kenney and the city, alleging that officials abused their power in trying to send Columbus to the glue factory like they did with Frank Rizzo. The same group sued Kenney and the city over his decision to eject Columbus Day in favor of Indigenous Peoples' Day on the city's official calendar. A judge tossed the suit. The group appealed. The appeals court agreed with the lower court's decision. And now that case is headed in the direction of the United States Supreme Court.
By the Numbers
60 to 80: Tentacles on the terrible-sounding "clinging jellyfish" recently found at the Jersey Shore. It sounds like you don't want to make contact with these things.
50: Percentage of the Philadelphia area's top 12 CEOs who saw their lofty compensation get even loftier last year in spite of the fact that the stock market saw its worst year since the 2008 crash. But the highest-paid CEO, Comcast's Brian Roberts, saw a decrease, from $34 million to $32.1 million. Don't feel too bad for Bri, though. He still makes double what the second-highest earner makes.
$1 billion: Approximate debt faced by PREIT, owner of the Cherry Hill Mall, Plymouth Meeting Mall, Exton Square Mall, and Center City's troubled Fashion District.
And from the Lookin'-Better Sports Desk …
On Friday night in Washington vs. the Nationals, Zack Wheeler had an auspicious start, as Schwarber singled and Stott walked. Then? Three straight outs. The Nats, of course, chalked up two in the first. That brought on a nightmare bottom of the second, as Wheels gave up double-single-double-single before Joey Meneses worked a 2-2 count, then fouled off six straight pitches before singling: 6-0.
In the fourth, Nick Castellanos hit — that's right! — a solo homer. Which, natch, Luis Garcia promptly matched for the Nats. Blessedly, that took Wheeler out and brought Andrew Vasquez in.
In the sixth, a two-run Castellanos homer, a Trea Turner double and a Brandon Marsh single took it to 7-4. Should I get my hopes up? And in the seventh, Schwarber doubled, Stott singled, Bryce Harper walked to load the bases, and Castellanos singled, to score two more.
Marsh walked to lead off the eighth, and Drew Ellis singled. A fielder's-choice grounder by Schwarber and a Nats error tied it up at 7-7. Connor Brogdon gave up a walk to Alex Call in the bottom of the eighth; Call stole second and scored on a single to put us back one. Would the Phils meet the challenge in the ninth? They tried: With one out, Castellanos doubled, but Turner and Realmuto were out on flies: 8-7 Nats. Piss me off again.
Saturday's game marked the one-year anniversary of Rob Thomson's first game at the helm. MacKenzie Gore started for the Nats, and Matt Strahm for the Phils in what was always destined to be a relief-pitcher carousel. In the second, we got one on a Realmuto double and a Josh Harrison single; in the third, singles by Sosa and Castellanos and a Turner double added one more. In the bottom of the third, Vasquez came in for Strahm, and Dylan Covey subbed in for him in the bottom of the fourth. The Nats promptly tied it up with three straight singles. The Phils tacked on two more, though, on a Castellanos — all together now — solo homer in the sixth, then a Marsh sac fly in the eighth after Harper doubled. A cast of thousands wound up pitching for our side. Final: 4-2 Phils. The losing streak was over!
And hello, Sunday! Guess how Realmuto started off the Phils scoring: Could that be a solo homer, in the second? You betcha! Ranger Suárez was the opener for the Phils, with Trevor Williams for the Nats. The Nats got one back in the fourth on a triple and a sac fly, and Drew Ellis hit … a solo … homer to put the Phils up again in the fifth.
They had a big flurry in the sixth, as Marsh walked, Ellis singled, and Schwarber hit a three-run homer: 5-1. And in the seventh, a wild pitch and a Marsh sac fly brought Bryson Stott home: 6-1. After Clemens singled, Ellis hit another homer: 8-1! Man, it's feast or famine with these guys. Suárez finished his day with a spotless seventh in a great performance. Jeff Hoffman, in for the eighth, mowed the Nats down one-two-three. Damned if Schwarbs didn't homer again in the ninth, with Marsh and Clemens on.
https://twitter.com/MLBONFOX/status/1665453345862045697
Brogdon stepped in for the ninth and gave up a two-run homer, but it was all over. Final: 11-3. They're back at CBP tonight at 6:40 to kick off a three-gamer vs. the Tigers. Here's to June!
Meantime, in Doop News …
It was Pride Night for the Union at home against Montreal on Saturday, and it only took 12 minutes for Julián Carranza to sink one in goal — and it was a beauty.
Julian opens the scoring & sends one to the far post in the 12th minute 🤩

Watch free with #MLSSeasonPass on @AppleTV: https://t.co/tdIcrGaK4I#DOOP | #PHIvMTL 1-0 pic.twitter.com/elkZzH8B5V

— X – Philadelphia Union (@PhilaUnion) June 3, 2023
Mikail Uhre had a couple of near misses early on before finally landing one in the 35th minute. In the 61st minute, just after Carranza took a ball to the, well, balls, he bounced one off a defender's back for a brace.
Carranza rips a shot outside the box to give us our 3rd goal of the night!!! 👑

Watch free with #MLSSeasonPass on@AppleTV: https://t.co/tdIcrGaK4I #DOOP | #PHIvMTL 3-0 pic.twitter.com/dX6ydUyrYS

— X – Philadelphia Union (@PhilaUnion) June 4, 2023
Ooh, fancy! Then he just missed an easy shot in the 64th — no hat trick yet! Montreal nearly answered in the 68th, but Andre Blake made the stop. Jake Elliott scored, but the VAR didn't show it (supposedly), so that one didn't count. I know; getting greedy. And that was all they wrote: a nice 3-0 win.
All Philly Today Sports Desk coverage is provided by Sandy Hingston.
---
---