Sneak Peek: Inside Philadelphia Magazine's February Issue
Our February issue drops this week. Who's responsible for the epidemic of teenage anxiety?
---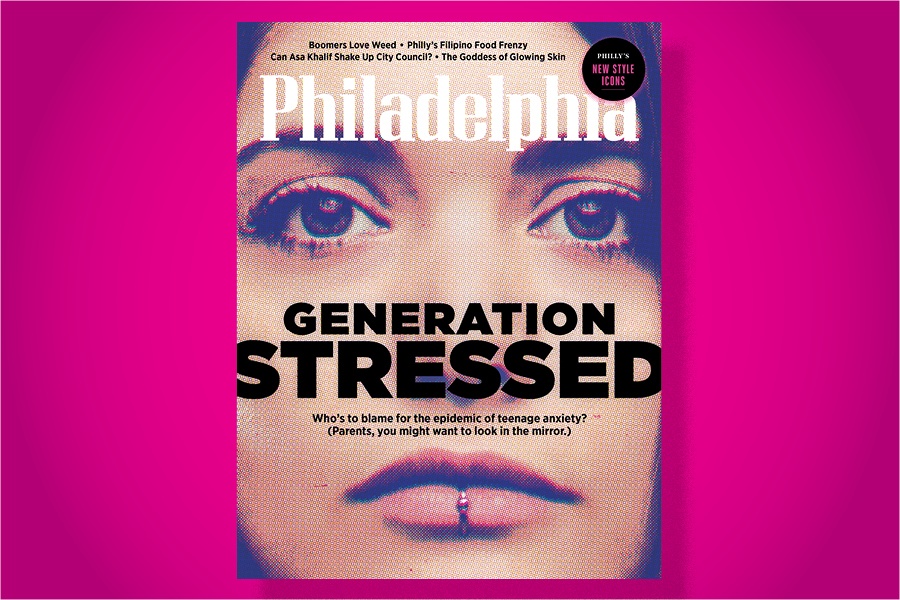 The February issue of Philadelphia magazine is on its way to mailboxes right now, and it's bursting with content that gets at the heart of life in the region right now. Here are a few of the big stories that print subscribers will get to read before anyone else:
---
OVERWHELMED: In this month's cover story, Tom McGrath asks why our teenage kids are experiencing unprecedented levels of anxiety. In digging into the epidemic, he reveals why the expectations we place on our kids, and the expectations they place on themselves, have become so incredibly high. Is the way we parent them to blame? Inside the making of Generation Stressed.
---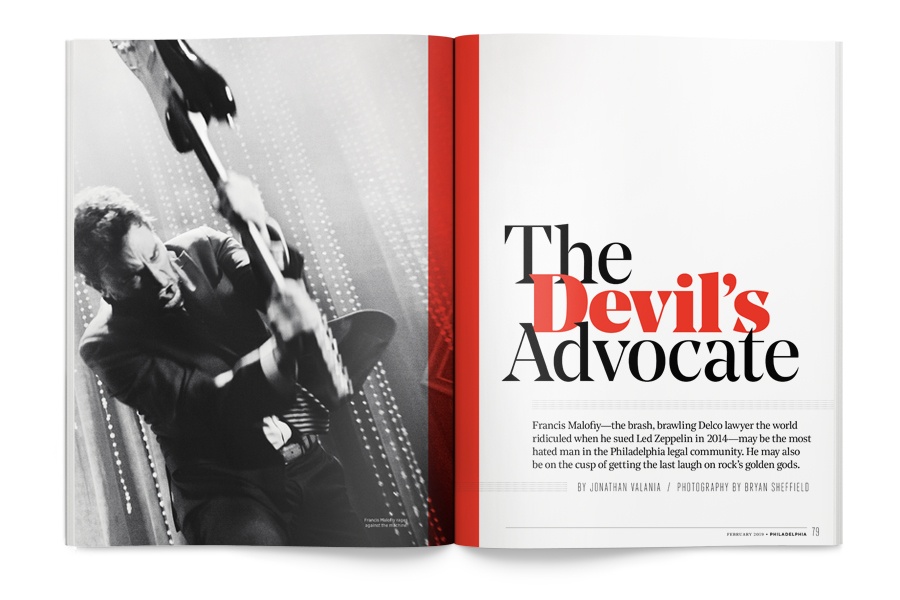 THE DEVIL'S ADVOCATE: Brash Delco lawyer Francis Malofiy is best known as the guy who sued Led Zeppelin over the authorship of "Stairway to Heaven." Although Malofiy became the butt of jokes when he filed his suit (printed in a druidic font echoing the liner notes of Led Zeppelin IV) and again when he lost, Zep isn't laughing now. Malofiy got the decision overturned on appeal and is prepared to take the band to court again. Jonathan Valania goes on a wild ride with the brawling, trash-talking barrister who may be the most colorful—and hated—man in the Philadelphia legal community.
---
GIVES GOOD FACE: Danuta Mieloch—Dana (pronounced "Donna") to friends—has become the It Girl of skin care. Her Rescue Spa is all the rage in New York, but Dana and Rescue were ours first. Christine Speer Lejeune tracks the meteoric rise of a skin-care guru.
---
THE NEW SCIONS OF STYLE: As Philly changes, so does the way we dress. Sarah Zlotnick and photographer Jillian Guyette zoom in on 11 members of our thriving creative class who are reshaping our city's fashion rep.
---
---