D.A.'s Office to Release Files on Police Shootings
D.A. Seth Williams says this new protocol is all about transparency, but the FOP is accusing him of playing politics.
---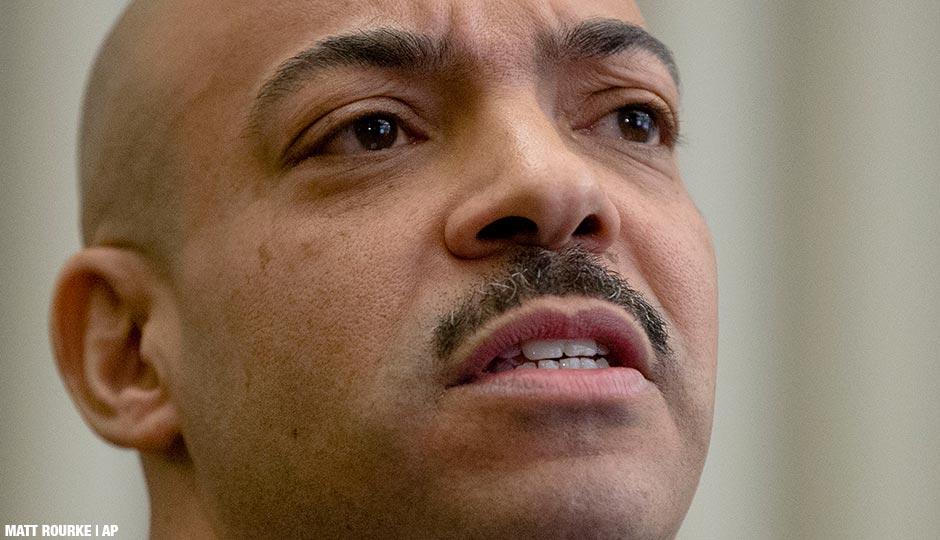 District Attorney Seth Williams on Thursday morning outlined a handful of new steps his office is taking to assure the public that investigations into police shootings are conducted fairly.
The new protocol — which has already drawn the ire of the Fraternal Order of Police Lodge No. 5 — will require an on-duty prosecutor from the office's Special Investigations Unit to head to the scene of all police shootings, then review paperwork and and speak to police officials. In the event of a fatal shooting, the prosecutor will additionally contact the victim's family and invite them to the D.A.'s Office to discuss how the ensuing investigation will unfold.
Once the D.A.'s Office finishes its probe and decides whether criminal charges are warranted, a report will be compiled that reviews the facts of the case and explains the office's position on the case. Prosecutors will relay their decision to the Police Department, and meet privately with the victim's family to explain their decision, the D.A.'s Office said.
Perhaps most significantly, the office's investigative file on each shooting will be available to the public, the media, families of victims, and attorneys after 60 days. It's a bit of understatement to say relatives of those slain by police have long felt like they've been left completely in the dark about the status of these investigations. A chart released by the office today shows that it now spends fewer than 60 days to examine police shootings, compared to more than 100 days as recently as 2011.
"This new protocol establishes a clear, transparent, and accountable process of review for every police-involved shooting. Most importantly, it requires disclosure and explanation to the public of what happened," Williams said.
"Philadelphia has been fortunate because we have not seen the problems that other communities have," he said, in a possible reference to the riots that have unfolded in places like Baltimore and Charlotte in the wake of controversial police shootings.
This city has seen numerous protests over police shootings during the last few years, some of which have grown incredibly as they stretched across the city. That none melted down into chaos is something Williams chalked up "the high caliber and training of our officers and the work that my office has done to fully and fairly review any and all officer-involved shootings. But doing everything if it's behind closed doors isn't enough — the people of the City of Philadelphia deserve to know what happened and why."
FOP leaders were critical of the D.A.'s new protocol, and less than pleased to learn of it from reporters and not Williams himself. "I've been at plenty of meetings with the D.A.'s Office, and this is the first I'm hearing of it," said John McGrody, the union's vice president.
"On behalf of our members, we're obviously opposed to this. It just adds another level of scrutiny to police officers that is not needed," he said. "Police officers are the most investigated individuals in the world right now, and this just puts another microscope on them."
McGrody said the union is separately fighting the city over a policy implemented under former Police Commissioner Charles Ramsey that identifies officers involved in shootings within 72 hours of the incident. The FOP lodged a complaint with the state Labor Relations Board. (Last month, state legislators voted in favor of a bill introduced by Republican state Rep. Martina White that requires law enforcement agencies to wait at least 30 days before naming a cop who shoots another person.)
McGrody accused Williams of trying to pander to community members who have called for police reforms ahead of his run for a third term next year. FOP president John McNesby previously told Philadelphia magazine that the union would not endorse Williams as it had in the past.
Prosecutors' investigative files on police shootings will be made public 60 days after an investigation is wrapped up, per the new policy. The new protocol is not tied to the Collaborative Reform Initiative that was created by the U.S. Department of Justice after it reviewed the police department's use of deadly force.
Last week, Police Commissioner Richard Ross told Philadelphia magazine that the department will soon be modifying some of its own policies on police shooting investigations to bring them to conclusion faster. Those comments came as part of a discussion about Richard Ferretti, who was fatally shot by an undercover police officer in Overbrook on May 4th. Ferretti, a 52-year-old chef, was unarmed, and had been looking for a parking spot in the neighborhood where he lived with his girlfriend. The D.A.'s Office is still investigating that case.
On Monday night, police fatally shot a 31-year-old man named Darryl Chisholm at 9th and Clearfield streets in North Philadelphia when he allegedly pointed a handgun at a police sergeant who had chased him on foot, according to the department. When Chisholm, 31, fell to the ground, he allegedly reached for another handgun, prompting three other officers who were at the scene to open fire on him as well. A loaded .357-caliber Ruger and a loaded 9MM semi-automatic pistol were recovered at the scene.
The department this afternoon identified the cops as Sgt. Todd Landherr, Sgt. Michael Long, Officer Mark Kusowski and Officer Christopher Daukaus. The officers were in the area investigating a shooting that had occurred earlier that day. Thus far this year, Philly police has fatally shot five people, compared to two last year.
Follow @dgambacorta on Twitter.
---