Wolf to Sign LGBT Non-Discrimination Orders Tomorrow
The governor is still calling on lawmakers to send an anti-discrimination bill to his desk.
---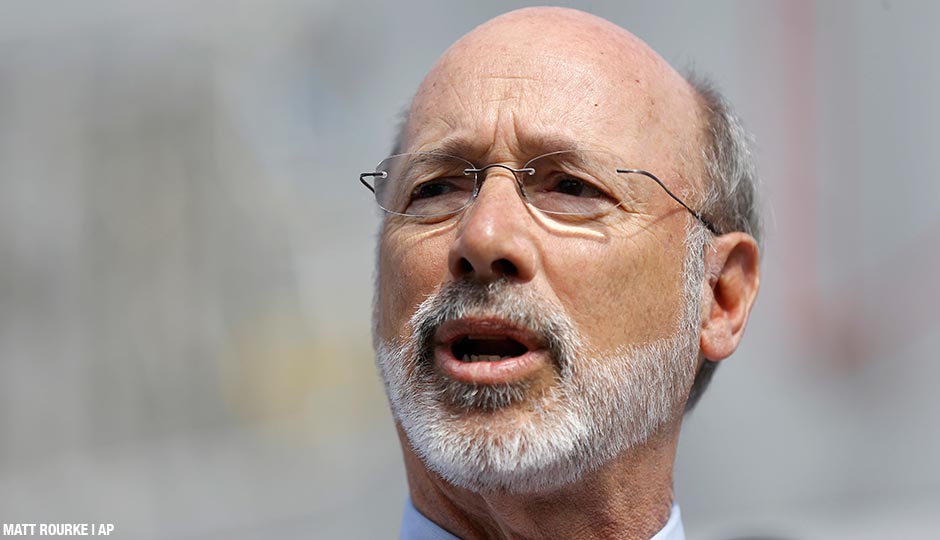 Governor Tom Wolf plans to sign a pair of far-reaching anti-discrimination executive orders tomorrow, according to a statement released by his office.
The orders — one pertains to commonwealth employees, while the other covers state grants and the procurement process — forbid any agency under the governor's jurisdiction from discriminating on the basis of sexual orientation, gender expression and identity, among other areas.
The aim, Wolf's office said, to "make clear that Pennsylvania is inclusive, welcoming, and open for business for everyone."
Wolf is expected to also call on state lawmakers to pass non-discrimination legislation. He's previously chided local pols for not addressing this issue sooner, particularly in light of North Carolina Governor Pat McCrory's recent controversial decision to sign into law a sweeping, anti-LGBT bill.
Wolf spoke out last week in response to McCrory's move, again underscoring the need for strong anti-discrimination laws in Pennsylvania.
"We must show that Pennsylvania is the place that William Penn envisioned when he founded our commonwealth on the principle that it is open, diverse, and inclusive for all people," he said. "We must pass non-discrimination legislation now. We must make real progress now."
Follow @dgambacorta on Twitter.
---