WATCH: Noisy Taxi Cab Protest of UberX, Lyft Snarls Center City Traffic
Hundreds of taxi, limo and Uber Black drivers jammed the streets around City Hall in noisy dissent this afternoon.
---
With horns blaring and marchers chanting "No UberX! No Lyft!" hundreds of Philadelphia cab drivers converged on City Hall with their vehicles to demand that laws cab drivers must follow regarding insurance, licensing and training be enforced with the aforementioned ride-sharing services as well. Joining in the protest that snarled lunchtime traffic for blocks around City Hall were drivers for UberBLACK, the limousine service that uses the same sharing technology as UberX but which is regulated by the Philadelphia Parking Authority as the cabs are.
Several of the drivers held up signs calling the ride-share services "ride stealing" and accusing the companies of not only breaking the law but also failing to provide such accommodations as wheelchair-accessible vehicles.
The striking cab drivers' cars filled Market Street from City Hall west to 19th Street and 15th Street where it passes City Hall and Dilworth Park. UberBLACK drivers drove in a procession up South Broad Street to join the cabbies as they marched around City Hall to hold a brief demonstration and issue statements outside the District Attorney's Office.
Ronald Blount (left), president of the Taxi Workers Alliance of Pennsylvania, said, "We've been more than patient. Each driver here is properly licensed, their cars have been inspected, and we've done everything the city has asked of us. We help support the schools and we help support state government. They're allowing an illegal entity to operate in our city. They have a division that is legal, UberBLACK, they follow the rules same as us, and we have no problem with them. We'd have no problem with UberX if they followed the same rules and regulations.
"But they've been operating over a year, and everyone has been passing the buck. Somebody has to answer. We want some action, we want some commitment from the District Attorney.
"The Philadelphia Parking Authority has done the best they can, but they have only eight enforcement inspectors going against thousands of illegal UberX drivers in the city. So they need help. It's the District Attorney's, the mayor's, the state Attorney General's, the Philadelphia Police Commissioner's job to clean up the city. They need to stop passing the buck and pointing fingers at each other."
"Uber and Lyft are claiming they are transportation network companies and therefore not subject to PPA regulatory authority," said Jeremy Abay, the attorney representing many of the UberBLACK drivers, the Taxi Workers Alliance and some of the taxi drivers. After noting that judges have recommended stiff fines ranging from $3,000 per day to as much as $50 million, Bey reiterated Blount's demand that the companies simply follow the same rules as the black cars and taxis.
"We don't necessarily want to eliminate UberX and Lyft. We want a fair and level playing field. They've got to pay the fees, they've got to get the testing, they have to get the certificates [of insurance] just like everyone else. This is not innovation. They're breaking the law, and they're completely undercutting the market by what they're doing." UberX and Lyft charge roughly half what it would cost to ride the same distance in a metered taxi, whose rates are also regulated by the PPA.
Bey also noted that unlike city taxi drivers, UberX and Lyft drivers are not required to hold Pennsylvania driver's licenses, nor are their cars required to be registered in this state.
The striking taxi drivers chose the District Attorney's office as the target of the protest because District Attorney Seth Williams has denied he has any authority to prosecute the ride-sharing companies and that only the PPA can act to enforce city regulations in this area. Abay brought up several statutes, including racketeering laws, that he argued the DA could use to enforce compliance by other means.
An Uber spokesperson reached for comment on the protest said, "Many taxi and limousine drivers are understandably frustrated because the Philadelphia Parking Authority's outdated rules make it harder to earn a living when the public has shown they want more affordable options. Each year, the PPA requires limousine drivers to pay $404 per vehicle for a PPA sticker and $130 for their chauffeur's permit to be renewed. They also subject drivers to obsolete vehicle restrictions and onerous insurance requirements. We believe statewide reform of the PPA that allows for regulated ridesharing will benefit both riders and drivers."
A spokesperson for District Attorney Seth Williams was not immediately available for comment.
---
James Jennings
James Jennings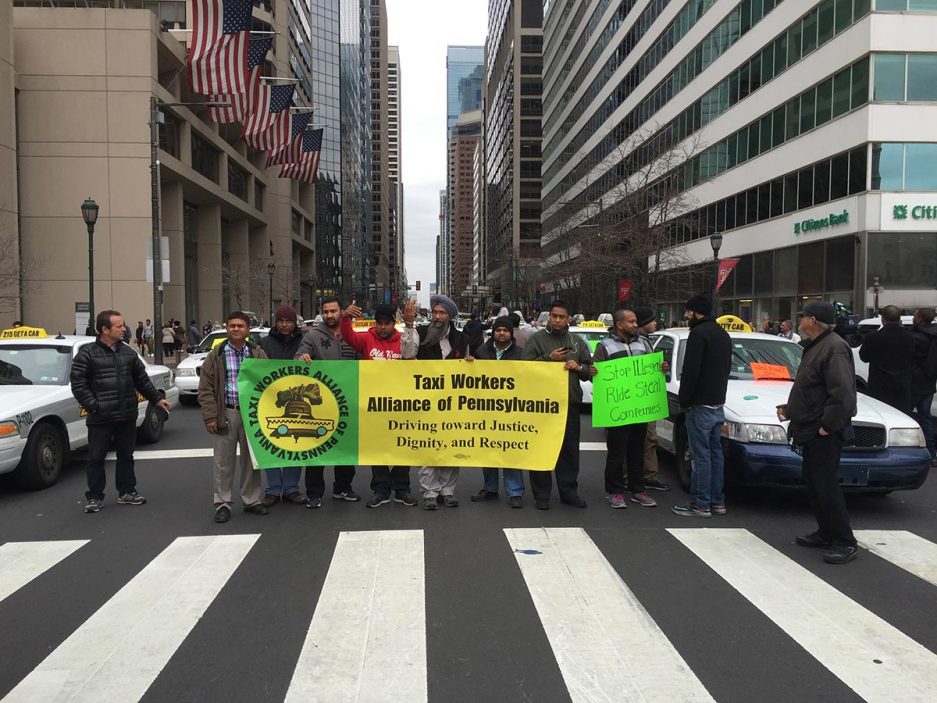 James Jennings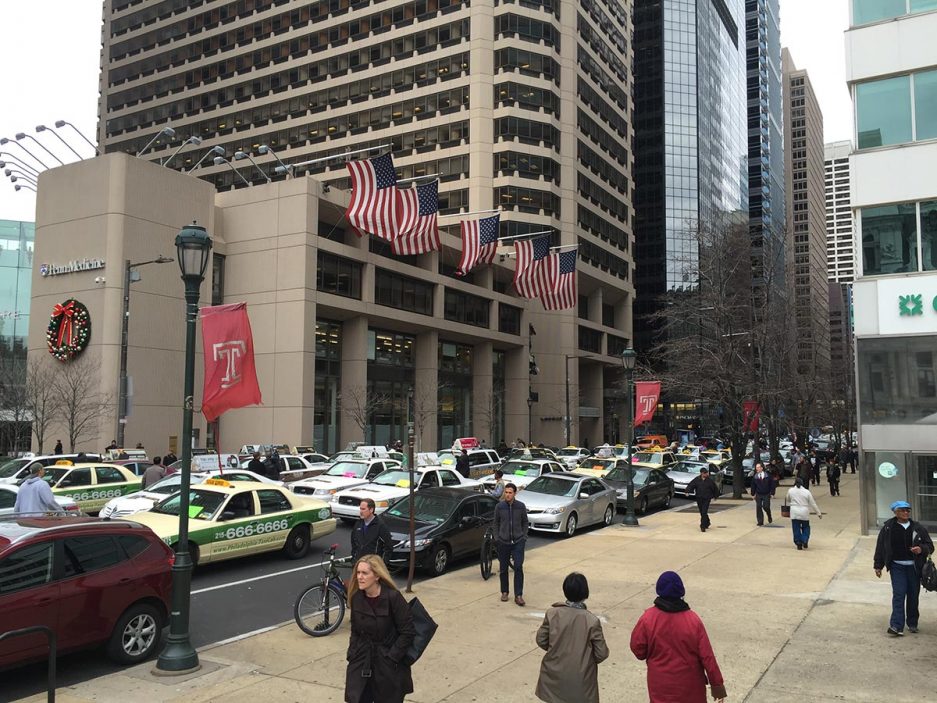 James Jennings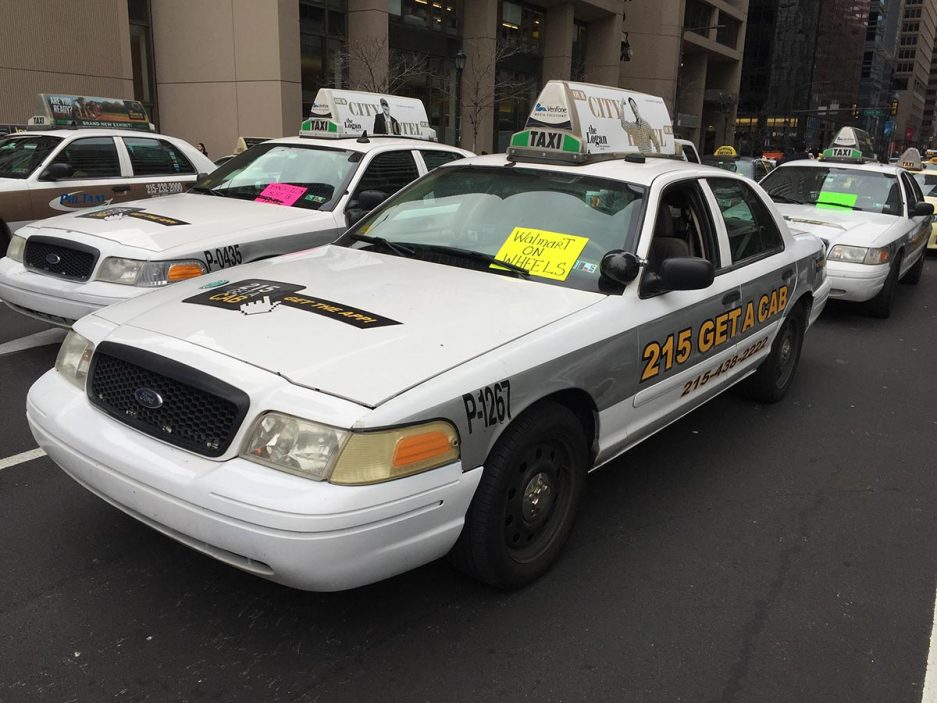 James Jennings
James Jennings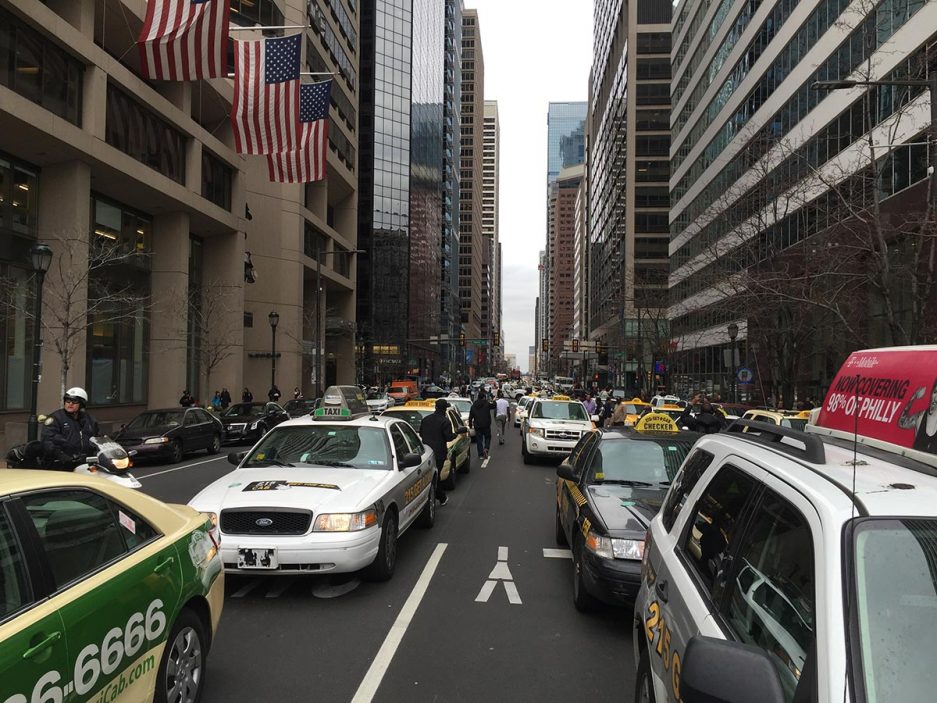 James Jennings

James Jennings
James Jennings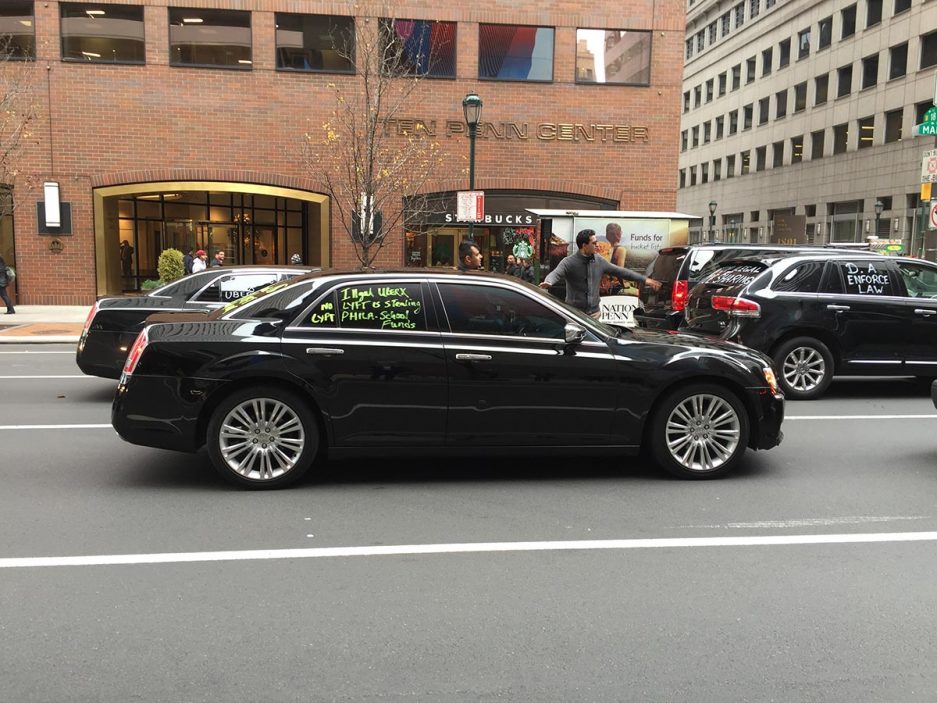 James Jennings
James Jennings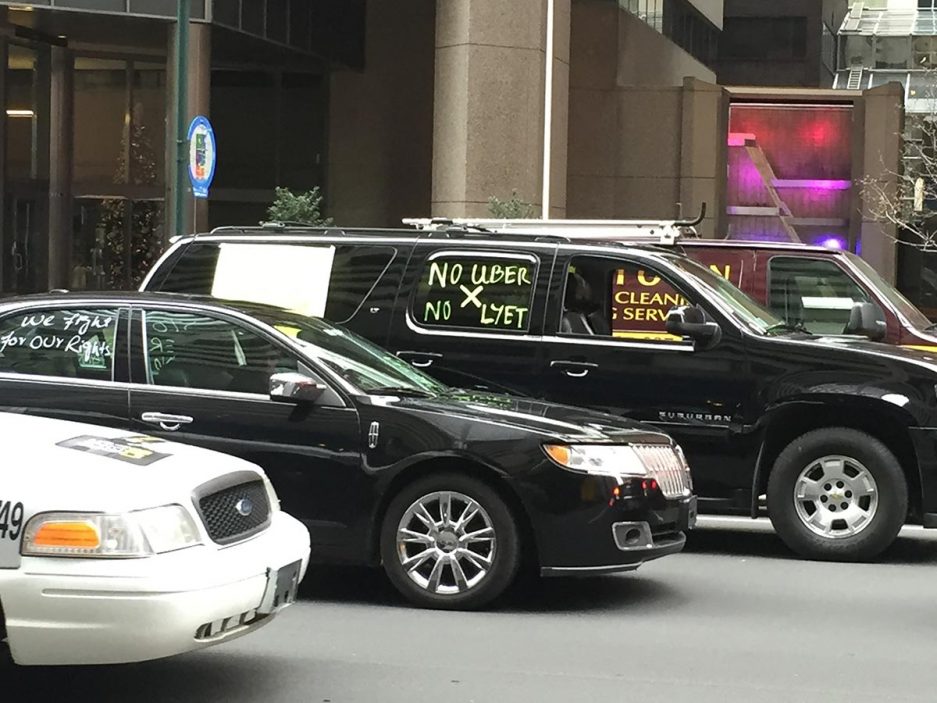 James Jennings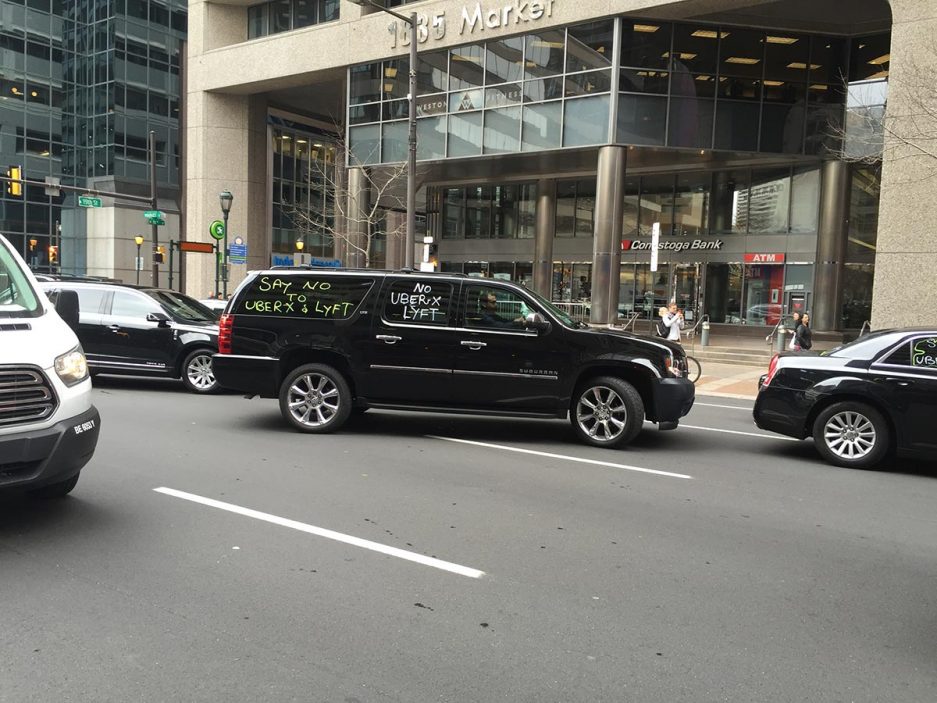 Sandy Smith

Sandy Smith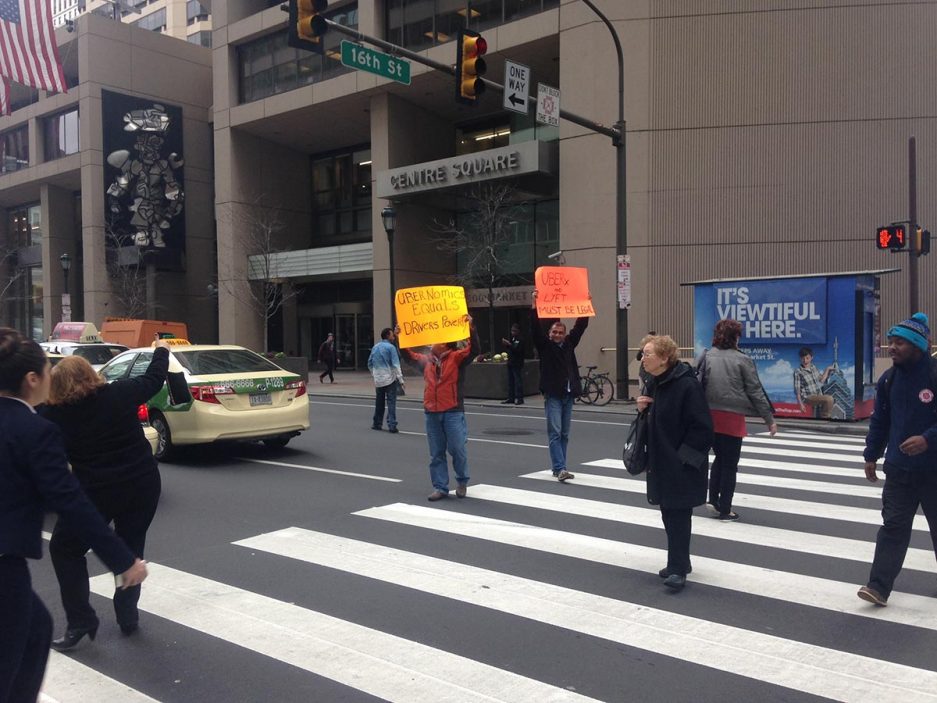 Sandy Smith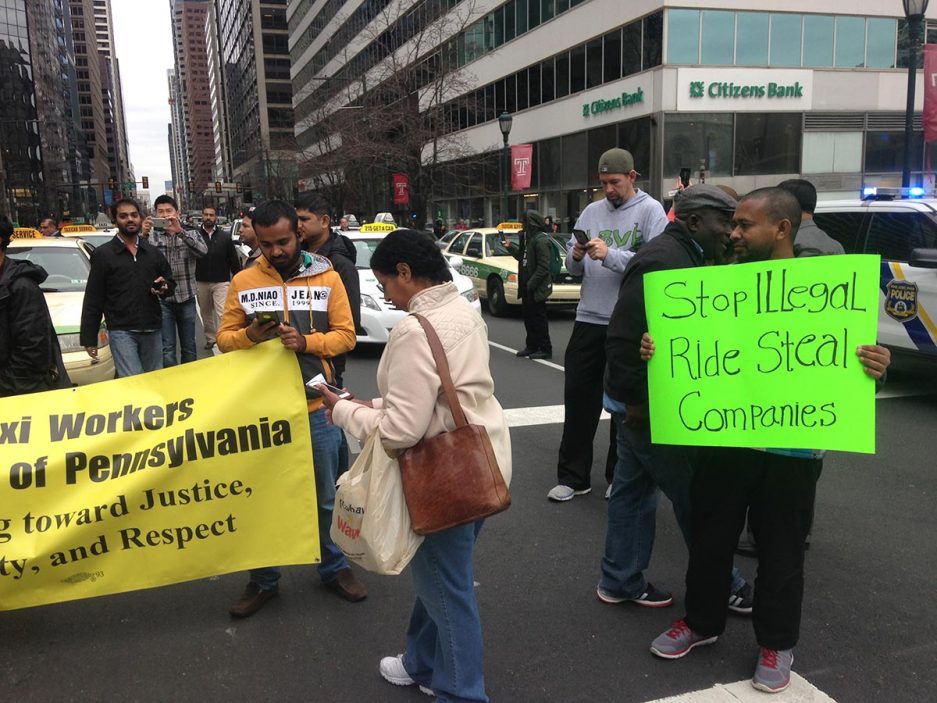 Sandy Smith

Sandy Smith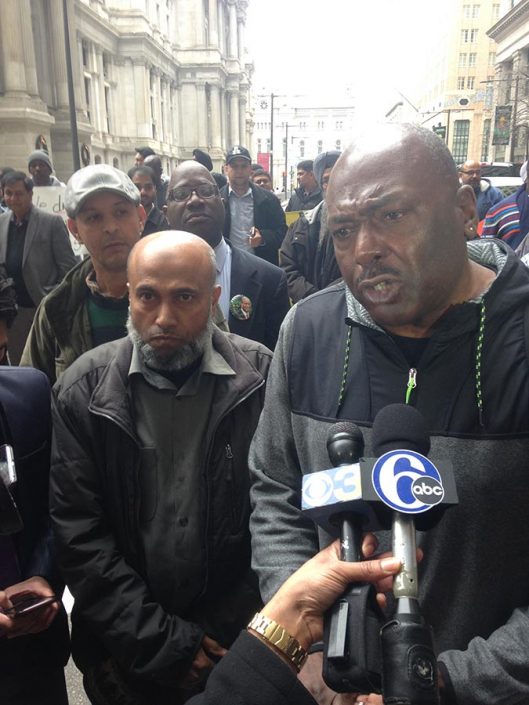 Sandy Smith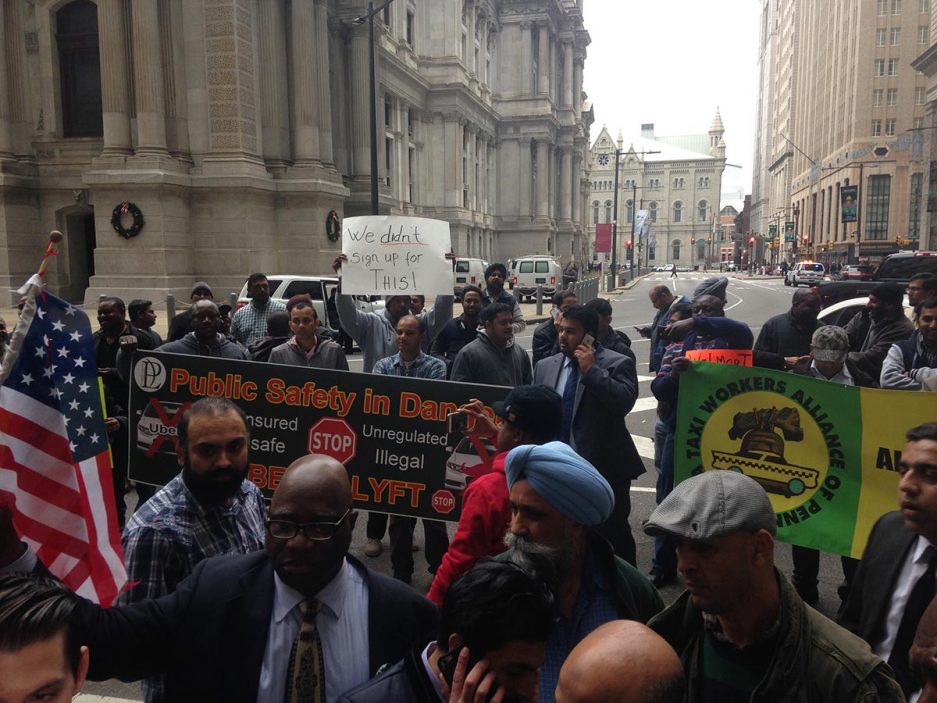 Sandy Smith
Sandy Smith
---
Follow Sandy Smith on Twitter.
---
---