South Philly Water Main Work Should Be Completed by November
Water main repair has shut down 10th Street near Tasker for months. The water department and Councilman Squilla will hold a community meeting on August 18th to discuss it.
---
Road work stemming from a water main break on 10th Street in late February has been going on, well, ever since. And the work has been taking its toll on residents, who say the road closures have made it difficult to get around, and local businesses.
But what started as a closure of 10th Street south of Tasker has, in recent weeks, seen the entire intersection closed off — re-routing buses and traffic — and transformed into a gaping chasm.
So what, exactly, is going on down there? We asked the water department to fill us in.
Philadelphia Water spokesman John diGiulio tells Philly Mag that in April a second water main break was accompanied by a sewer failure, and 10th Street started to collapse. At that point, diGiulio says, "it was in the best interest of the community to do this work as an 'emergency job'."
The road repair takes up the entire intersection of 10th and Tasker and stretches further south down 10th Street. A large opening, as if the workers were building a small tunnel, is visible from just about any vantage point. And construction vehicles roam around, picking up and dropping their payloads.
DiGiulio says that nothing happening here is particularly out of the ordinary — not for a project this large, which encompasses two full city blocks.
"South Philadelphia is one of the congested areas of the city, and thus the impact of construction and repair activities tends to feel magnified to those who work and live in the area," diGiulio explains. Water and sewer work, he says, can take two months or more per block to complete.
"We believe the whole project will be completed by November," diGiulio says.
What's at issue here, as with most Philadelphia water main breaks, is that the infrastructure is old. The sewer and water mains date all the way back to the mid-1890s and mid-1920s, respectively, diGiulio says. Both systems will be replaced on the stretch of 10th between Tasker and Morris, and new lines will reach from the water mains to the curb stop, he adds.
"We understand that many residents and businesses are frustrated that this is taking place," offers diGiulio, "and we certainly appreciate that this work is causing a great deal of inconvenience to the neighbors along 10th Street as well as surrounding neighbors."
Katherine (she declined to give a last name), a neighborhood resident who was at the Twin Smoke Shoppe on 10th and Tasker on Monday, bemoans that the construction is affecting mobility around the area, noting that while GPS apps have picked up on the street closures, it could still take a taxi or an Uber 25 minutes to get there if the driver doesn't know about the closures.
One merchant on the corner says things have not been business as usual during the project. "We're getting killed. Everyone's getting killed," says Anthony Renzulli, who co-owns the Twin Shoppe. "We usually have 10-12 people in here lined up." On Monday afternoon, three people, including Renzulli, were in the establishment. (Owners at Fountain Porter, John Anthony's Hairstyling and Taqueria El Maguey, the other businesses on the corner, were not available to comment for this story.)
"We make sure we maintain access points to all businesses and homes during construction and pedestrian access to sidewalks is also maintained," diGiulio says. "There should be no reason why customers cannot gain access to any of the businesses they wish to visit."
All four corners of 10th and Tasker are crossable, though crossing the street can mean competing with construction vehicles.
With 10th Street and its intersecting side streets closed for the next while, parking in ever-dense South Philly has been further crunched. Asked if there's any good news to report to parking-concerned South Philadelphians on that front, diGiulio responds diplomatically, "Parking is at a premium all over Philadelphia, and we realize that this job has taken up some parking spaces that are valuable to the community."
"Unfortunately, due to the condition of the road and the sewer, it was imperative for the safety of the drivers and vehicles, parking needed to be taken away to prevent any potential for injury. Once all of the work is complete, the street will be restored, and parking will return to normal," diGiulio adds.
In order to address the community's concerns, DiGiulio is working with Councilman Mark Squilla's office and will be holding a community meeting next week on Tuesday, August 18th, at 7 p.m. at Neumann Goretti high school, where anyone who has questions or concerns "regarding this project only" can come and be heard.
View pictures of the road work below:
---
Max Rettig
Max Rettig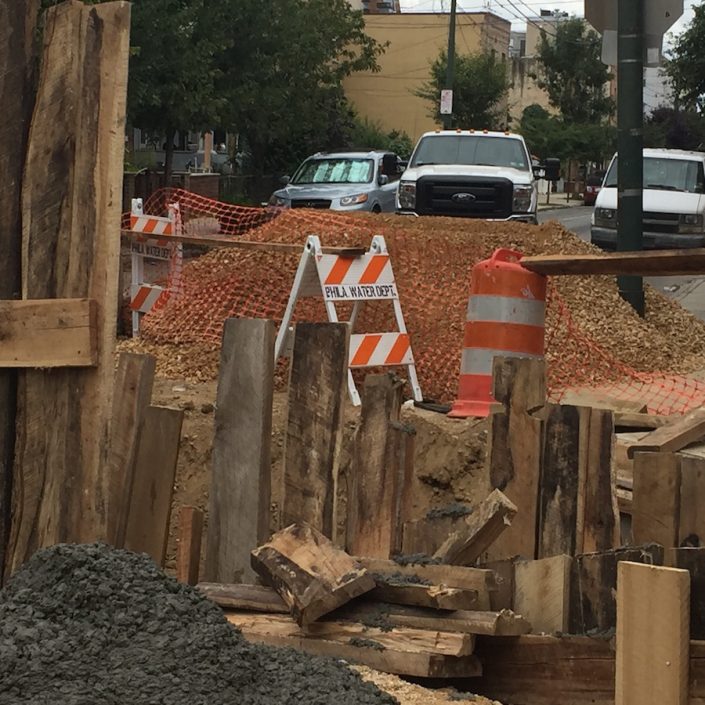 Max Rettig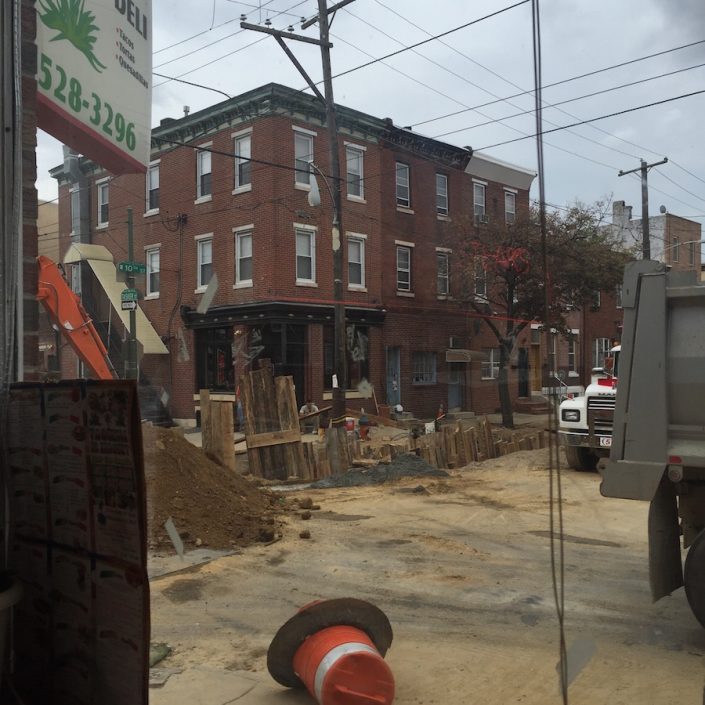 Max Rettig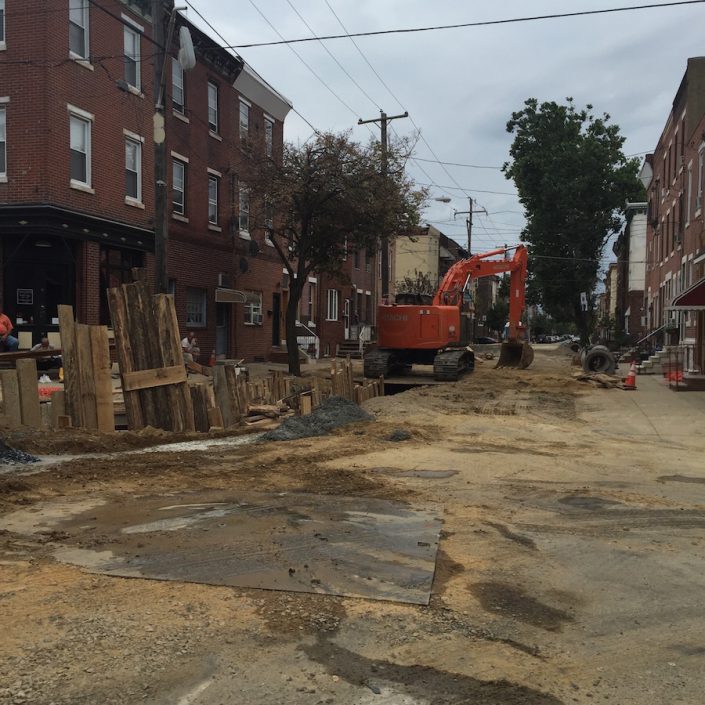 Max Rettig
Max Rettig
Max Rettig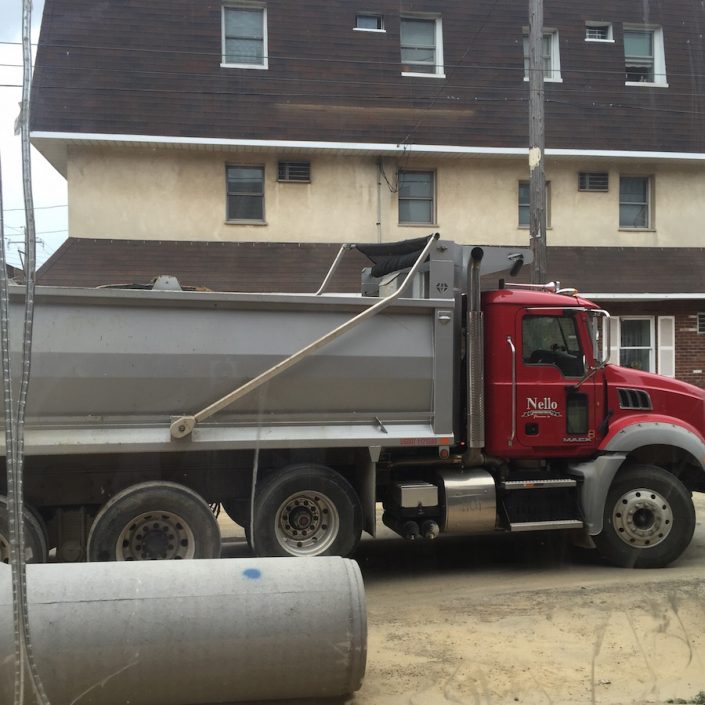 Max Rettig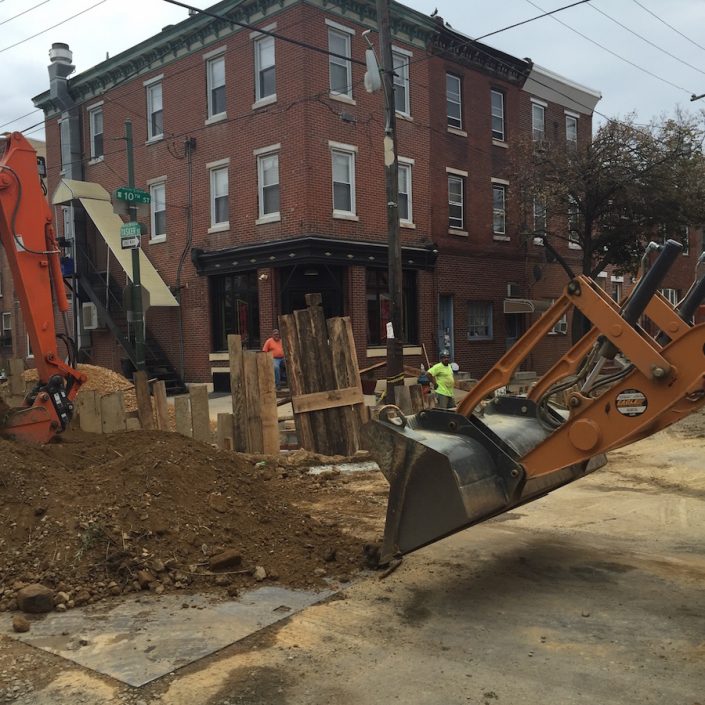 Max Rettig

Max Rettig
Max Rettig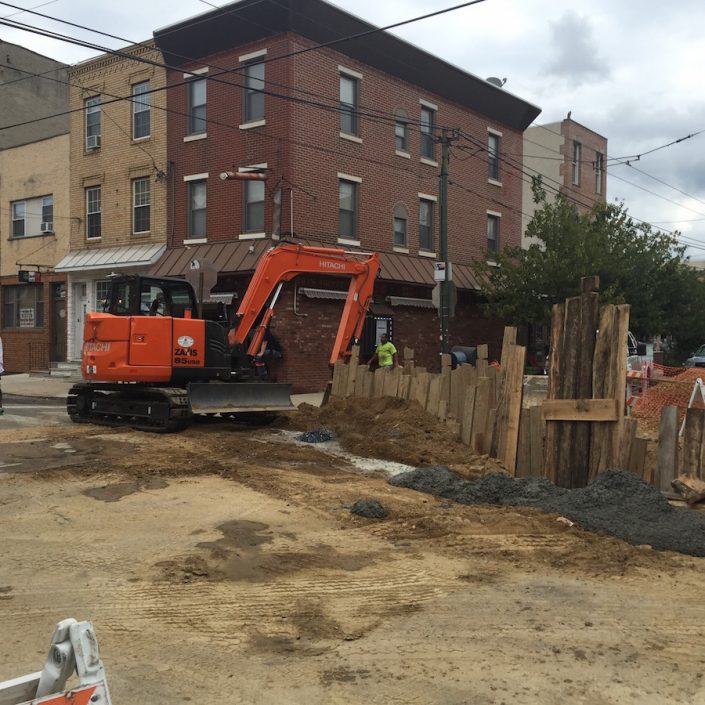 Max Rettig
---
Follow @MaxGRettig on Twitter.
---