Spotted in the Gayborhood: A Pope-a-licious Window Display
The little army of solar-powered waving Pope statues killed me.
---
It's exactly what you'd expect at Open House, the quirky home and gift store on 13th Street owned and operated by famed lesbian entrepreneurs Chef Marcie Turney and Valerie Safran: a window full of Pope merchandise that will make you chuckle, even if you are dreading the upcoming visit in September.
The best part of the display: a little army of solar-powered waving Pope statues that totally killed me (imaging standing on 13th Street watching them all move…creepy). The "Pope Party" art blocks are also pretty awesome (and, yes, they haven have a Pope art block with a sleek black silhouette). I was told by the two clerks who were working the shop that there would be even more Pope merchandise coming in before his visit. I, for one, can't wait to see it (the merchandise, not the Pope).
You can check out some pictures below of the window, plus some close-up shots of the merchandise. Even better: Why don't you go check out the store yourself? It's located at 107 South 13th Street.
---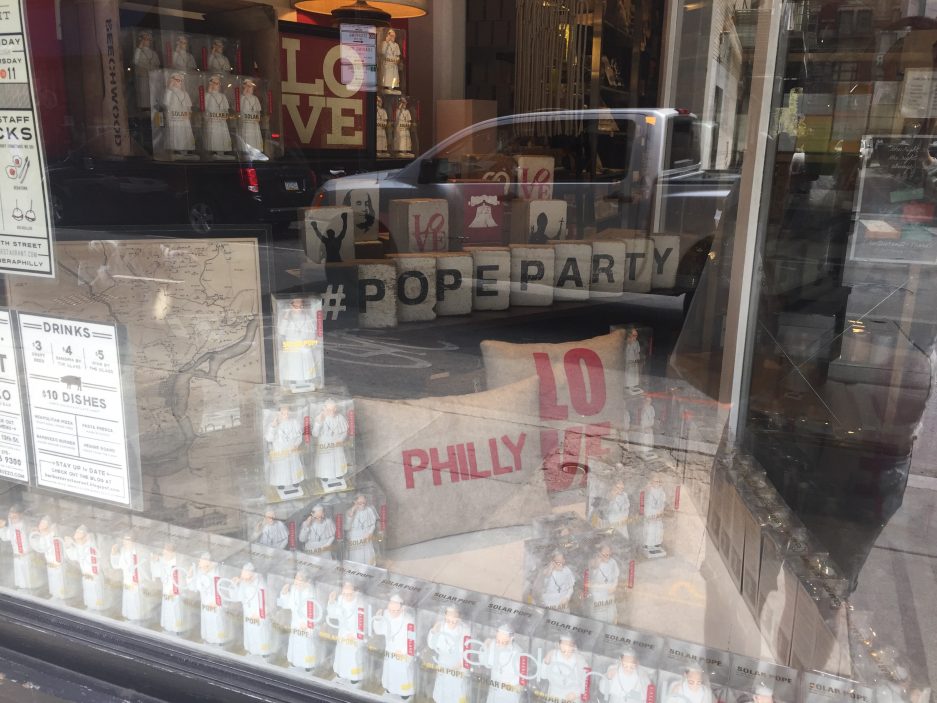 ---
---