What's on the Menu at Boxers PHL
---
It took a few months, but Gayborhood sports bar Boxers PHL finally fired up that brick oven on its second floor and is cranking out the delicious grub it's been promising since it opened in October.
So here's the deal, for those of you who haven't ventured in for a bite yet: The kitchen is open 7 days a week: on weekdays from 4 pm to 10 pm (sorry lunch-goers) and weekends from noon to 10 pm.
The main focus of the menu are their cheekily named pizzas, which bar manager Keith Stiles tells me are crafted from fresh ingredients. The "Lei'd," for instance comes with pineapples, Canadian bacon, mozzarella cheese and barbecue sauce. The "Orgy" is topped with sausage, pepperoni, red onions, mushrooms, tomato and extra-virgin olive oil. There's a "Twink," too, which, as you might imagine, comes with a slim amount of toppings: tomato sauce, garlic and mozzarella. Stiles says you can always add on a few things if that's not enough.

The kitchen also serves up wraps, hot dogs, a Weight Watchers-friendly classic Caesar salad, and a host of starters, like a spinach and artichoke dip, Thai wings and a specialty "Corn Creama," a creamy dish made with corn, jalapeños, sea salt, Mexican cheeses and cream and served soufflé-style with tri-colored chips.
For the deal-seekers, the bar offers up a few specials. For $10, you can get one of two combo deals: a "Lightweight Twink" (the Twink pizza with a Coors Draft Light), or a "Drunken Wiener" (a hot dog with a Coors Draft Light.)
You can check out photos of some of the menu items below:
---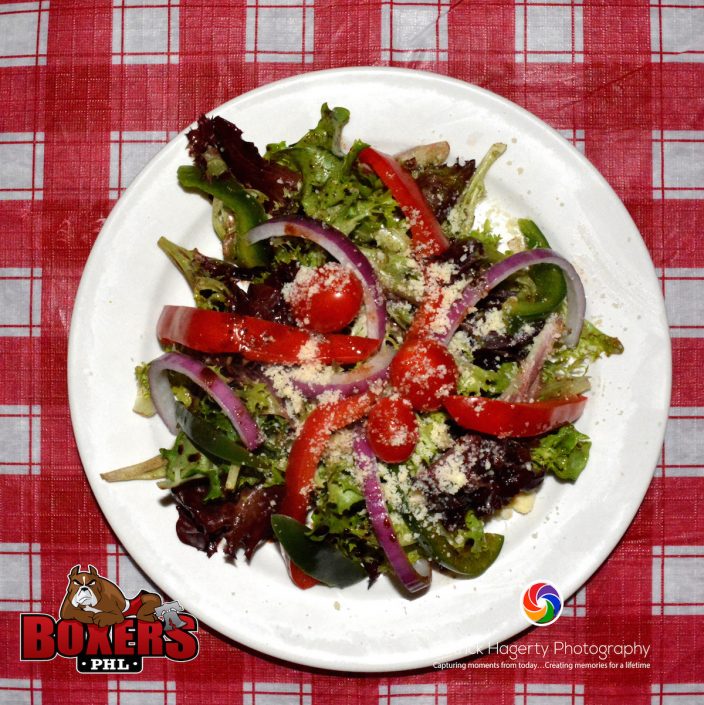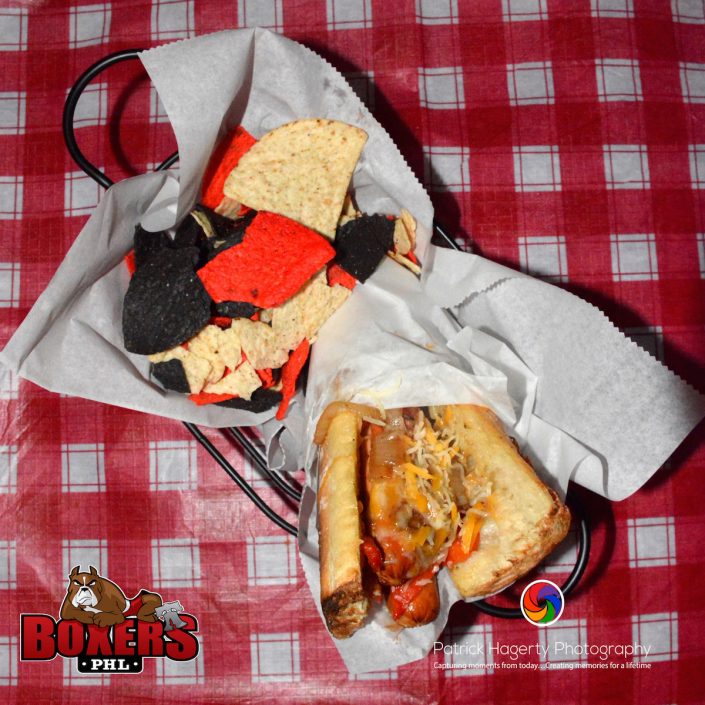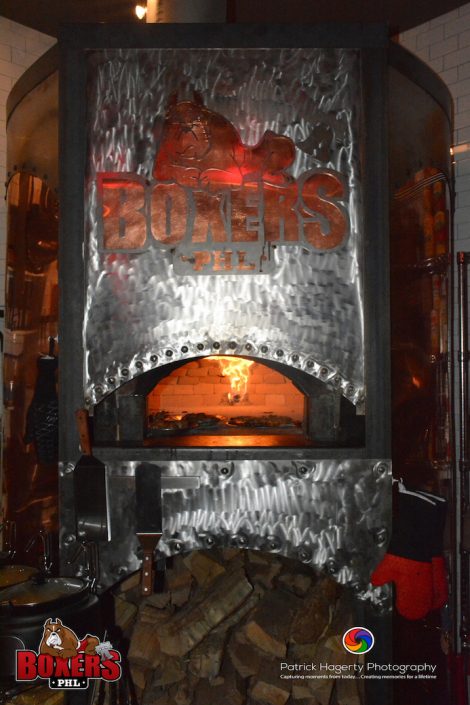 ---
---