PHOTOS: City Announces Plans to Celebrate 50th Anniversary of Nation's First LGBT Protests
---
A lot of folks may not know this, but the nation's first LGBT protests happened right here in our City of Brotherly Love and Sisterly Affection. The occasion is considered by many to be the birth of the LGBT civil rights movement.
It all started on the Fourth of July in 1965 when LGBT leaders Barbara Gittings and Washington's Frank Kameny marched in front of Independence Hall and the Liberty Bell shouting calls of equality for LGBT people. The protests, nicknamed "Annual Reminders," continued every Fourth of July until 1969.
Pretty cool, huh?
City leaders certainly think so. They think it's so cool, in fact, that Mayor Nutter and Equality Forum are teaming up to put together a four-day celebration to mark the 50th anniversary of the first Reminder, which will kickoff on July 2, 2015 and continue through the 5th. Plans for the festivities were unveiled at a press conference yesterday, attended by Mayor Nutter, Equality Forum Executive Director Malcolm Lazin, members of the Philadelphia and Los Angeles Gay Men's Choruses, among others.
---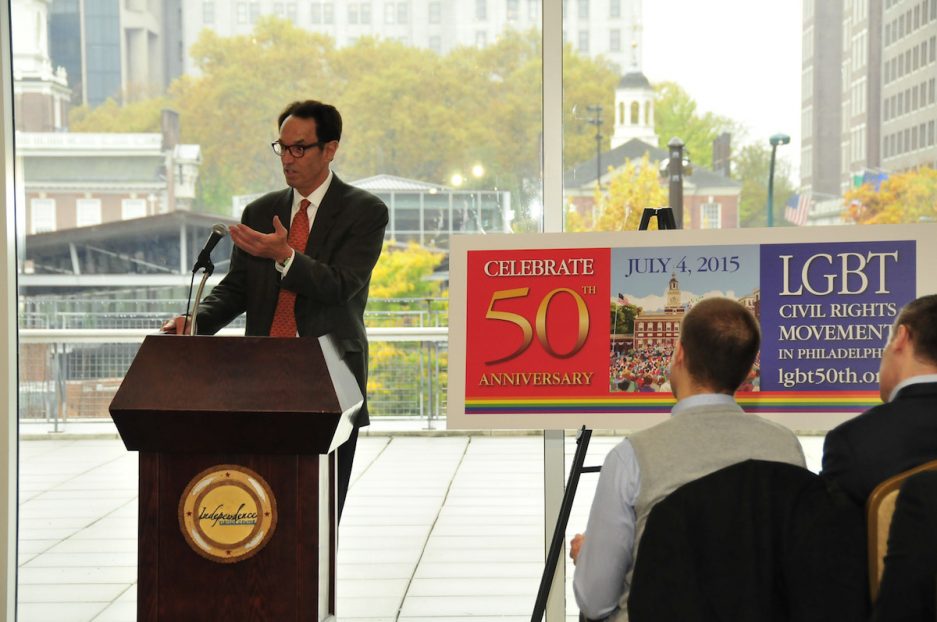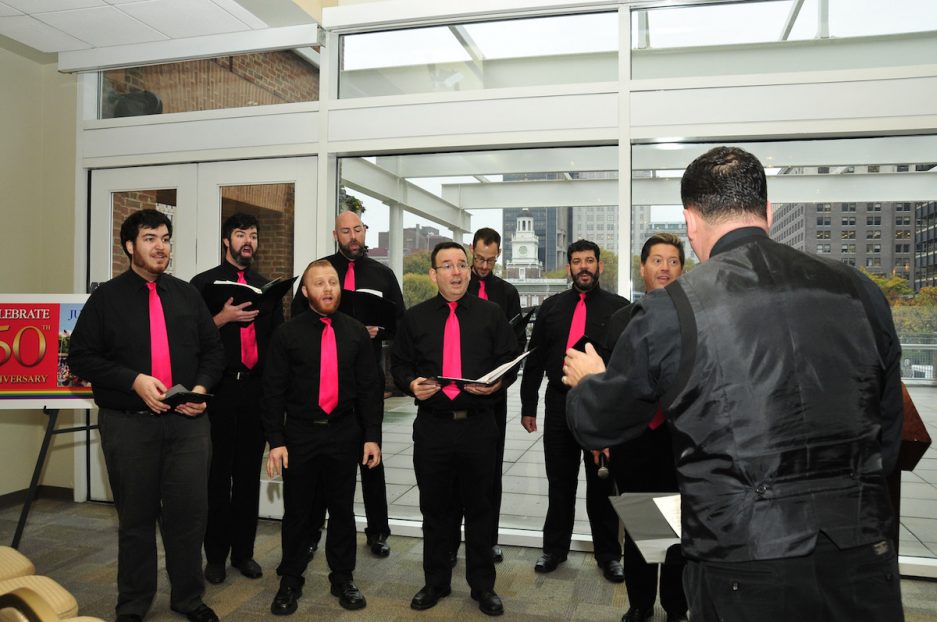 ---
"The 50th Anniversary will commemorate the gay pioneers and celebrate 50 years of civil rights progress," Lazin told the crowd at yesterday's conference. "When 40 activists protested on the Fourth of July, 1965, it was the largest-ever gathering of gays and lesbians petitioning for equality. The 50th Anniversary is an inclusive celebration. It will reflect the leadership and diversity of the LGBT civil rights movement. The organizing committee has solicited advice from grassroots to national organizations and will highlight movement leadership throughout the celebration."
We've got a full list of scheduled activities below, so mark your calendar now. It's going to be quite the big deal:
Thursday, July 2
Kick-off events featuring panels of nationally renowned experts. National Legal Panel in collaboration with the Williams Institute at the National Museum of American Jewish History and a National Politics Panel in Congress Hall, where Congress first met with sessions from 1790 to 1800.
A party at the National Museum of American Jewish History follows.
Friday, July 3
A screening of Gay Pioneers with distinguished panel will be held at WHYY, the Philadelphia NPR and PBS affiliate, on Friday, July 3. WHYY is located on Independence Mall. WHYY/PBS and Equality Forum co-produced "Gay Pioneers," a documentary about the Annual Reminders and how these protests laid the groundwork for Stonewall in 1969.
A party on Independence Mall follows.
Saturday, July 4
Luncheon at the Independence Visitor Center, wreath laying at the Gay Pioneers historic marker and the 50th Anniversary Celebration in front of Independence Hall, plus other special events.
Sunday, July 5
Festival presented by Philly Pride Presents in Philadelphia's gayborhood.
Also, throughout the run, there will be complementing LGBT history exhibits at the National Constitution Center, National Museum of American Jewish History and Independence Visitor Center along with fireworks on July 3 and 4 and a free Fourth of July concert. More details on that to come.
---