Tavern On Camac Renovations Moving to the Dancefloor, Will Remain Closed Indefinitely
---
In January everyone's favorite gay piano bar, Tavern On Camac (TOC), went black for what was supposed to be a two-month renovation on the downstairs piano bar and lounge, but new plans to renovate the upstairs dancefloor, the Ascend Lounge, are delaying the original early-March re-opening date.
I chatted with TOC Director of Communications Randal Mrazik today, and he told me that removing the central pole in the center of the piano bar created more of a mess than they intended. "When we took out the support for the first floor, we needed to put greater support there than we originally thought. The beam that would have originally supported that had to be bigger, which would bring the ceiling height down further."
Long story short, that meant the upstairs dancefloor had to be taken out, so Mrazik and owner Steven Carlino decided to go ahead and completely redo the second level. Here's what they have planned:
"Like the piano bar, we want to make it a wide, open room," says Mrazik. They're going to take out the catwalk that spanned the periphery of the dancefloor, remove that sliver of wall that separated the bar from the dancefloor, and move the DJ booth downstairs. "The space will feel more cohesive, more open," he says. "It will feel like one space instead of two."
Sounds great, but we've been crowding onto Woody's sweaty dancefloor long enough. When are we going to get our Ascend Lounge back?!
"I can't commit to a date yet," Mrazik tells me. "It's going to be a little longer."
Not even a ballpark figure?
"Nope."
He did tell me that the piano bar will probably open before Ascend Lounge, but there's no exact timeframe on that, either. In the meantime, check out these photos he sent of the upstairs renovations.
---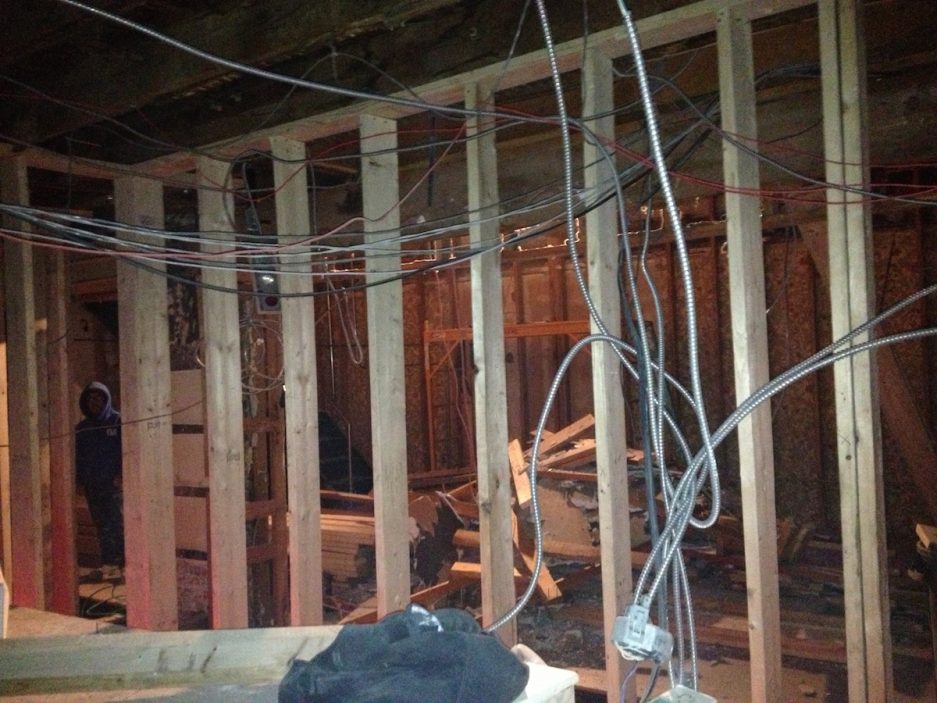 ---
---