No Ordinary Joe: The Best Coffee in Philadelphia
In the past few years, coffee in Philadelphia has become the new craft beer, drawing more and more discerning consumers—and entrepreneurs opening cool places to serve them. Our guide to 15 of the best places to grab a cuppa.
---
---
Trevor Dixon
Trevor Dixon

Trevor Dixon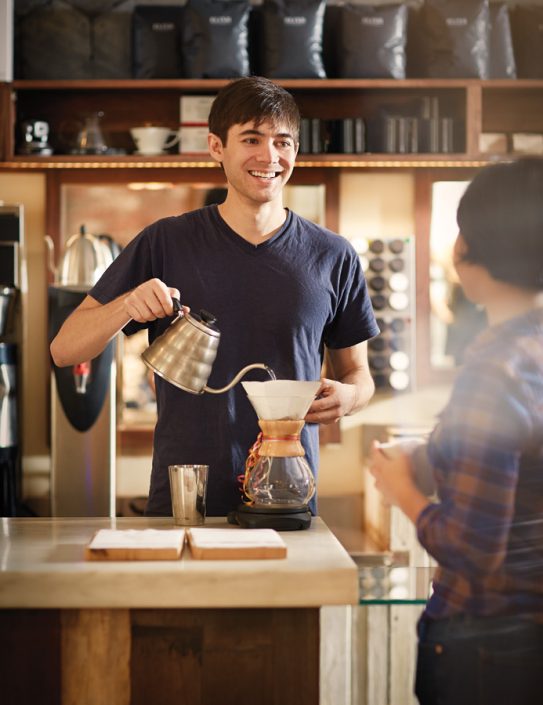 Trevor Dixon
Trevor Dixon
Trevor Dixon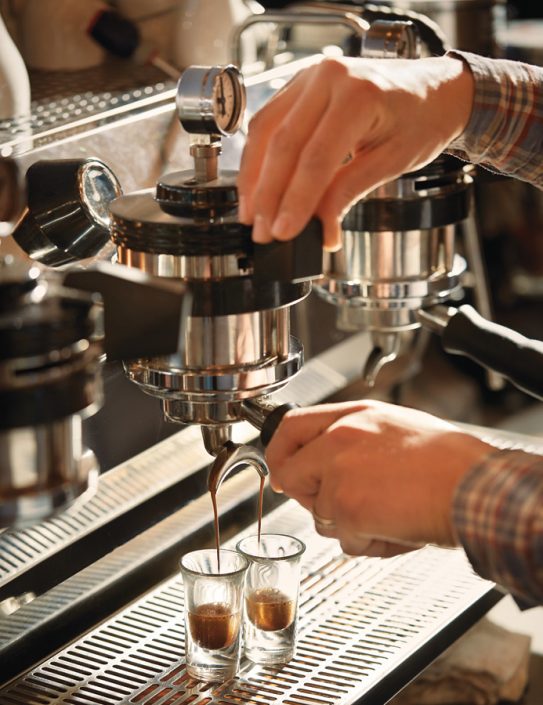 Trevor Dixon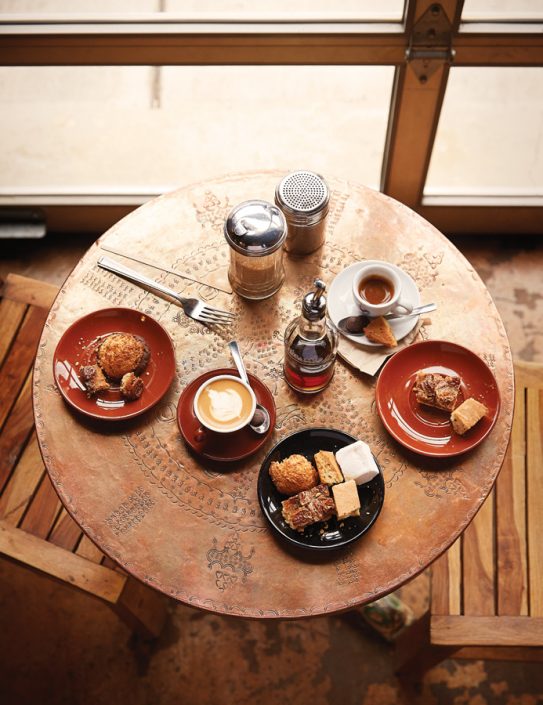 Trevor Dixon
Trevor Dixon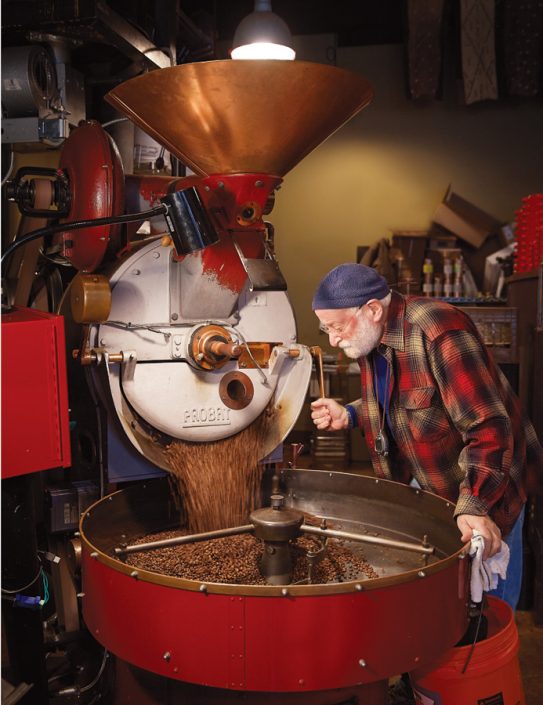 ---
Rival Bros. Coffee Roasters
West Philly / Rittenhouse • "People are slowing down and enjoying coffee culture more than ever," says Jonathan Adams of the industry-wide trend of consumers happily exchanging a few extra minutes for a quality cafe brew. Turns out this still applies when there's no actual cafe in play—Adams, along with partner Damien Pileggi, proves as much with Rival Bros., which dispenses its line of coffee and espresso from the window of a glossy tricked-out truck. They're adding a brick-and-mortar location at 24th and Lombard. 33rd and Arch streets and 500 South 24th Street.
Elixr Coffee ➜
Center City • California native and coffee fiend Evan Inatome introduced Elixr to Center City in 2011. He's since relocated to a larger looker of a space, one as driven by the ambitious ideas of his staff as it is by his sharp coffee curation, which includes beans he roasts himself: "I give the baristas a lot of control to express themselves creatively," Inatome says. Such expression manifests itself in the form of events like art openings and a recent coffee-focused cocktail competition attended by hundreds. 207 South Sydenham Street.

GreenStreet Coffee Roasters
Midtown Village • Brothers Chris and Tom Molieri launched their coffee business three years ago, roasting their beans in a popcorn popper and delivering their first orders on the back of a bike. Now they run an indie roastery in Point Breeze that's complemented by their sunny 10-seat retail shop occupying the onetime home of the influential Spruce Street Espresso. 1101 Spruce Street.
Shot Tower ➜
Queen Village • With its lovely corner real estate, expansive picture windows and buffed-up, reclaimed interior sheen, Shot Tower might be the prettiest coffee shop in all of Philly. But Mat Derago and Mariel Freeman, who actually broke into the coffee game via Lambertville's Rojo's, are serious about sippables, too, pulling Counter Culture shots off a magnificent espresso machine. 542 Christian Street.
Town Hall Coffee
Merion Station / Washington Square West • Approaching four years on the Main Line, Tim Noble serves a coffee- and community-savvy Merion audience that isn't afraid to authoritatively quiz baristas on the particulars of their pour-over setup and largely local bean roster. "Our first product is the customer experience. Coffee is our conduit to that," says Noble, who recently opened a second location in Center City. 358 Montgomery Avenue and 834 Chestnut Street.
HubBub Coffee ➜
West Philly / Fairmount • Drew Crockett, who accelerated onto the local coffee scene with his fire-engine-red HubBub truck in 2009, has since grown his presence to include two shops, with a third in Radnor on the way. The most exciting is his perpetually packed student stronghold in University City, which clicks with youthful energy spurred along by Stumptown and ReAnimator brews. 3736 Spruce Street and 1717 Arch Street.
Bodhi Coffee
Society Hill • "Coffee itself has undergone a process similar to the craft beer renaissance of the '90s, when suddenly it wasn't about Bud and Coors Light anymore—people started paying more attention," says Tom Henneman, who, with partner Bobby Logue, opened Bodhi in 2010 a few steps off the Headhouse Square cobblestones. The shop, as comfortable as a broken-in pair of boots, was integral in introducing pour-over brewing to a larger Philly audience. 410 South 2nd Street.
Ultimo Coffee ➜
South Philly / Grad Hospital • Insiders joke that caffeinated nerds feel obligated to kiss the ring when they come into the presence of Aaron Ultimo, who's something of a coffee caporegime in these parts. It's an earned reputation—he was instrumental in shocking local specialty coffee into relevancy with his gorgeous, meticulous shops in Newbold (2009) and Grad Hospital (2012). "The cafe's moved away from grungy couches and alt-y culture to a more refined experience," Ultimo says of his design-minded pair of spaces. 1900 South 15th Street and 2149 Catharine Street.
Chestnut Hill Coffee Co.
Chestnut Hill / East Falls • Charmingly cluttered with chatty Chestnut Hillers and over-caffeinated students, this Germantown Avenue fixture laid the groundwork for the local roasting community. The two floors of its original location hum with a stately spirit not evident at some of Philly's new-jack coffee counterparts. 8620 Germantown Avenue and 3300 Henry Avenue.
La Colombe
Center City / Rittenhouse / Port Richmond • Long the most recognizable name in Philadelphia coffee, La Colombe's best local shop can be found in Dilworth Plaza. The gorgeous vintage Faema Urania lever-action espresso machine is, alas, no more, but baristas now coax shots from a top-of-the-line La Marzocco in an immersive city setting, emboldened by industrial-chic decor by local machine artist Andrew Jevremovic. 1414 South Penn Square, 130 South 19th Street and 2620 East Tioga Street.
Grindcore House
Pennsport • Likely the only espresso bar in town featuring a framed portrait of Karl Marx, proudly punk Grindcore is a fully vegan operation, from coffee to food—no need to specify whole or skim here. But the friendly baristas make a mean (soy) macchiato, best enjoyed in the back room while hovering over the house copy of Iain McKay's An Anarchist FAQ. 1515 South 4th Street.
Menagerie Coffee
Old City • Recognizing a geographic hole in the specialty-coffee doughnut, local industry vets April Nett and Elysa DiMauro opened this airy, friendly shop in Old City. The former gallery space has been tweaked into a sort of highly caffeinated urban farmhouse, with exposed brick and whitewashed wood soothing sippers of Dogwood and Ceremony coffees. 18 South 3rd Street.
ReAnimator Coffee
Fishtown • Launched by partners Mark Corpus and Mark Capriotti, ReAnimator began as a basement micro-roaster, but it's since grown into an impressive operation that includes a sharp Synesso-armed shop situated at Fishtown's "Forks." The carefully branded company, focused on delicate single-origin roasts, has expanded to the point that it's relocating its industrial arm to a new facility at American and Master streets. 1523 East Susquehanna Avenue.
Ray's Cafe & Tea House
Chinatown • Holding court on a nondescript Chinatown strip for close to 25 years, Grace Chen's cafe resembles a java ballet on a busy morning. She and her son, Randy, work their glass menagerie of bubbling siphon brewers with a wordless efficiency that produces some of the best (and strongest) single cups in town, from the accessible Special Blend to the coveted Jamaican Blue Mountain. 141 North 9th Street.
Rojo's Roastery ➜
Lambertville • Founded by former pedal steel guitarist, music exec and lawyer J. David Waldman, Rojo's specializes in single-origin coffees from throughout the bean-growing world, roasted only a couple feet from where they're brewed—check out the forklift and vintage Probat roaster on your way to snag some sugar and cream. Call ahead and Waldman can ready up his Cona Vacuum Extractor, a high-end siphon system that produces uncompromised brewing results. "It's like a mirror of truth," he says. 243 North Union Street.
---