Fall Fashion 2022: Art-Inspired Style
Fashion takes a cue from the art world this season with statuesque gowns, unexpected cutouts, and patterns that prove more is definitely more.
Edited by Kristen Schott | Styling by Lauren Kozakiewicz | Hair and Makeup by Kat Sterrett | Photography by Charlie Wrzesniewski
Sweeping Gesture
Alex Perry Dresden pleated cap-sleeve gown, $2,800 at Neiman Marcus (King of Prussia).
Eye of the Beholder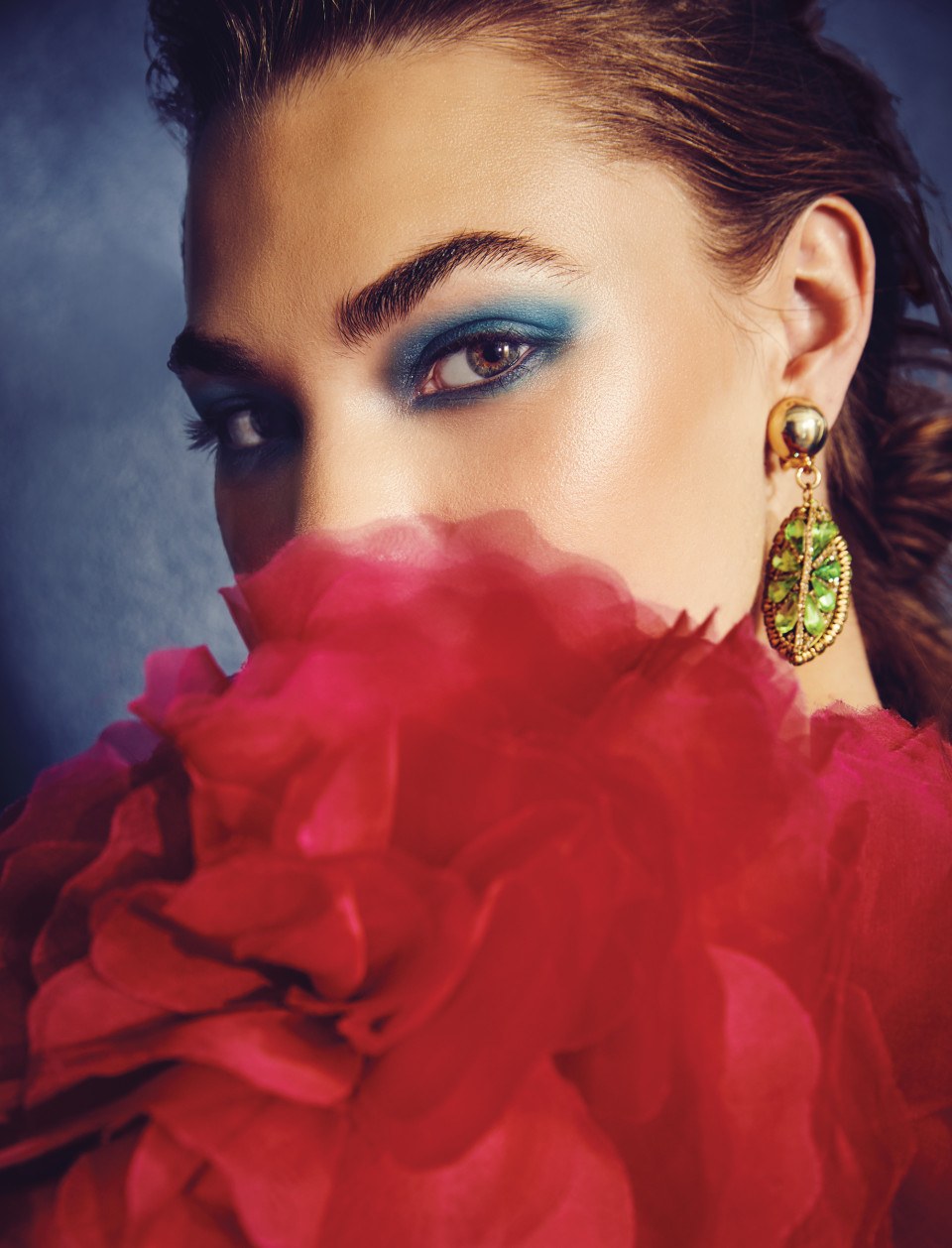 Oscar de la Renta rosette-appliqué puff-sleeve minidress, $3,690, and fruit-wedge drop earrings in lime, $400, both at Neiman Marcus.
Sewn Together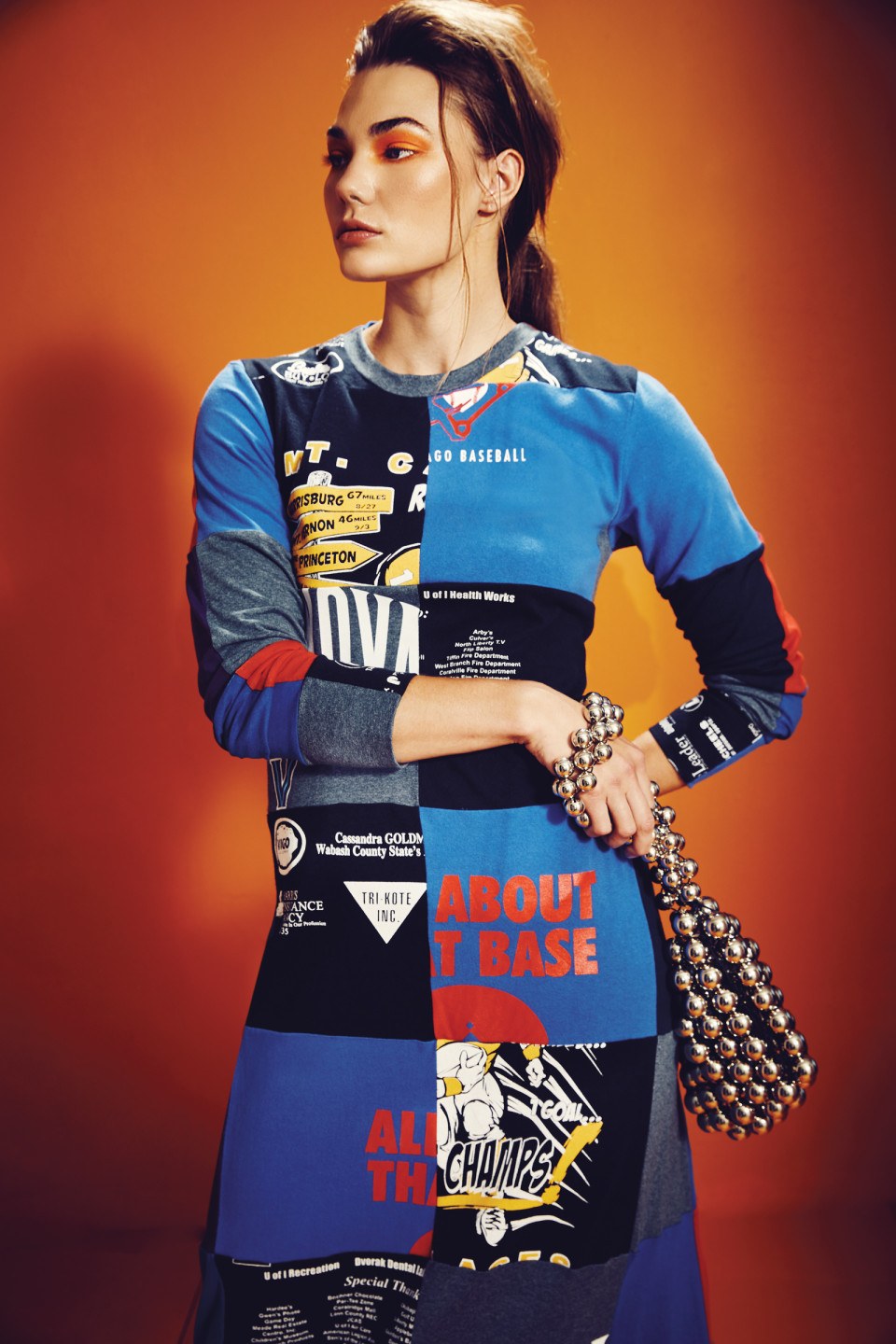 Colville vintage t-shirt-patch upcycled dress, $1,480, and Kara Orb bag, $475, both at Joan Shepp (Center City).
Sneak Peek
Et Ochs Ayden high-slit jumpsuit, $1,595 at Kirna Zabête (Bryn Mawr). Marlyn hoop earrings, $97.50 at Skirt (Bryn Mawr).
Cool Canvas
R13 oversize ragged blazer, $1,695, and matching wide-leg trousers, $1,395, both at Joan Shepp. Acne Studios Musubi mini handbag, $1,100 at Skirt. Versace platform three-strap sandals, $1,575 at Neiman Marcus.
Mixed Media
Libertine Roy printed unisuit, $900 at Joan Shepp.
Looking Glass
Michael Kors Collection ombré mirror short-sleeve dress, $5,990 at Neiman Marcus.
Color Blocking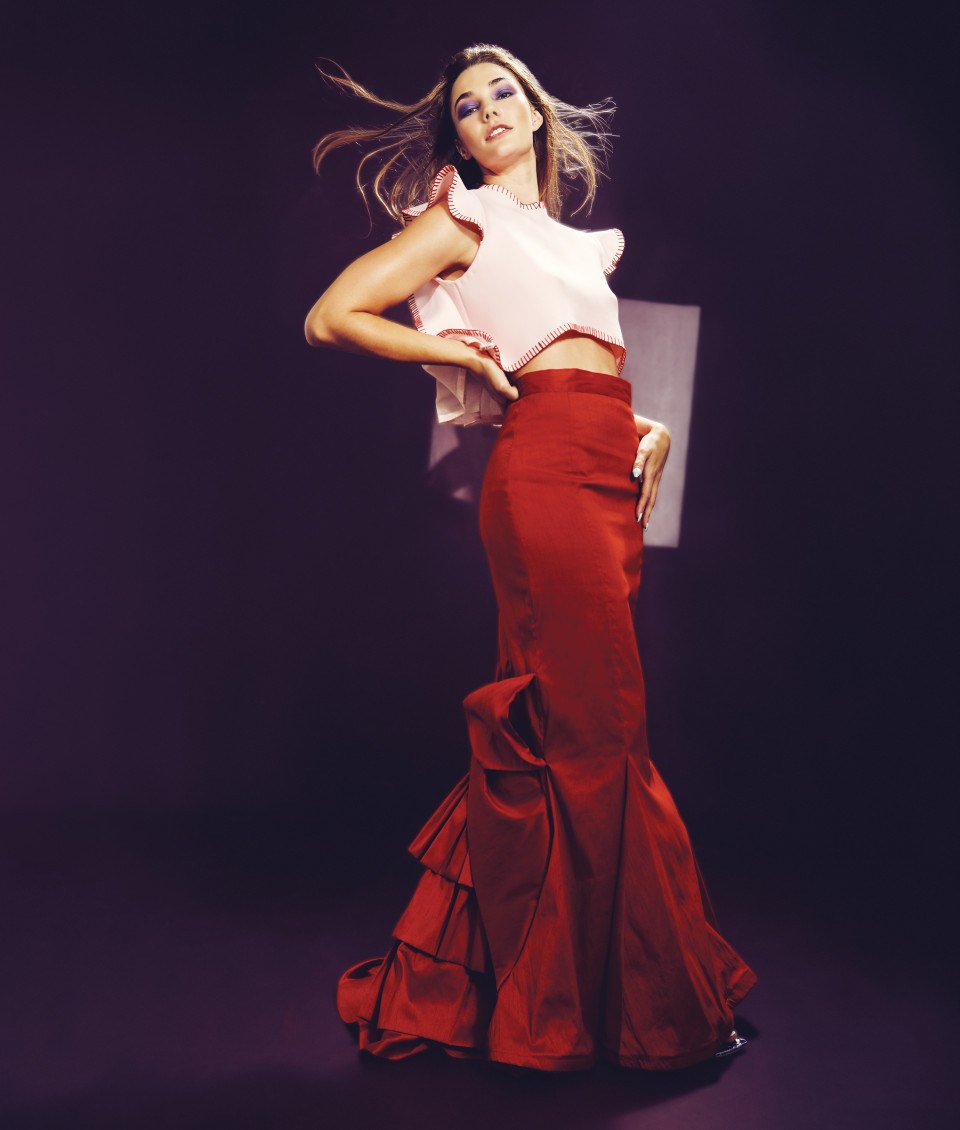 Prajjé Oscar top with pleated silk back and hand-finished blanket stitch, $395, and silk skirt, $1,200, both at prajjeoscar.com. Bottega Veneta Lido metallic woven mule sandals, $1,500 at Neiman Marcus.
Still Life
Terese Sydonna Chaos print pleated fan-sleeve dress, $350 at teresesydonna.com. Tom Ford croc-embossed top-handle bag, $3,950 at Neiman Marcus.
Sharp Edges

Courrèges vinyl high-collar jacket, $1,390, and matching vinyl crisscross skirt, $590, both at Joan Shepp. Christian Louboutin Daisy spike ankle-cuff red-sole sandals, $1,395 at Neiman Marcus.
Fiber Artist
Alejandra Alonso Rojas collarless textured blazer, $1,595, and matching textured mini shorts, $695, both at Kirna Zabête. Acne Studios Musubi shoulder bag, $1,000 at Skirt.
Published as "Museum Caliber" in the September 2022 issue of Philadelphia magazine.