American Heart Association's 2021 Go Red for Women Leadership
Circle of Red
Circle of Red is a passionate and committed group of individuals who contribute significant resources and influence in support of the Go Red for Women movement in the Philadelphia region. Their involvement is critical in driving local support to fund lifesaving research and educate women about heart disease and stroke—the number-one killer of women. By making a personal investment in the movement, they are changing and saving lives.
Circle of Red Society Board Members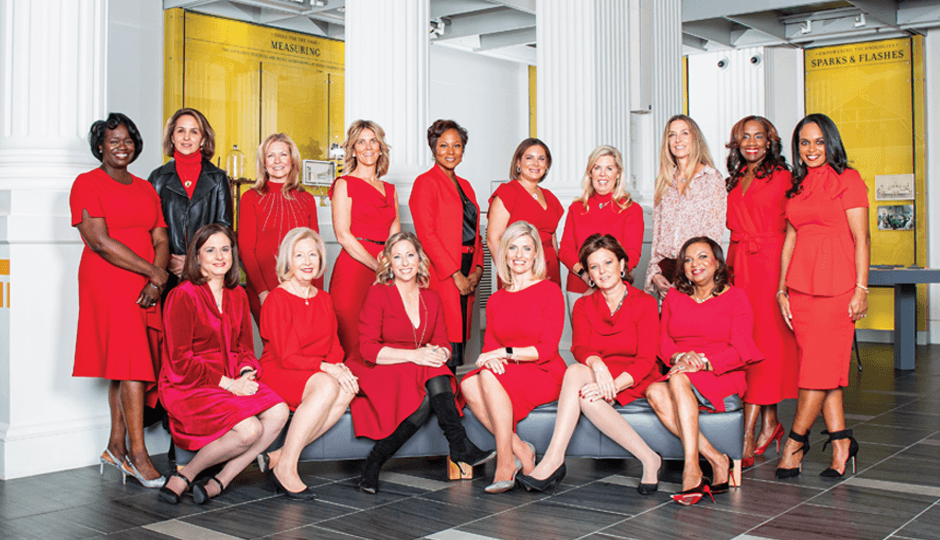 Rosemary Loverdi, JoAnn Magnatta, Stephanie Austin, Autum Nace Shingler, Kim Alliano , Andréa Frazier, Leontyne Sykes, Kate Shields, Maureen Bungay, Christina McKenna, Dominique Casimir, Denise Friedland Conklin, Sally Sharkey, Dr. Helene Glassberg, Sonya Lawrence, Monique Vigilance
Executive Leadership Team
The Go Red for Women Executive Leadership Team raises funds to fight heart disease in women. These corporate and community leaders serve as key advocates for the important cause throughout the Philadelphia Region.
Executive Leadership Team Members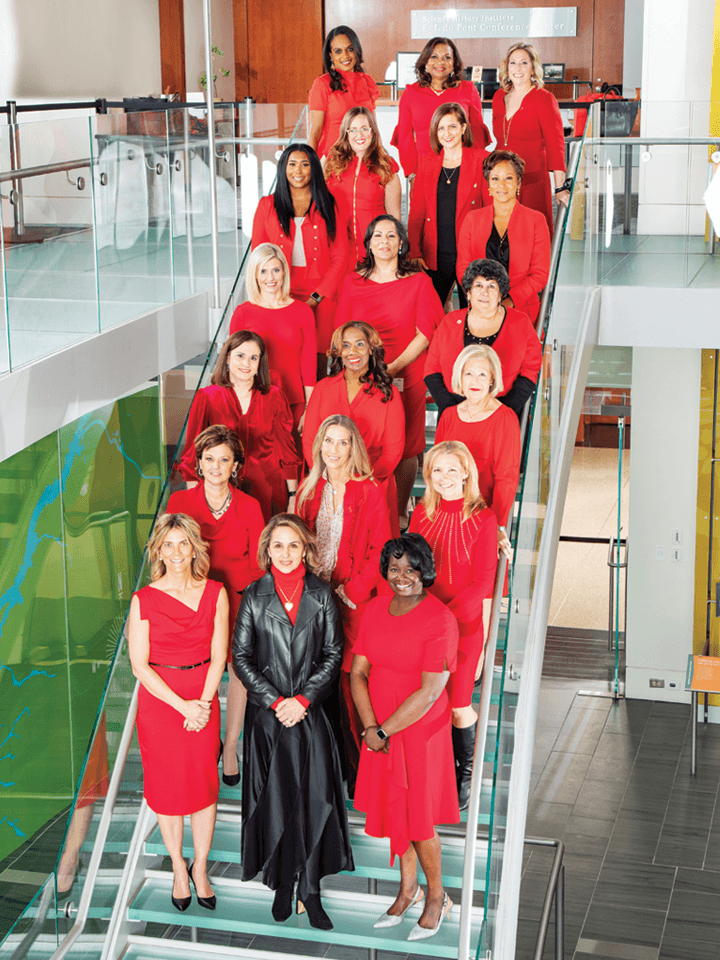 Christina McKenna, Kate Shields, Leontyne Sykes, Kim Alliano, Dr. Helene Glassberg, Maureen Bungay, Rosemary Loverdi, Sonya Lawrence, JoAnn Magnatta, Autum Shingler-Nace, Eman A. Hamad, Anne Papageorge, Jennifer DeVaughn, Emily Pierce, Aimee Sherrock, Dominique Casimir, Monique Vigilance, Andréa Frazier and Stephanie Austin.