American Heart Association's 2021 Go Red for Women Leadership
Circle of Red
Circle of Red is a passionate and committed group of individuals who contribute significant resources and influence in support of the Go Red for Women movement in the Philadelphia region. Their involvement is critical in driving local support to fund lifesaving research and educate women about heart disease and stroke—the number-one killer of women. By making a personal investment in the movement, they are changing and saving lives.
Circle of Red Society Board Members
Stephanie Austin (Chair, pictured), Kathy Lentini, Rosemary Loverdi, JoAnn Magnatta, Donna Massanova, Sarah Bouchard, Anne Papageorge, Emily Pearce, Tracey Santilli, Aimee Sherrock, Jessica Tavares, Lisa Detwiler, Monique Vigilance, Jennifer Valinoti, Jennifer Kavanagh and Eman A. Hamad, MD
STEM Goes Red
STEM Goes Red is Go Red for Women's dedication to young women in STEM careers. Traditionally, the percentage of women who have pursued STEM careers is much less than men. Go Red for Women knows that in order to make more strides in women's health, we need more women at the table.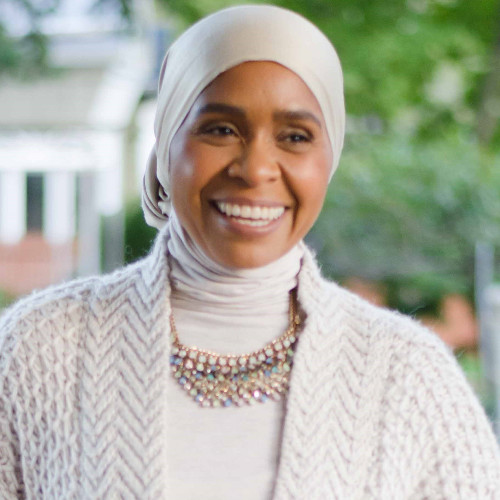 STEM Executive Leadership Team Members
Soledad Alfaro (Chair, pictured), Amy Novak, Rina Desai, Melanie Harris, Tina Lipardi, MD, Kelly Lorah, Gretchen Roede, Chermaina Roundtree and Sharon A. Jean-Baptiste, P.E.