News
Drink Build-Your-Own Spritzes and Sangria Pitchers on Kensington Quarters's Patio
The Fishtown bar and restaurant has a new menu of summertime sips for a crowd.
---
Summertime is for drinking. A glass of fruity sagria or cooling rosé, a frosty beer, a refreshing Aperol spritz — enjoyed, ideally, lounging outdoors with a bunch of your friends. With this blissed-out scene in mind, Fishtown's Kensington Quarters has a brand new drinks menu that will be served exclusively on the restaurant's peaceful back patio.
These beverages are batched for large parties (or a few particularly hearty drinkers). There are pitchers of strawberry-basil rosé sangria and the bar's new Fish House punch, made with rum, apple brandy, peach, and lemon. Or you can order up a build-your-own spritz kit, with your choice of cordial (think Aperol or the botanically-charged, lightly bitter Meletti), syrup in herbal and honey flavors, and citrus fruit.
Each bulk booze order serves four to six. There are also buckets of bottles and cans, too — brimming with those cute pony bottles of beer, full-sized cans of rosé or craft brews, and Lambrusco.
The patio party starts this Sunday, June 30th. Check out the drinks menu below (click to embiggen).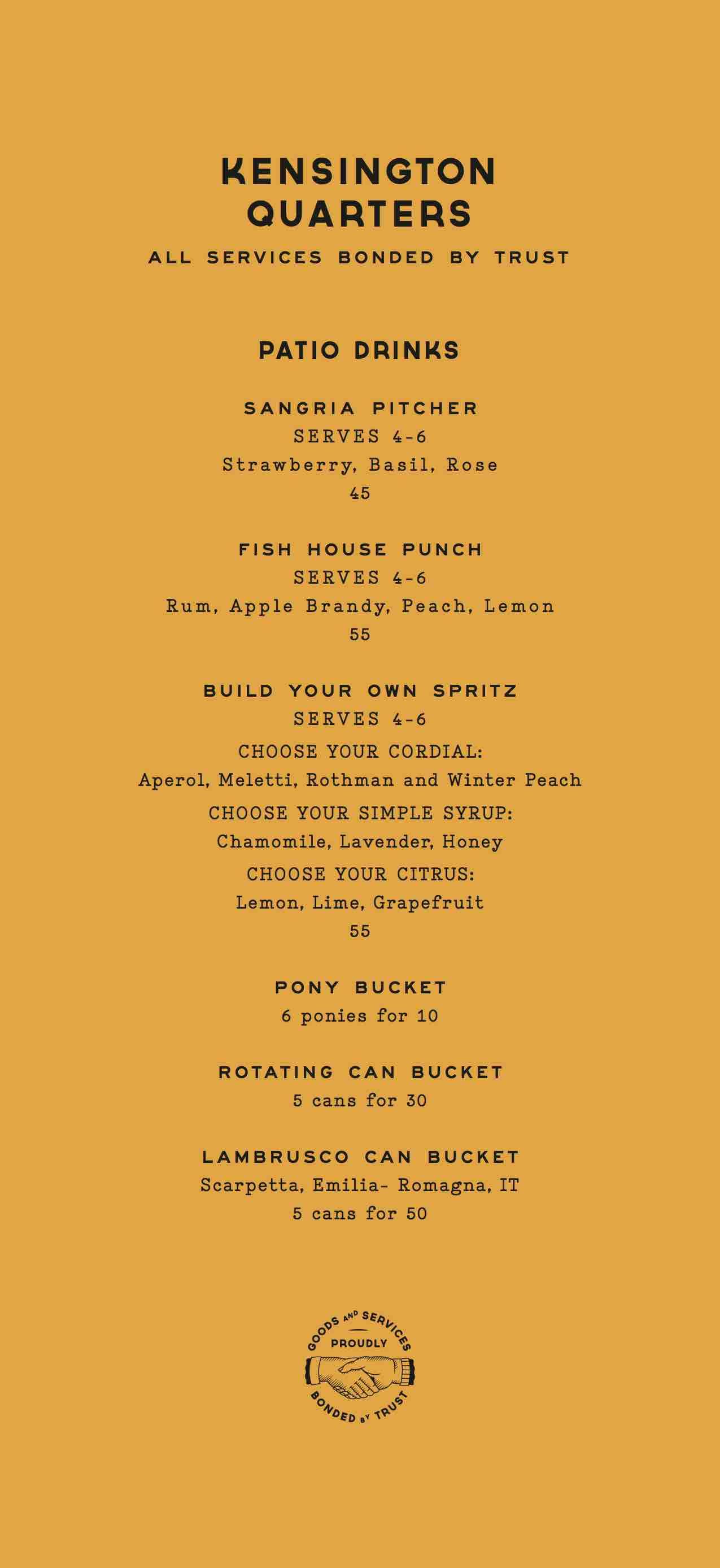 ---
---