News
The Renaissance Hotel in Old City Revamps Its All-Day Cafe and Cocktail Bar
Franklin Social and Franklin Lounge will replace Chez Ben and M. Brown's, with additional al fresco seating.
---
The Renaissance Hotel in Old City is changing up its restaurant and bar concepts. Franklin Social, an all-day cafe, and cocktail bar Franklin Lounge will open on Wednesday, June 12th at 4th and Chestnut Streets.
The change comes a little more than a year after two concepts, an all-day French bistro called Chez Ben and retro cocktail bar M. Brown's, debuted in what was then known as the Franklin Hotel.
Headed by executive chef Patrick D'Amico, Franklin Social will serve seasonal American fare for breakfast, lunch, dinner, and weekend brunch. At a grab-and-go coffee and juice counter, they'll offer brews by La Colombe and pastries from Narberth-based French bakery Au Fournil. The revamped restaurant also features an outdoor seating area.
Franklin Lounge, an extension of the restaurant, will serve cocktails, international wines, and beer, with live music every Friday evening.
Franklin Social and Franklin Lounge are located at 401 Chestnut Street. Weekday hours are 6:30 a.m. until 11 a.m. for breakfast, 11 a.m. until 4 p.m. for lunch, and 4 p.m. until 10 p.m. for dinner. On weekends, breakfast is from 6:30 a.m. until 11 a.m., brunch is available from 11 a.m. until 2 p.m., and dinner runs from 4 p.m. until 10 p.m.
Check out the menus below (click to embiggen).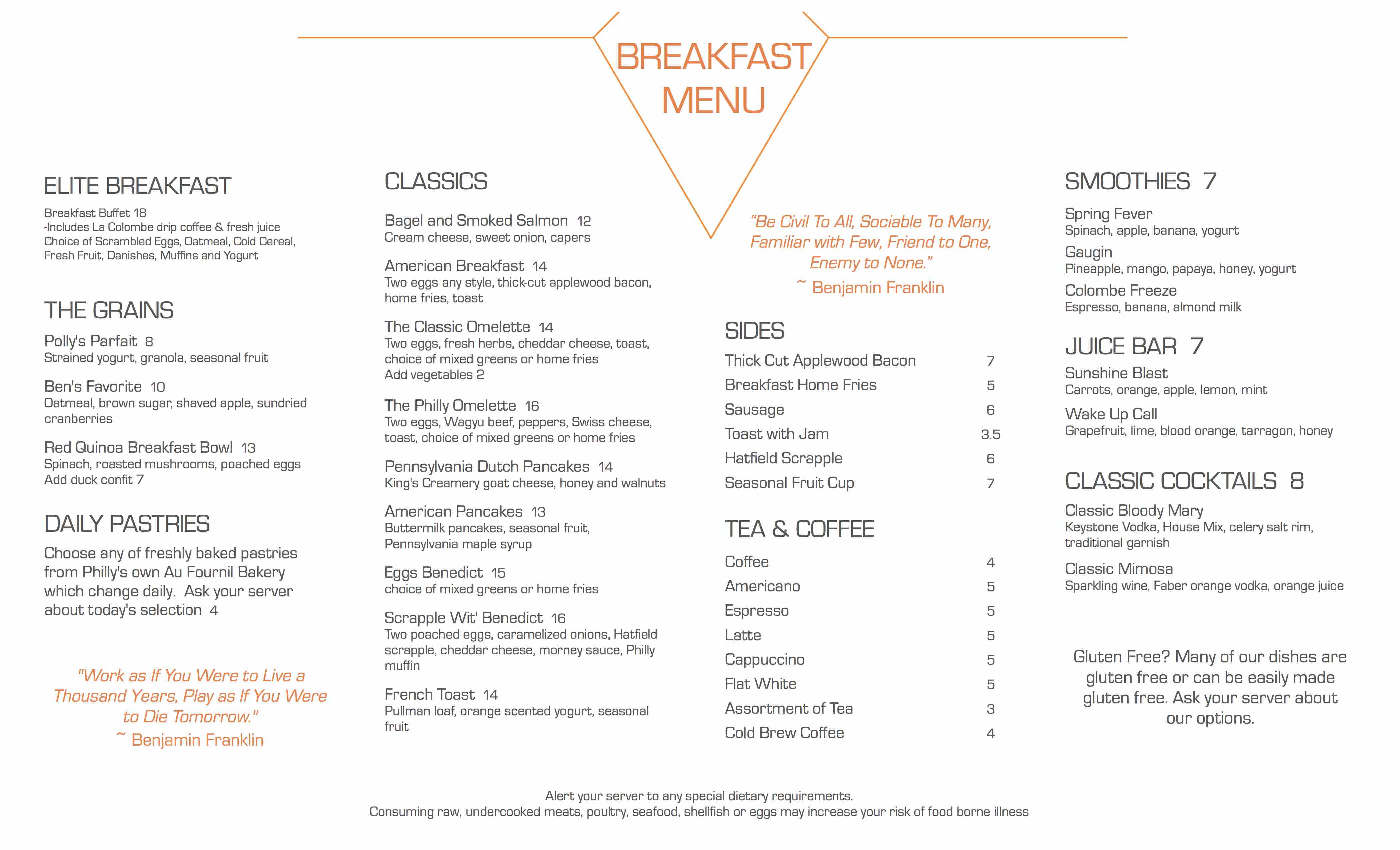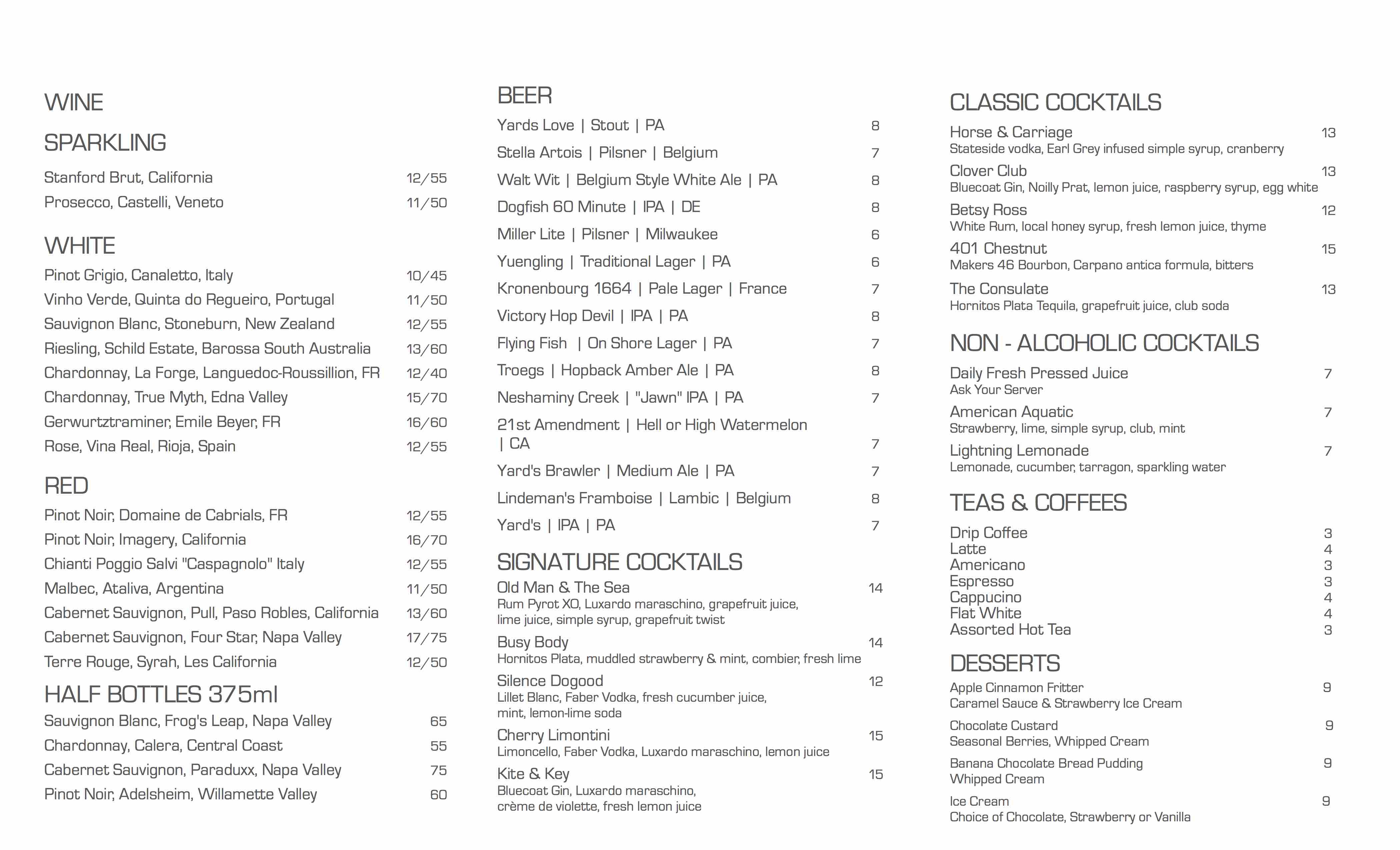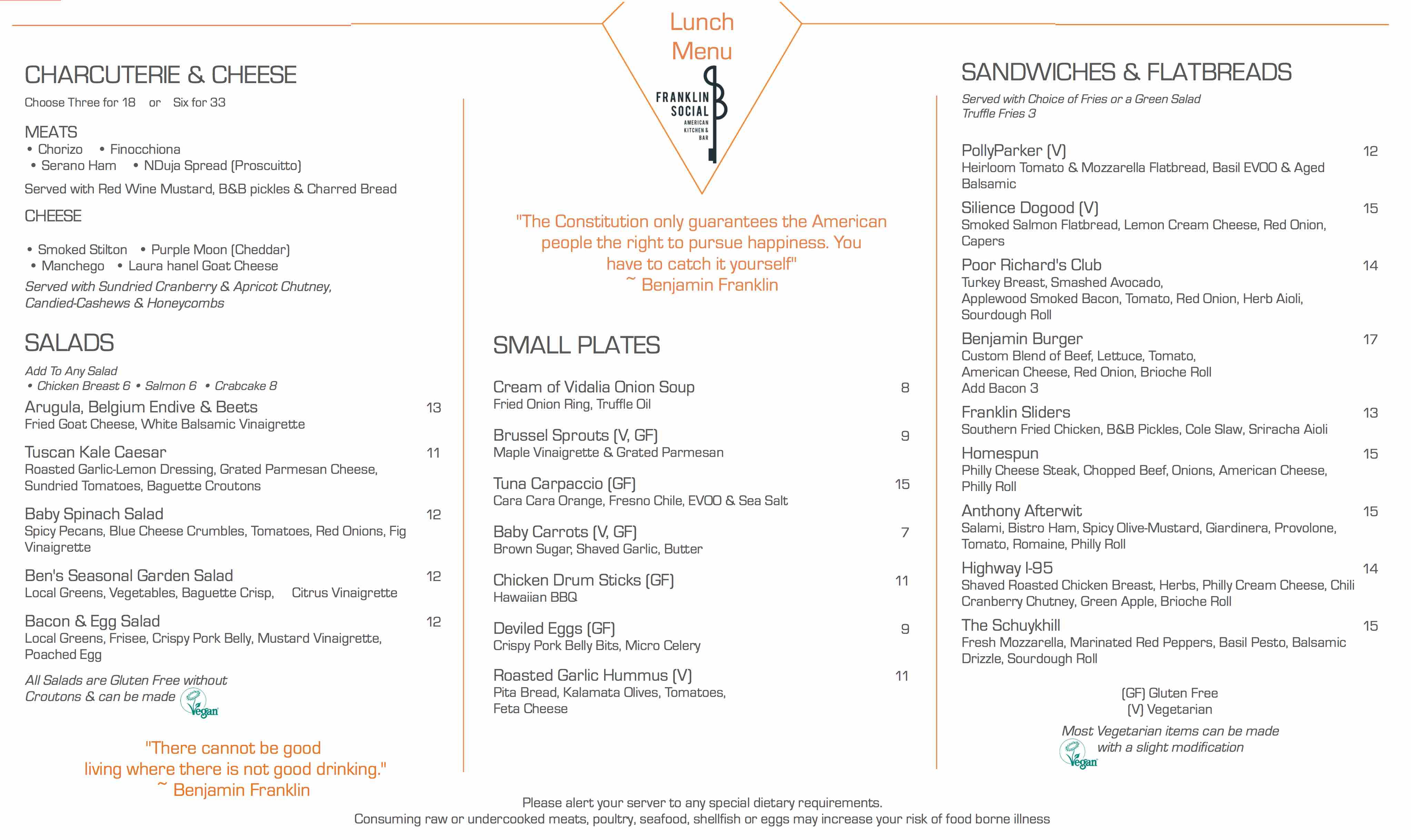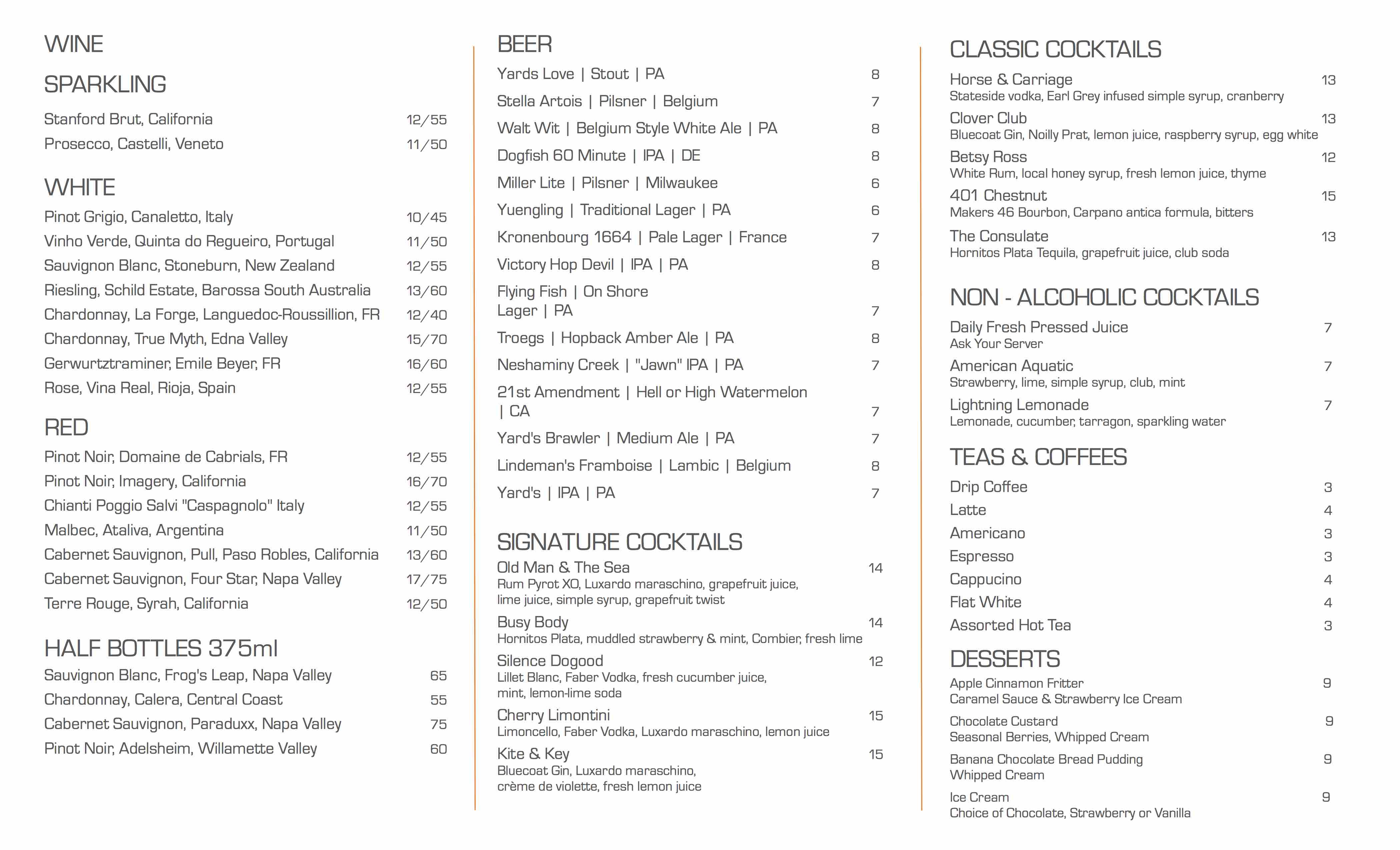 Correction: The original version of this story referred to the hotel by its former name, the Franklin Hotel. We regret the error.
---
---