News
Meltkraft, Reading Terminal's Grilled Cheese Stand, Will Close
The sandwich spot and cheese shop owned by Valley Shepherd Creamery will be out of the market by midsummer.
---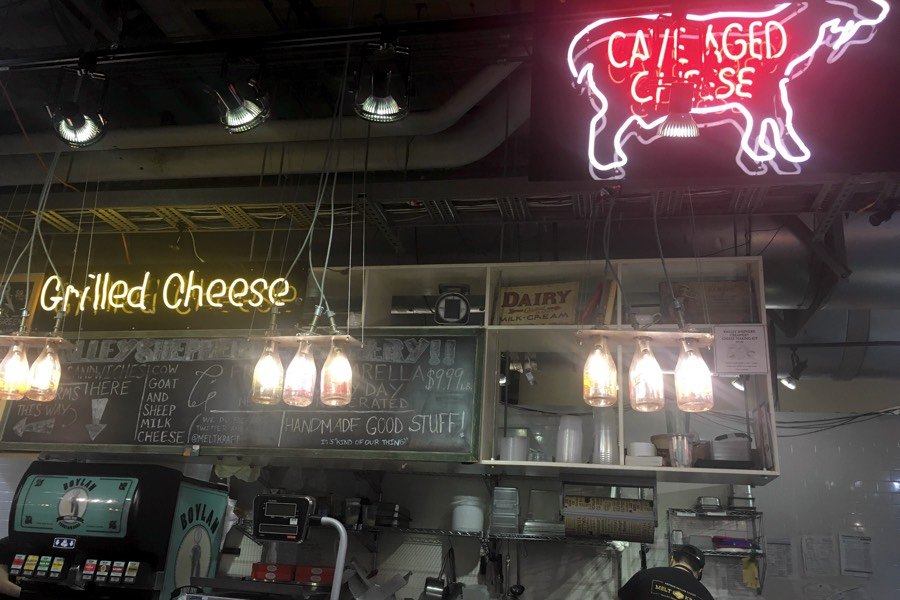 Meltkraft, the grilled cheese stand and regional cheese shop in Reading Terminal Market owned by New Jersey-based Valley Shepherd Creamery, will close this summer.
Carla Norelli, manager of the Reading Terminal location, confirmed that Valley Shepherd's lease, which is up at the end of June, was not being renewed. "As to why, I'm not really sure," she said. "That goes through the owner, not through me."
A manager at the farm in Long Valley confirmed the closure but was unable to give an exact date service would cease, saying they're taking things "week by week" for now. The company plans to move the operation to New York's Essex Street Market, first with a retail cheese counter, then adding in grilled cheese sandwiches.
"I'd chalk it up to just not being the right fit for either organization at this time," said Anuj Gupta, Reading Terminal's general manager.
Gupta said there aren't yet plans for what will occupy the space along the east wall of the market after Meltkraft is out. But he did note that the market is currently accepting proposals for new fresh food concepts selling groceries, produce, meat, cheese, and other ingredients for home cooking, one of which may prove to be a good fit. Proposals are due by this Friday, May 17th.
Meltkraft's Reading Terminal location, which opened in 2013, was forced to close temporarily back in April for health code violations. A second Philly location at 17th and Chestnut opened in 2015 but closed in late 2017.
---
---