News
Oloroso's New Brunch Is a Huge Tapas Buffet
Graze Spanish-style for a flat fee during weekend brunch at Townsend Wentz's Midtown Village restaurant.
---
Oloroso, Townsend Wentz's Spanish spot in Midtown Village, has a new brunch menu. And in addition to being a pretty great deal, the restaurant's new buffet-style menu is served in a style that's the closest we've seen in Philly to how tapas is served in Spain.
At Oloroso's new brunch, $25 gets you in the door and access to the extensive tapas buffet, with sections of tapas like ham and cheese croquetas in addition to potato dishes, three kinds of paella, salads, a carving station with wood-fired meats, and desserts.
While it's not exactly the same as how tapas functions in Spain — where small bites are typically a freebie to complement drinks purchased at the bar — that door charge gives you the freedom to taste any of the buffet's bites that catch your eye.
There's a deal for drinks, too: bar manager and Best of Philly winner Allison Hangen and her crew are mixing up pitchers of specialty sangria for just $20 during brunch service.
Brunch at Oloroso runs from 10:30 a.m. until 2:30 p.m. Saturday and Sunday. Check out the brunch buffet menu — which Wentz plans to tweak and add to as time goes on — below.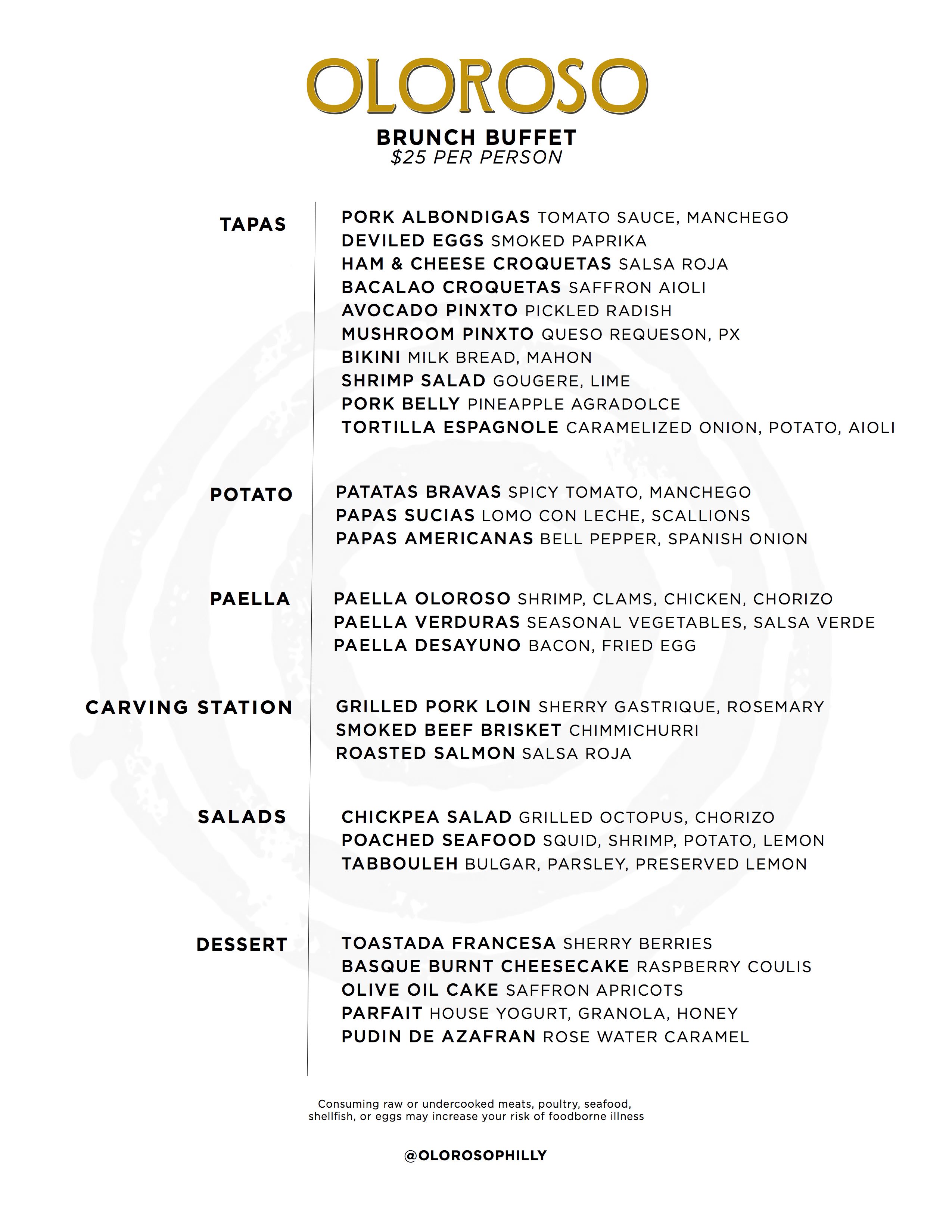 ---
---