Sneak Preview: April Classes at COOK
Tickets go on sale Wednesday, March 13 at 2 p.m.
---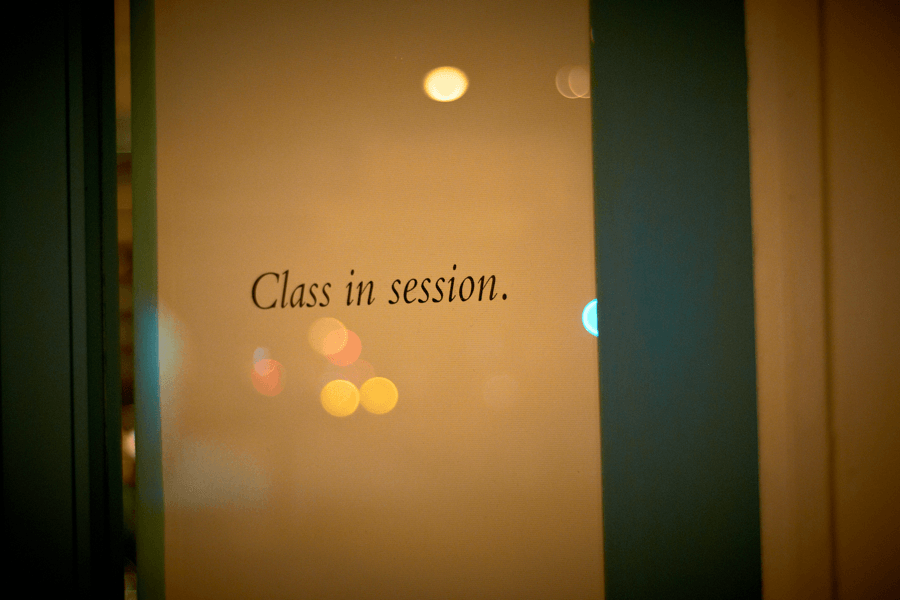 So here we are again. COOK's new schedule is about to come out, and we've got an early preview for you. So whether you're looking to learn about pizza from one of this city's masters (Pizza Gutt's Daniel Gutter), have a Ham Jam with Nick Macri (I don't know exactly what that is either), or sit down for some springtime soul food with South's Malik Ali, this is where you need to be.
Check out the full schedule below. Tickets go on sale tomorrow, March 13th at 2 p.m., so make your choices now and be ready to pick your favorites tomorrow afternoon.
COOK April Class Schedule
April 1: Pizza Gutt with Daniel Gutter
April 2: An Evening with Bobby Saritsoglou of Stina Pizzeria
April 3: Ham Jam with Nick Macri of La Divisa Meats
April 6: 1 p.m. Indian Home Cooking with Chetna Macwan
April 7: 1 p.m. Easy Easter Brunch with Aaron Manayug of High Street Hospitality
April 10: The Foods and Traditions of Greek Orthodox Easter with Frances Vavloukis
April 11: Cooking with Wine with Paul Cullen + Claudia Baudo of Smackaroons
April 12: Mindful Vegetarian Eating with Beth Kaufman Strauss of Grateful Plate and Jessica Procini
April 13: 12 p.m. Pizza + Beer with Peggy Paul Casella of Thursday Night Pizza and Liz Einhorn
April 14: 1 p.m. Springy Vegan Sweets with Shannon Roche + Meagan Benz of Crust Vegan Bakery
April 19: 6 p.m. Happy Hour on the High Seas with Len Boris of the Moshulu and Ann Marie Miller
April 20: 2 p.m. Hawaii x Taiwan: Tropical Island Desserts with Judy Ni of Baology and Kiki Aranita of Poi Dog
April 23: Springtime Soul Food with Malik Ali of South
April 24: Rosé Around the World with Mitch Skwer of Vintage Imports
April 25: An Evening with Todd Lean, Kevin Yanaga and Anthony Kelley of Pod
April 30: The Food of Mauritius with Brian Lofink of Tria Taproom
---