News
Here Comes Green Eggs Cafe's New Fishtown Trattoria
Medusa Trattoria will start with pizza and pasta, with brunch and booze following close behind.
---
Green Eggs Cafe is expanding to Fishtown, with a bit of a twist.
The brunch outfit took over the pizzeria at 2327 Gaul St in Fishtown, and they've been operating it for some time. But the new name — Medusa Trattoria — and an expanded menu will officially debut on Thursday, March 29th. The trattoria will stretch fresh mozzarella to order and serve Neapolitan-style pizza and Italian-inspired dishes from 4 p.m. till close.
Here's where things gets interesting. In late April, Green Eggs will start breakfast, brunch, and lunch service from 8 a.m. until 4 p.m. daily in the same space. And they plan to incorporate the pizza oven into brunch service, too (mmm, breakfast pies).
---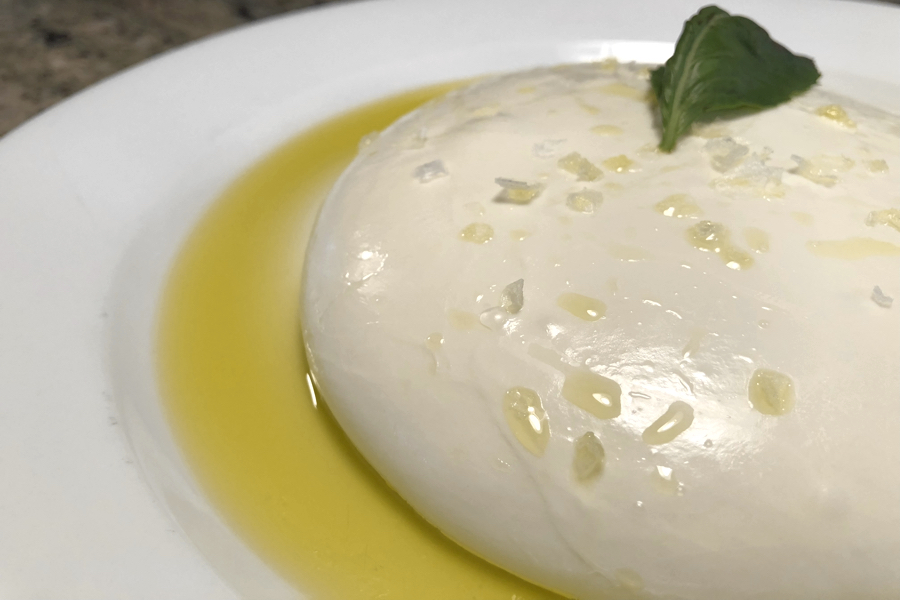 ---
Their liquor license is still in the works, but the crew hopes to have a full bar in action this summer.
Medusa Trattoria will be open 4 p.m. until 9 p.m. on Sunday and 4 p.m. until 10 p.m. Tuesday through Saturday until late May, when hours will extend to 10 p.m. weeknights and 11 p.m. weekends.
Check out the trattoria menu below (click to embiggen).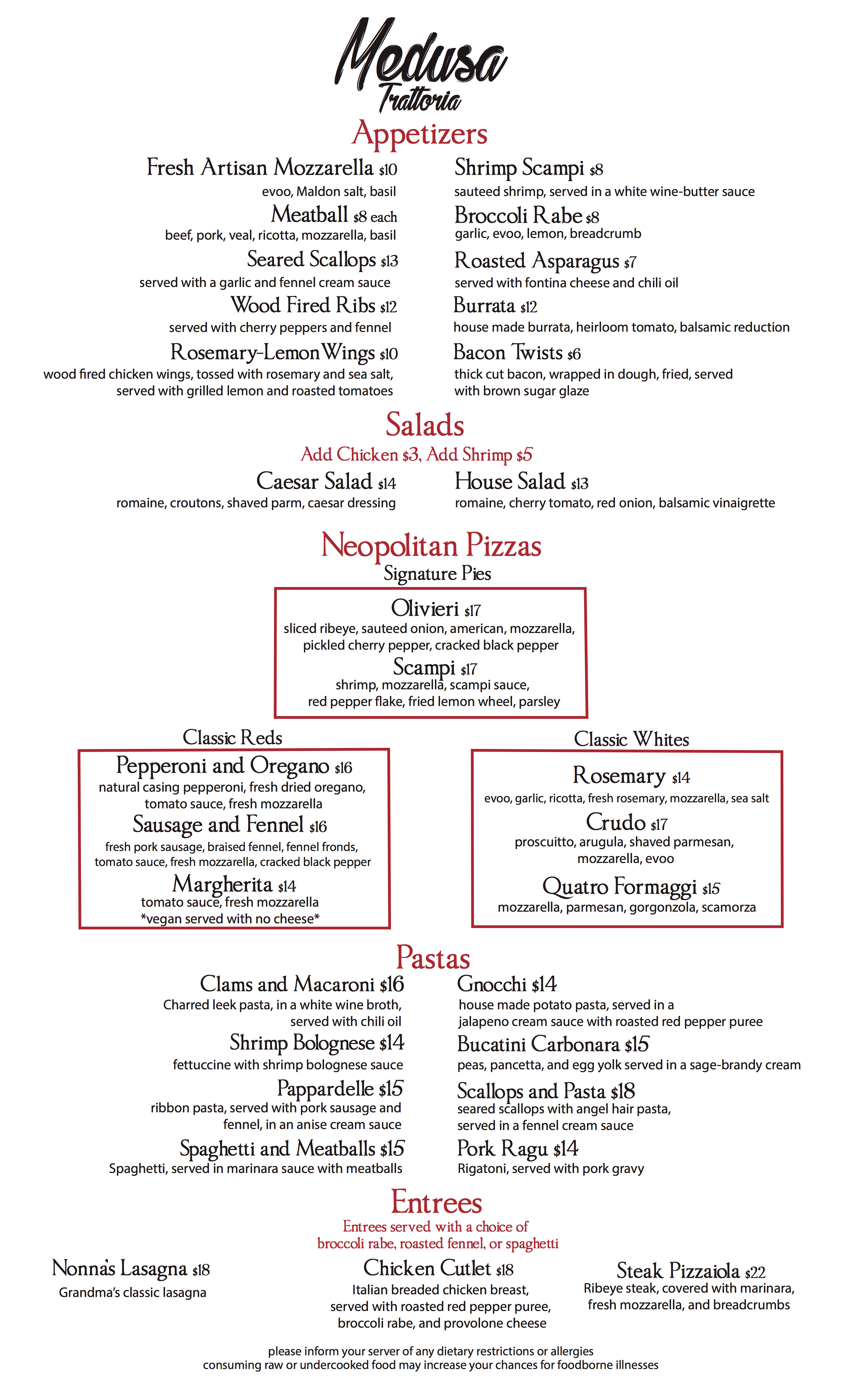 ---
---