Little Lion to Roar in Old City This Summer
---
The former Haru at the corner of 3rd and Chestnut is being transformed into The Little Lion, an upscale but casual concept opening this summer. The restaurant will have a capacity of 214 people and will be open for brunch, lunch, and dinner.
The restaurant is the project of former Devil's Alley manager Chris Younge and Jason Dills. For those who were never in Haru, expect a dramatic space with 25-foot ceilings, 8-foot tall windows and a grand staircase that will lead to a balcony bar and lounge. The former sushi bar along the 3rd Street side of the restaurant will be a chef's counter and raw bar, offering views of the staff shucking oysters, making salads and completing dishes coming from the first level kitchen.
The food is described as New American cuisine with comfort food influences. The cocktail program will focus on seasonal ingredients and six draft lines will keep it local while a list of 30+ craft bottles will complete the beer program. At lunch, expect to see a boozy coffee menu.
All-in-all, the space will feature five event spaces for special events. Those spaces include:
Chef's counter/raw bar area
Under the grand staircase
Main dining room
Upstairs dining room
Upstairs balcony lounge
The restaurant is named after Alexander Hamilton's nickname, "the Little Lion." The name also nicely ties into the forthcoming Museum of the American Revolution that will be opening across the street in 2016. As for the Little Lion, it is aiming for a late July, early August opening date.
---
The Little Lion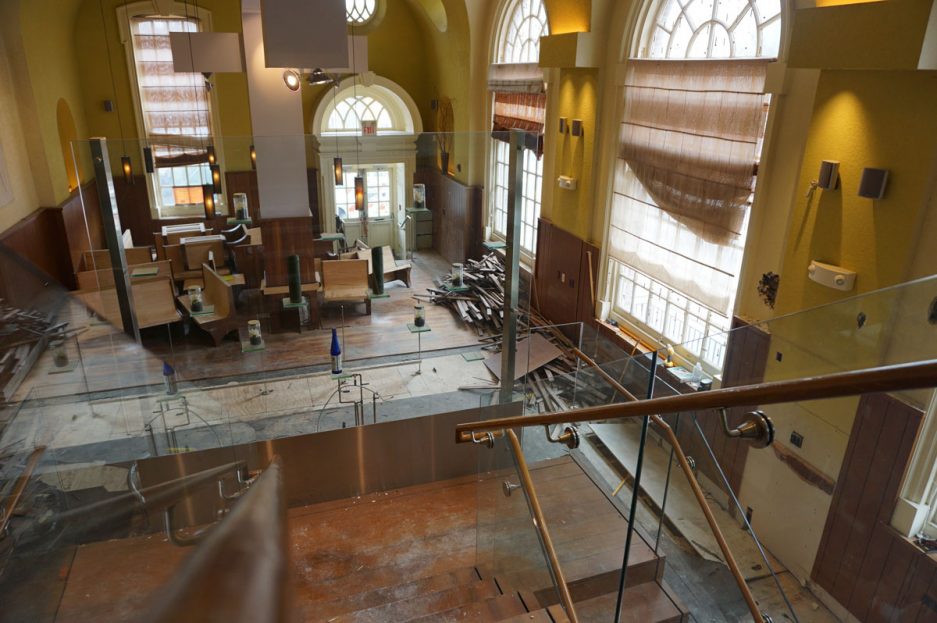 ---
The Little Lion [Foobooz]
---