Philadelphia Restaurant Review: Avance
Is Avance the fine dining we've been waiting for, or something ... else?
---
Karl Marx once wrote that history repeats itself: the first time as tragedy, the second as farce. And Avance is what happens the third time around.
Ninety minutes, 120 bucks and one bite into dinner for four at 1523 Walnut Street, the successor to Le Bec-Fin and all its reboots was careening. We'd already been told our table wasn't ready (as the minute hand smacked solidly against our reservation hour) and been sent to pay tribute at the downstairs bar. Two sips into cocktails there, and a hostess appeared to reclaim our glasses and ferry us past a bevy of empty tables in the soaring slate-gray dining room, bringing us to one of several more vacancies on the mezzanine. A self-congratulatory announcement prefaced the replacement of white napkins with black ones (for the benefit of the ladies' pants, of course), yet when the silver tongs appeared later to replenish the linens a second time, it was back to white again.
And then, 20 minutes after we'd ordered an audaciously marked-up white to accompany appetizers, our server airily chirped, "The sommelier's upstairs. I assume she's having trouble finding it."
That search would last 10 minutes more — our glasses bone-dry, no offer of a compensatory splash to tide us over. Then again, the appetizers took longer still. And when I got up and found my own way to the restroom (whose harsh overhead lighting could turn Kate Moss into Bela Lugosi), my napkin was seized again and not replaced at all.
Our lone bite up to that point had been an iridescent flash of creativity: a pickled mussel on a tiny porcelain pedestal, jeweled with micro-beads of blood orange and fennel, cupped by a squid-ink cracker simulacrum of its own shell. Briefly, it shattered the stilted protocol masquerading as service at this successor to the house Georges Perrier built. Avance has stranded itself somewhere between the bygone crystal chandeliers and the galaxy of Edison bulbs with which Chris Scarduzio and chef Justin Bogle are trying to telegraph the next New Era of Fine Dining in Philadelphia.
Only at Avance, it feels a lot like the old one. Yes, the silver cloches have made way for the odd sneaker-shod hipster. And the Louis XVI decor has definitively been exorcised. But this hallowed address remains bloated with a hovering army of hosts and servers and under-servers, all awkwardly playing out an antiquated ballet of service in this self-consciously contemporary setting.
The rest of the food, when it finally came, offered technical prowess and intermittent glimpses of that opening morsel's originality. Foie gras mousse chilled on an "anti-griddle" was like next-level soft-serve, with pickled grape slices foiling the richness, powdered cardamom yogurt pumping it back up, and crumbled black walnuts doing their normal crunchy thing. Dry-aged duck breast had the exemplary company of fermented Fuyu persimmon, and a frozen disk of apple and fennel juices arrived topping fatty Arctic char tartare.
But from blue-balled start to the tepid-espresso end, our servers spared no interruption — now regaling us with breathless paeans to the kitchen's local sourcing as though Avance invented it, now dialing up the dissonance with announcements like, "We have our own bread program. This pain au lait is made with 100 percent white flour, and has a very fine crumb." At a certain point, you have to wonder what script these service robots are working from. And what hack wrote it.
Irritating service improved into mere stiffness on my second visit. But that night's chef's tasting, eight courses drawn entirely from a seasonal à la carte menu and paired with wines hailing mostly from the lower end of the glass list, made me wonder what Avance really aspired to besides the sweet swipe of my credit card.
What's more, some dishes simply fell flat. Carrots and caramelized squid? Make that rubbery squid, beached on a slurry of amaranth. Swordfish crowned with crispy chicken-skin threads? Hauled in way too far from sea and dumped into a strange, salty bath of yeasted chicken consommé that tasted about as delicious as it sounds.
Still, slantwise spins on surf and turf are Bogle's most intriguing efforts, and sometimes — sometimes — they're delicious. An amuse the second night brought exquisitely foamy egg, served in its shell over hackleback caviar and "bacon tapioca," zinged with crème fraîche and lemon zest. Chawan-mushi with cauliflower three ways — melded into the traditional Japanese egg custard, pickled, and dehydrated — sent my companion on a childhood beach reverie with its trout roe buried in Meyer lemon froth.
But at no point did the Michelin-starred chef's technically accomplished pastiche coalesce into a coherent voice. At least not one strong enough to pierce the pretentious blend of trend-chasing chic and stuffily intrusive service.
In the broadest terms, Avance proceeds from the curious notion that Philadelphia is incomplete without a Serious Restaurant that could pass muster with the international foodie elite of New York or San Francisco. "Philadelphia is ready for this," Bogle told me. "People here are ready to get it."
But the truth is that the much-anticipated New Era of Fine Dining is already here. It's happening at Serpico and Vedge and Vernick and Laurel. And by comparison, Avance felt like a place conceived to strip-mine the rich and privileged. Which may be the Lord's work — and Marx's too — but it will have to go on without me.
---
Avance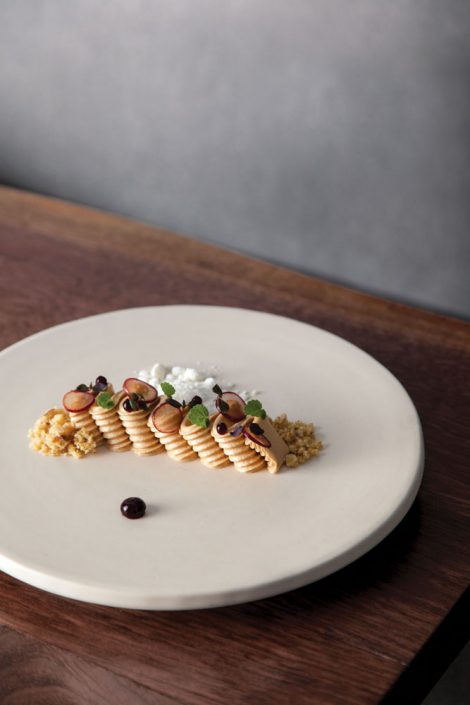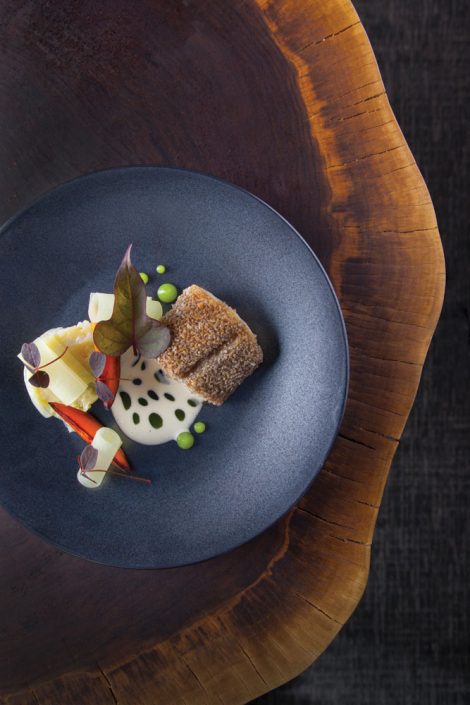 ---
One-and-a-half stars – Fair to Good
Avance [Foobooz]
Originally published in the April 2014 issue of Philadelphia magazine.
---