Official Menu from Wokworks
---
Wokworks at 1935 Chestnut Street is oh so close to opening. They're not saying exactly when, but we've got their finalized menu.
Like Agno Grill and honeygrow, it's a step-by-step process. Diners will first choose their rice or noodle, add protein and veggies before finishing it off with one of eight sauces.
Also on the menu, Asian buns, dumplings and sides like miso soup and house-made Asian pickles.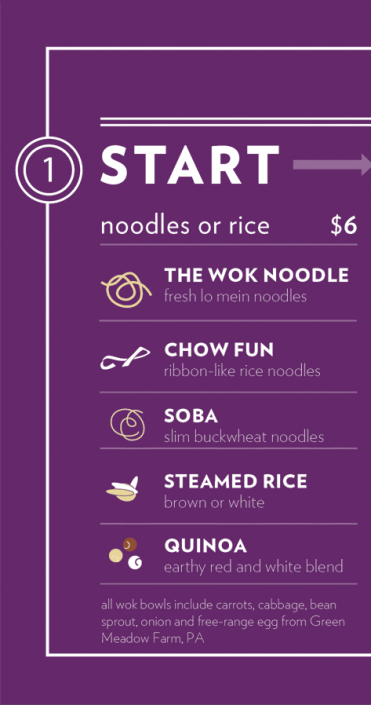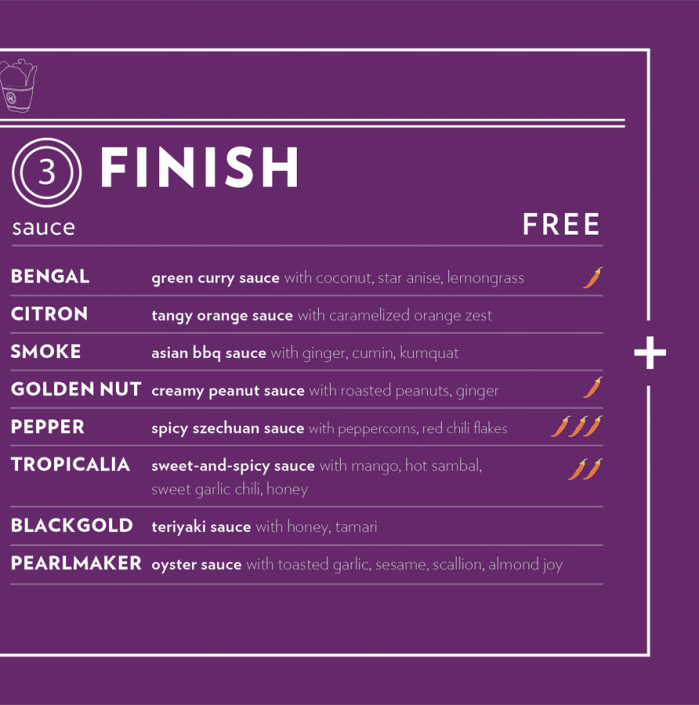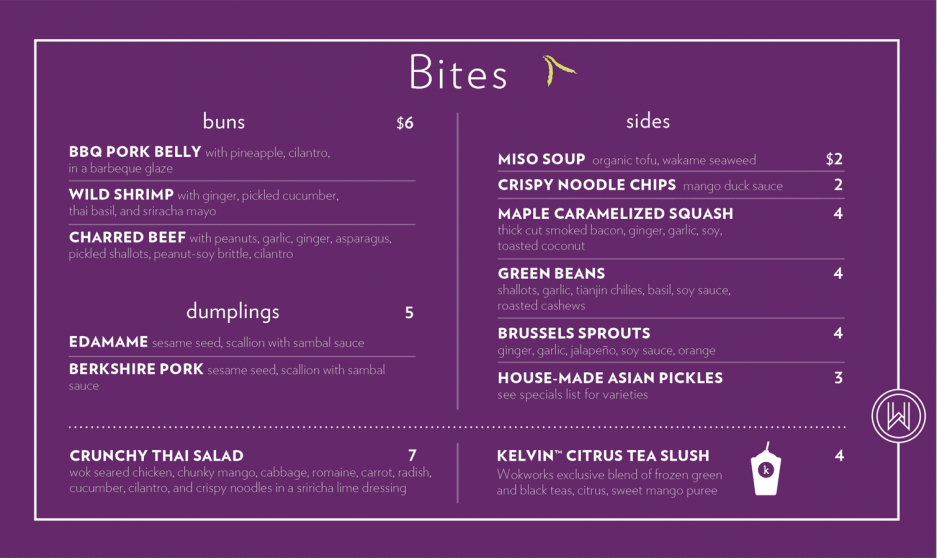 Wokworks [foobooz]
---