Fishtown Pop-Up At Cook, In Pictures
---
The Italians invented foie gras. The Italians taught the Chinese everything they know about cooking. Cooking is all about love, but if you don't like chicken livers you should just stab yourself in the leg.
This is just a tiny piece of the kitchen wisdom offered up by Peter McAndrews when he and his posse–including Nate Baynes, Jerry Blavat (yeah, that one), and a quiet, mysterious fella called Doc Razor–stepped behind the line at Cook for our Fishtown pop-up on Wednesday night. It was weird. It was wild. And yes, we have pictures.
The night started out with drinks, which were followed by some drinks, and ended with a few more drinks. Without a dry glass in the place, things got a bit loud on occasion–making it tough for the chefs trying to impart their knowledge–but when the acoustics failed, there was always the food to fall back on. Fantastic food, from a double-brace of Fishtown chefs all jammed into Cook's intimate space. We had fresh-made guacamole, chips and a trio of tacos (carne asada, marinated seitan and battered and fried grouper, standing in for blacktip shark) from "Little Joe" from Loco Pez, not to mention long pours of custom margaritas
rimmed with chile powder and Mexican cinnamon. When McAndrews took the stage, he offered up two different sandwiches writ small, mounted on crostini: a killer porchetta with sliced long hots, provolone and a broccoli rabe pesto, then a mound of the best fried chicken liver I have had in longer than I can remember, touched with gorgonzola, sweetened with a blood orange jam and given teeth with a lace of sriracha. No lie, I could eat one of those every day for a month and not get bored. It was the greatest Vietnamese/Thai/Jewish deli sandwich made by a Philly-bred Italian Mick I have ever had. And I was just eating the leftovers…
McAndrews was replaced behind the burners by Daniela D'Ambrosio from the Pickled Heron, open just 8 weeks in the neighborhood and already crazy busy to hear her describe it. Because she had to leave her partner Todd back in the kitchen, she had her sister come in to lend an extra pair of hands, and the two of them scratch-made ravioli topped with a brunoise of squash, onions and osso bucco which, you know, is just exactly what you expect the chef from a French restaurant to attempt in front of a crowd.
More drinks. More laughs. Still more drinks. Then Zoe Lukas from Whipped Bakeshop took the stage to make Sasquatch brownies (so named because they are legendary, natch) topped with ganache and salted caramel which might've caused a riot for their deliciousness if not for the fact that the crowd was pretty much sauced at this point. Oh, and she also made cookies decorated with the logos of all the other restaurants who'd come to play on Wednesday night–which were awesome (rather like the Deion Sanders cookies made for that Super Bowl commercial) in a way that made total sense because Zoe? She's actually a trained artist (her degree from the Maryland Institute of Fine Art is actually in painting). The whole baking thing is just something she happens to be really really good at.
Anyway, for those of you who missed the fun, enjoy it vicariously in the pictures below. And remember: while our 3rd neighborhood pop-up in March is already sold out (it's gonna be food trucks, and I believe the tickets were gone in something like ten minutes), our 4th will be announced soon for April.
And man, is it going to be a good one.
---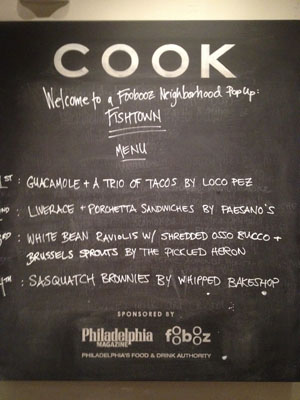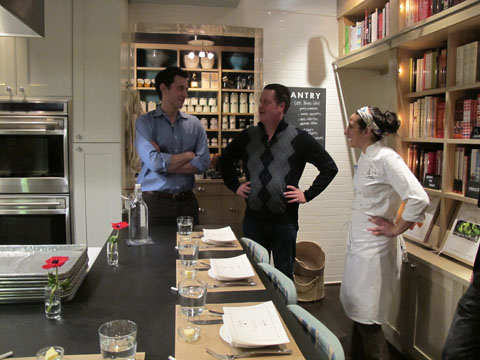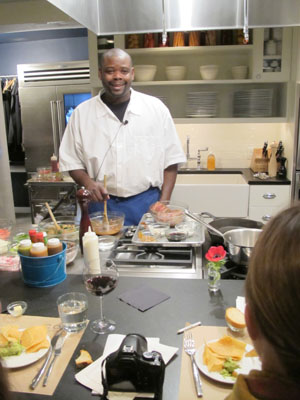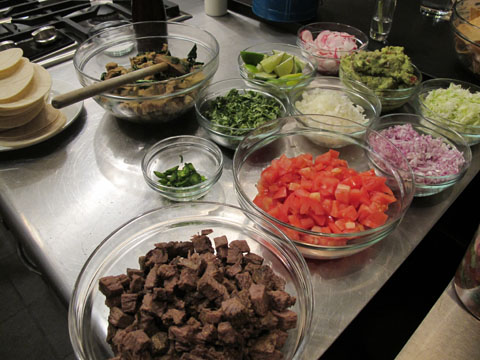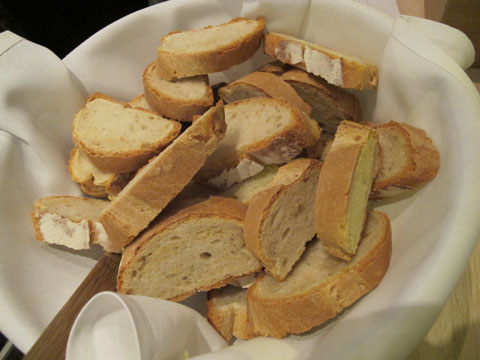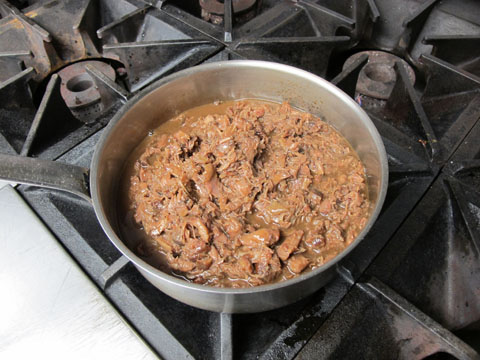 ---
---