A Gallery of 47 Bernie Sanders Supporters' T-Shirts
Bernie Sanders supporters marched down Broad Street today. We took notice of their fashion sense.
---
Like they did yesterday, Bernie Sanders supporters gathered to march down Broad Street to the Democratic National Convention.
The crowd — which also blended with a pro-marijuana legalization march taking place later in the day — was full of people wearing Bernie Sanders T-shirts.
I have extensive experience chronicling T-shirts on the Wildwood boardwalk. I chronicled the massive amount of T-shirts for sale during Pope Francis's visit to Philadelphia last year. And, now, a slideshow of 47 Bernie Sanders supporters' shirts from today's march.
---
Bernie Sanders T-Shirts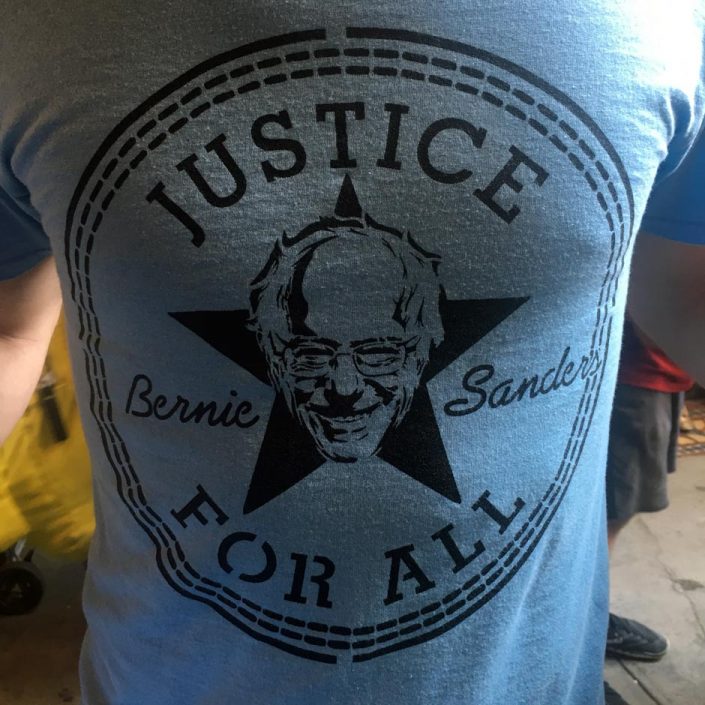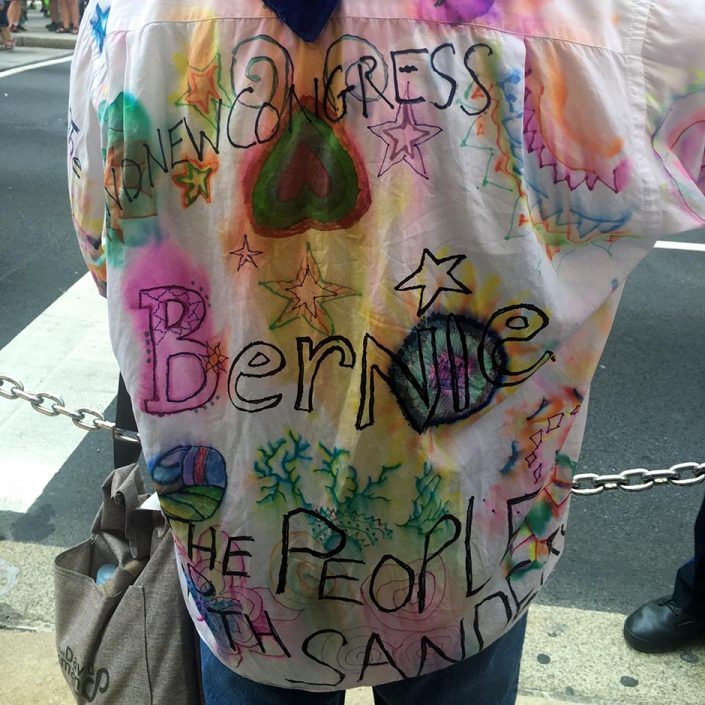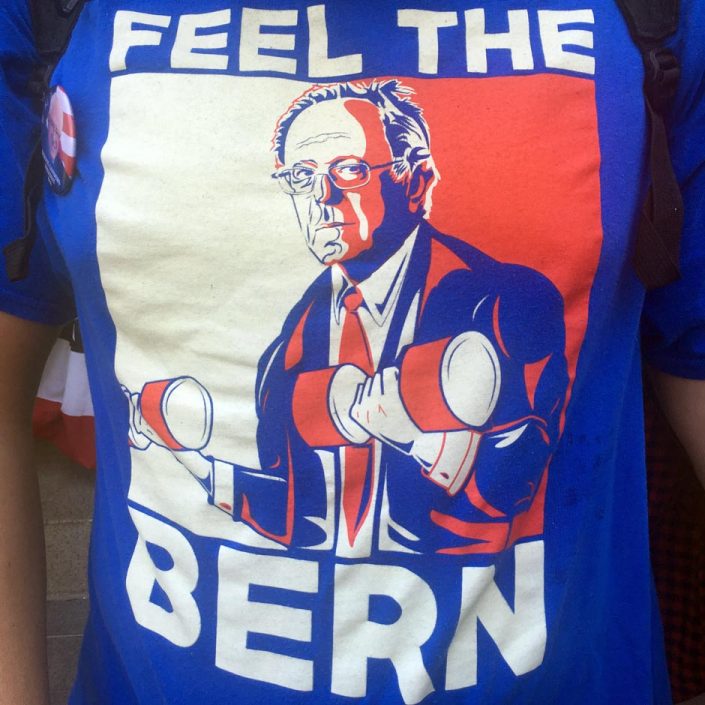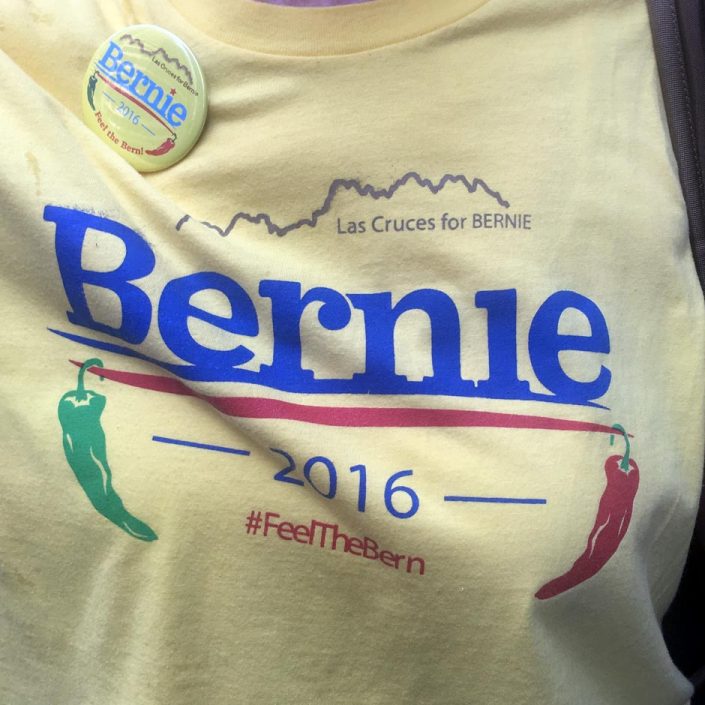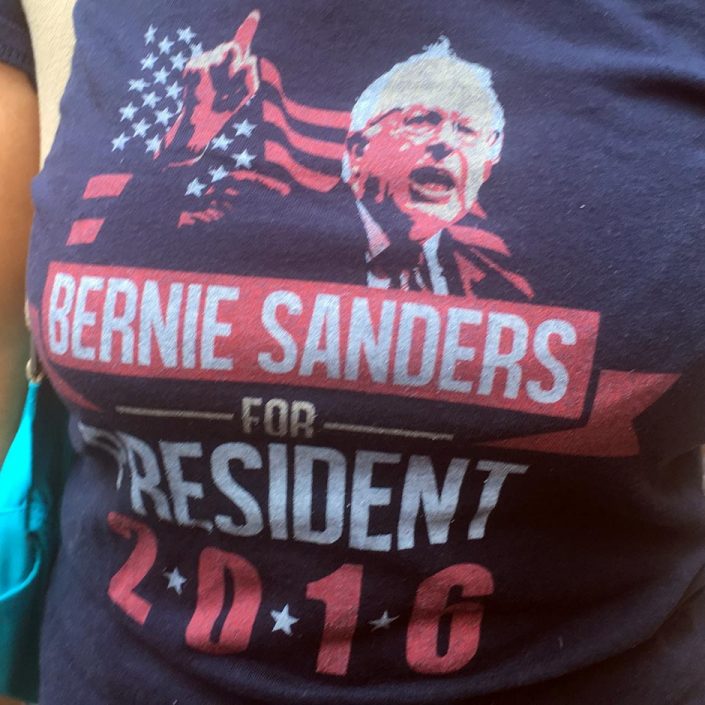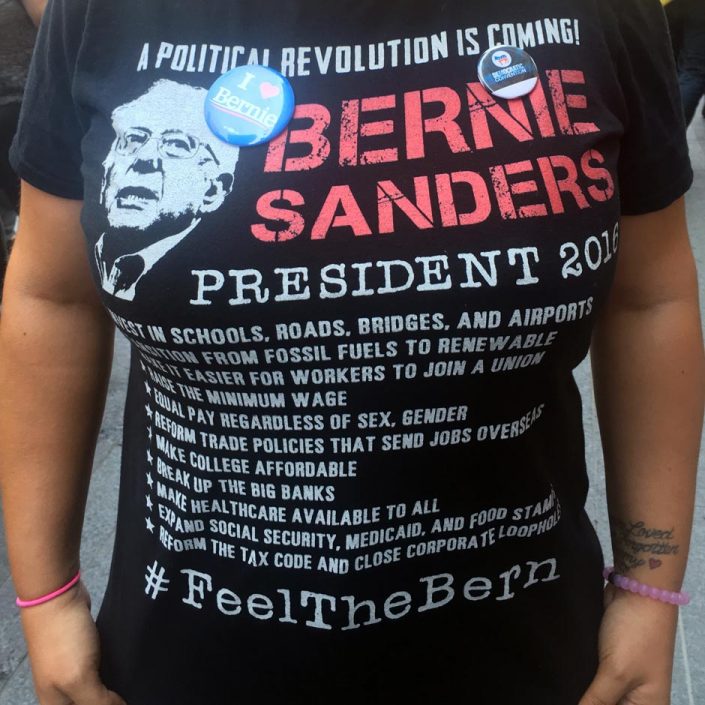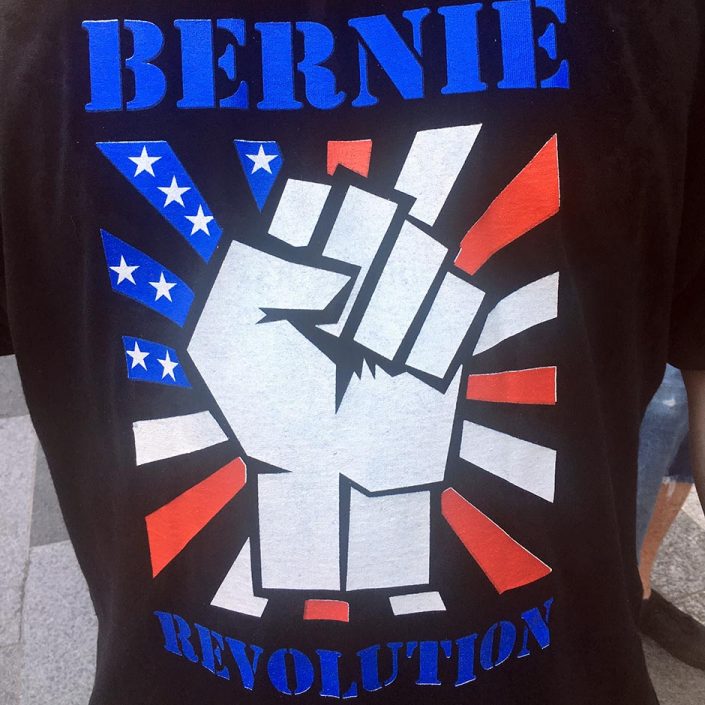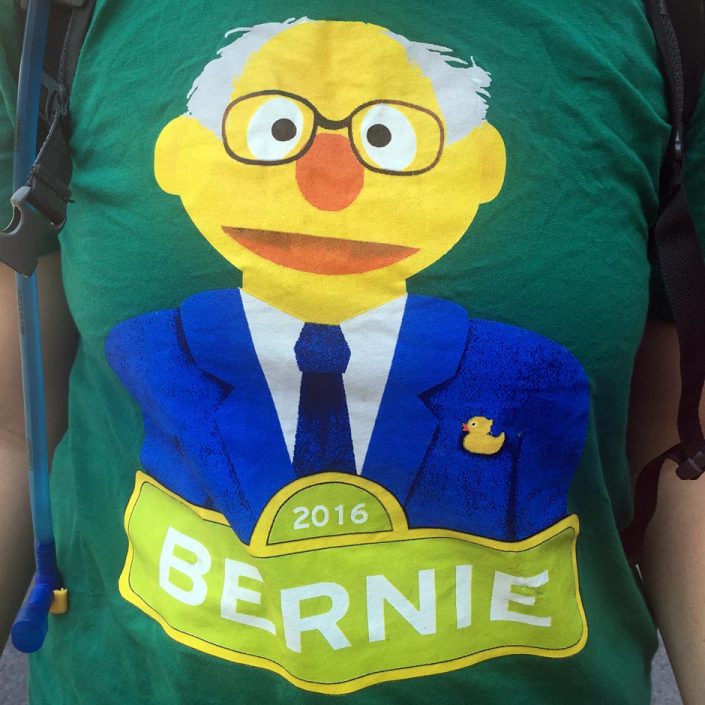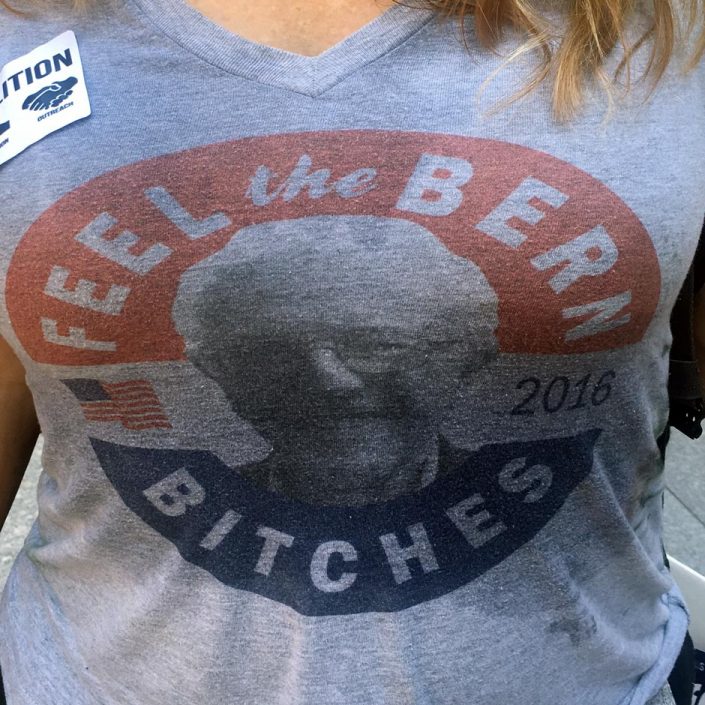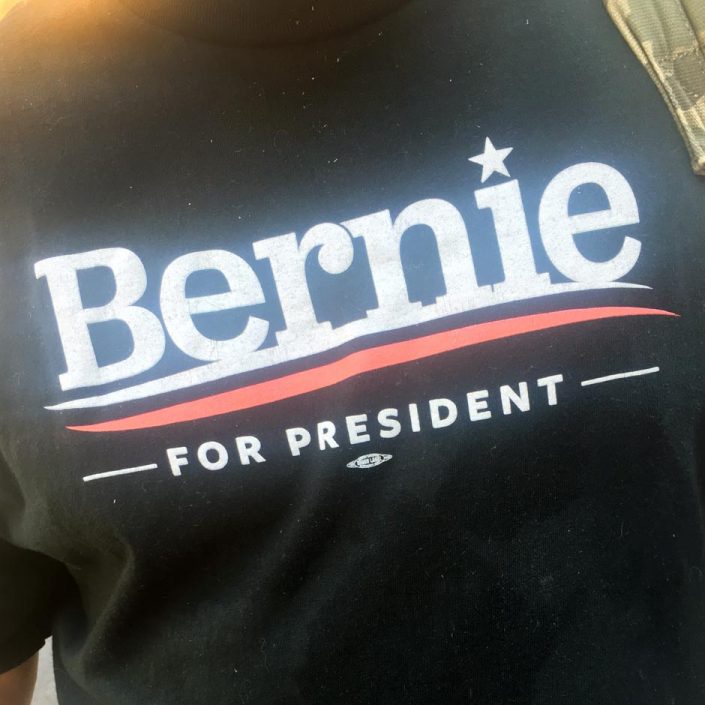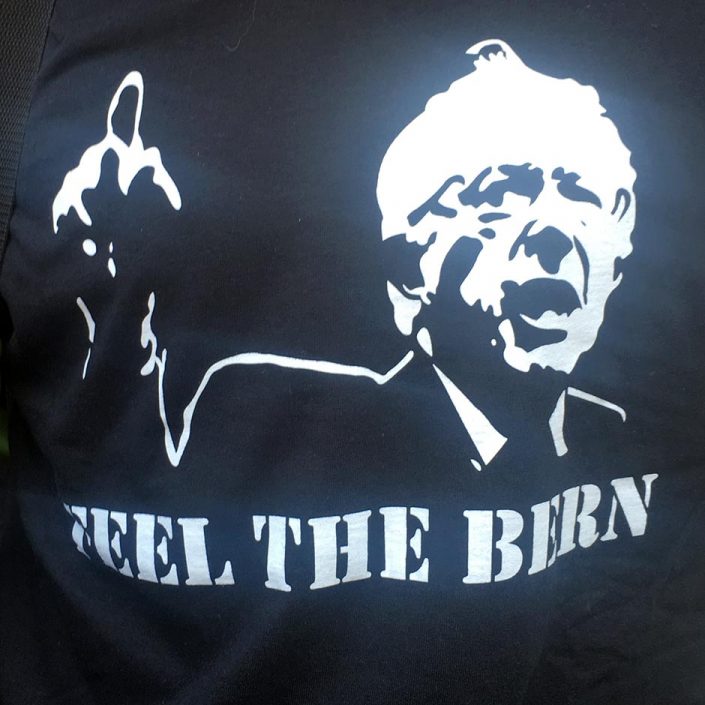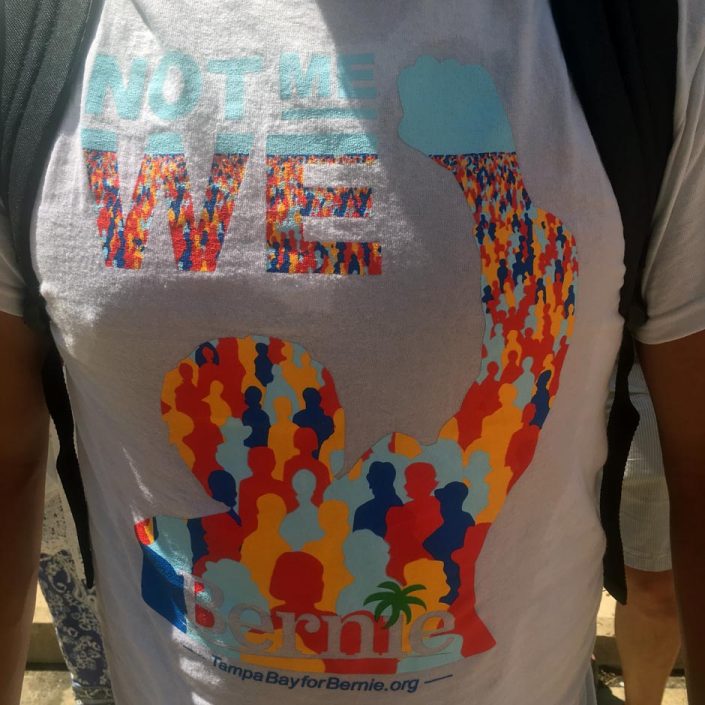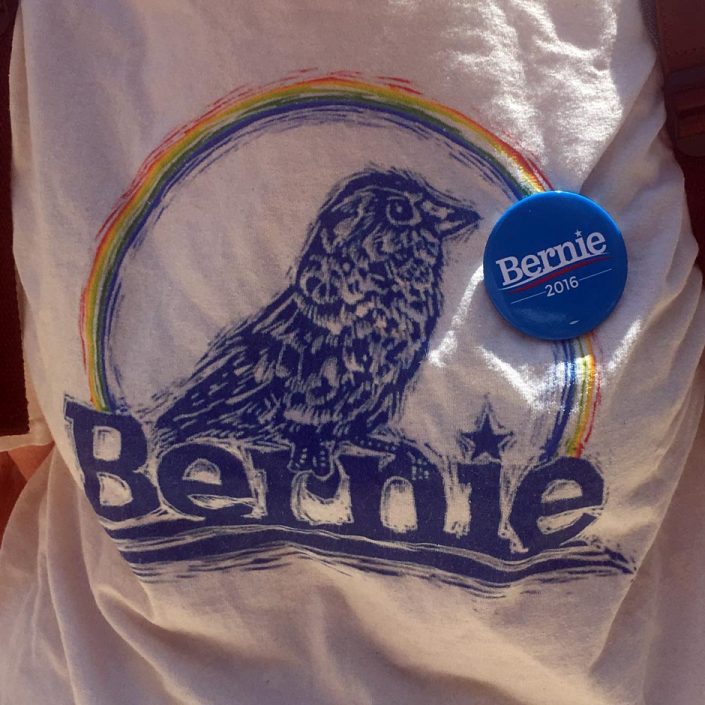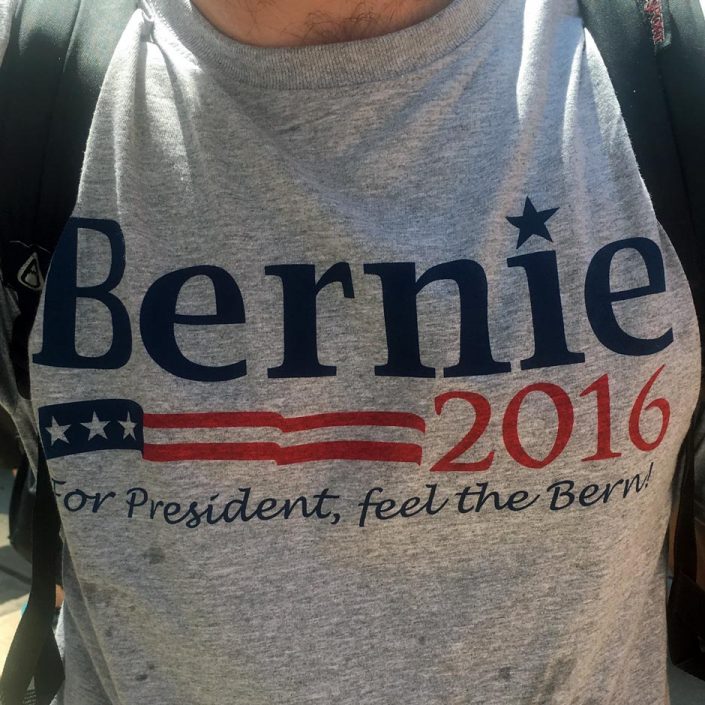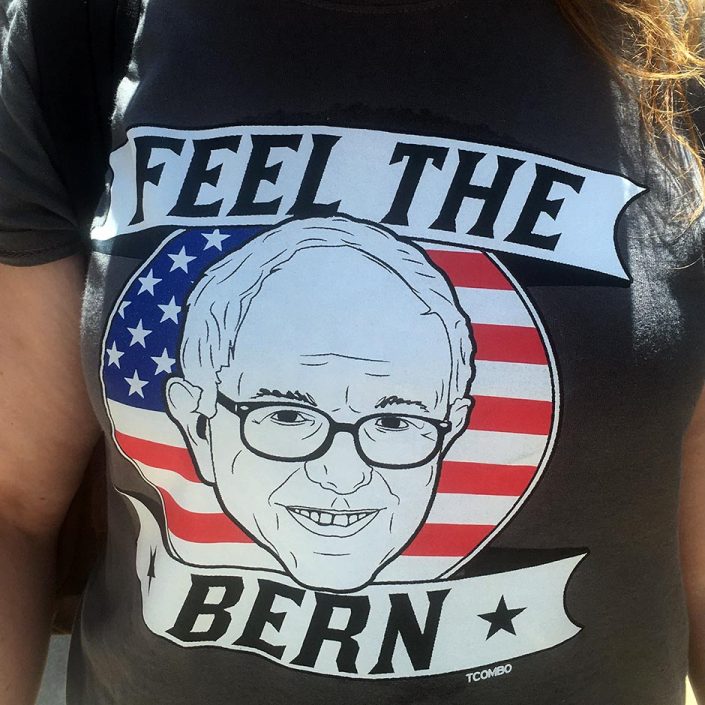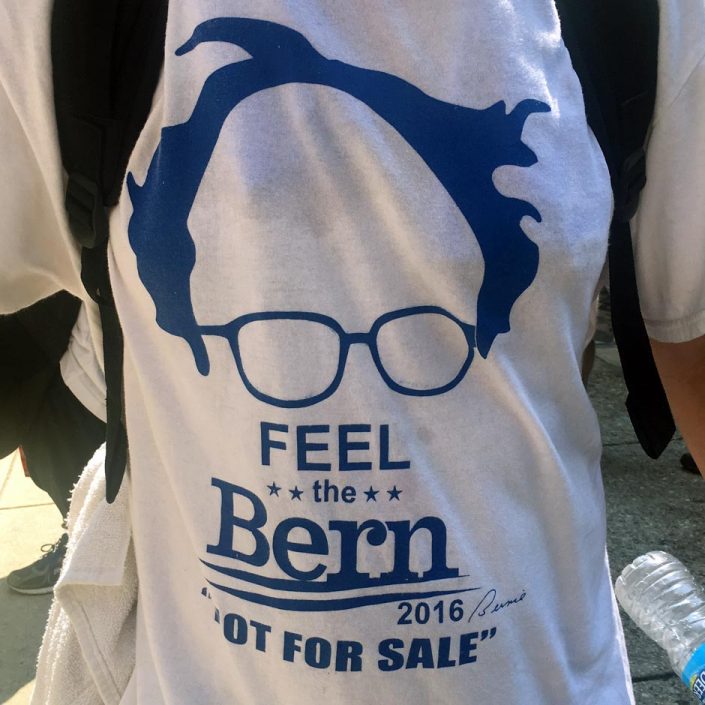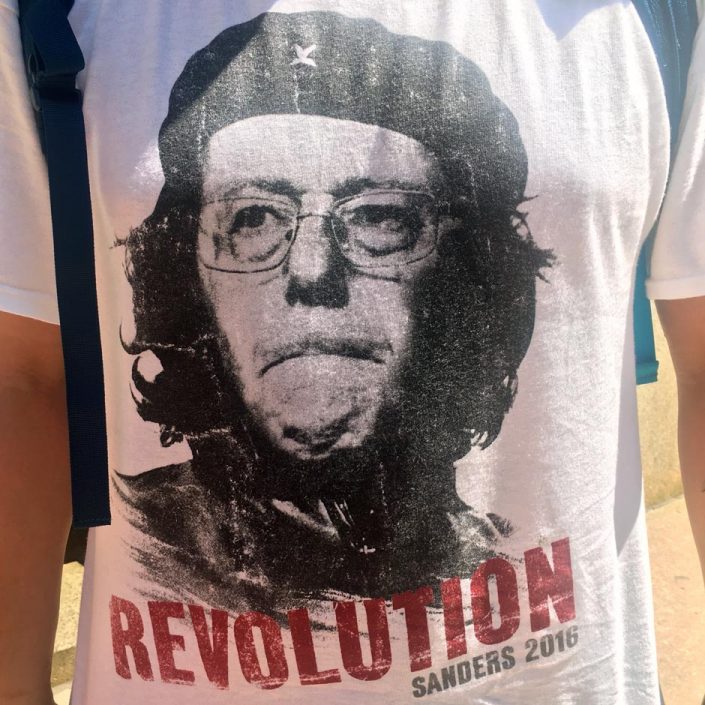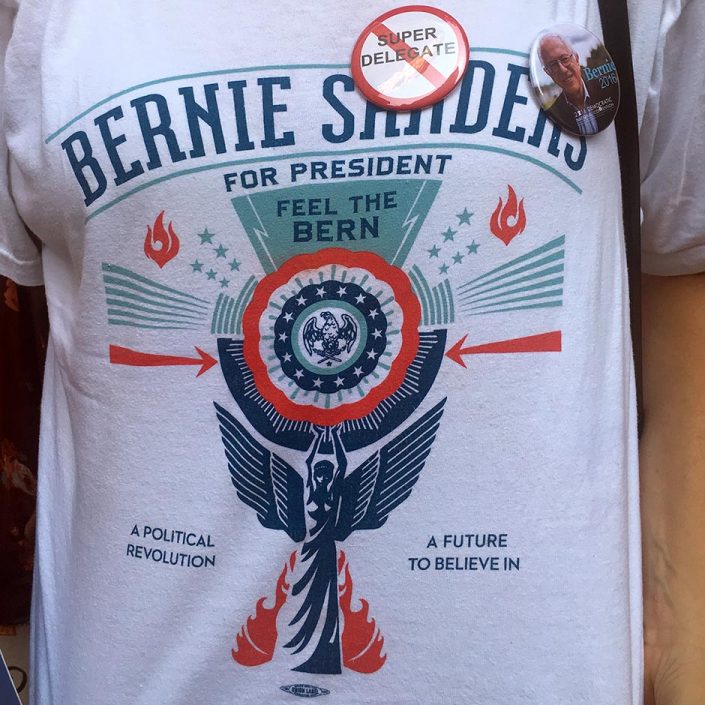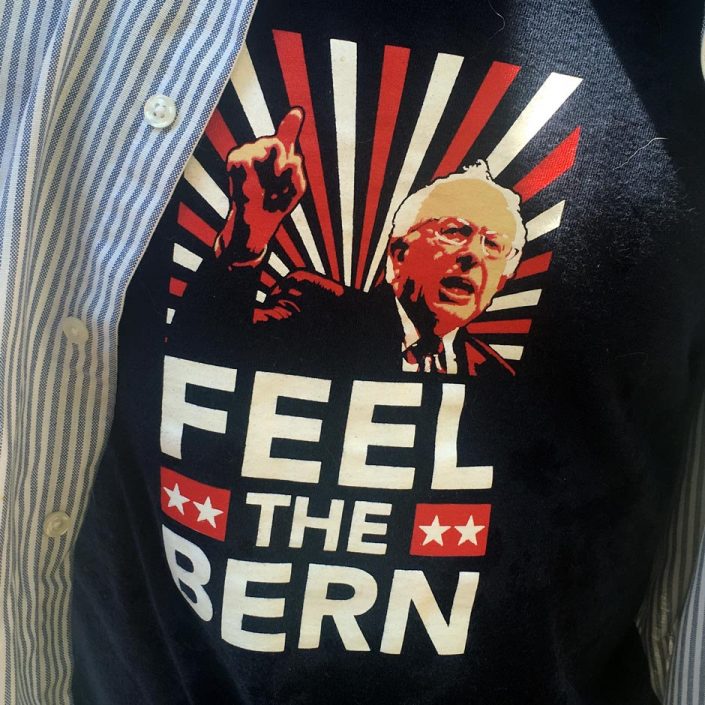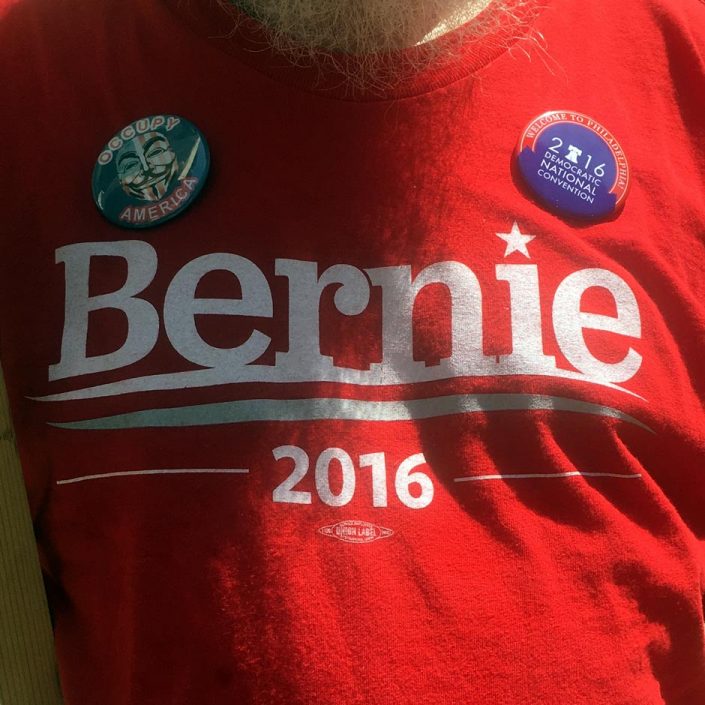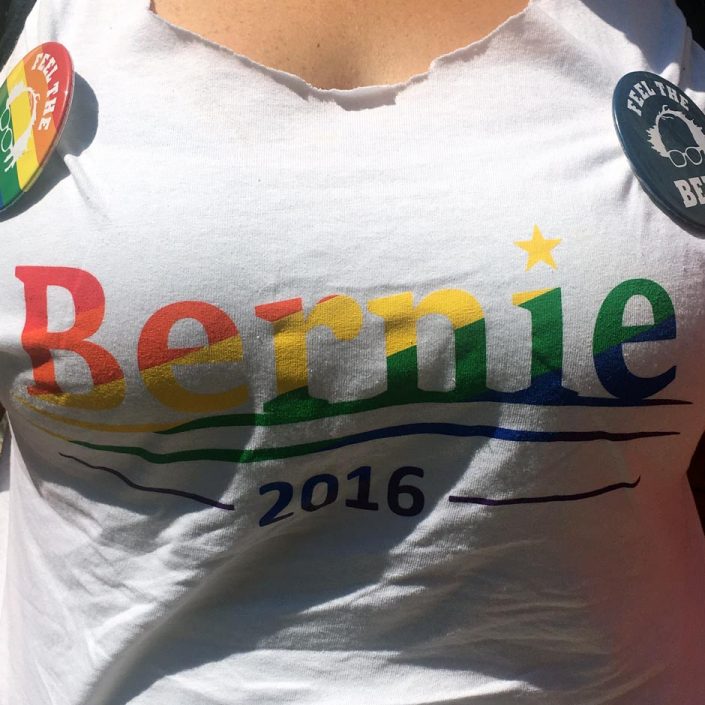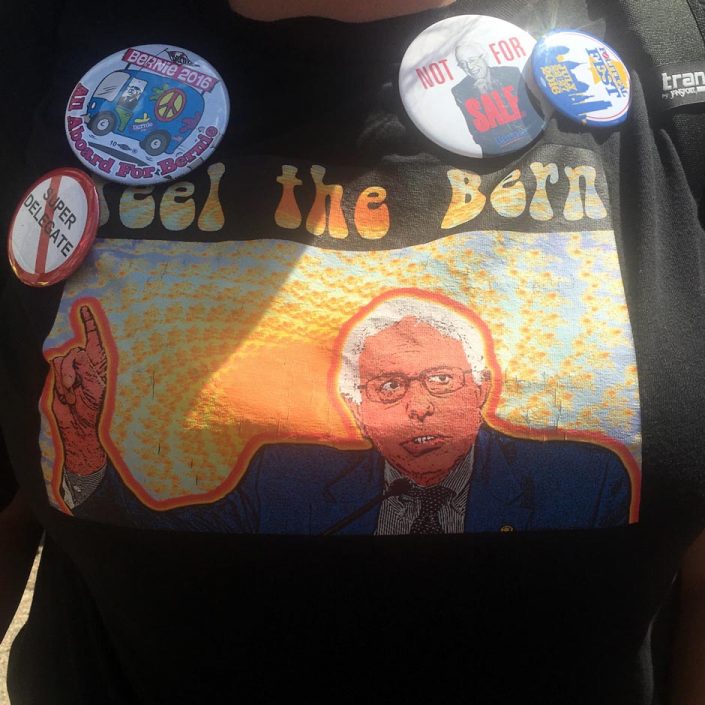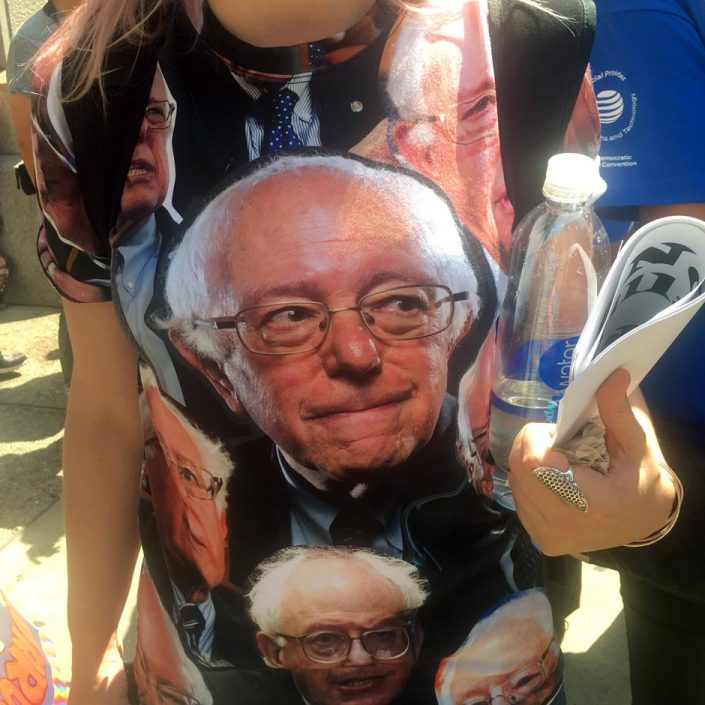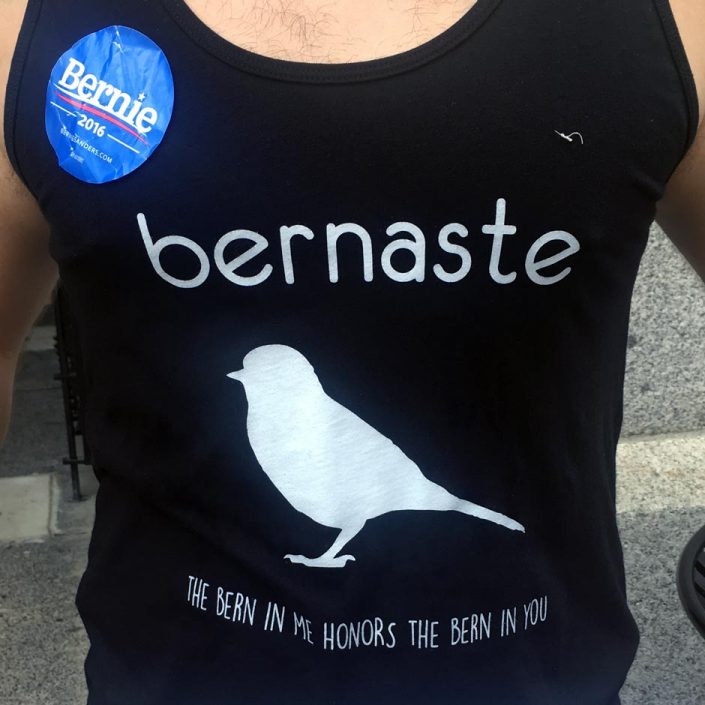 ---
Bernie Sanders may have lost the Democratic nomination, but his supporters have won the T-shirt game.
---