These 16 Early-Stage Companies Were Backed by Ben Franklin Last Quarter
The list tells us a lot about where the region is headed in tech innovation.
---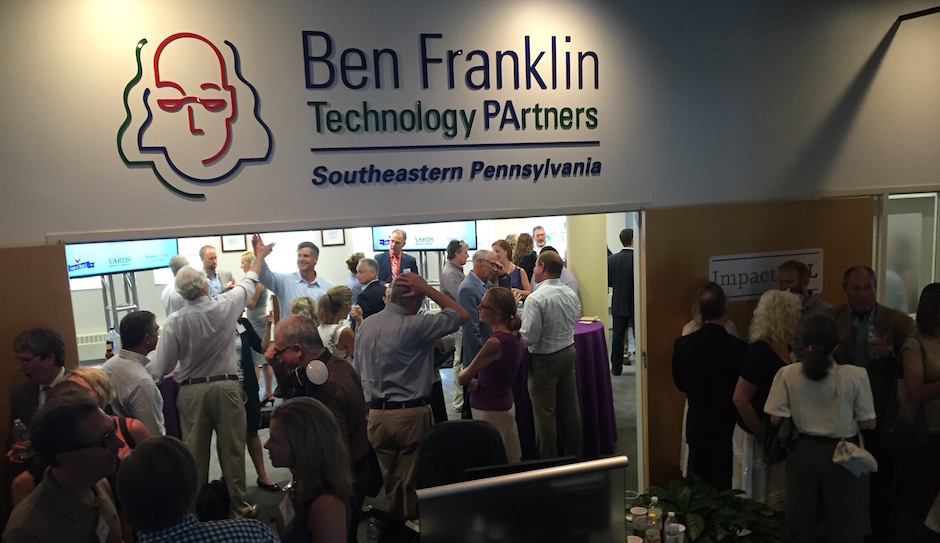 Ben Franklin Tech Partners is the Pennsylvania's biggest tech investor, which last quarter invested a total of $2.3 million in 16 early-stage companies. For fiscal year 2016 it approved $10 million for 51 companies across southeastern Pennsylvania, up from $8.9 million in 2015.
Last quarter, Ben Franklin made seven of its deals with companies in the information technology sector, totaling $1 million, or 44 percent of its total investment. About 62 percent of the investment went to new companies, with most investments in companies based in Philadelphia and Delaware counties.
The investments give us a guide for what's up next in the region, and looking at this list, it's clear that companies in the health space are still a driving force.
Here are the 16 companies Ben Franklin invested in (one of them made our Startups to Watch list):
Jenrin Discovery

The Delaware County company is developing drugs for chronic conditions like diabetes, liver disease, and obesity.

SonoSolve

This device uses sound waves to clear obstructions in catheters during medical procedures.

MBF Therapeutics

The veterinary oncology company is developing vaccines to treat cancer and infectious diseases in dogs and cats.

Kynectiv, Inc.

Kynectiv has developed simulation-based technology that can be used to build training programs and learning models — think surgery simulation for doctors.

BINTO

Binto subscribers get a monthly delivery of reproductive health products hand-picked by medical experts.

Shock Analytics

The Philadelphia-based company has developed a noninvasive device to detect acute and chronic illnesses like congestive heart failure and sepsis.

VitalTrax

The tech company offers a cloud-based patient engagement platform for clinical trials.

Choosito!

With this edtech platform, educators can spend less time searching for instructional resources for students with varied reading levels, skills, and interests.

The One Health Company

The founders behind this company have created a new model for contract research by testing new pharmaceuticals in clinical trials on sick pets.

Photosonix Medical

This Montco company is using a combination of light and ultrasound to treat chronic bacterial infections known as biofilms. Its tech can address patients with moderate to severe acne, for example.

FlockU

This next-generation online hub is a space where college students can read posts written by other students across the country and watch videos about current events, entertainment, sports, and more.

Verge Aero

This team of engineers builds and deploys drones for use in the entertainment industry. Their idea is to make drones the entertainment for audiences.

Sustrana

The Chester County company's online software helps companies create and execute sustainability plans.

Keriton

This company is working with Penn Medicine to develop an efficient system for breast milk management in neonatal ICUs.

COSY

Also known as Cognitive Operations Systems, this software platform helps retailers manage inventory in their stores with robots.

Advent Therapeutics

This team of experts in the neonatal and pediatric drug market is developing therapies that address the needs of underserved patient populations.
Follow @fabiolacineas on Twitter.
---
---