Eagles Notes: Mychal Kendricks the 'Odd Man Out'
Doug Pederson says he doesn't expect to see a change in Mychal Kendricks' role.
---
A few Eagles notes to hit on with Week 1 in the books:
Kendricks the 'Odd Man Out'
It's not good when you have a guy making $29 million over four years playing just 37 percent of his unit's snaps, but that's exactly what's happening right now with Mychal Kendricks. After hearing what Doug Pederson had to say yesterday, it doesn't seem like Kendricks' role will change much in the near future.
"That's exactly how, right now, he's going to be used," Pederson said. "When teams are playing a lot of that 11, what we call zebra personnel, we keep Jordan [Hicks] and Nigel [Bradham] on the field. As good an athlete as Mychal is, it's just unfortunate that we have to take one guy off. Right now he's the guy that — he's the odd man out and he ends up coming off the field."
Kendricks, who hasn't spoken to the media in a few weeks after he played late into the third preseason game and appeared in the preseason finale, had a disappointing season last year, and he doesn't appear to have made a good impression on Jim Schwartz. Kendricks said in May a significant reason he didn't play well last season is because he didn't play enough to get into a rhythm.
"I just feel like it was too much hot and cold with all the players rotating in and out," Kendricks said. "No one was able to get in the flow. It was odd. I didn't feel like I played as good or as much. For the time I was in, I feel like my numbers were okay. But it's hard to be a force or something to reckon with when you're not on the field."
Eagles Work Out Four Receivers
The Eagles worked out quarterback Brad Sorensen and wide receivers Aaron Dobson, DeAndrew White, Da'Ron Brown and Jordan Leslie yesterday, according to ESPN's Adam Caplan. Pederson previously said the Eagles planned to add a quarterback to the practice squad, so it's no surprise they brought in the Chargers' 2013 seventh-round draft pick. Sorensen was most recently in Minnesota, but the Vikings released him after acquiring Sam Bradford.
Dobson was drafted in the second round in 2013 by the Patriots, but he was released a week and a half ago when New England cut the roster to 53. White, a 2015 undrafted free agent, spent a year with the 49ers before being cut earlier this month. Brown was in Kansas City last year as an undrafted free agent, while Leslie was on the practice squad in both Atlanta and Jacksonville last season.
New Uniforms
The Eagles' Color Rush uniforms came out today, which they'll wear on Thursday Night Football against the Giants in Week 16. Here they are:
---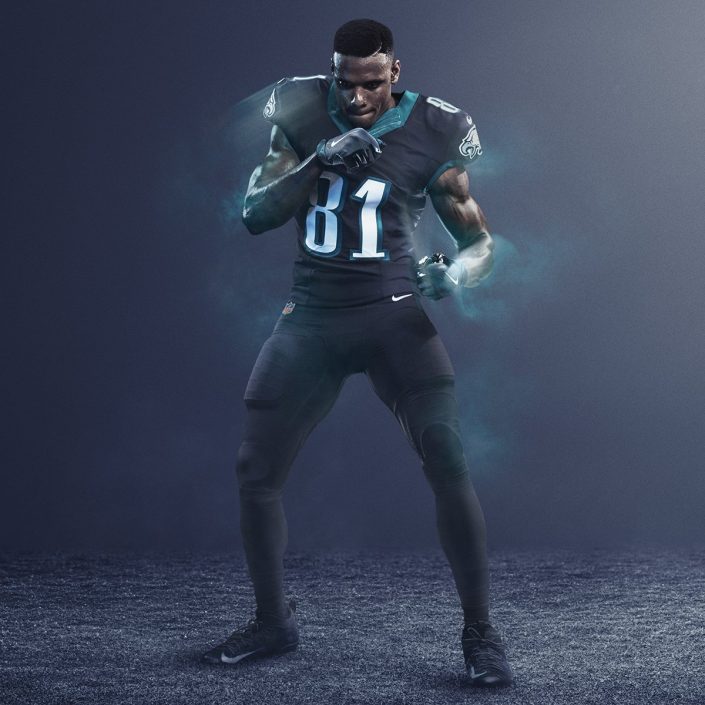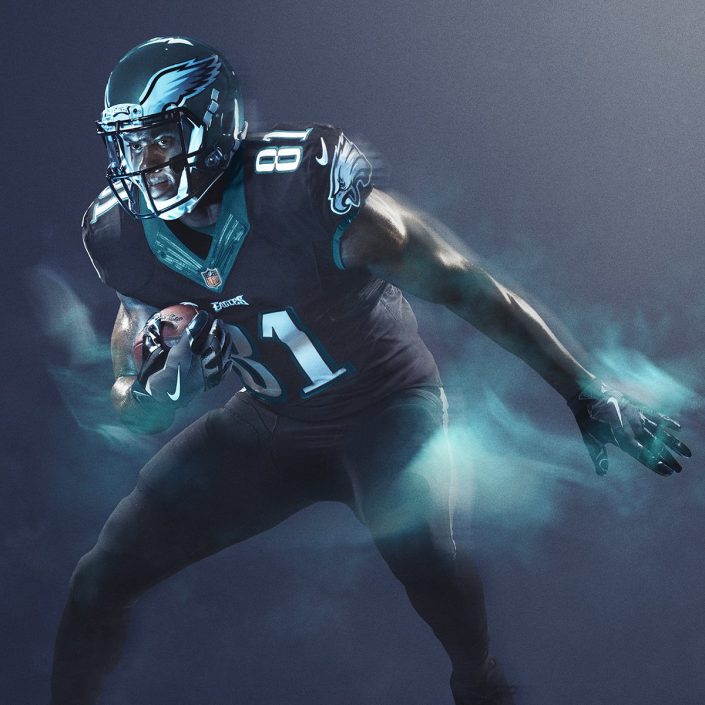 ---
---