Nick Foles Exits With Injury
---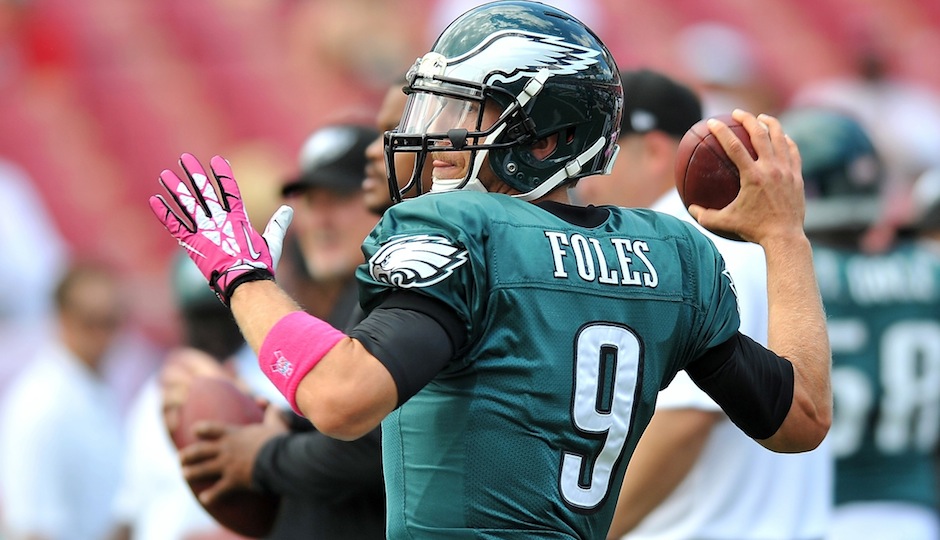 Nick Foles exited for the locker room early in the fourth quarter. He is being evaluated for a head injury and will not return.
The second-year quarterback took a hit from Dallas defensive ends Jarius Wynn and George Selvie near the Eagles sideline for a sack on third down late in the third quarter. He was slow to his feet but eventually walked off in his own.
After being evaluated by the trainers Foles walked into the tunnel. Matt Barkley immediately began warming up.
Michael Vick (hamstring) is not active. James Casey is the emergency quarterback.
More info as it becomes available.
---