Sneak Peek: Here's What the New Sweetgreen in Rittenhouse Looks Like
It opens for business on Friday.
---
"This is going to be a problem," I said to myself as I made the less-than-five-minute desk-to-door journey from my office to Sweetgreen's new Rittenhouse location, set to open this Friday at 1821 Chestnut Street. It's a problem, of course, for my poor, sad wallet, since I imagine I'll be spending a good chunk of my paycheck here each week.
But I have to admit, I was more than a wee bit excited to see inside the new shop. We'd been hearing rumors foreeeeeever about a Sweetgreen coming to this side of Broad Street, but since the powers-that-be have been pretty tight-lipped about details, the new store's opening has come with more than its share of build-up.
I am happy to report, fellow Sweetgreen-salad lovers, that the Rittenhouse location seems like it'll live up to the hype. For one thing, it's bigger than the chain's other Philly locations, with 36 seats (Yes! Lots of tables with seats!) so you can eat in, and a nicely spaced-out front area for salad ordering that will hopefully keep the line somewhat orderly (unlike the awkward half-inside/half-outside serpentine situation that often happens during the lunch rush at the 10th and Walnut location).
---
Sweetgreen Rittenhouse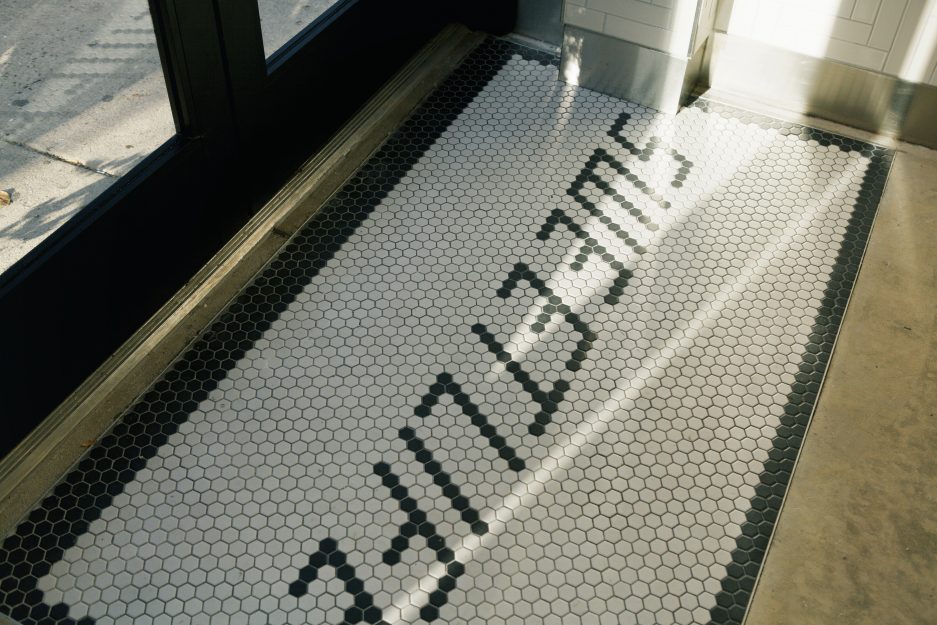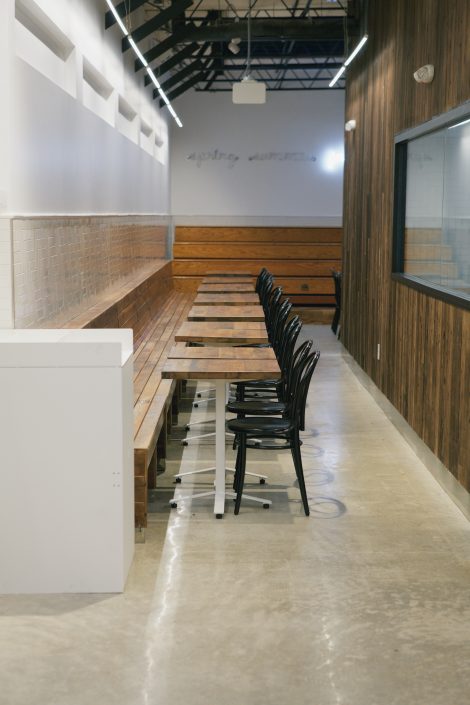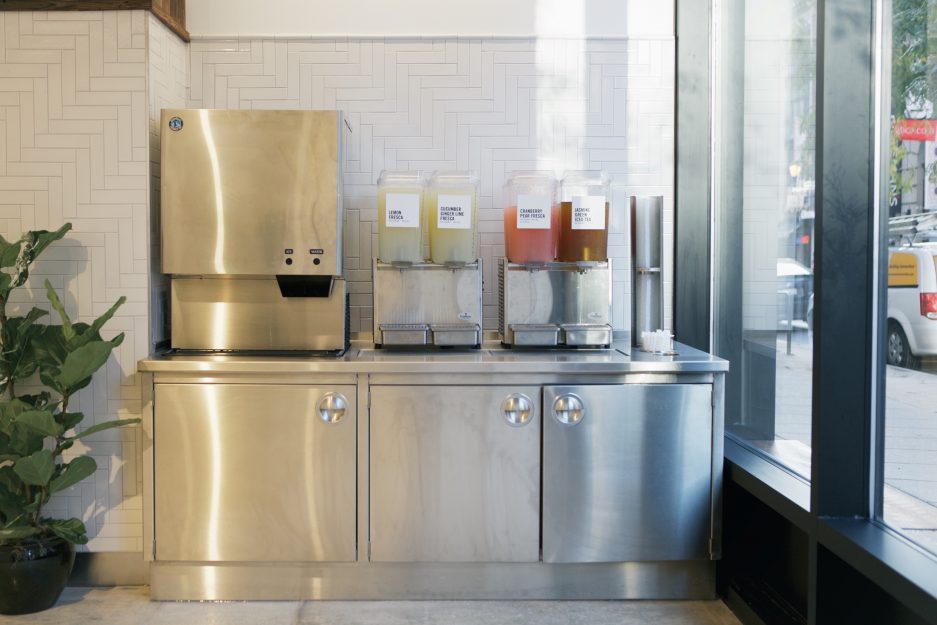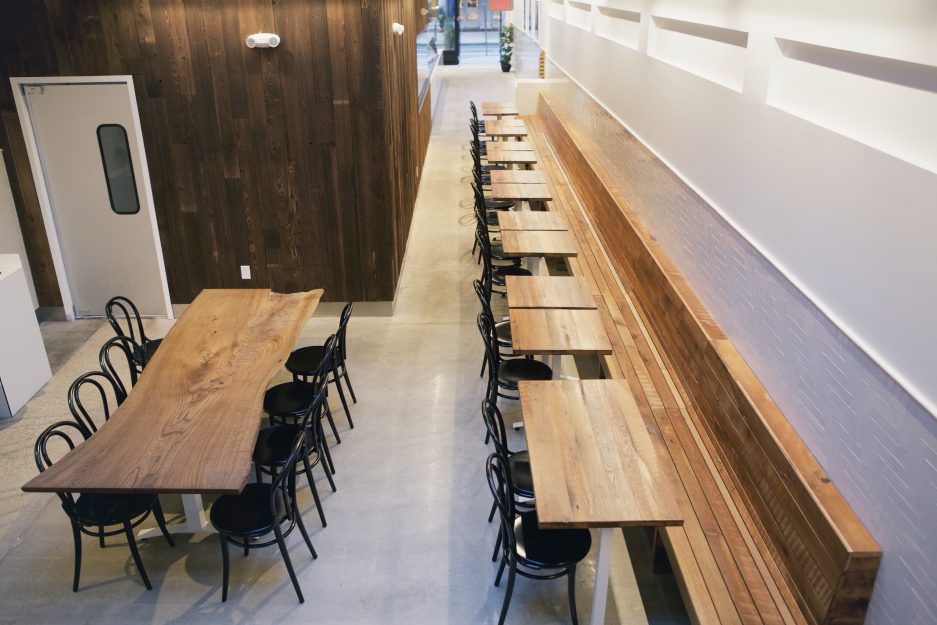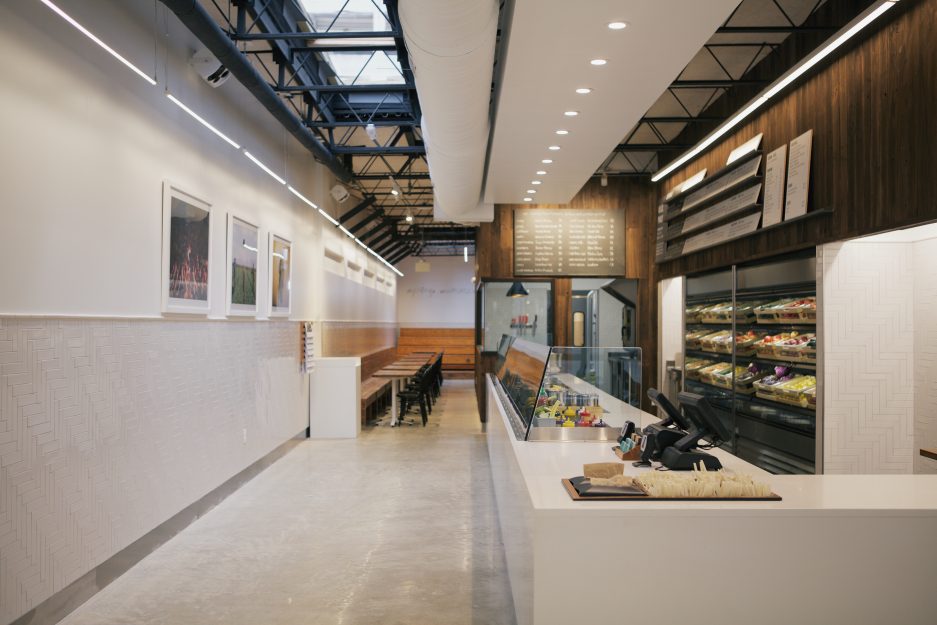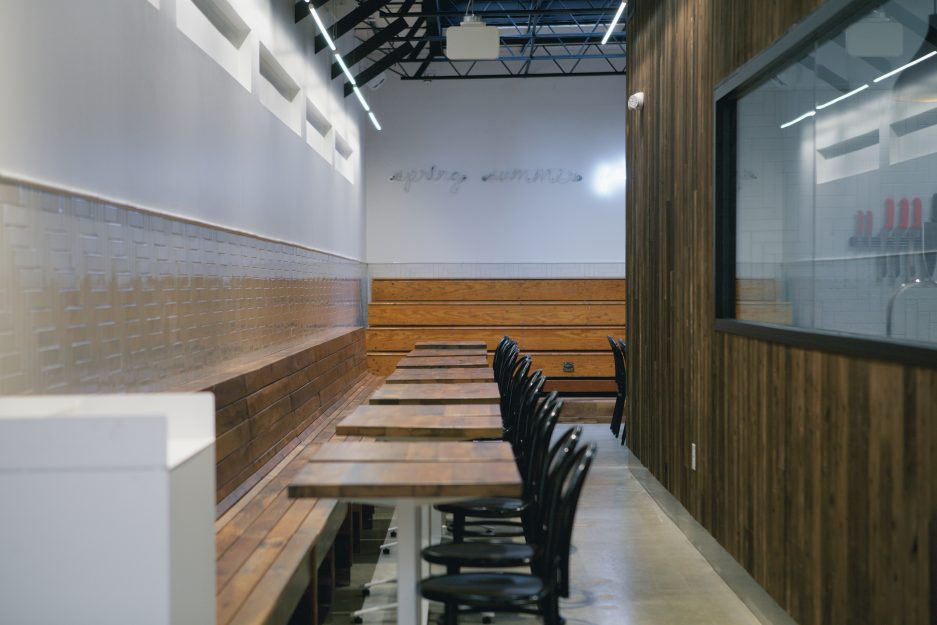 ---
By far, the neatest detail at the Rittenhouse outpost is the reclaimed bleachers that line the back wall. The four-tiered bleachers were pulled from high school gymnasiums, so they felt nice and nostalgic to this former high school basketball player. But they're also a super clever way to cram more seats into the long and skinny rectangular space. Also on the up-cycled front, the store features reclaimed charred cedar planks along one wall, and a pretty live-edge wood table in the back.
One of the to-be-completed details is a new outdoor mural on the Boyd's parking lot side of the building. Sweetgreen will work with a to-be-determined local artist to create some sort of "seasonal-inspired" mural. The mural will replace the Boyd's billboard that's currently on the wall.
"We're excited to open our largest location in Philadelphia, just a block from Rittenhouse Square," says Sweetgreen co-founder and co-CEO Nathaniel Ru. "The city's art and cultural vibrancy is something we really connect with at Sweetgreen, and we aim to capture the spirit of the neighborhood in each of our locations."
The Rittenhouse location will be open for business beginning at 10:30 a.m. this Friday, October 16th. On opening day, 100 percent of proceeds on sales will be given to Sweetgreen's partner school, the nearby Albert M. Greenfield School, to host free farmstands for the students and the local community.
As for future Sweetgreen locations in Philly, Ru says,"We don't have any immediate plans for other Philadelphia locations at the moment." Don't worry, you guys. We'll stay on top of him.
Like what you're reading? Stay in touch with Be Well Philly — here's how:
---