Photo Recap: Be Well Philly Underground Boot Camp and Ice Cream in Rittenhouse
---
If you asked me to walk up a steep flight of stairs right now, I would probably whimper just a bit. Why? Because local trainer Jayel Lewis totally kicked my and a bunch of other Be Well Philly Undergrounders' butts last night at our first Be Well Philly Underground event of the season: a killer hourlong boot camp in Rittenhouse Square followed by some well-earned, and oh-so-rewarding ice cream courtesy of Little Baby's (if you haven't tried their dairy-free Speculoos ice cream, you haven't truly lived). Because we're all about balance and beating the heat here in Be Well Philly Land, ya dig?
While it's safe to say we were all giving Jayel some serious dagger eyes throughout the workout — especially during the forearm-plank-jumping-jacks portion — I'm sure we're all grateful to her now. So big ups and many thanks to Jayel for treating us all to an awesome workout! And a big round of applause to all you Undergrounders who showed up to get your sweat on on what was probably one of the stickiest dog days of summer. We know you probably just came for the free ice cream, but still, go you!
If you missed this sweat session, not to worry: We have plenty more sweet and sweaty Underground shindigs planned for the coming months and all you have to do to get in on them (they're free!) is sign up to be a member of Be Well Philly Underground here. You can check out photos from last night's event below.
All photos by Susan Nam
---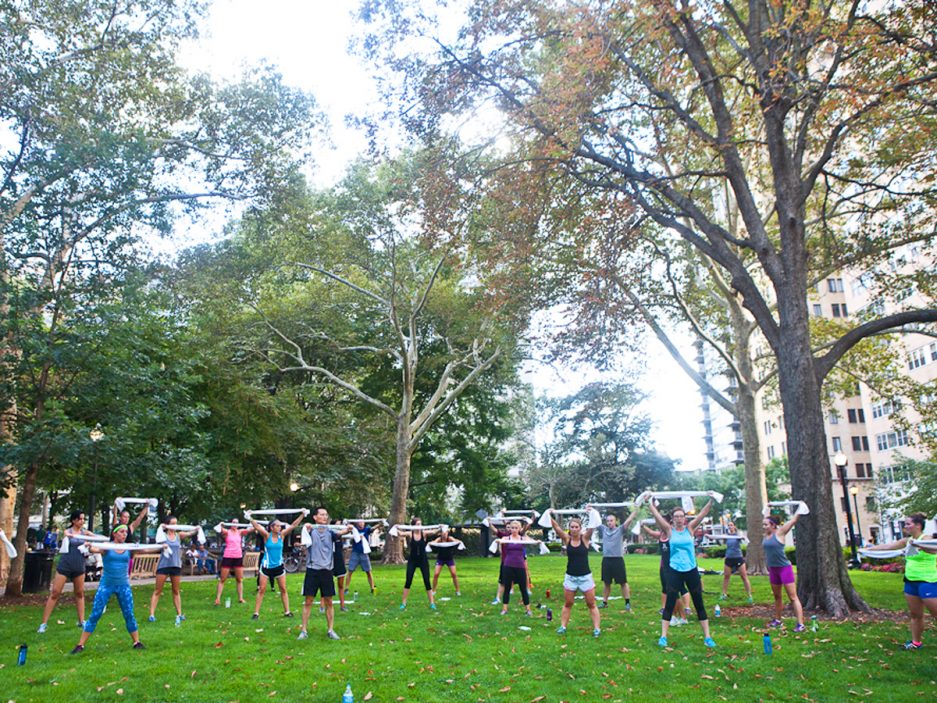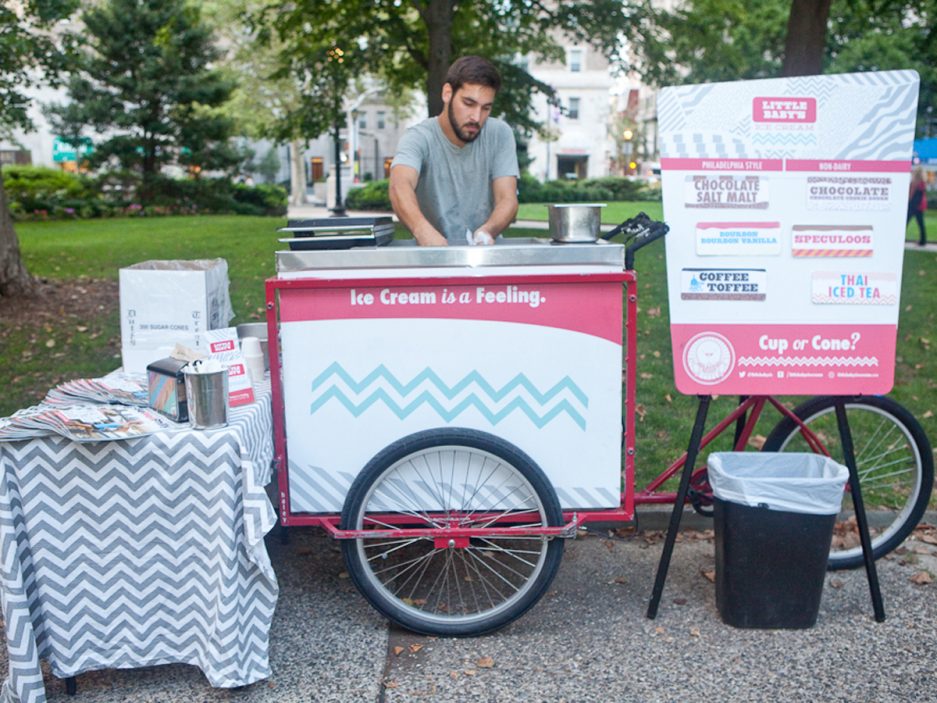 ---
Like what you're reading? Stay in touch with Be Well Philly — here's how:
---