Meet Blue, This Week's Adoptable Running Dog
---
UPDATE 8/8 at 3:55 p.m.: WOW, that was fast. We just heard from PAWS that Blue has been adopted. Congrats, little buddy! Enjoy your forever home.
We're pretty much obsessed with Blue, our featured running pup up for adoption this week. He's one of those not-too-big, not-too-small running dogs that's perfect for a city dweller.
He comes to us by way of the Monster Milers, the dog-loving runners who keep him panting each week, and the folks at the Philadelphia Animal Welfare Society—you know 'em as PAWS—who's keeping Blue happy and healthy at their adoption center at Second and Arch streets in Old City.
Read more about this little guy below.
---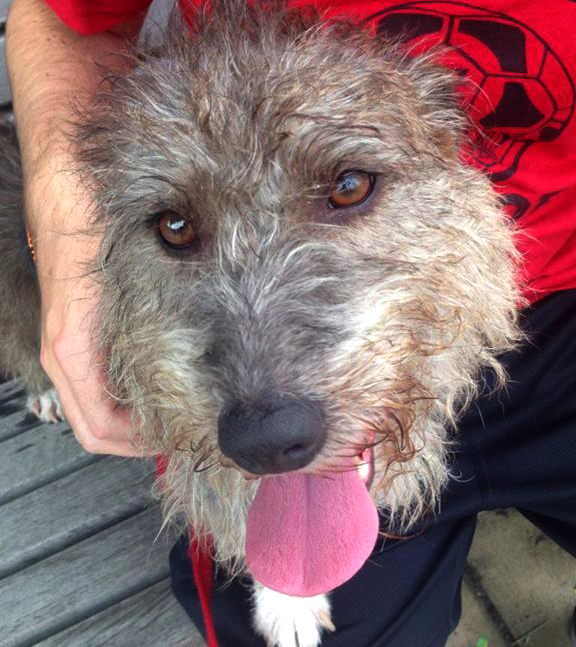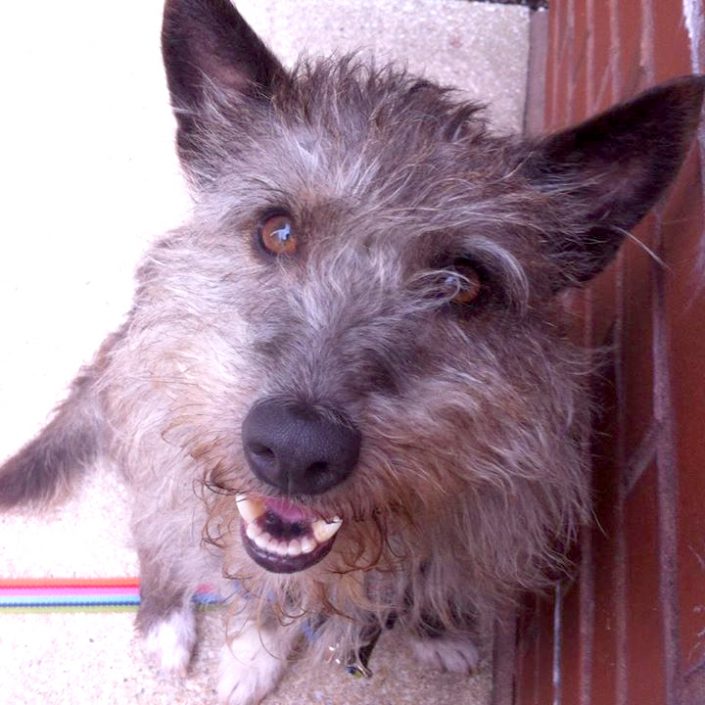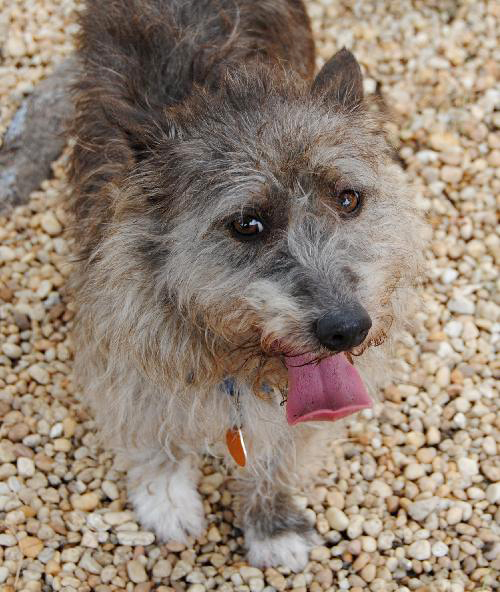 ---
Name: Blue
Age: Between two and four years
Breed: Terrier mix
Size: 19 pounds
Background: Blue was found as a stray.
Running style: Blue is more of a trotter than a runner. He won't go super far or super fast, so he's great for a beginner runner or someone who just enjoys easy jogs.
Why Blue is awesome: He loves the sights and smells of the city, especially meeting all the people he encounters. Blue has a great personality. Look at that smile when he gets a belly rub!
You can find out more about this adoptable pooch here. And for more awww-worthy photos, check out our previous adoptable running dogs here.
……..
The Monster Milers are a group of runners who help shelter dogs burn off  energy and get much-needed exercise by taking them on runs around the city. If you're not in the market for a pup right now, but would still love to help out homeless dogs, you can always become a Monster Miler volunteer. Find out more about how to get started with the volunteer process here. 
Like what you're reading? Stay in touch with Be Well Philly—here's how:
---