News
From Adversity to Gold: Hear the Inspiring Stories of 3 Team Toyota Paralympians
Every four years, the world's top para-athletes meet to compete on the world stage at the summer Paralympic Games. After an unprecedented, one-year delay due to the COVID-19 pandemic, the 2020 games are taking place in Tokyo, Japan from Aug. 24 to Sept 5, 2021.
In honor of this year's Games, we look at three storied American Paralympians—Rico Roman, Brad Snyder and Jessica Long—to learn about their triumphs over hardship, their drive to train and compete, and their achievements on the Games. All three are also Team Toyota athletes, chosen because of their inspiration to others and their determination to make their dreams a reality. Toyota, which believes mobility goes beyond cars, values the power of sport and its ability to connect people with diverse backgrounds. The Paralympic Games bring together the entire world to celebrate the highest realization of humanity, and elite Paralympic athletes like Roman, Snyder and Long truly demonstrate that when a person is free to move, anything is possible.
Here are their stories.
Rico Roman – Sled Hockey
Rico Roman was introduced to sled hockey in 2008 through Texas-based Operation Comfort, an organization that supports injured U.S. military personnel. A year prior, Roman was wounded while serving his third tour in Iraq, and his left leg was amputated above the knee. The Purple Heart recipient joined the U.S. National Sled Hockey Team in 2011, and competed in his first Paralympic Games in 2014, winning gold. He won gold again in 2018 in PyeongChang and hopes to earn a spot on the team for the 2022 Games in Beijing.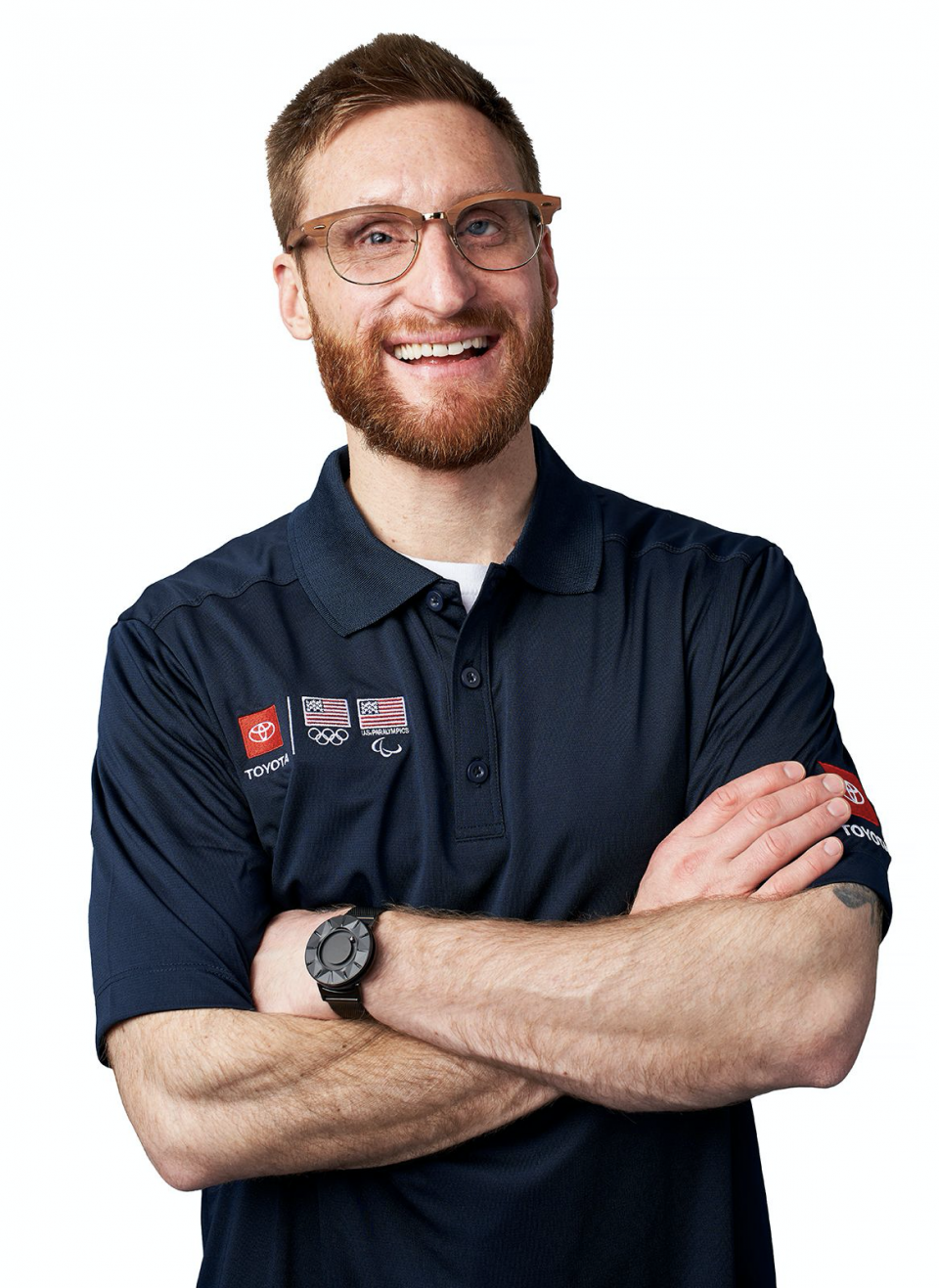 Brad Snyder – Paratriathlon
With multiple gold medals in swimming, Brad Snyder is taking on a new challenge for the Paralympic Games Tokyo 2020: paratriathlon. A competitive swimmer at the U.S. Naval Academy, Snyder was wounded Sept. 7, 2011, while serving in Afghanistan and lost his eyesight. Snyder returned to the pool to heal, and a year later, competed at the Paralympic Games London 2012, winning gold in the 100- and 400-meter freestyle events. He won three gold medals in Rio in 2016 and broke the world record in the 200-meter freestyle. Snyder announced his transition to paratriathlon in 2018, ready for the next stage in his competitive journey.
Jessica Long – Paraswimming
Jessica Long heads into the Paralympic Games Tokyo 2020 as the second-most decorated U.S. Paralympian in history, having won 13 gold, six silver and four bronze medals in various swimming events. Adopted from Russia at 13 months, she was born with fibular hemimelia, a condition that resulted in the amputation of both legs below the knees at 18 months. Recognizing her swimming talents, she began competing at age 10 and became the youngest swimmer on the U.S. Paralympic Swim Team at 12. Between 2004-2016, she competed in four Paralympic Games, winning multiple golds each time. Long considered retiring after Rio in 2016, but she stepped back and remembered why she loved the sport, and is determined to come back stronger and faster than ever before.
To learn more about Rico Roman, Brad Snyder, Jessica Long and all of the other Team Toyota Paralympians and Olympians, visit toyota.com/team-toyota. For the most up-to-date information, follow Team Toyota on Instagram @TeamToyota and stay current on their schedules and track their competition results.
This is a paid partnership between Team Toyota and Philadelphia Magazine's City/Studio
---