Your Definitive Guide to Retirement and Senior Living in Philly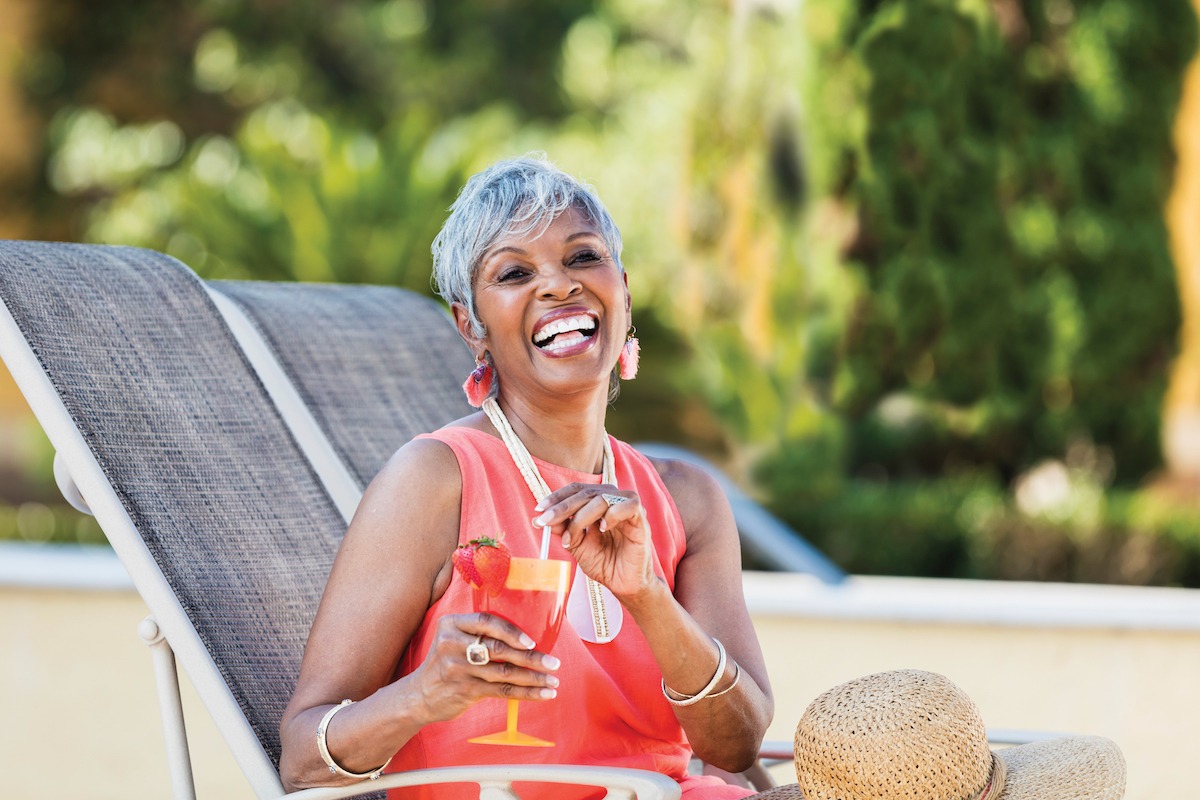 Stay happy and productive no matter what life throws your way with Philadelphia magazine's all-encompassing Guide to Aging Well. Whether you're looking for local senior living resources or interested in exploring the world (virtually, of course), make the most of your time spent at home with these tips. Plus, take a look at the Philadelphia area's top providers of home health care, assisted living and more using Find It Philly.
How to Find the Right Senior Living Community
Options for senior care have never been more abundant. From Center City condos to bucolic suburban neighborhoods, the Philadelphia region has a wide variety of options to fit nearly any lifestyle. The number of wonderful choices, however, can lead to an overwhelming decision.
Start by making a list of what is most important to you and why you're considering making a move in the first place. Do you need frequent medical care? Do you enjoy a lot of social interaction? Are you ready for a more maintenance-free lifestyle? Communities offer differing levels of care and every community also has its own personality. You want to make sure the one you pick matches yours so you feel right at home. From there, you can decide on the type of community to narrow your search. Here, we break down the four main categories of senior living.
Independent Living: Not all senior living means giving up your independence. Some active retirement communities offer all of the benefits of living on your own without some of the stressors—such as yard maintenance or even cooking all of your own meals. Many function like mini college-campuses and offer activities way beyond bingo—think barre, craft brews and volunteer opportunities. If you're looking for lower-stress living with built-in community, but don't need help with your daily activities, independent living may be the best fit.
Personal Care: For someone who needs some assistance with daily life but doesn't need constant medical care, personal care homes strike the right balance. Also called residential care homes, they provide more support and individualized care than independent living but typically still have a fun social calendar of events.
Skilled Nursing Facility: Skilled nursing communities offer 24- hour care for seniors who need regular help with meals, mobility, activities and their health. These communities have medical staff on-site at all times. Some also specialize in a certain area of care, such as memory loss, including Alzheimer's and dementia. Because of the high level of medical and personal care, private skilled nursing communities are generally costly.
Continuing Care: Many facilities now offer multiple stages of care, allowing you to live as independently as you want for as long as you can while offering higher-care options if you need them. With continuing care communities—also called life plan communities—you can start out with your own home and move into parts of the community that offer more assistance or medical attention later on. They're a good option for someone who wants to ensure they'll be able to stay in place as they age, or for couples who want to stay close but have differing needs.
Virtual Attractions You Can Visit From Home
For recent retirees, this next phase of life might not look exactly like you had hoped due to the coronavirus pandemic. Dreams of laying on the beach, strolling through museums or attending performances may have been dampened due to continued social distancing measures. However, many of Philadelphia's foremost cultural institutions like the Philadelphia Museum of Art and the Annenberg Center for Performing Arts have created online versions of their in-person experience at little to no cost that will keep you safely entertained this fall.
Virtually stroll through the Philadelphia Museum of Art.
Over the past six months, the Philadelphia Museum of Art has created free online versions of more than half of its in-person collections, with new additions each week. Some of their most notable virtual offerings include their historical "Artful Adornment" collection which highlights different styles of necklaces throughout the ages, as well as their Elizabeth Catlett collection, which explores race, class and femininity. And for those who are fans of PMA's annual craft show, don't miss out on this year's virtual version of the event happening November 6-8.
Watch a ballet performance from your couch.
Through November 6, Annenberg Center for the Performing Arts is promoting full-length, virtual performances of Les Ballets Trockadero de Monte Carlo that you can enjoy from your living room. The performances of this all-male, comic ballet will bring a smile to your face during this trying time. Fans can also enjoy exclusive interviews with the performers and archival footage on their YouTube channel.
Support a historic local theater with movie rentals.
Even Bryn Mawr Film Institute, housed in a nearly century-old building, has never seen a year quite like 2020. However, the iconic Main Line movie theater has adapted and is offering a collection of movies to rent from home called "Theater 5" to support their staff while the theater remains shut down. Some of the offerings include the documentaries John Lewis: Good Trouble, Marley and Olympia.
Escape your surrounding with international wine lessons.
Just because you may be stuck at home doesn't mean you have to surrender your happy hour. The Philadelphia Wine School is offering a range of online courses taught by the same sommeliers who instructed their in-person classes. You can order the corresponding wines in advance and pick from a variety of hour-long classes that detail the types of wines native to countries like Italy, South Africa, Germany and Austria.
Enjoy a brew and brain stimulation.
Although your college days are well behind you, that doesn't mean you should stop learning. Profs and Pints democratizes higher education by setting up casual classes led by college professors in a bar setting for about $10 a person. They've shifted their operations online this year so interested guests can watch the lectures from anywhere. Tune in for discussions on topics from "Exploring the Psychopathic Brain" to a review of the musical Hamilton.
Immerse yourself in botanical beauty.
With more than 1,000 acres of botanical gardens, Longwood Gardens is a prime destination all year long. However, if you want to avoid the crowds, you can still get a taste of their beautiful gardens with their plant-themed online workshops and classes on topics like orchids, aquatic plants and floral design. The classes range free to up to $200 per course.
See our full Guide to Aging Well and prep yourself and your loved ones with the tools needed to live a long and fulfilling life. For next steps, use Find It Philly to look up everything from nearby active adult communities to local nursing and rehabilitative care.
This is a paid partnership between Philadelphia magazine and Philadelphia Magazine's City/Studio
---