3 Takeout and Catering Options You Didn't Know You Needed to Make Every Occasion a Breeze
Take something off your plate by allowing someone else to fill it. Front Street Cafe in Fishtown is making everything from tomorrow's lunch to Thanksgiving dinner a whole lot easier with its catering and to-go packages. With plenty of health-focused and vegan-friendly options to choose from, it's a break from cooking and cleanup that you'll never feel guilty about. Treat your friends, family and yourself to some good-for-you grub with the three catering options below.
A Takeout Lunchbox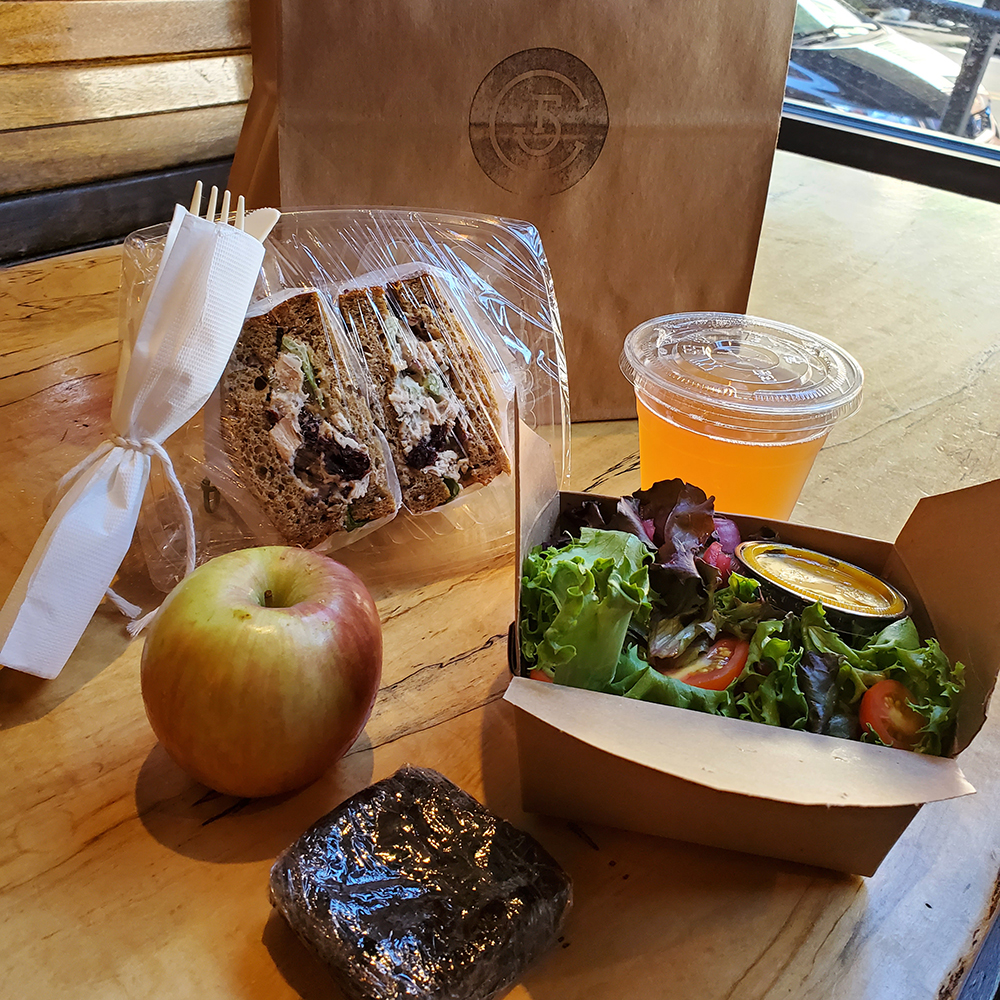 Break out of your lunch rut by pre-ordering a special meal deal that won't slow you down.
"Our boxed lunch program offers a lighter and more health-conscious approach to takeout," says Mick Hally, general manager at Front Street Cafe. In addition to a sandwich, each boxed lunch comes with a house salad, seasonal fruit and dessert tucked inside. Try one of Hally's favorites, the FSC BLT with applewood bacon, Boston bibb lettuce, jalapeño-tomato jam and chive cream cheese on multigrain bread. The balsamic-marinated roasted vegetable sandwich also tops his list of must-haves. Like everything else on the menu, the sammies skip heavily processed ingredients that can intensify the urge to take a nap after lunch. "They offer just the right amount of energy and flavor to power through the rest of your day," Hally says.
Feeding a bigger crew? You can also order crowd-pleaser platters from the catering menu, which are perfect for both corporate and personal occasions. Whether serving school-day lunches to kids or treating frontline workers to a hearty meal, the catering team can do it all with advance notice. Either way, place your order ahead of time by emailing contact@frontstreetcafe.net or submitting a request on the Front Street Cafe website.
A Luxury Picnic Experience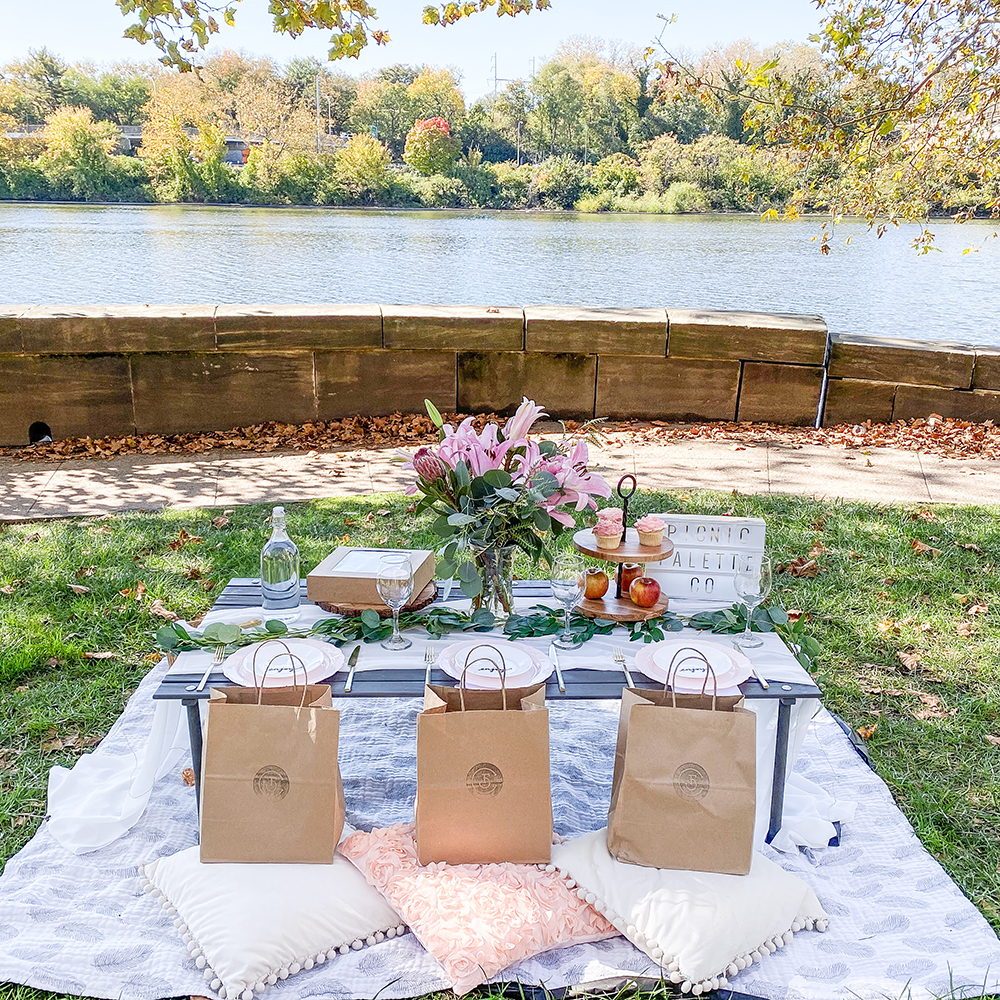 Elevate your date night, birthday dinner or special celebration with Picnic Palette Co., a Philadelphia events company specializing in alfresco meals catered through Front Street Cafe. Simply choose a theme and pick the time and place, whether it's your own home, a local park or another venue.
The event planners will do all the rest, like organizing the menu, set-up and break-down. Each picnic tablescape comes equipped with plush pillows, tableware, fresh flowers and bottled water plus any add-ons you choose, like Bluetooth speakers or a Polaroid camera. Even though celebrations may look a little different right now, this intimate experience is one you'll cherish. To learn more about how to book, visit www.picnicpalette.co.
A Full-Blown Thanksgiving Feast
Take a well-deserved break from cooking this year and let the pros handle your holiday meal. Front Street Cafe will let you mix-and-match the perfect Thanksgiving menu just the way you like it. You can even decide whether you want white meat, dark meat or a combination. If the citrus-brined turkey is not your thing, the lentil-mushroom loaf is a welcome new addition to the holiday table.
"Not being vegan myself, I really enjoy it when we can offer an alternative to a traditional meal that can be enjoyed by everyone, not just vegans," Hally says, "Oh, and any excuse to make and enjoy fresh buttered biscuits and cornbread stuffing is a winner."
Other entrée options include vegan three-layer lasagna and herb-crusted salmon fillets. The long list of family-style sides runs the gamut from sweet potato mash with coconut milk and maple glaze to roasted Brussels sprouts with wild mushrooms, candied onions and citrus vinaigrette. Leave room for dessert, too. Sit down in front of the football game with either cinnamon-apple crumble, pumpkin-cashew cheesecake or a chef's assortment of cookies and brownies.
Place an order by Wednesday, November 18, to reserve your feast. Pickup will take place on Wednesday, November 25, so you can spend all of Thanksgiving Day with your loved ones.
Whether it's breakfast, lunch, dinner or anything in between, Front Street Cafe has catering options for every occasion. See the full menus and learn more about ordering at frontstreetcafe.net.
This is a paid partnership between Front Street Café and Philadelphia Magazine's City/Studio
---