Got "Sustainability Anxiety"? This Philly Company Wants to Help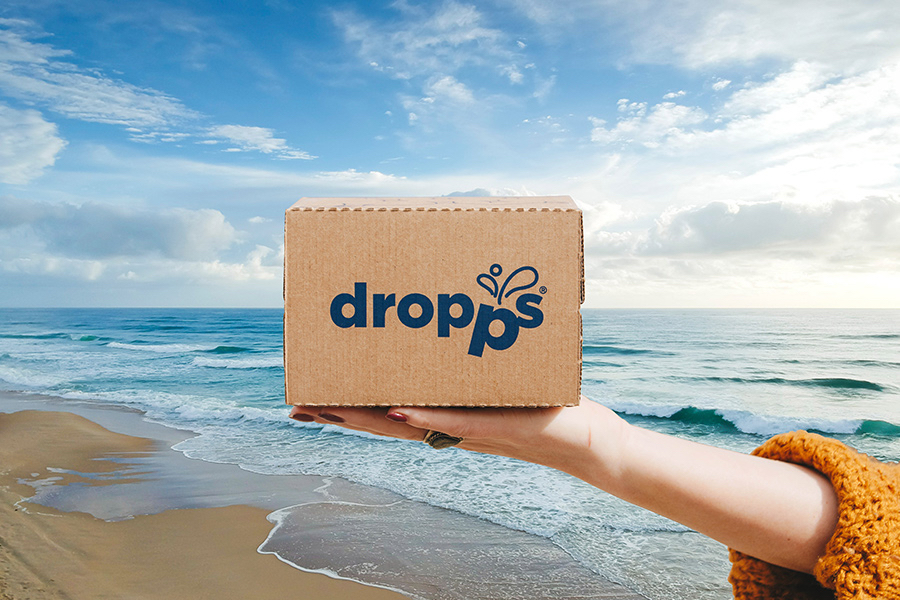 Knowing the hard facts about climate change can make almost every decision and its environmental consequences feel overwhelming — a phenomenon Philadelphia-based CEO Jonathan Propper calls "sustainability anxiety."
"We all want to do the right thing, but we're confronted with all these obstacles," he explains. "If we can deliver an everyday product that doesn't have to be recycled because it can be composted, when consumers don't have to worry about sorting it some special way and know that it's going to leave zero footprint, that reduces the anxiety."
That's the goal with Dropps, a detergent business that started with his family's Conshohocken textile mill years ago. The gentle-yet-effective formula first came about as a way to clean their trademark sweaters, but Propper decided to take measuring out of the equation and developed convenient dissolvable packs. The laundry pod was born. Yep, the little bundles now ubiquitous in the grocery aisle first started on Schuylkill in 2005. It didn't take what he calls "big laundry" long to catch on.
But moving to a direct-to-consumer business model also gave Dropps the opportunity to stake out its space as an eco-friendly alternative. Each laundry pod contains concentrated cleaning power and uses less water, making it twice as light as other options on the market. Carbon-neutral shipping delivers the compact product in compostable cardboard boxes directly to customers' doors. The minimalist packaging eliminates the need for bulky jugs and lids that belong to different recycling categories — if they get salvaged at all. About 68% of laundry detergent bottles do not get recycled, contributing approximately 275 metric tons of plastic waste to oceans and waterways annually, Dropps calculates.
Propper points out competitors lose the incentive to minimize waste when they're attempting to occupy as much real estate on store shelves as possible. So to make that environmental pitch, he stripped down for a (frankly hilarious) viral video ad a few years ago espousing the "naked truth" about laundry.
"Nobody from 'big laundry' is going to take their clothes off and do an ad in a bathtub," he says. "That's one thing they're not gonna copy — for good or for bad."
By putting the emphasis on what Dropps omits — dyes, harsh chemicals, animal testing, excess water, surplus packaging — the brand also hopes to deliver a financially viable alternative to what you'd normally pick up at the store. Most pods start around 17 cents per load. Fabric softener, dishwasher detergent pods and wool dryer balls round out the homecare line.
"Most people think with these premium kinds of products, that they have to pay a price," Propper says. "We think the consumer can have it all. By taking things out that don't serve a useful purpose, we can deliver that price. We don't shortcut the efficacy."
Try Dropps for yourself and eliminate excess plastic from your laundry routine. Shop Dropps now.
This is a paid partnership between Dropps and Philadelphia Magazine's City/Studio
---