A Peek Inside ToBox, Center City's Coolest New Men's Store
Plus, the freebie you'll score this week only.
---
It seemed to happen in an instant: One day, there was a nail salon at 25 South 19th Street. The next, an impossibly cool men's shoe store. The owner, Tung To—you might recognize him from Boyd's; he was in charge of the men's shoe department for four years—admits it was a quick turnaround. He rallied friends to help build out the store. You'll see their handiwork in the reclaimed wood shelving, the industrial light fixture overhead, and that salvaged sliding barn door. Everywhere else, you'll see Tung's impeccable eye for top-notch, best-you'll-find-anywhere pieces (honed during his 15 years in Nordstrom's shoe department): nine top brands of men's shoes, all—with the exception of Frye—exclusive to Philadelphia; along with luggage and belts and, because no men's store now is complete without a local artisanal bent, pocket squares and matching fabric lapel pins handcrafted by Tung's wife.
And in what appears to be a trend among local retailers (see: Mettler's), all the furniture and fixtures are for sale, too. That low-slung mid-century daybed which functions as a try-on station? It can be yours for $3,900. The Sputnik-like table lamp on the front table? $450. (Don't even think about it; it's mine.) Everything from the perfectly worn rugs on the floor to that vintage Saarinen table is for sale. "I love vintage and mid-century. I want people to walk in and feel like they're walking into somebody's home," Tung says. "You always go into a store and say, 'Man, that table is awesome, I want it.' Here you can [get it]."
But you want to know about the accessories. Single monk strap shoes by Di Bianco in a rich, burnished leather ($895; ask about the ridiculous customization options). Handsome, well-crafted and not at all flashy Di Bianco luggage (Frye luggage is coming soon). Gorgeous La Cordonnerie Anglaise loafers handmade in Paris ($575). Made-in-Italy socks by Bugatchi. John Lobb shoes—the premier English-made brand, and really more like a work of art (starting at $900). Casual Sperry Gold Cup shoes (ultra-comfortable, from $155).
The icing on the cake? That built-in shoe shine station in the back of the store (made from reclaimed wood, a midcentury sofa—for sale—and vintage foot stands), where this week, services are totally free. Plus, they do all leather goods repair, which thankfully gives ladies like me even more reason to visit … and beg Tung to open a women's shoe store, too.
---
Photos by Ian Watson.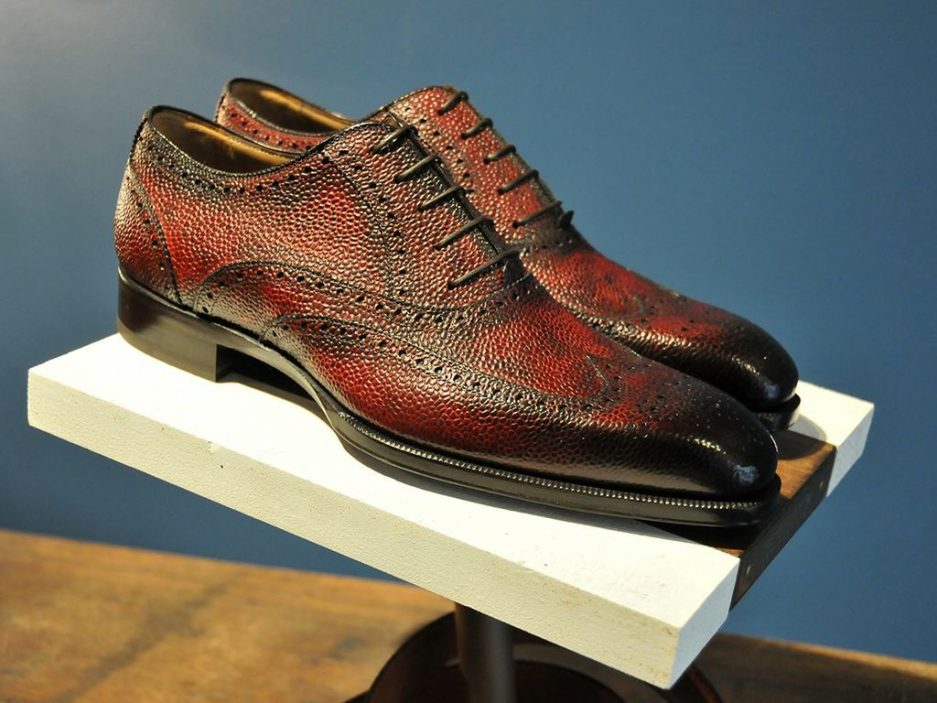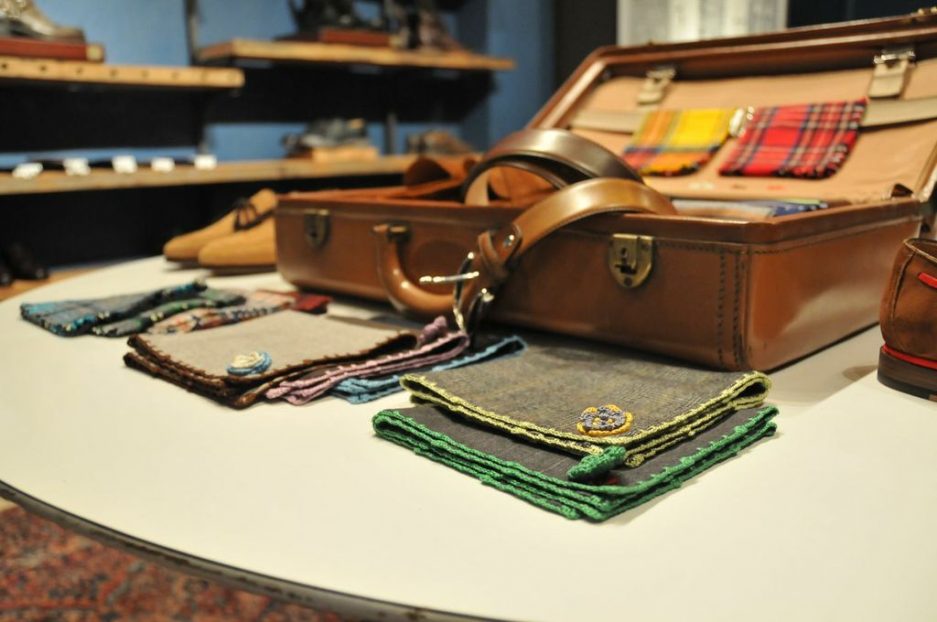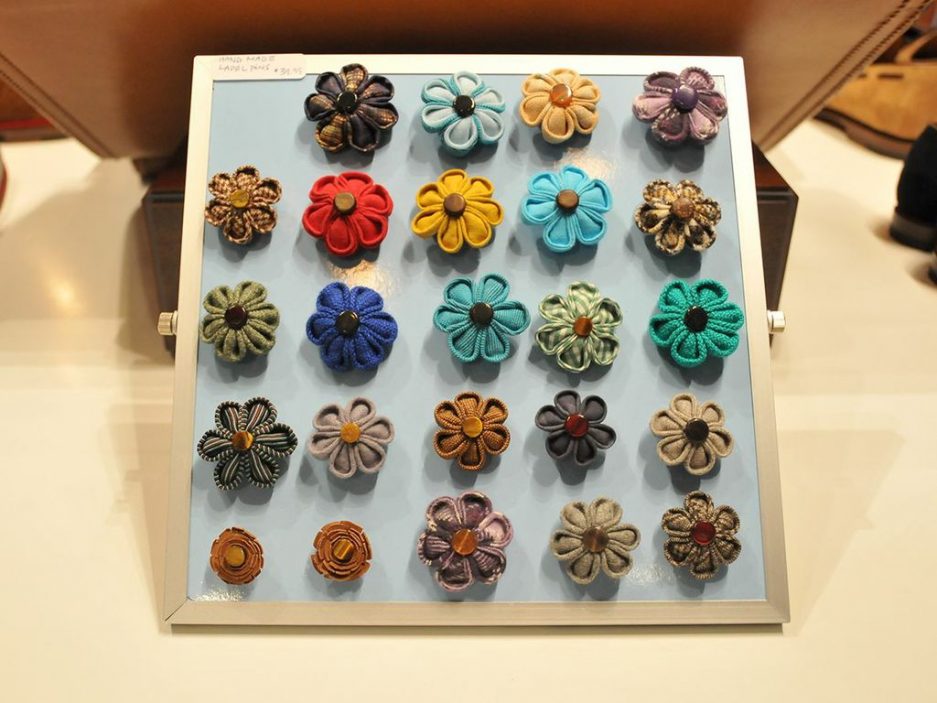 ---
---