Trinity Tuesday: A Gorgeous Mosaic in Queen Village for $275K
Beyond that beautiful Isaiah Zagar mural at the entrance is a totally charming and up-to-date courtyard trinity.
---
They say you shouldn't judge a book by its cover. Yet, with one look upon this trinity's gated entryway, adorned with beautiful mosaics designed by Isaiah Zagar in the 1960s, you will desire to know more about what's inside.
"Small but mighty" feels like the only appropriate way to describe this tiny trinity located in Queen Village. At 769 square feet, it's definitely not for everyone. However, if you are looking for the convenience of living in the heart of the city – and can handle doing so modestly – this home might be exactly what you're looking for.
Enter the large living room through the private courtyard. Wide plank wood flooring and beamed ceilings create an illusion of spaciousness, and an authentic fireplace adds to the historic feel of the home. Separating each level is a traditional trinity staircase, so it might be a good idea to buy your furniture at Ikea.
Also following in traditional trinity fashion, this property has a basement kitchen featuring a one-of-a-kind exposed brick wall and brick floor (oh, and another fireplace). With stainless steel appliances and a trendy tile backsplash, the artistic beauty of this kitchen is a trade-up for its lack of space.
The upper two floors each contain a large bedroom with decent closet space and windows overlooking the courtyard. The only bathroom in the home is on the third floor and features modern updates.
With curb appeal, comfort, historic charm, and access to all the city has to offer, this trinity should be a real contender for any young person or couple looking to plant their roots in Philadelphia.
THE FINE PRINT
BEDS: 2
BATHS: 1
SQUARE FEET: 769
SALE PRICE: $274,900
---
329 Kater St. #B, Philadelphia, Pa. 19147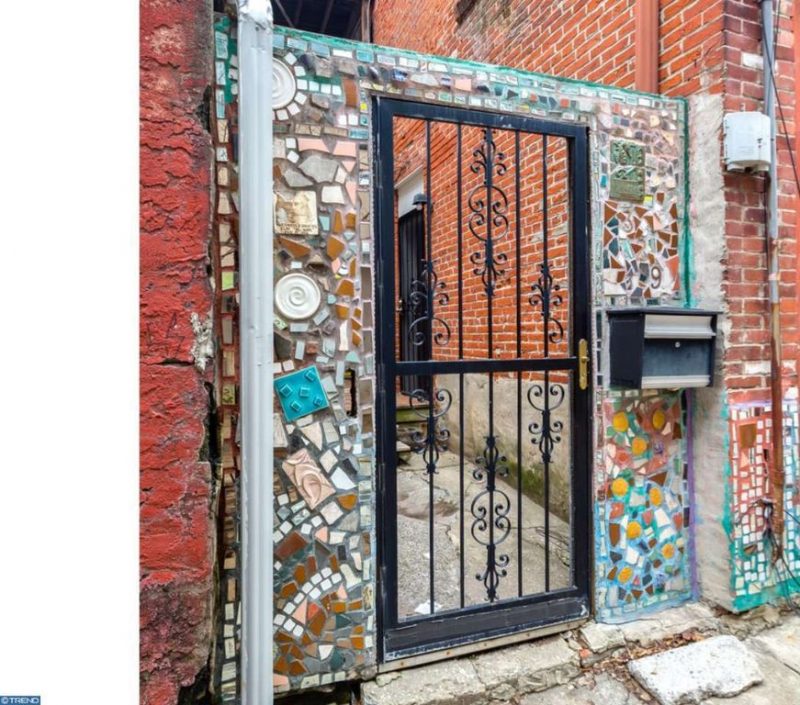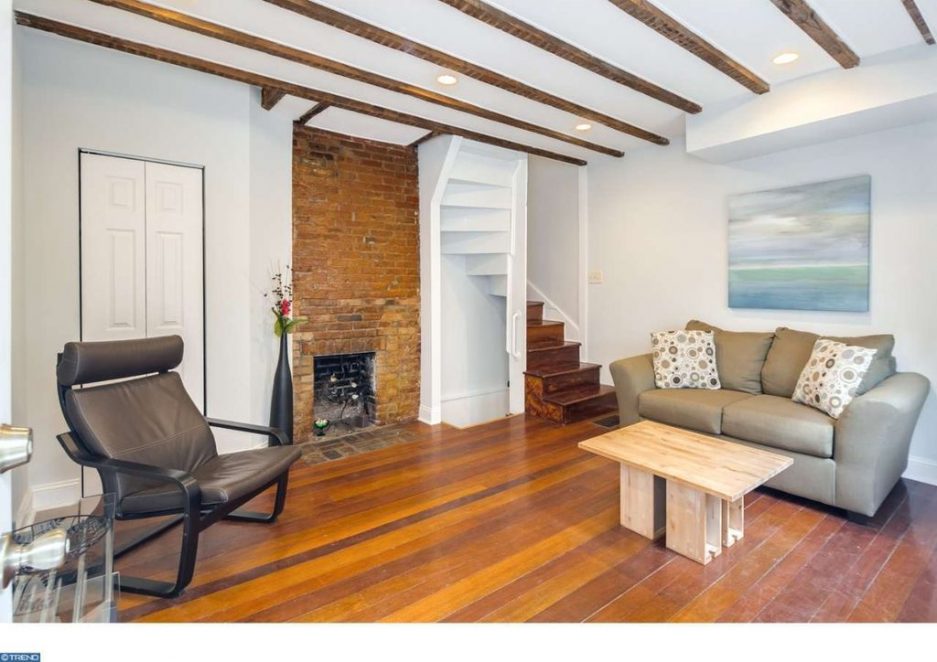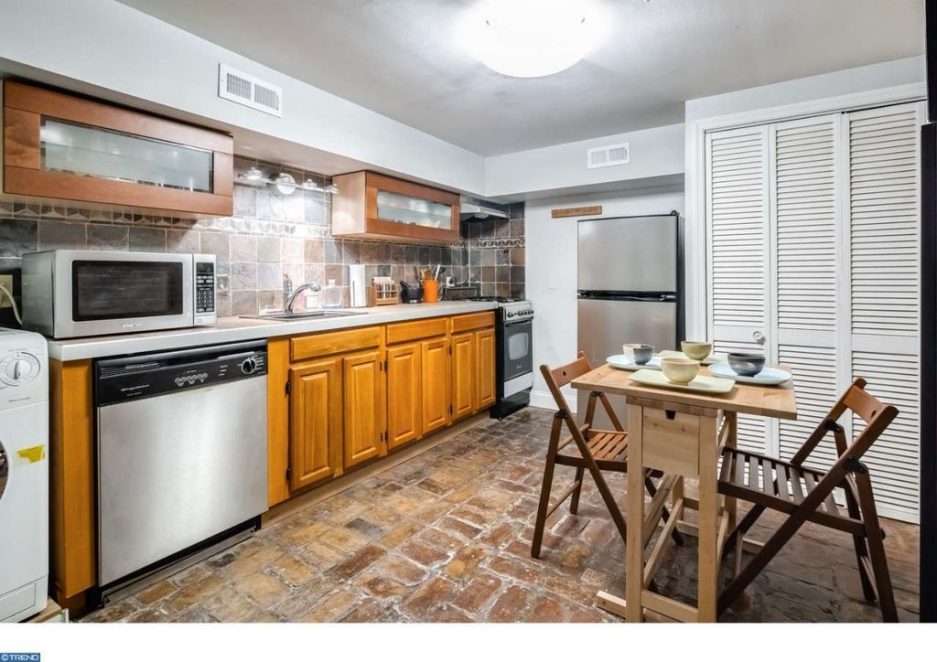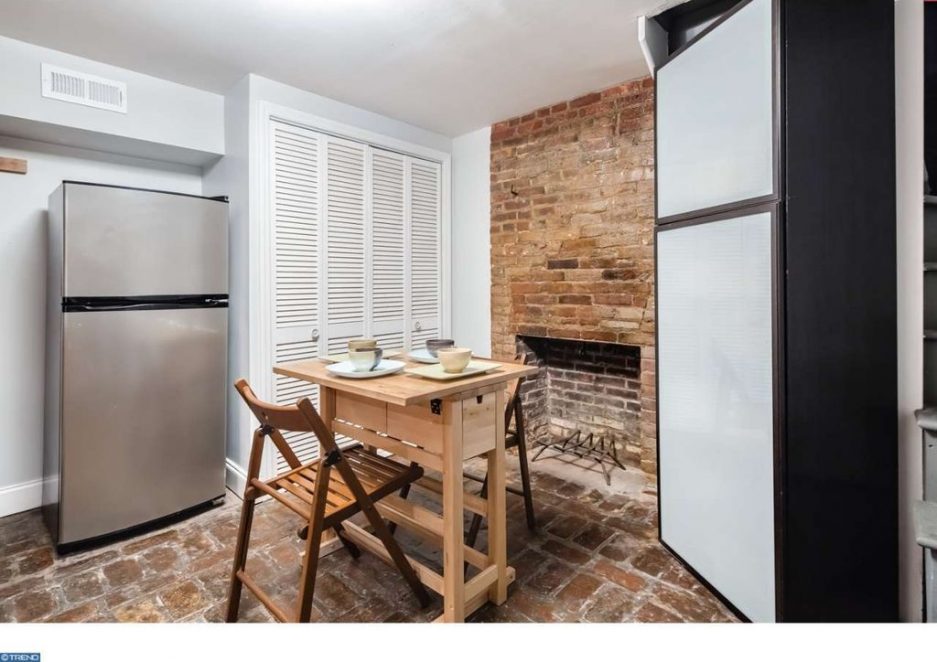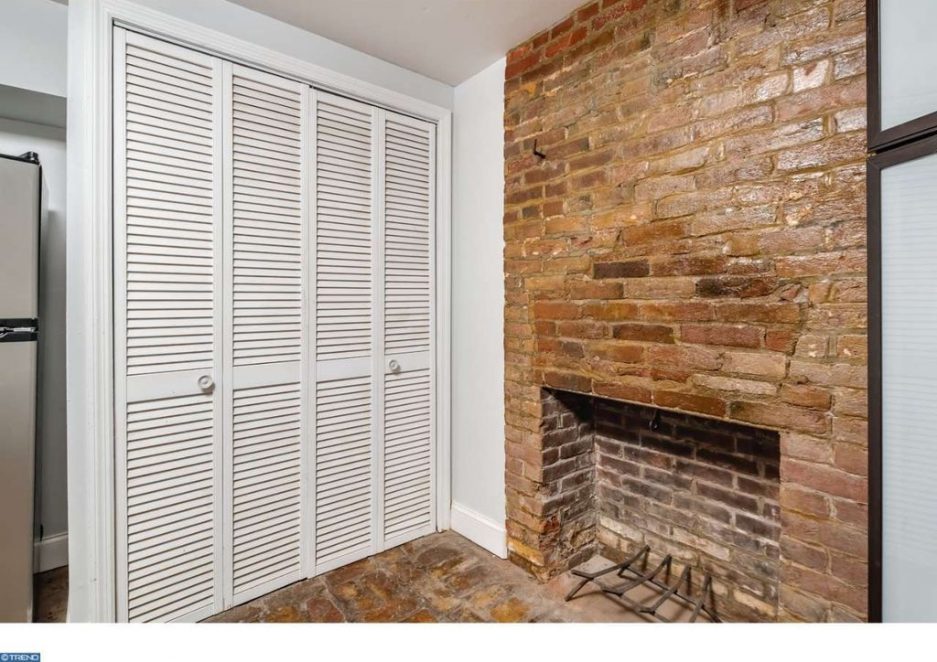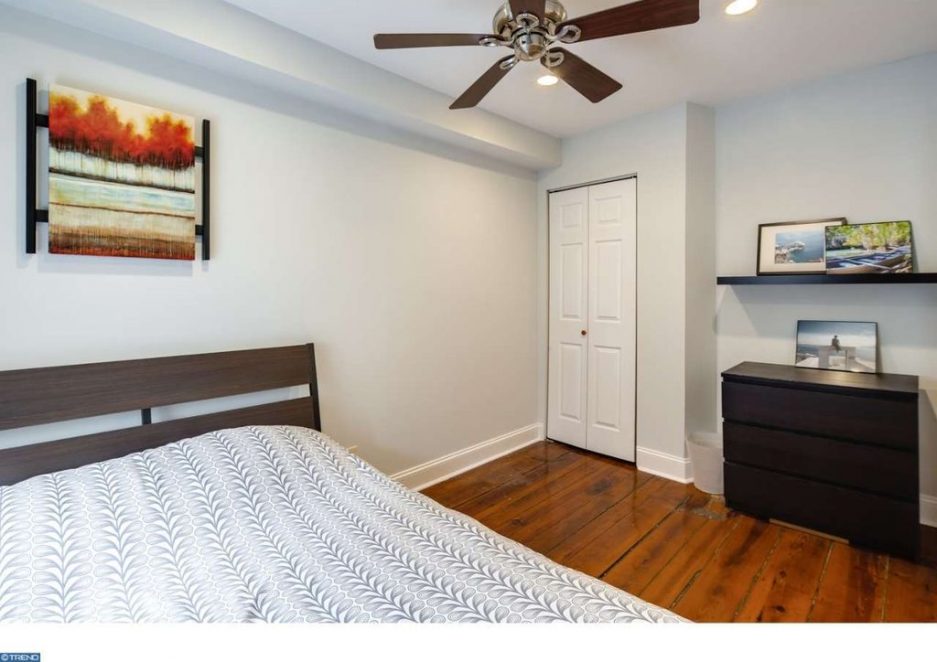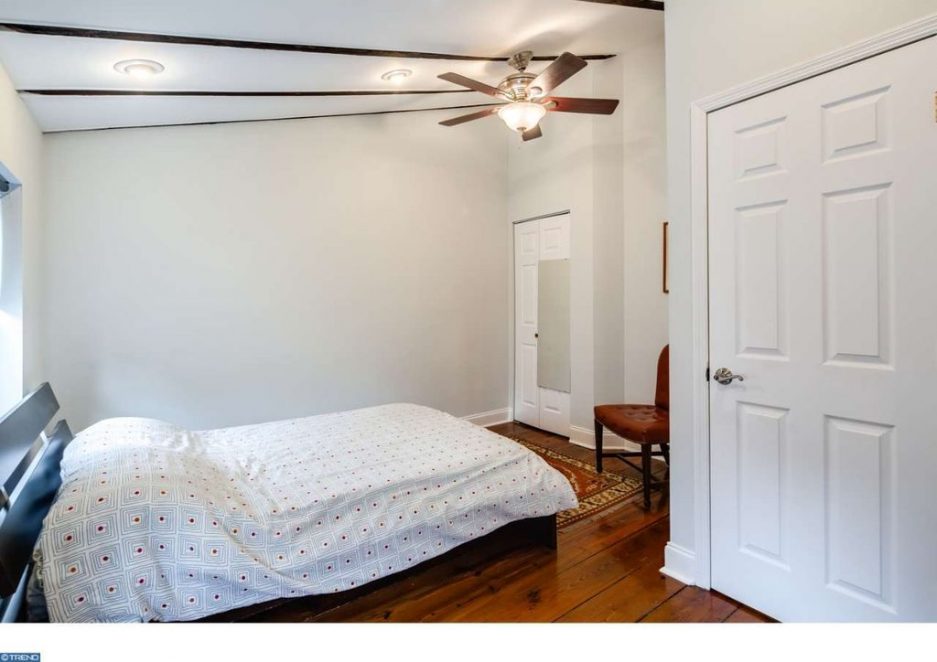 ---
329 Kater St. #B, Philadelphia, Pa., 19147 [Mary Meglio | RE/MAX Main Line]
---
---