Hard Hat Tour: The Bridge
Very little is square about this hip, stylish building, the first high-rise apartment building in the city to obtain LEED Gold certification.
---
Some of 205 Race Street's Old City neighbors wanted a building at Second and Race streets that respected the neighborhood's cornice line.
They got one, only with a tower plunked on top of it.
Others worried about the view of the Ben Franklin Bridge. A hole in that tower preserves it.
And both the neighbors and the developer of the building wish the billboard right next to it would just go away.
Well, you can't get everything you want. But this imaginative green apartment tower gives a lot to both its future residents and its neighbors, as this tour of work in progress should show.
The residents will get amenities of a kind found in few city apartment buildings, including private rooftop terraces they can lease and a green-roofed outdoor commons.
The neighbors will get a sidewalk plaza as well, plus an interesting view of that commons along with new retail space populated by businesses with Old City connections: United by Blue, the clothier and coffee shop currently located just a few doors south on Second Street; Moxie Blue, a high-end hair salon whose owner lives in Old City; and Tuna Bar, a sushi restaurant from the Old City residents who also run Yokohama in Maple Shade.
And the environment (and the city sewers) will get a break thanks to the eco-conscious features that qualified The Bridge, as 205 Race will be known, for LEED Gold certification.
"This is the first high-rise LEED Gold building in the city," said Jeff Brown, the Brown Hill Development partner who led the tour through several of the building's floors.
Another distinctive first: ten percent of the apartments will be affordable, with no distinction between the affordable and market-rate units. "There's no diminution of the finishes," Brown said. "There's no 'poor door' ever. We want to have diversity in our building. We're in a city. Why not?"
The design by the New York-based architectural firm Gluck+ is also distinctive in many ways, most notably for its much-lower-than-normal ratio of 90-degree angles. Interior hallways on the lower apartment floors, for instance, zigzag gently to break the monotony, Brown explained. So do the facades of both the tower and the base.
As the tour proceeded from the retail spaces up to the roof deck, then back down through the apartment floors, we got to see the gradual progress on the units, ending with the furnished models on the second floor.
---
The Bridge: 205 Race Street Hard Hat Tour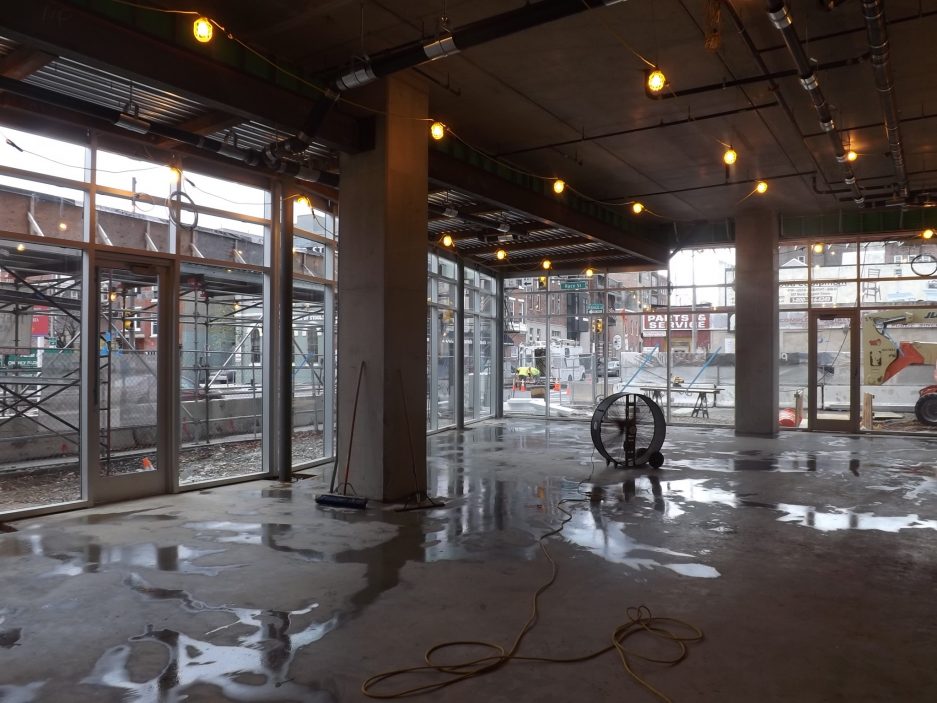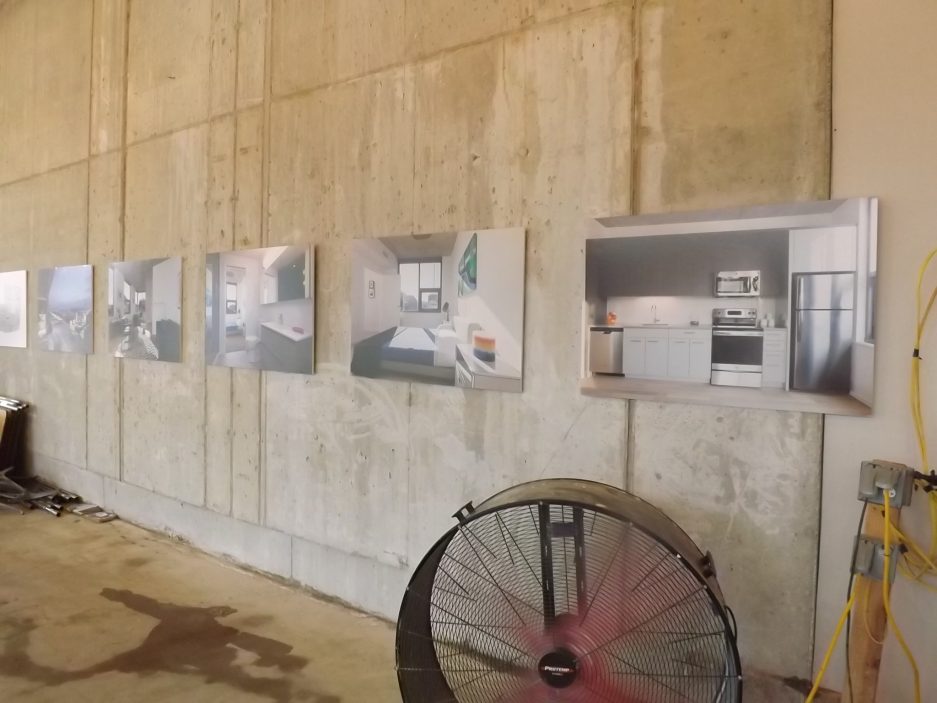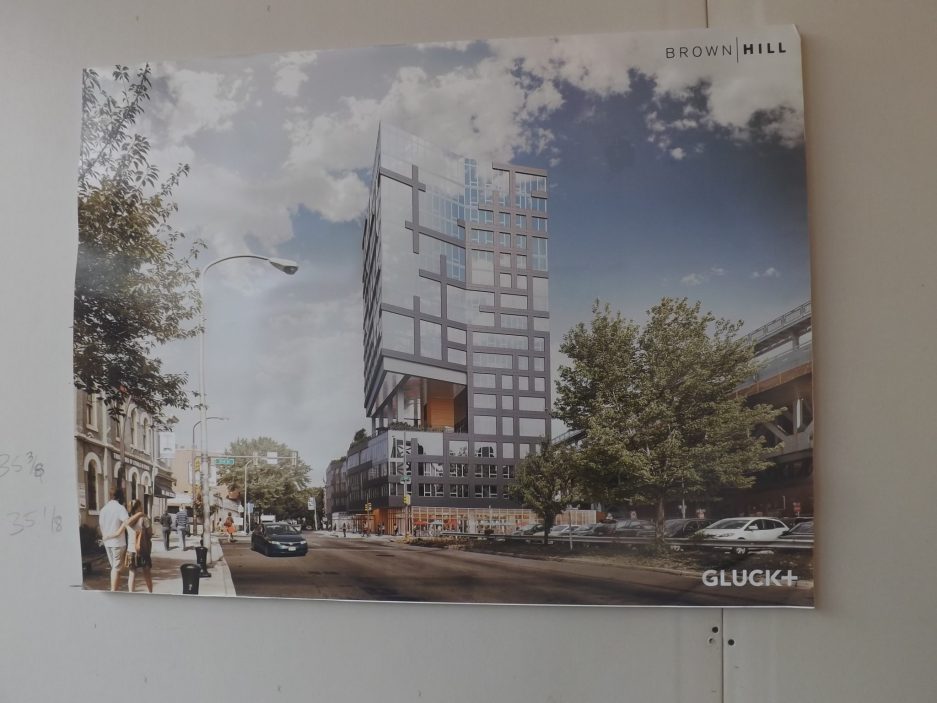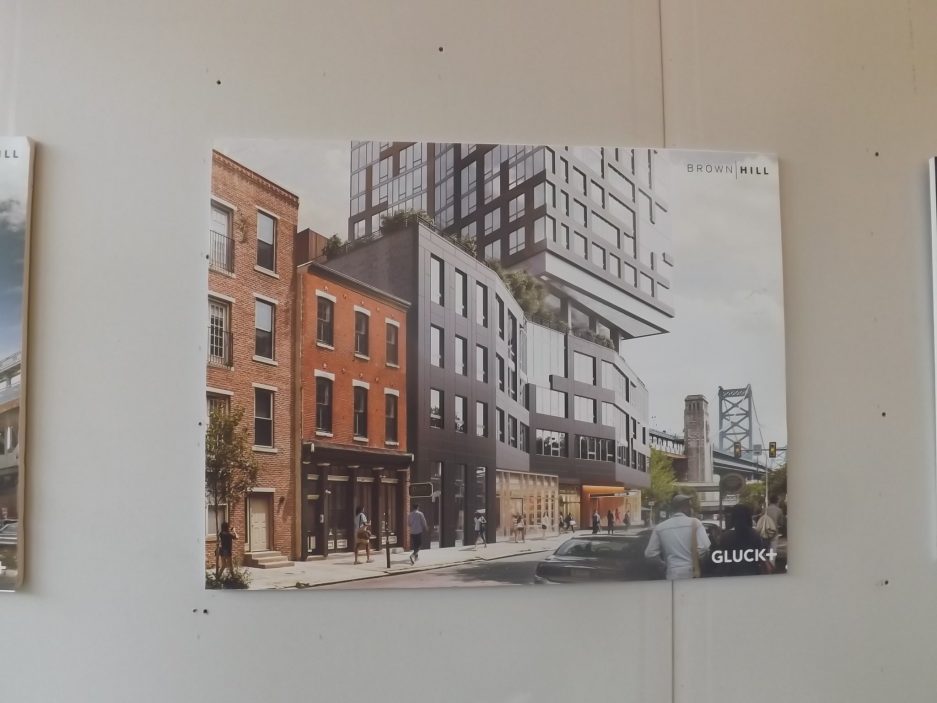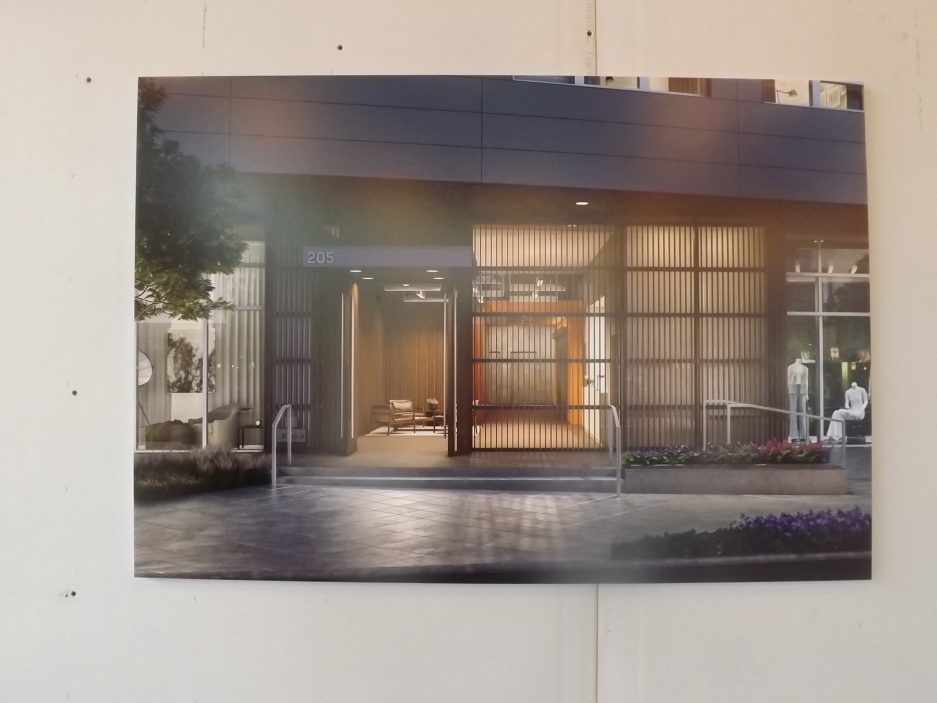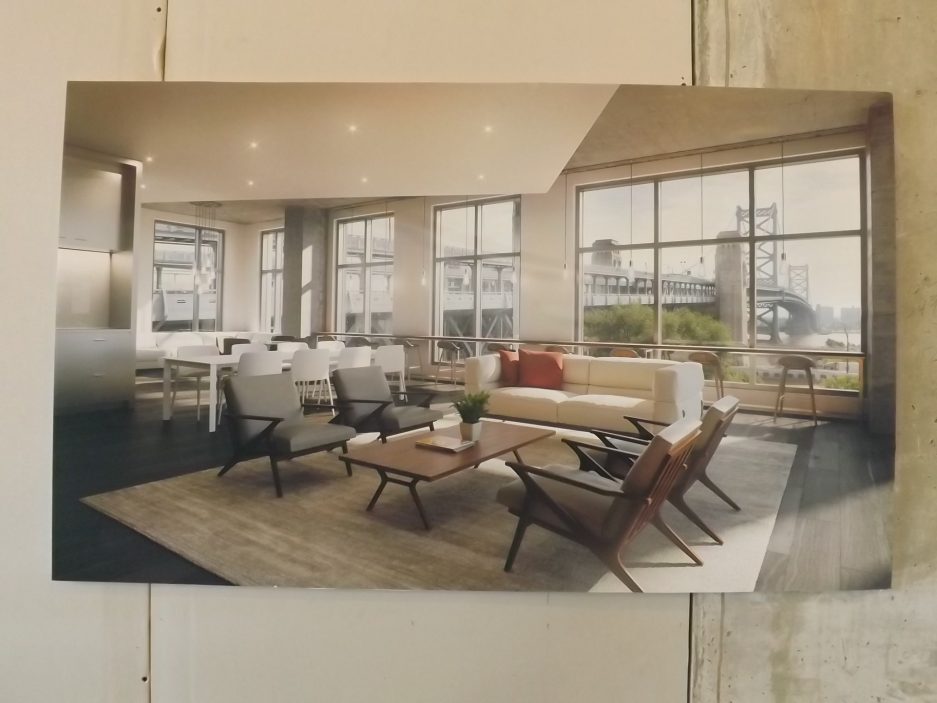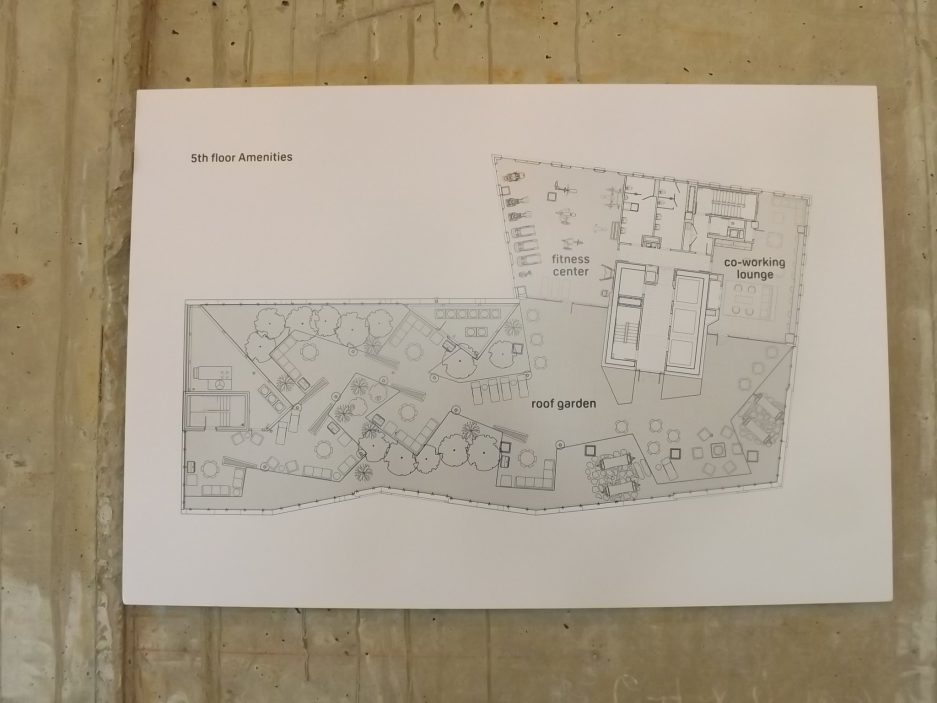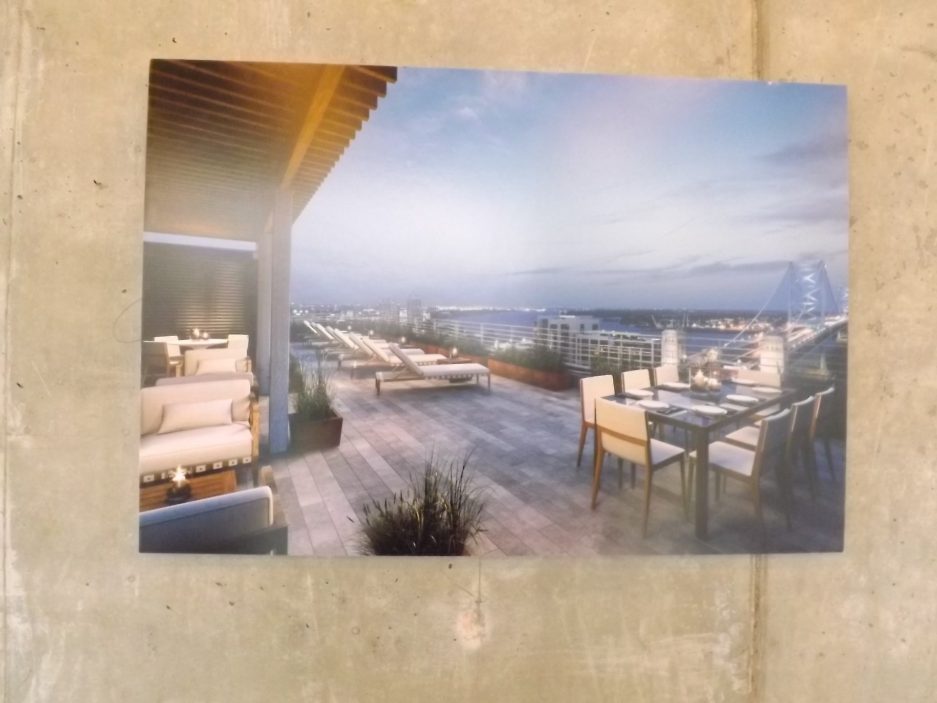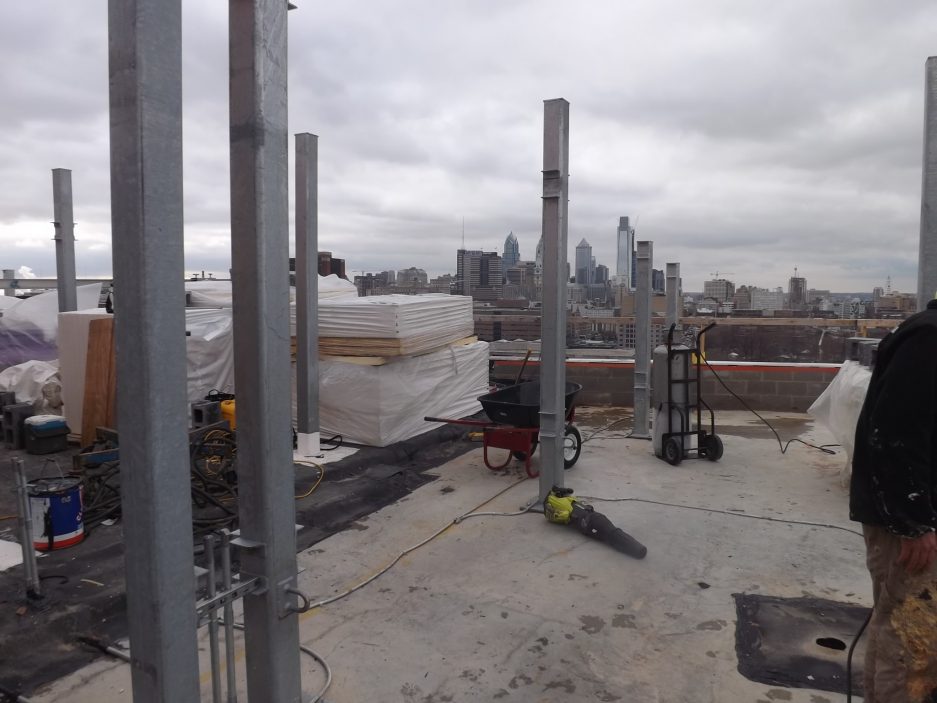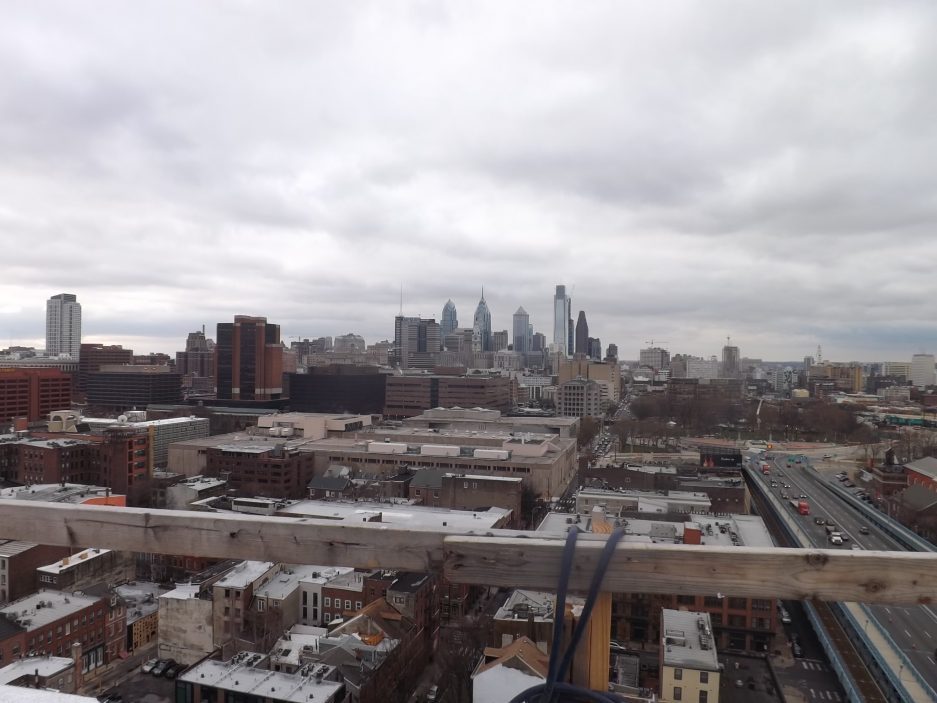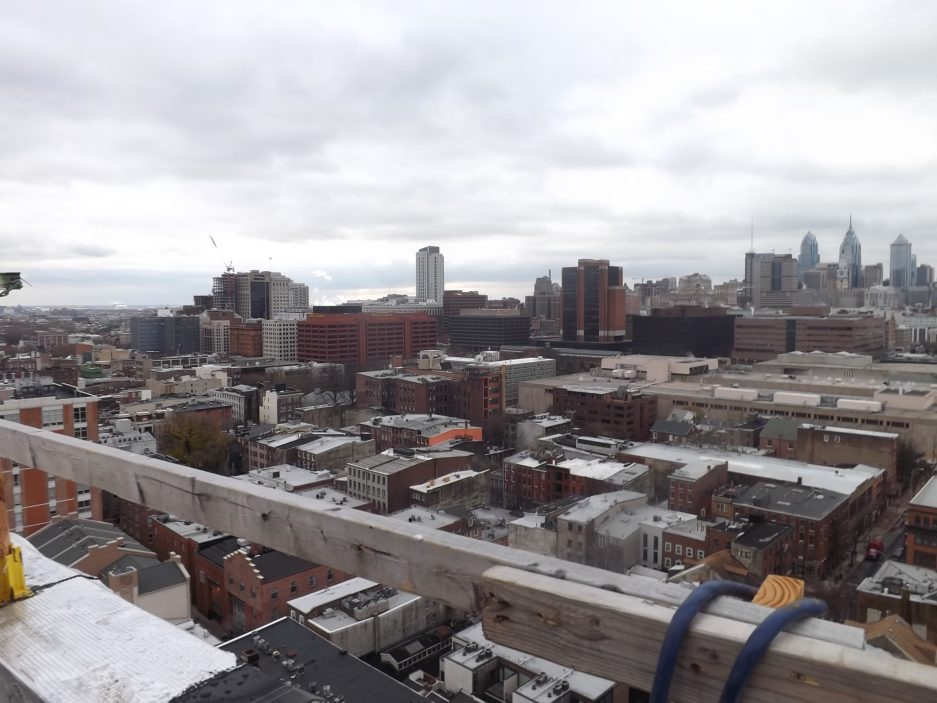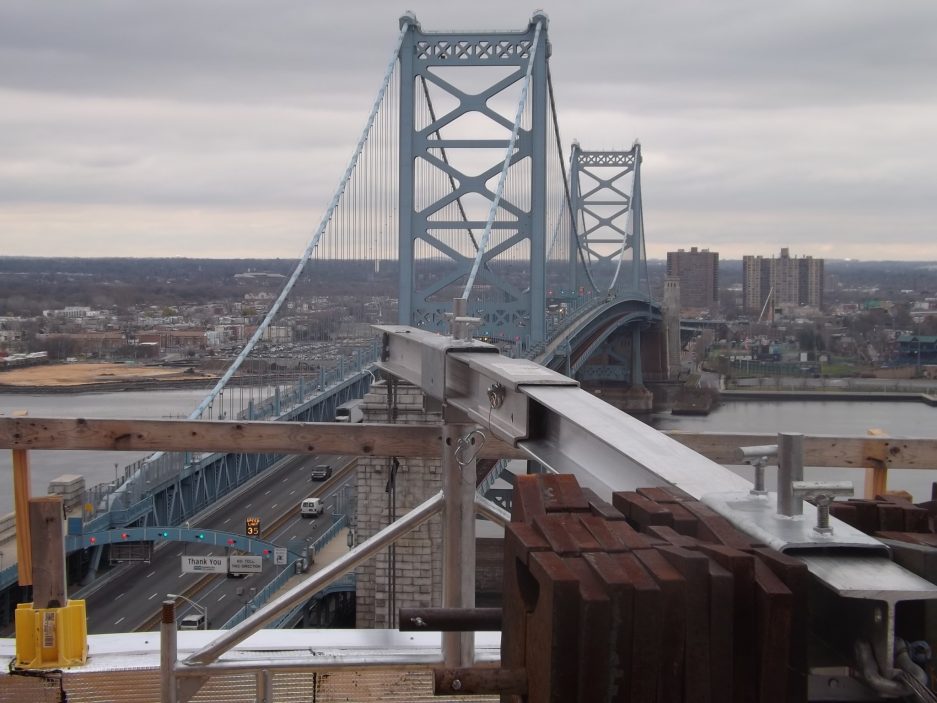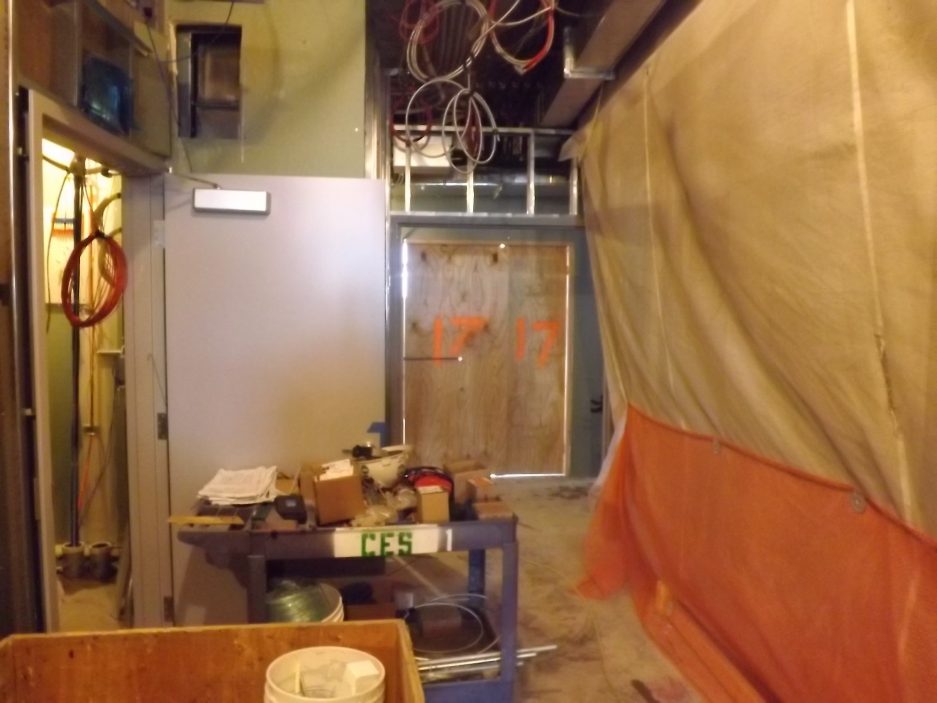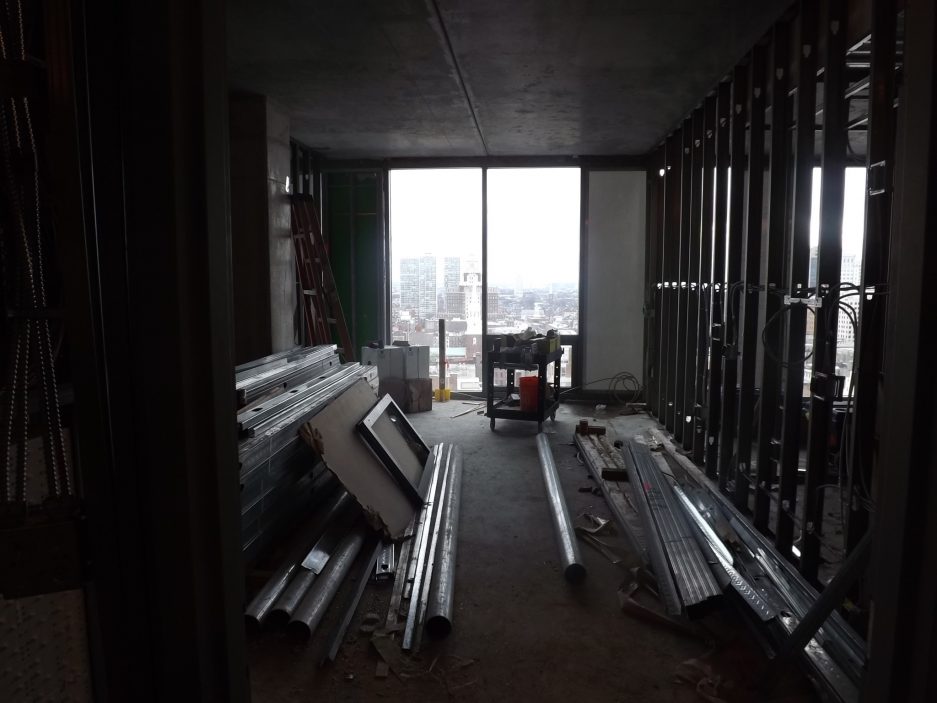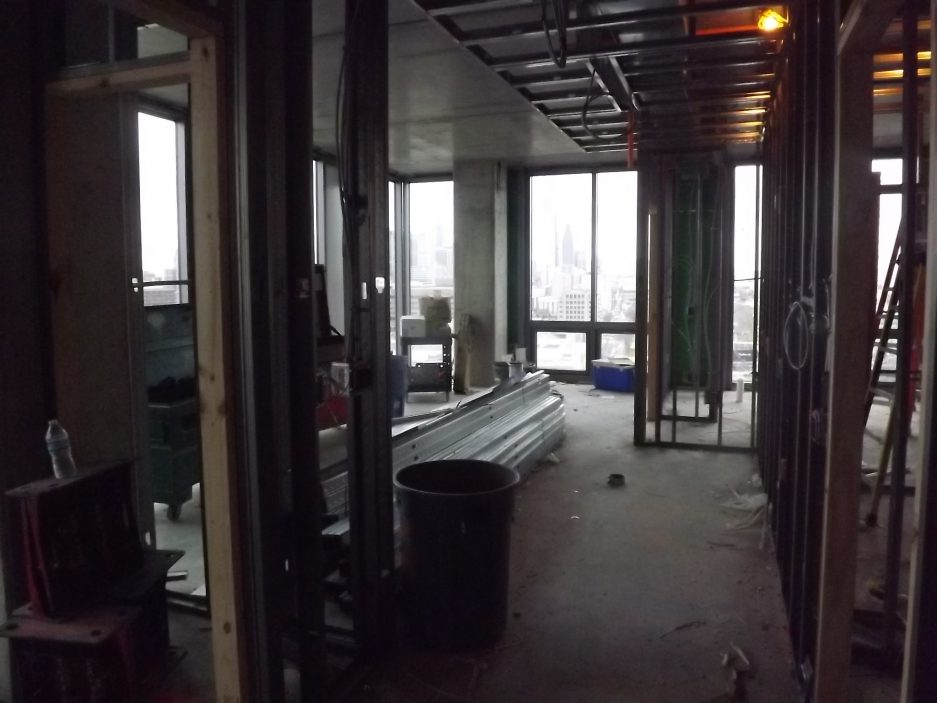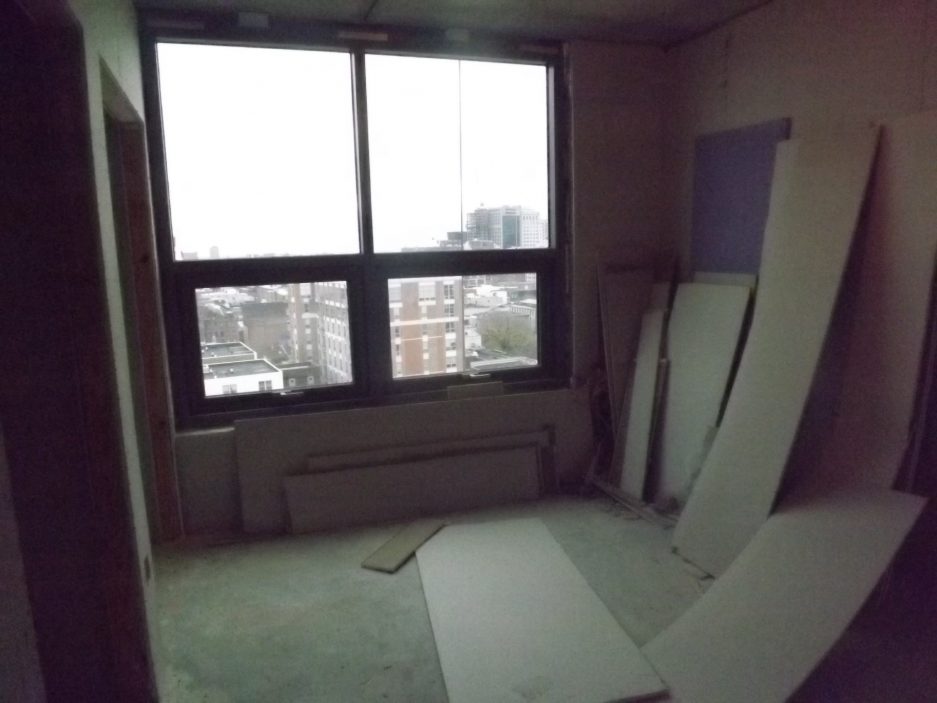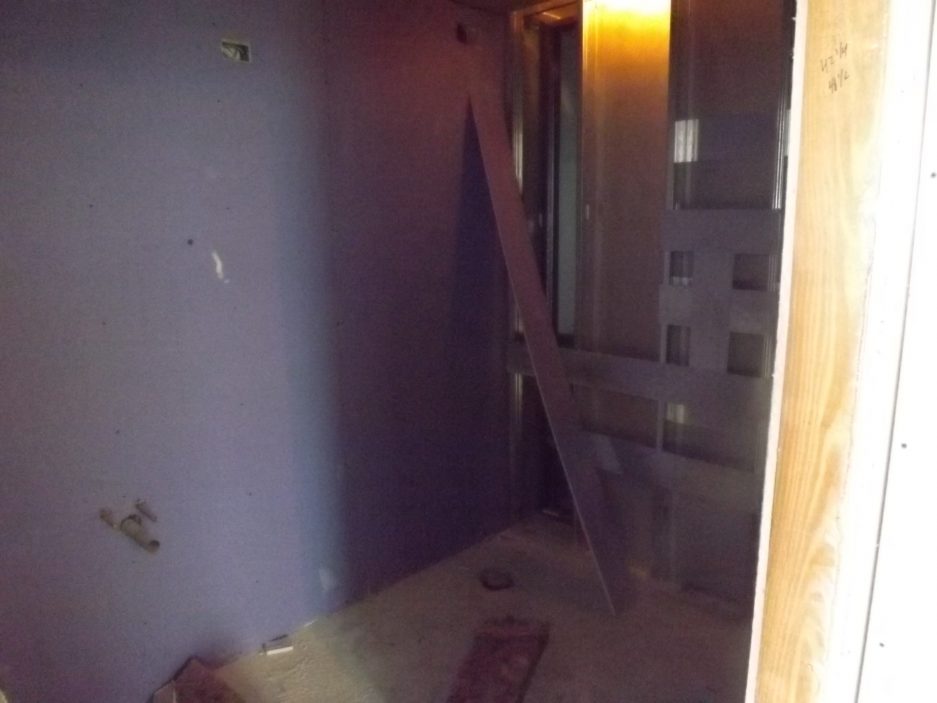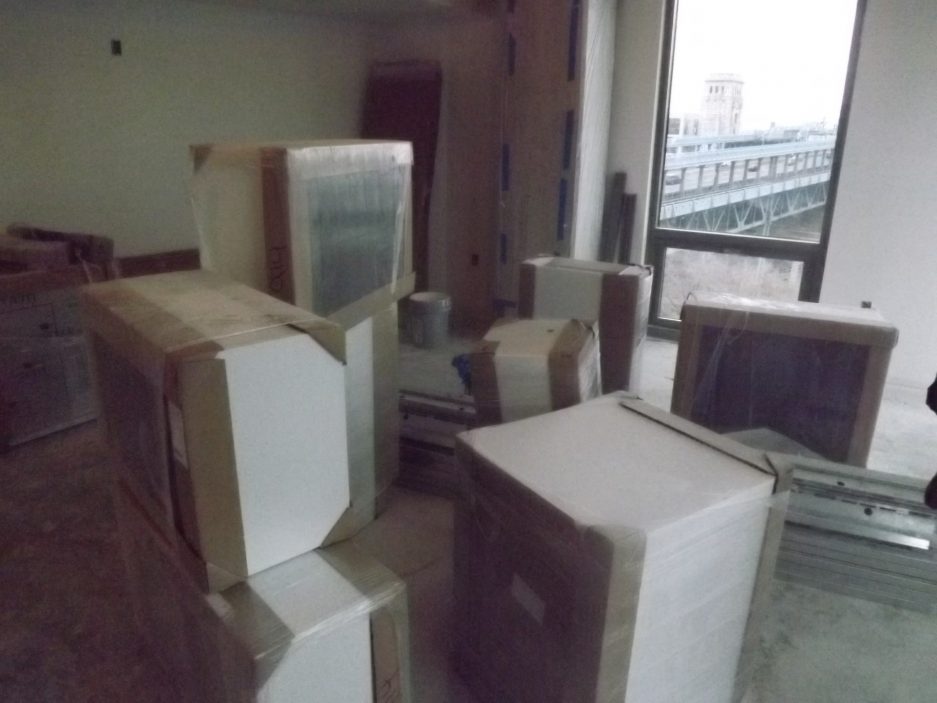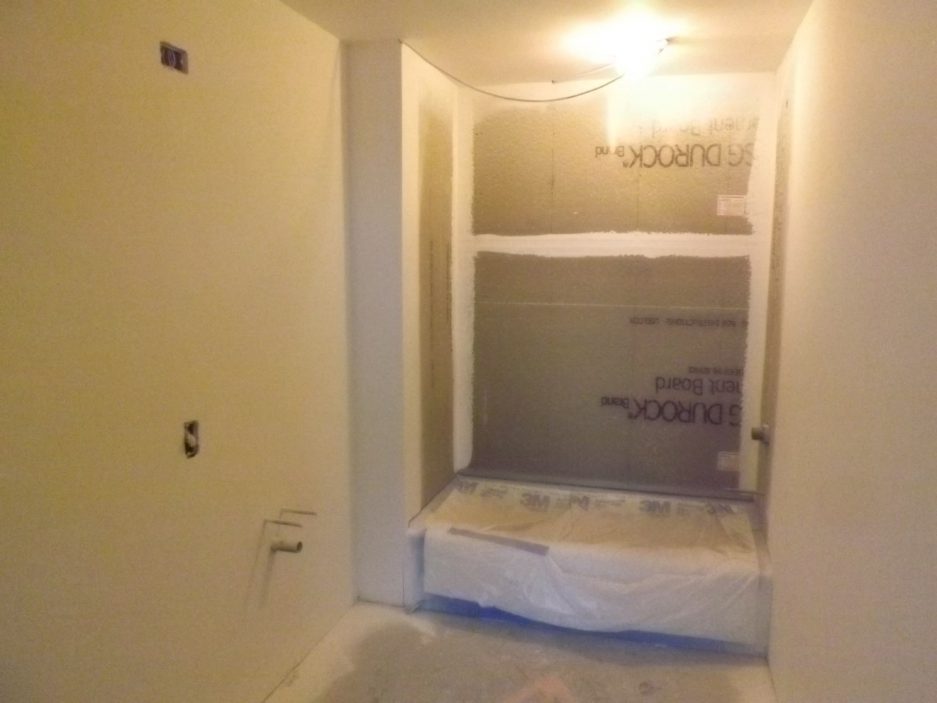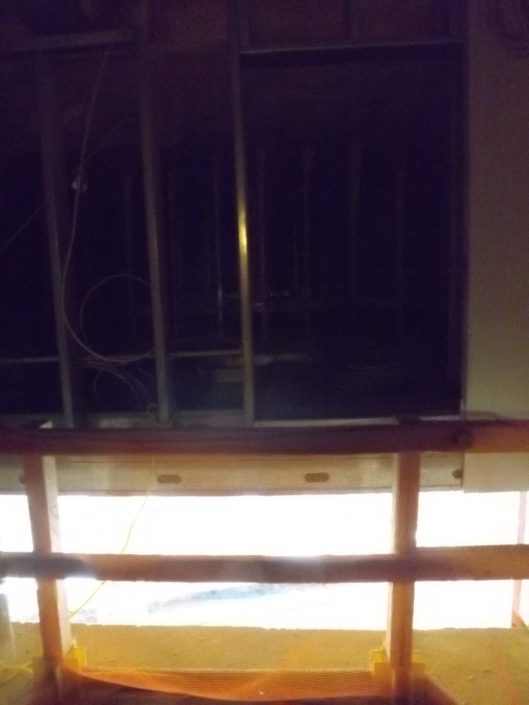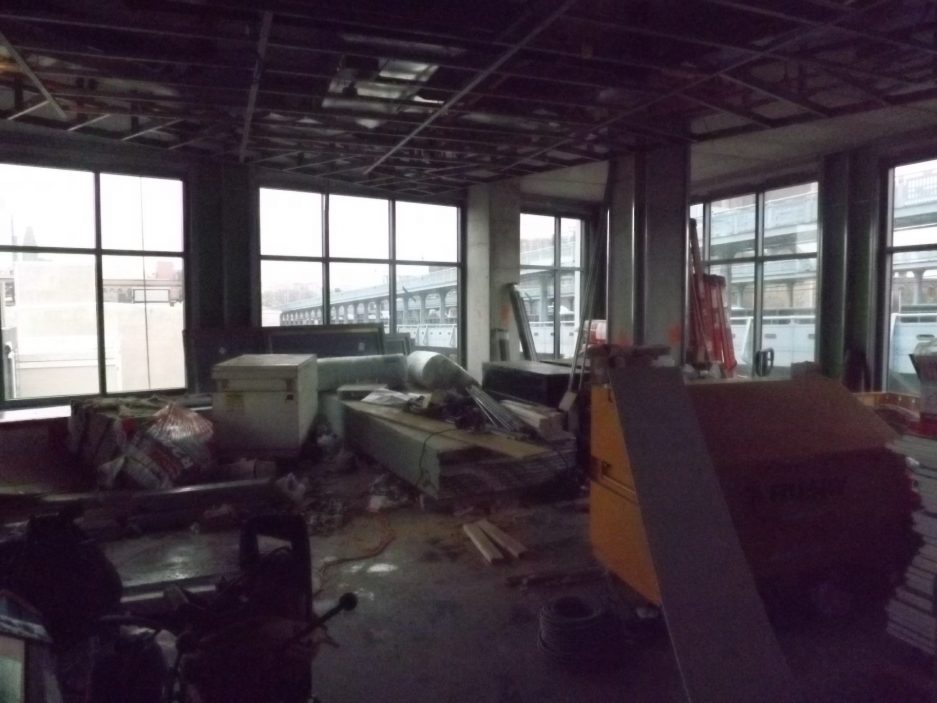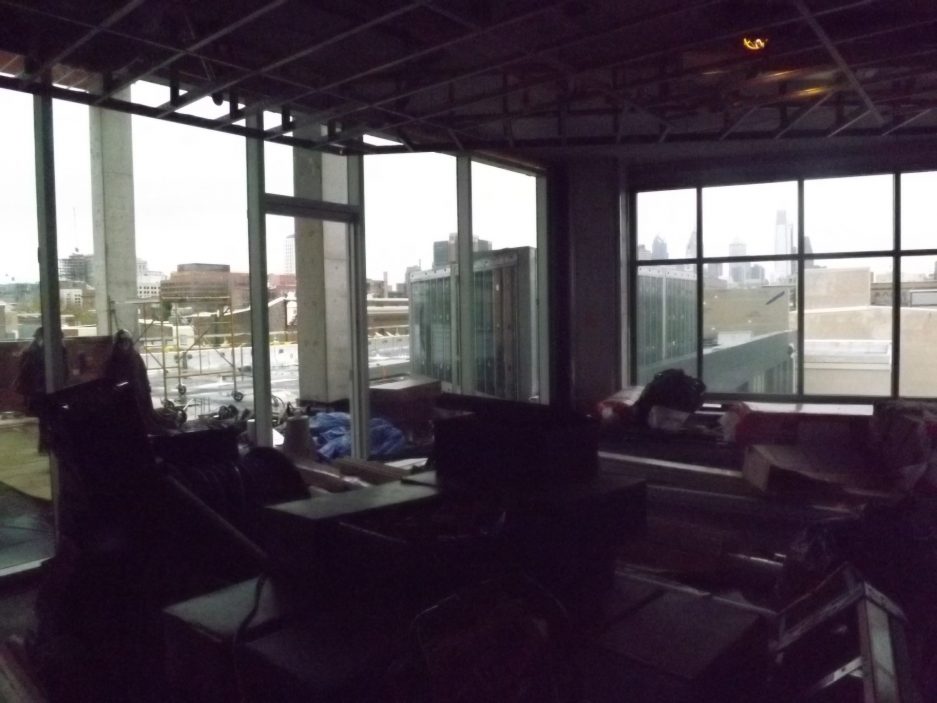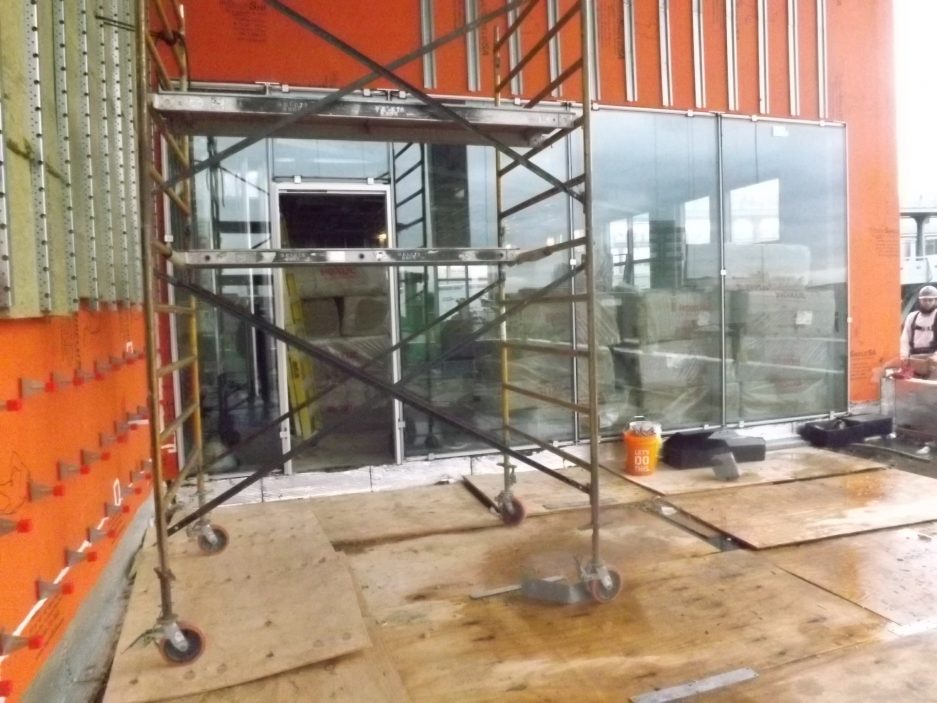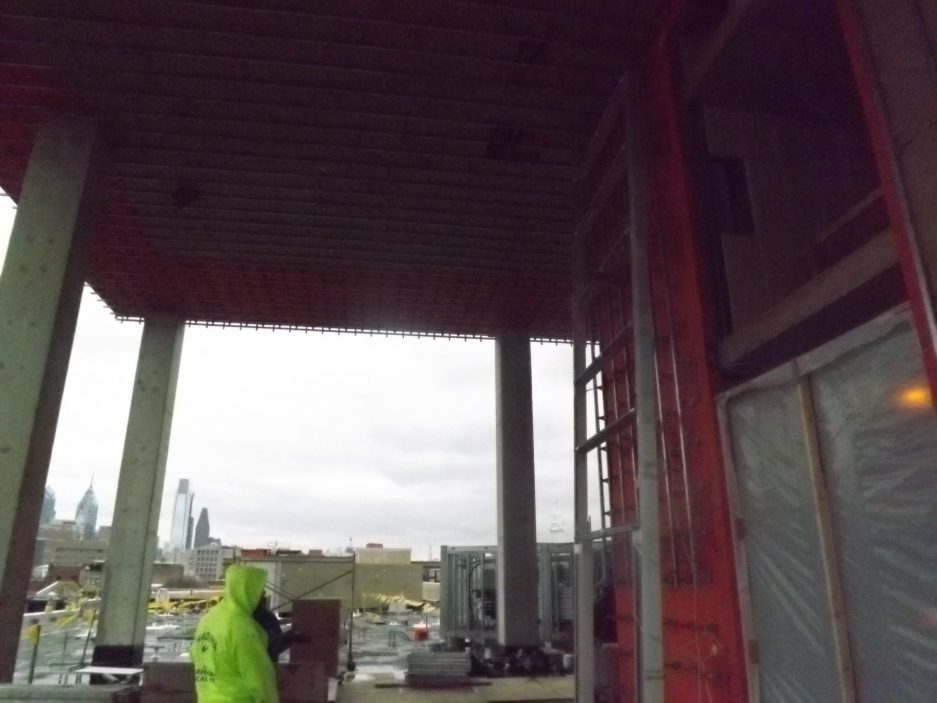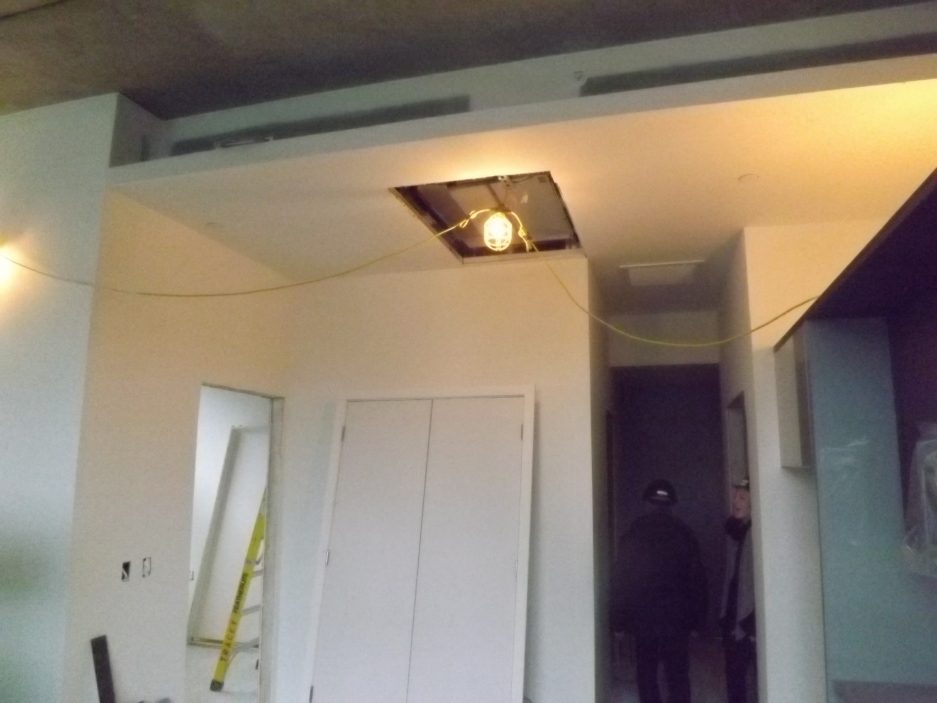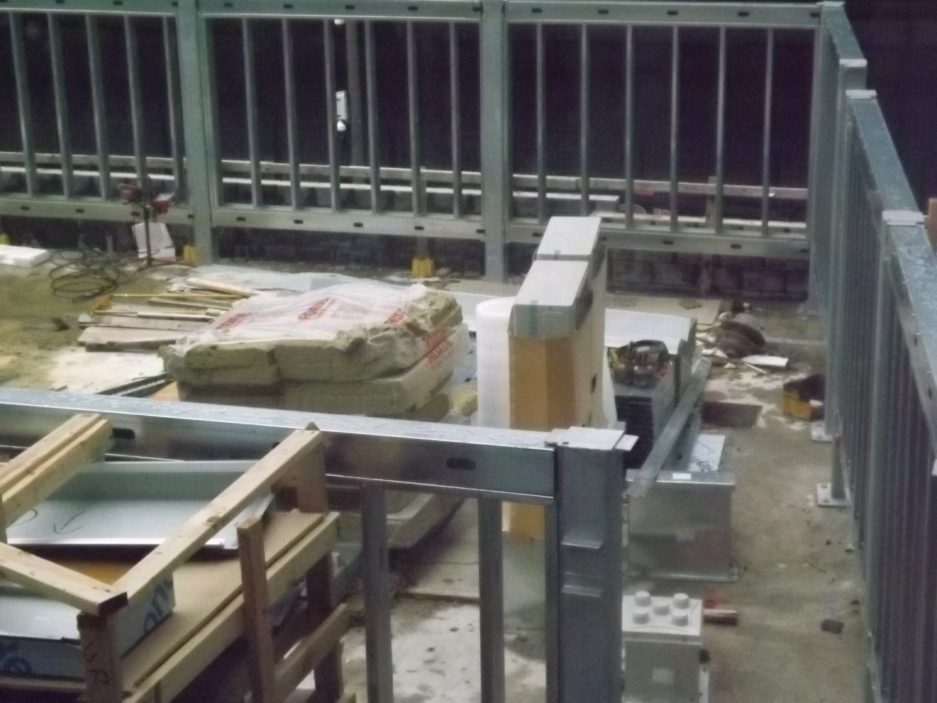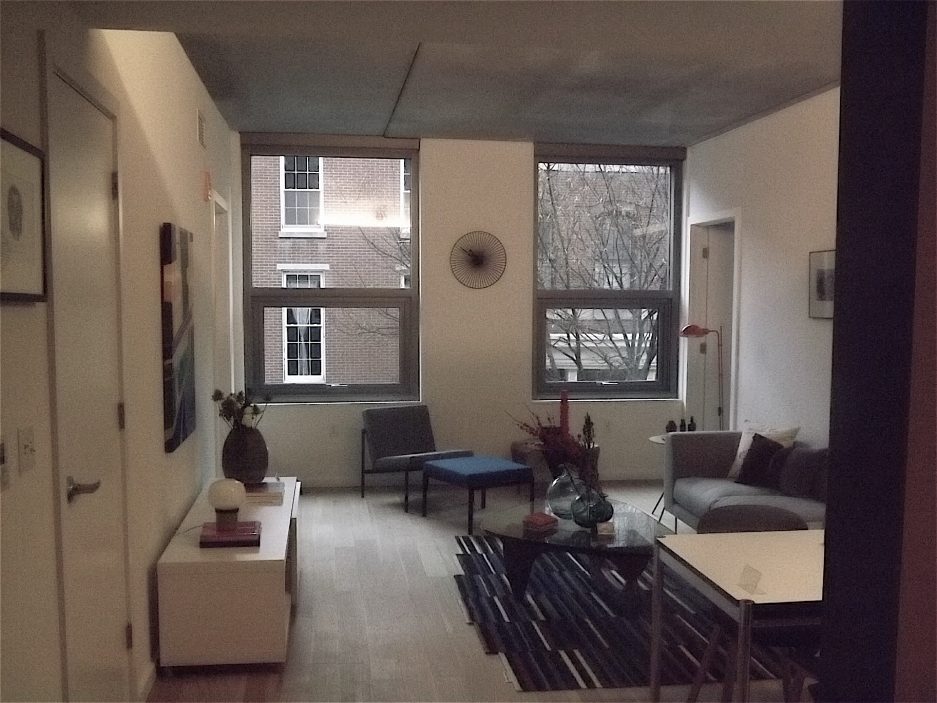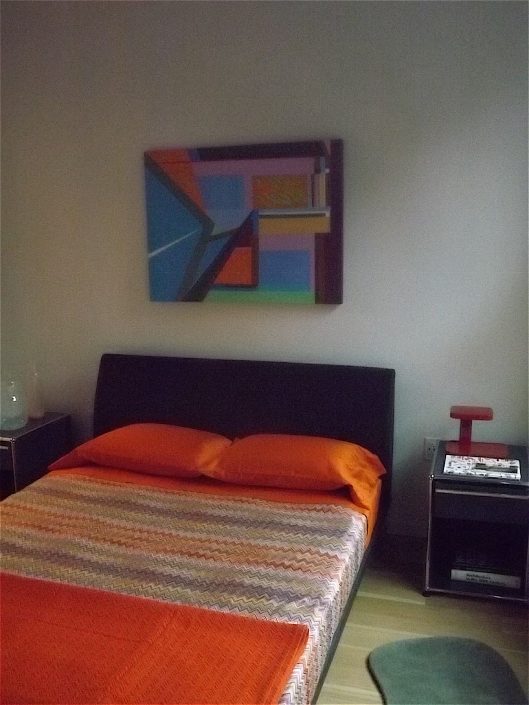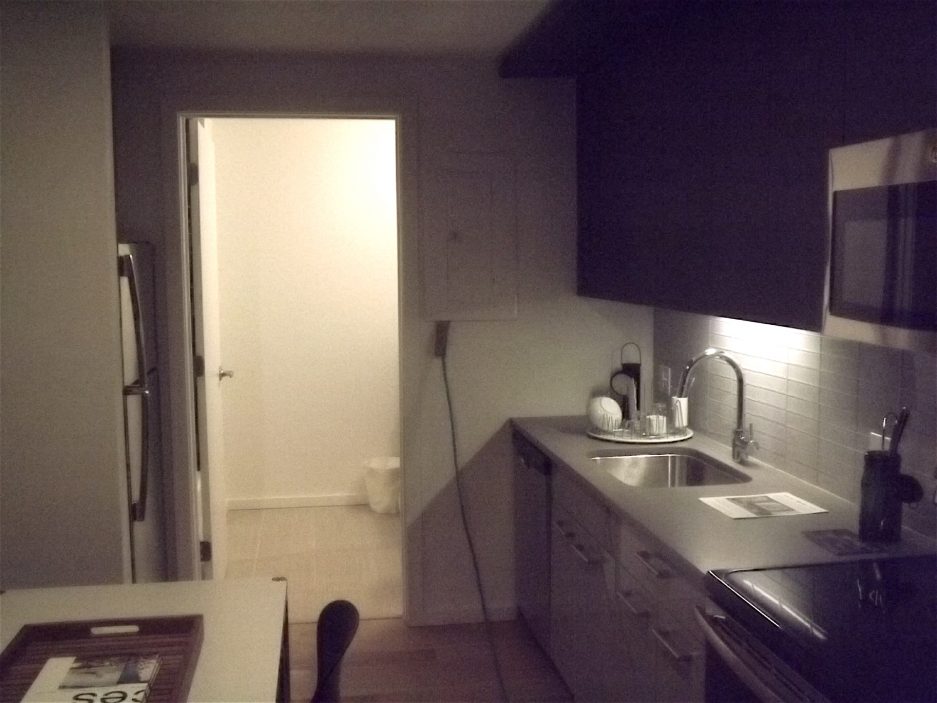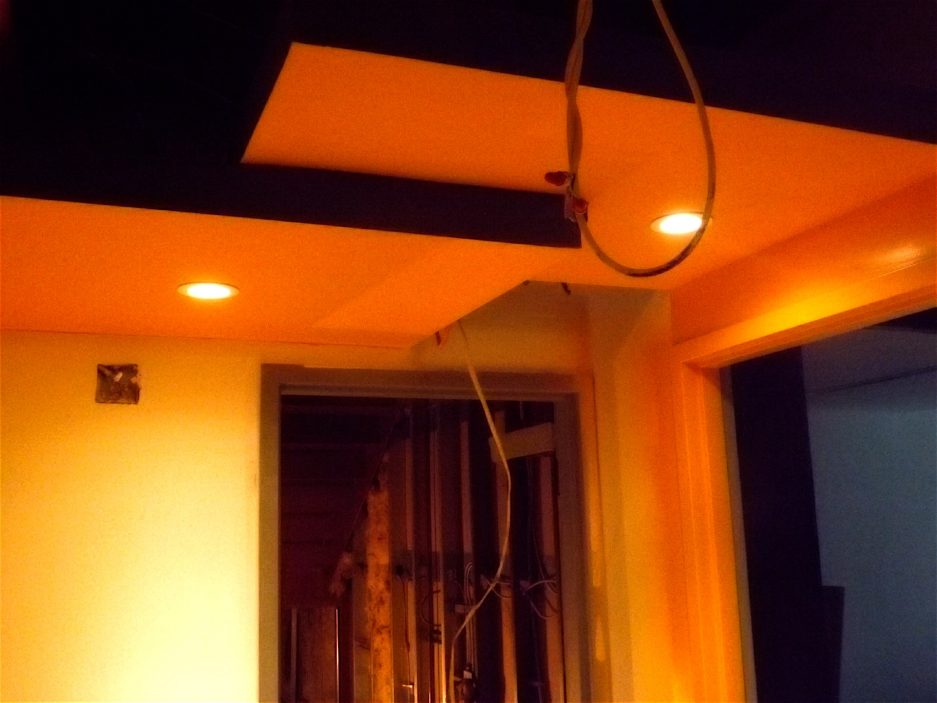 ---
Follow Sandy Smith on Twitter.
---
---