This Builder Will Design a Home Around You for Just $300K
Custom-built homes for cookie-cutter prices? A Chester County builder achieves this by doing the heavy lifting before you walk in the door of his studio.
---
Custom-built homes have up until now been the exclusive province of the affluent, much as stylish modern furniture was up until Ikea brought it within reach of the rest of us.
Home builder Peter Rotelle bristles a bit at the Ikea analogy, but his South Coventry-based custom home design studio, Studio(e), has much the same aim: Making great design accessible to everyone.
And he's doing it the way Ikea did it: by designing the price tag first. You can walk into Studio(e) and walk out with a custom-built home for as little as $300,000.
"Behind the scenes, building a custom home is extremely complex," Rotelle said. "But we make custom homes affordable and simple."
Rotelle explained that three main concerns keep most buyers from going the custom-built route: "It's too expensive, it's never finished on time and you don't know what to expect."
Studio(e) – the parentheses in the studio name is also a clever reference to how the company name is pronounced; Rotelle (pronounced Rotel-ee) explained that his grandfather's last name was actually Rotelli, but the immigration officials "forgot to dot the I," and put an E on the end of his name instead – has demolished all of those obstacles by identifying designs, materials, finishes and fixtures at various price points and using its in-house architects and designers to put them together in a neat package.
"It's like putting together Lego blocks," Rotelle said. "You design a home around your lifestyle. Then we design the outside. We have in-house designers and architects."
They'll also work with you if you have more than $300,000 to spend on a custom home, up to a point: "We max out at about $1.5 million, because above that point, we feel others can do it better. But we do what we do very well."
And what they do is give you ideas for spaces that fit your wants and needs, help you determine a total budget for your custom home, then assign a home expert to your project whose goal is to keep the whole thing on budget and on time.
"It's a tricky thing, to figure out what a true project budget is," he said. "You may say you have a budget of $1 million, but you only want to spend $500,000, and our goal is to give you the best of everything for that budget in a true custom home."
Rotelle's design studio, an expanded farmhouse, is designed both to make clients comfortable and expose them to creative design ideas. Studio(e) contains several rooms showcasing various functions and styles as well as outdoor spaces designed to get customers' creative juices flowing, much as those sample rooms at furniture stores do.
Like any custom work, it's all about the buyers and their lives. A client with two children and a pet, for instance, might mean special rooms for pets and pet-friendly surfaces go into the home. A Studio(e) designer working with a wine enthusiast with a modest budget might recommend wine "cubbyholes" instead of a full-blown wine cellar.
"They're about to make the biggest investment of their life," Rotelle said of the people who walk through the door of Studio(e). "We want it to be as comfortable and pleasurable as possible for them."
And they want to encourage buyers on budgets to dream big, or at least dream bigger. Most house-hunters looking to spend $300,000 on a home are probably considering existing homes or standardized starter homes. "They're the people I want to come in," he said. "We put everything together for them and package it with a tidy bow when they come in. We even arrange the financing."
The end product is a home one can truly call one's own, for it's designed around one's own life. And it might also be the beginning of a nice nest egg. "Our goal is also to have them move in with equity," he noted. "One customer had their bank do an appraisal, and the value came in at $150,000 over the package cost of the home and land. I'm not saying this happens all the time, but this wasn't a rogue one-off incident either; we've had more than one example of that taking place."
Studio(e) has sites available in six counties at present: all of Philadelphia's suburban counties plus Berks and Lehigh counties. Rotelle Development Company has been in the home-building business for more than 40 years, but the custom-built package-deal model it's developed is new to the industry. "We're the first people to do it," Rotelle said. "It's taken us millions of dollars to figure out how to make this work, and now we're firing on all cylinders. We've had so many people go through this process who are absolutely thrilled to death with the end product."
---
Studio(e) In Pictures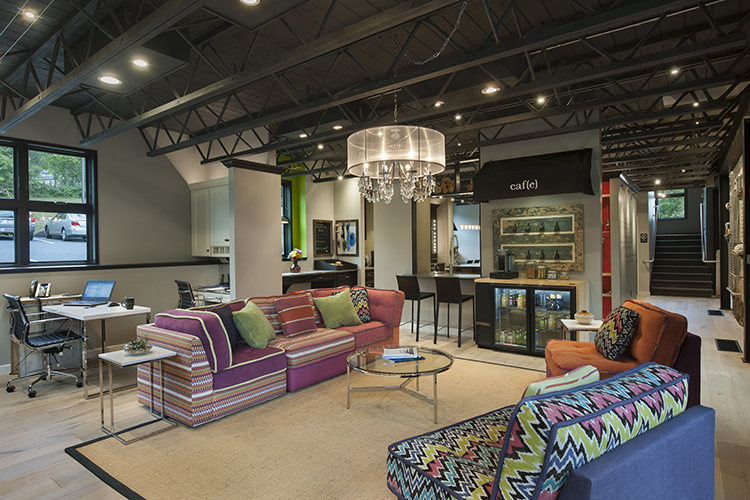 ---
Follow Sandy Smith on Twitter.
---
---