Trinity Tuesday: A Pure Example of the Form in Rittenhouse Square
Its second-floor deck aside, this larger-than-usual trinity stays true to its roots, including a classic answer to the where-to-put-the-kitchen question.
---
If we wanted to be really obnoxious about it, we should leave those kitchen-in-the-basement trinities out of the running for consideration for our Trinity Tuesday feature. After all, that makes the classic three-stacked-rooms home a four-stacked-rooms one, and somehow, "quadranity" doesn't have the same ring to it.
But the kitchen in the basement is one of the traditional ways trinity owners have fixed the house type's chief flaw, namely, the lack of a decent place to cook. This relatively spacious trinity near Rittenhouse Square offers the purest example we've seen in a while of the other main approach.
At the back of the bright and welcoming living room with its cozy fireplace you'll see a doorway and an arched opening. On the other side of both is the kitchen ell, a small addition tacked onto the back of the house. The space is big enough for a galley kitchen; this one was recently updated with granite countertops and stainless steel appliances.
Atop that ell is this home's other notable addition, a more recently adopted approach to another desire many trinity owners have, namely, that of a decent outdoor space. As the ell takes up some of this home's back yard — the rest is an attractively decorated brick patio with mosaic walls and planters — this home also has a roomy rear deck off the second-floor bedroom. The modern bathroom is also on this floor.
Of course, this being a trinity, the third floor bedroom has that traditional sloped ceiling. But it also has a skylight to make it even brighter than it already is. There's evidence that a previous owner may have been even more deck-happy in the form of a door on this room's rear wall.
This home also has a basement with laundry facilities and storage space. It's also convenient to both Rittenhouse Square and South Street West, both of which have many fine dining and shopping options.
THE FINE PRINT
BEDS: 2
BATHS: 1
SQUARE FEET: 960
SALE PRICE: $382,500
OTHER STUFF: This home's price was reduced by $16,500 on June 3rd.
---
1922 Naudain St., Philadelphia, Pa. 19146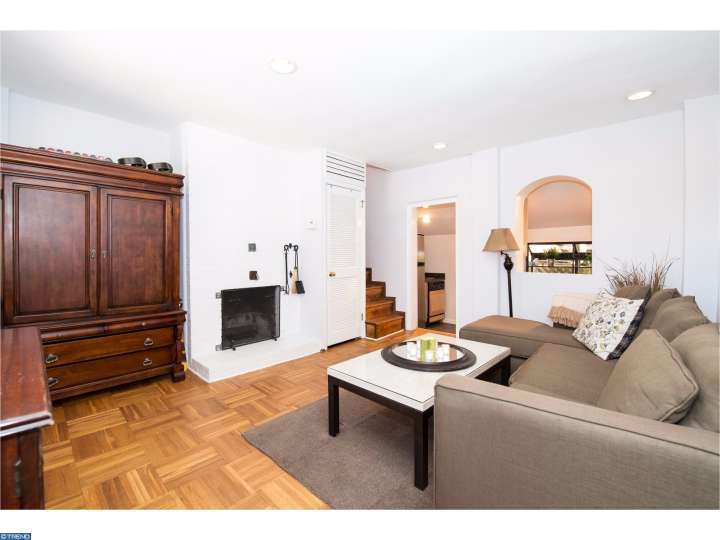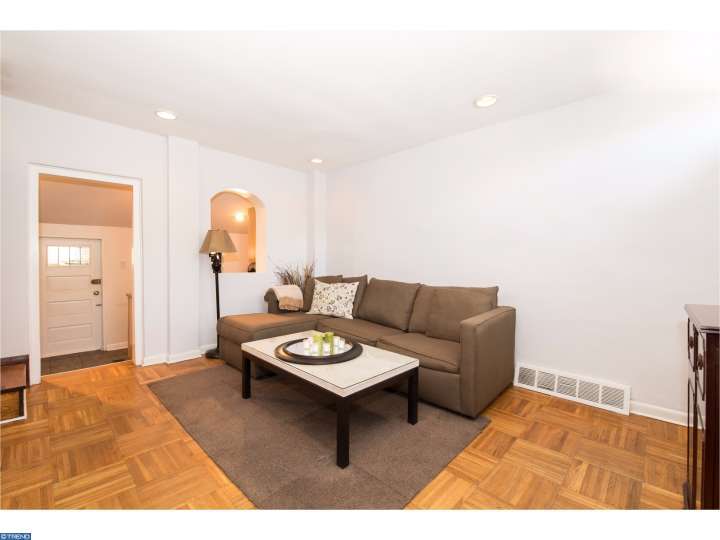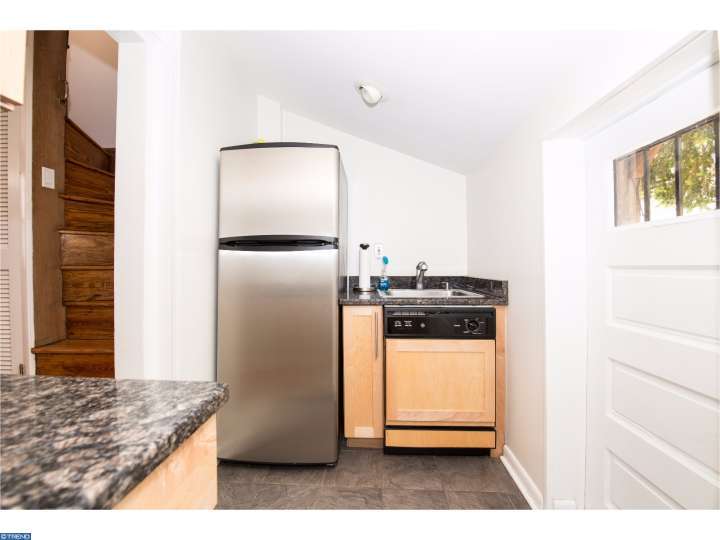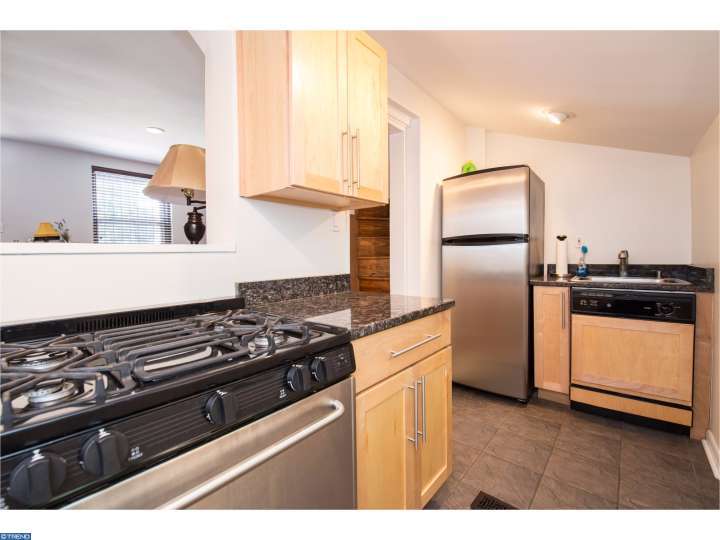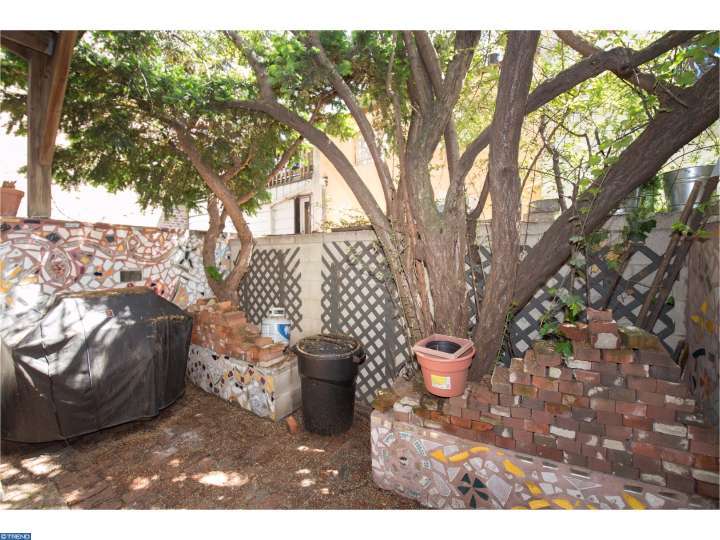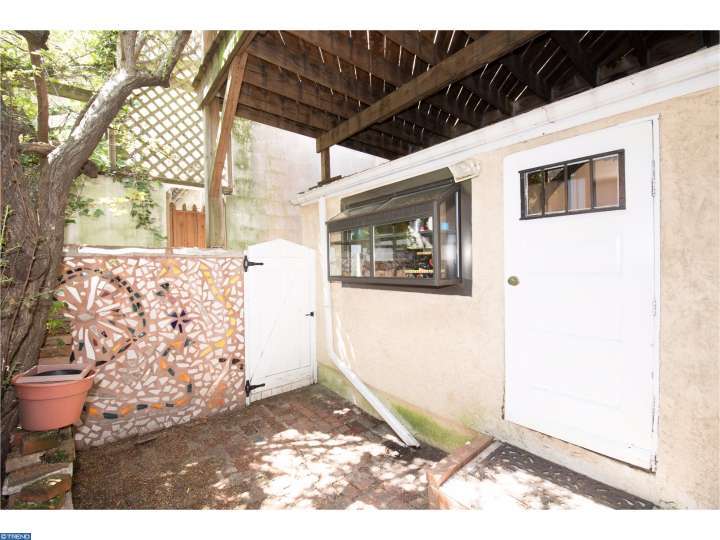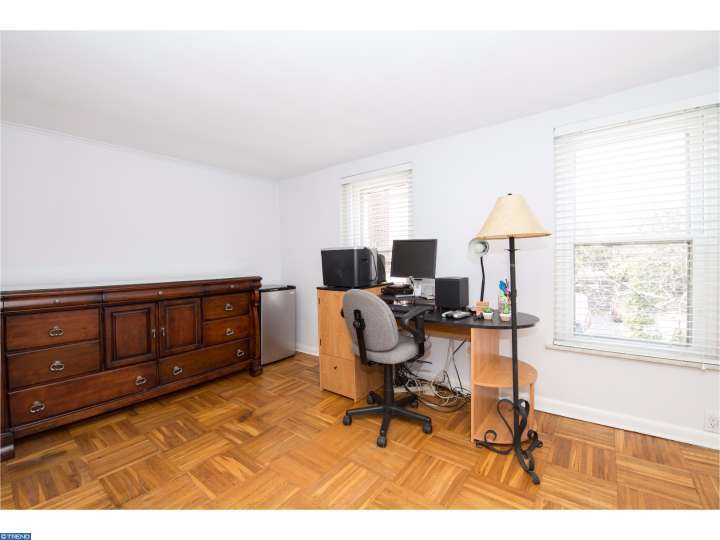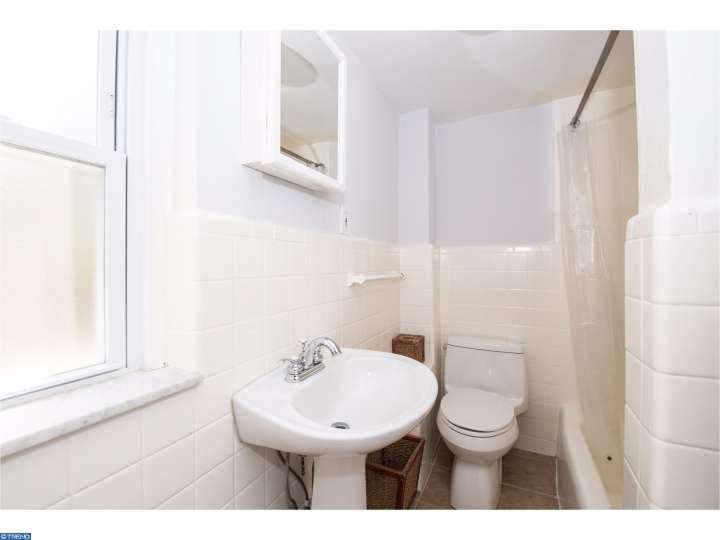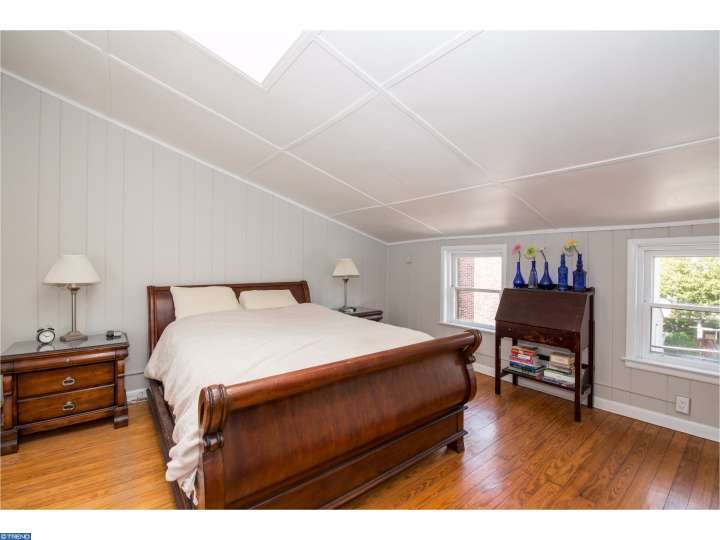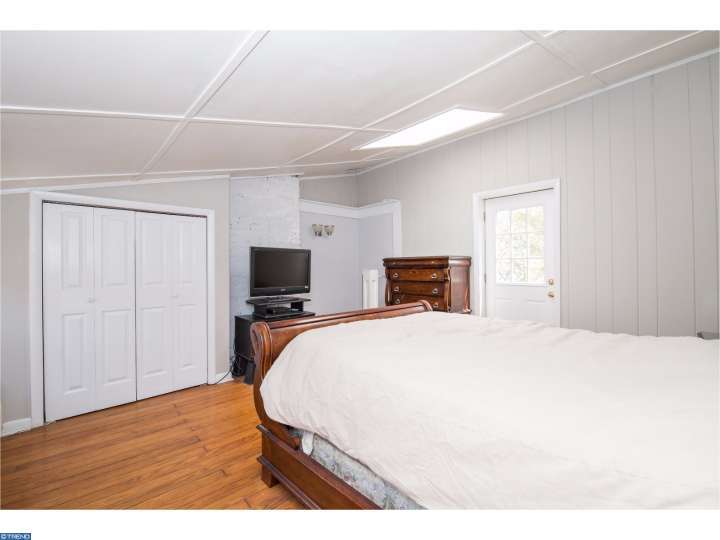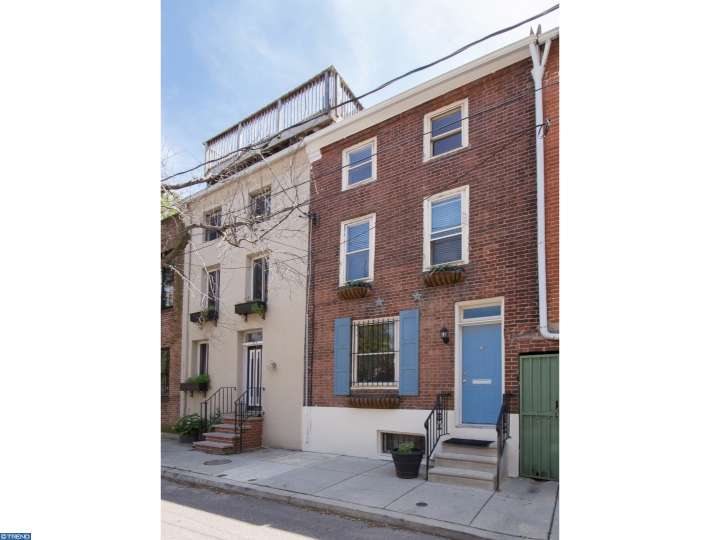 ---
1922 Naudain St., Philadelphia, Pa. 19146 [Mark Wade | BHHS Fox & Roach]
---
---